This post is a review of BNB, the network token of the renowned Binance Exchange.
If you are a user of that platform, you probably have a huge sum of BNB stored somewhere, or not (LOL).
Even if you are not a user of the Binance platform, I'm pretty sure you'd want to buy BNB after reading this post.
I explained its supply, uses, and more.
Let's get to business!
---
Post Summary
For an easy read, this review is divided into these subheadings:
Click on any item above to read its details immediately.
Enjoy your read!
---
1. What Is BNB?
BNB is the native asset of Binance that powers its ecosystem.
It was launched a few days before the Binance exchange went live in 2017.
BNB has a total supply of 200 million coins. And during its ICO, 100 million coins were sold to the public.
Out of the remaining coins, 80 million were allocated to the founding team and 20 million to angel investors.
Presently (25/03/21), BNB is priced at $240.52 with 154,532,785 coins in circulation.
The coin ranks #4 on CoinMarketCap. Cool!
BNB used to be an ERC-20 token running on the Ethereum blockchain until the launch of the Binance chain in 2019.
ERC20 BNB tokens were then swapped for BEP2 BNB at the ratio of 1:1.
Did you know? Binance burns some of the BNB supply every three months.
I'll throw more light on that in the next section.
Keep reading!
---
2. BNB Burning
Coin burning is the process of removing coins from circulation permanently thereby, reducing the total supply of the coin.
Following the launch of BNB, Binance made a commitment to burn half of its supply that is, 100 million coins.
As mentioned, the burning happens every three months. And the amount burned is dependent on the trading volume of the previous quarter.
The goal is to stabilize the price of BNB over time.
Usually, the company would buy coins from the market with 20% of the profit made in the last quater and burn the coins.
But from the last burning which happened in December 2020, the company decided to speed things up.
According to the CEO, burning at the former rate would take very long before they hit the target of halving the supply.
Therefore, the company has embarked on Accelerated Burning (begining from the last burn).
Now, a larger number of coins will be burned quarterly but the determining factor was not specified.
In this last burn, a total of 3,619,888 BNB were burned, which is $165,791,000 USD worth of tokens.
Needless to say, this is the largest number that has been burned so far.
Moreover, with every burn is a reduction in the total supply of the coin (it is now at 170,532,785 coins).
In the next section, I mentioned the uses of BNB.
Keep reading!
---
3. Uses Of BNB
BNB has several uses including:
i. All transaction fees on the Binance exchange are paid in BNB. Not just that, users enjoy discounts on these fees.
ii. Apart from discounts, BNB holders also enjoy other packages from Binance like investment and launchpad events.
iii. It is used for making payments e.g. some merchants accept BNB as a payment method.
Also, in crypto.com, the coin can be used to pay crypto credit bills.
iv. BNB can also be used as collateral for loans on Binance and other platforms.
v. Then there is Binance Earn, where users can stake BNB and receive handsome APR. Superb!
vi. This coin also powers the recently launched Binance Smart Chain.
vii. Also, it allows you to convert your non-tradeable amount of cryptos(dust) to BNB so you can trade them.
viii. Additionally, BNB can be traded for other cryptocurrencies in various exchanges.
Let's see those exchanges in the next section.
Tag along!
---
4. Exchanges Where You Can Buy BNB
Apart from Binance, you can buy this coin on the following exchanges:
Crypto.com
HitBTC
Poloniex
ProBit
eToro
Gate.io
a. Crypto.com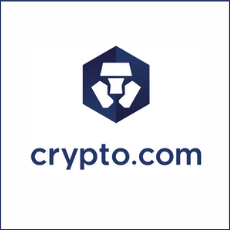 Crypto.com is a broker and trading exchange where users carry out different transactions with cryptocurrencies.
It was launched in 2017 by Kris Marszalek and the headquarters is in Hong Kong.
On Crypto.com, you can earn 3% APR when you deposit BNB in its staking platform.
This exchange supports about 60 other coins including BTC, ETH, DOGE, USDT, etc.
To learn more about this exchange, read the review here.
b. HitBTC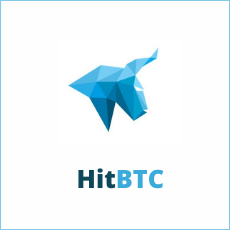 Hit Solutions LTD founded HitBTC in Hong Kong in late 2013.
The exchange offers a variety of services including OTC Trading, Token listing, Margin trading, and API.
Here, BNB can be traded for BTC, ETH, and USDT.
About 400 cryptocurrencies are supported on HitBTC.
Read our HitBTC review to learn more.
c. Poloniex
Poloniex is a digital currency exchange that is based in the United States.
Tristan D'Agosta founded the company in 2014.
This exchange allows users to trade BNB for USDT, TRX, and BTC.
Users can also buy, trade, and sell other cryptocurrencies like COMP and POLY on the platform.
d. ProBit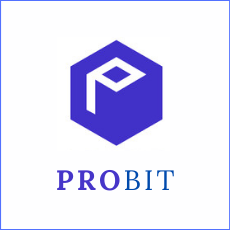 ProBit is another cryptocurrency exchange that supports BNB.
It was founded in 2017 and it is based in Korea.
Here, traders can exchange BNB for KRW and USDT.
This platform also features over 500 trading pairs that users can benefit from.
e. eToro
Ronen Assia, Yoni Assia, and David Ring founded eToro in 2007.
It started off as a general trading platform and added cryptocurrency to its multi-services in 2017.
Users can buy, sell, trade BNB on eToro. Other coins supported on the platform are BTC, ETH, XRP, BCH, DASH, etc.
This platform is also popular for its excellent CFD trading service.
f. Gate.io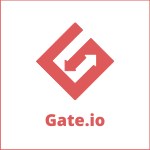 Gate.io is a trading platform that was launched in 2013.
It is operated by Gate Tech. Inc.
The exchange provides its users the opportunity of trading both Spot and Futures in one place.
It supports up to 500 coins including BNB, BTC, DAI, ETH, etc.
On this platform, you can trade BNB for BTC.
Other exchanges include Coinbase, Kucoin, etc.
Still here? Good.
Next, we'll look at wallets where you can store your BNB.
Keep reading!
---
5. BNB Wallets
a. Trust Wallet
This is the mobile wallet of Binance and a sure place to store your BNB.
Trust Wallet is convenient and secure. It is very popular among crypto traders and investors.
You can also store other coins that you own in this wallet including ERC20 tokens.
The wallet supports up to 160,000 cryptocurrencies and 40 blockchains. Cool, right?
Both Andriod and Apple users can download the Trust wallet on their devices.
b. Ledger
Ledger is a company that produces hardware wallets for all cryptocurrencies.
It has two wallets – Ledger Nano S and Ledger Nano X.
Both wallets support BNB. They provide a high level of security.
However, it costs some penny (about $100) to get your hands around them.
These wallets support over 1, 000 cryptocurrencies.
c. Atomic Wallet
Atomic wallet is another wallet that supports BNB and many other coins.
It has both desktop and mobile versions.
Also, this wallet enables atomic swaps and exchanges using Changelly and Shapeshift.
Hence, users can exchange coins at a relatively low cost.
Read our Atomic Wallet review to learn more.
d. Coinomi
Coinomi is a HD wallet where you can store your BNB.
It has an inbuilt exchange feature like the atomic wallet.
So, you can swap one coin for the other.
Also, it is available on mobile and desktop devices.
Other coins supported by this wallet include BTC, ETH, ETC, LTC, ZCASH, XRP, XMR, etc.
Learn more about Coinomi here.
e. Exodus
Exodus is a multi-asset desktop wallet that is also available on mobile.
You can store your Binance coins on Exodus wallet.
It features live charts and portfolios, built-in exchange, and 24/7 human support.
This wallet provides support for more than 100 coins including DAI, EOS, BTC, TRX, etc.
Read our Exodus wallet review to learn more.
So, is the future bright for BNB? Find out in the next section.
---
6. What Does The Future Hold For BNB?
The future looks bright for the Binance coin. You can easily tell from its price change over the years.
In just 3 ½ years, the price of the coin has increased by 43,000%. Super cool!
Also, the versatility of the coin and its use cases prove that BNB is heading for the moon.
Firstly, this coin is powering two blockchains: Binance Chain and Binance Smart Chain.
Secondly, different platforms in the crypto space have adopted BNB for several applications.
You can read other uses of the coin again from the 3rd section of this post.
When it comes to trading volume, BNB has experienced consistent all-time highs (ATH).
Presently, the daily trading volume is over $20 billion. Cool, right?
BNB has also made an impact in the DeFi space.
Recently, $100 million+ in new tokens was distributed to users who staked BNB, BUSD, ETH, etc in Binance Launchpool.
Furthermore, the Binance Charity has raised 1,464.28 BTC so far and 106,643 persons have benefited from the platform.
This goes a long way to describe the integrity of the Binance team, which works tirelessly to create more projects for users to earn from.
They also maintain active communication with users whenever they make any changes on the site.
With a team like this, the potential of BNB will only increase.
Looking ahead, the team is working towards making BNB the native token on multiple application-specific blockchains.
Check out this excerpt from their site:
BNB was never intended to replace Bitcoin or Ethereum.

We have always wanted BNB to be an application-level blockchain.

To become a true mass-adopted application, BNB must be able to facilitate billions of transactions per day.

In its current form(s), we still have a long way to go. We are working on it.
You see? It can only get better.
Let's answer some questions and then we can call it a wrap.
Keep reading!
---
7. FAQs
Can I mine BNB?
No.
For one thing, the coin is deflationary and the total coin supply was distributed among the public, team, and investors.
Secondly, the Binance chain uses the BFT consensus mechanism. So, nodes known as validators secure the network by validating blocks.
There is no mining of new coins.
How much BNB is burnt quarterly?
Before, the company uses 20% of its profit to buy back BNB coins and burn them using a specific command on Binance Chain.
Now, it has decided to burn more coins faster. But it did not specify by how much it will increase this burn.
---
PS.
If you want to learn how to trade cryptocurrencies profitably, we have created a perfect course to help you do that.
Enroll in our Cryptocurrency Mastery Course by going to www.ctmastery.com.
You can also join our Telegram community at https://t.me/ctmastery for more information.
---
8. Conclusion
We have now come to the end of our discussion on BNB. I hope it was worth your time.
Now, I'd love to hear from you:
Do you think BNB will scale above BTC in the future?
And what's your take on BNB burn? Is it a good idea?
Let's have your responses in the comments section right now.
Before you go, hit those share buttons below, thank you!
---
Read about these coins yet?