In this post, I'll go through the top Defi picks with moonshot potential.
We saw DeFi coins like Uniswap surge enormously in price earlier this year (2021) before the bitcoin market wound down.
As if that wasn't enough, the Defi space reached an all-time high of almost $90 billion TVL in the same year, boosting the crypto market cap's worth.
But you might wonder, what is actually fueling this DeFi craze, and how can I take advantage of this opportunity? 🤷‍♀️
Well, in this post, I'm going to show you the top 10 Defi projects and related coins that I believe have lots of potentials.
If you are ready to view the list, then let's get started!
---
Post Summary
Before we get started, here's what I'll be talking about:
Are you ready to go?
Now, let's dive right in!
---
Top 9 DeFi Picks With Moonshot Potentials
These are my top 9 DeFi picks!
The Projects

Coins

Year Founded

Rank on
CMC

Market Cap

TVL

Uniswap
UNI
2018
11
$9,534,169,895
$4.985B
Chainlink
LINK
2017
15
$6,755,481,392
–
Aave
AAVE
2017
28
$3,334,537,945
$10.025B
PancakeSwap
CAKE
2020
34
$2,567,601,566
$3.76B
Maker
MKR
2017
36
$2,424,044,956
$5.951B
Compound
COMP
2017
43
$2,081,500,580
$7.161B
yearn.finance
YFI
2020
66
$1,066,989,695
$3.218B
Venus
XVS
2018
155
$171,589,772
$1.46B
Injective
INJ
2018
144
$201,052,530
$4.42M
Please keep in mind that the information in this table is current as of July 17, 2022.
I've provided a link for each of the coins listed.
By clicking on it, you'll be sent to the section where it's properly explained.
Enjoy your reading!
1. Uniswap
First and foremost, I have UNI!
Uniswap, founded by Hayden Adams, is a decentralized exchange that runs on the Ethereum blockchain.
It allows anybody to provide liquidity to a pool of Ethereum-based tokens or make trustless swaps between various ERC-20 tokens.
Although it existed 2 years back, Uniswap began to acquire significant traction in 2020, and by 2021, it had become extremely popular.
On Coinmarketcap, it is the top-ranked Defi project as of July 2021, with a trading volume that outpaces that of all other DExs.
UNI is the native and governance token of this project and it performed admirably throughout the 2021 bull market. Take a look at the chart here.
Although UNI has a highly appealing 24-hour trading volume, its Market Cap/TVL ratio is overvalued.
This is something about the UNI token you need to keep in mind. More information about Market Cap/TVL ratio is in this video.
Read our review of Uniswap to learn more about it.
To my next pick!
2. Chainlink
Chainlink is a blockchain oracle that provides wonderful unique use cases to the blockchain network.
It was founded by Sergey Nazarov and Steve Ellis, the owners of SmartContract.com.
Chainlink aims to connect smart contracts on various blockchains to off-chain data in the real world.
Many real-world and blockchain firms including Swift, Google, Theta, Aave, Synthetix, Huobi, and others, have partnered with Chainlink.
This, undeniably, is an assurance vote on the project's ability to succeed in the blockchain space.
LINK is the native token of Chainlink and it is used to reward node operators for their efforts on the platform.
It's worth noting that LINK is an extremely popular token with a long history of exponential price growth.
Moreover, it has a large daily trading volume on major exchanges that recorded $781,365,813 on Coinmarketcap as of July 17, 2021.
According to experts, buying LINK in the "Buy Zone" of $17.4 – $17.8 in 2021 will generate a 100% to 300% profit in the next bull run. 🤑
Finally, Chainlink will be significant for a long time, therefore you should consider HODLing the LINK coin.
This is because a decentralized oracle is paramount to the blockchain ecosystem.
All the info you need to know about Chainlink is right here in this article.
Moving on to the next DeFi pick!
3. Aave
Aave is one of the most valuable DeFi projects of 2021.
Stani Kulechou launched it as ETHLend in 2017, but it was renamed Aave in 2018 with a slew of additional features.
Aave is a decentralized crypto lending and borrowing protocol.
It lets borrowers provide overcollateralized assets in ERC 20 tokens to gain access to loans in cryptos (at an interest rate).
Lenders, then, earn passively from borrowers' interest rates by providing liquidity to Aave's pool.
Aave is based on the Ethereum blockchain, and it supports up to 26 ERC20 tokens for lending and borrowing.
Impressively, the Aave protocol is currently ranked first among all DeFi protocols accessible on DeFi pulse at the time of writing (July 17, 2021). 👍
The AAVE token is Aave's native token.
AAVE has shown substantial growth in value since the bull run of 2020. View the chart here.
It equally has tangible use cases and robust tokenomics.
AAVE has a limited supply of 16 million coins and a portion of the coin gets burned in each transaction, making it deflationary.
More reason why AAVE's future appears very bullish!
The full review of Aave can be found here.
Over to my 4th DeFi pick!
4. PancakeSwap
PancakeSwap is undeniably a juggernaut in the DEx space.
It's a Binance smart chain-based AMM DEx.
It's also the first Dapp on BSC to reach a billion dollars in transaction volume and TVL.
Pancakeswap was designed to make it easy for traders to swap BEP-20 tokens.
It also has several liquidity pools where liquidity providers may earn CAKE and LP tokens in reward.
Unlike Uniswap, PancakeSwap offers a very fast transaction and low fees for a token swap. Hence its popularity!
The project's native token, CAKE, has no fixed supply.
However, it records a circulating supply of 197,193,934.21 CAKE on Coinmarketcap, (July 17, 2021).
The Cake token is one of the coins that grew exponentially during the 2021 bull run.
Furthermore, a manual coin burn mechanism is being integrated into the CAKE token to ensure that it remains deflationary and valuable.
Additionally, the CAKE's current Market Cap/TVL ratio, as of July 2021, suggests that the coin is still undervalued.
This means that CAKE has more chance to grow beyond its current price.
If you are interested in PancakeSwap, you might want to read the full review here.
Now, to my 5th DeFi pick!
5. Maker
Maker with the ticker, MKR, is a cryptocurrency that governs the MakerDAO ecosystem.
MakerDAO was founded by Rune Christensen as an open-source crypto project built on the Ethereum blockchain.
It's a DeFi protocol that lets users deposit Ethereum-based assets and use them to generate the DAI stable coin.
Back to the Maker (MKR) token:
Those who own MKR are allowed to decide on key parameters such as stability fees, collateral types, and rates in MakerDAO.
MKR is one of the DeFi currencies on which you should be bullish.
It is one of the hottest cryptocurrencies of 2021, as it saw its value rally from approximately $609 to approx. $6000. This is mind-blowing! 🤯
You can learn more about MakerDAO's protocol and how it functions from this article.
Let's continue to the 6th DeFi pick!
6. Compound
Compound Finance founded by Robert Leshner is one of the most well-known DeFi loan platforms.
It's a decentralized Ethereum-based protocol that links borrowers to lenders to earn attractive APR.
There are currently 14 ETH-based tokens available for lending and borrowing on Compound.
COMP is the protocol's native token and it launched in 2020.
COMP is used to incentivize both lenders and borrowers to maintain a high level of liquidity and participation in the protocol.
By holding COMP, you have the right to participate in the protocol's governance.
Not only that.
COMP hodlers can also enjoy passive money by participating in yield farming.
COMP has gone up significantly since its inception, and it soared by more than 500% as of the 2021 bull run.
Also, Compound is one of the DeFi protocols with the highest volume of liquidity, ranking 3rd on DeFi Pulse.
More information about Compound can be found here.
Now, over to my 7th DeFi pick!
7. yearn. finance
yearn. finance is a protocol that seeks to maximize users' yield in a liquidity pool.
It searches for the loan markets with the best return, then switches users' funds to their liquidity pools so that they may earn an optimal yield at any time.
This project was founded by Andre Cronje and is built on the Ethereum network.
Because it's such a great protocol, it partnered with a lot of other DeFi protocols, including Akropolis, SushiSwap, Pickel, and Cream.
YFI is the native and governance token of this protocol.
Gladly, this coin's market cap surpassed $1 billion within one and a half months after its launch in 2020.
Intriguingly, on many instances, the price of YFI has eclipsed the price of BTC:
In 2020, BTC was still valued at $10,000 whereas YFI was valued at $43,000
In 2021, BTC ATH reached approx. $64,863 while YFI was approx. $93,435. 🤯 You can check the chart here.
This is, of course, due to YFI's limited supply of 30,000 tokens and its unique token distribution.
Find every detail about yearn.finance and the YFI token in this article.
Time for the 8th DeFi pick, Woo!
8. Venus
Venus is a decentralized money lending protocol created by the Swipe network.
Unlike the other money lending DeFi protocols we've looked at, Venus is based on the Binance Smart Chain, which means it has a higher TPS.
The protocol is the first of its type to integrate crypto assets such as BTCB, BNB, LTC, DOT, ADA, DOGE into the loan market.
It allows anybody to deposit stable coins or other cryptos and get a market-based annual percentage yield (APY).
Users may also borrow crypto assets or mint VAI tokens, the protocol's native stable coin, by providing at least 200% collateral.
The XVS coin is the protocol's governance token.
According to this article, the price of Venus increased by 3,000% in the first two months of 2021. 🤯
Venus is also one of the most popular Defi DApps on the BSC network, with increasing TVL, which is why you should be bullish about this project.
Unto the 9th DeFi pick!
9. Injective
The Injective protocol is a layer 2 decentralized exchange built on the Cosmos SDK using Ethermint.
This allows it to interact with Ethereum-based tokens as well as the Cosmos token.
Unlike Uniswap and Pancakeswap, the Injective protocol allows users to trade crypto and synthetic assets in both spot and derivative markets.
It also allows users to create their own trading pairs.
A unique aspect of this protocol is that it is significantly faster and cheaper, given that it was developed with a Layer 2 scaling solution.
Also, the project has received substantial support from several companies, including Binance, Pantera, Hashed, etc.
The INJ token is the native token of this protocol.
It is the protocol's governance token and has a variety of additional uses.
INJ is also one of the tokens that had a parabolic rise during the crypto bull market of 2021.
A close examination of the whitepaper reveals that this project has a strong technical and tokenomics basis for long-term value.
And that is why I am strongly bullish about this coin!
To my final DeFi Pick! 💪🏾
Disclaimer:

I'd want to clarify this clearly before we go on to the following section.

I am not a financial advisor, and the information presented here should not be perceived as a financial advice.

These top 9 Defi picks were chosen because I believe they have incredible potential based on their past price performance, cutting-edge technology, and tokenomics.

Make sure you do your due diligence before going on to invest in these projects.
That said, let's continue to the next section!
---
Where Can I Buy/Sell These Coins?
You can buy these cryptocurrencies from these 3 reputable exchanges listed here.
1. Binance
Changpeng Zhao founded Binance in 2017.
It is the world's largest cryptocurrency exchange by trade volume, with over 100 cryptocurrencies regularly trading on the site.
Every day, up to $1 billion in bitcoin is traded on Binance.
Binance also has an NFT Marketplace.
2. Huobi
Huobi is a cryptocurrency exchange that was created in 2013.
At the time of writing, it is ranked second on Coinmarketcap's list of "Top Cryptocurrency Spot Exchanges."
Furthermore, the exchange offers a variety of services and makes it quite simple to explore its platform.
3. Gate.io
Gate.io is an advanced crypto exchange that supports the trade of over 1000 crypto pairs.
It was founded by Lin Han in 2013 as Bter.com but rebranded to Gate.io in 2017.
Gate.io is one of the largest crypto exchanges in the world by trade volume.
Let's move on to the final section of this article! Hope you are still here?
Scroll down!
---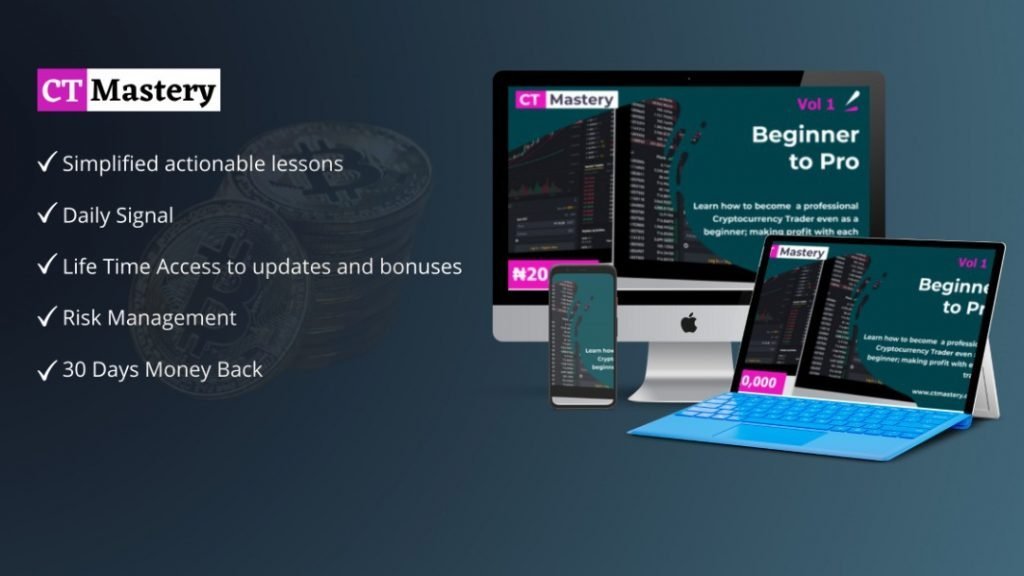 Do you want to learn how to trade cryptocurrencies profitably?
We developed a perfect course to help you master Cryptocurrency Trading.
Go to www.ctmastery.com to enroll.
You can also join our Telegram community at https://t.me/ctmastery for more information.
---
Conclusion
Now, guys, this is where I'm going to end this post for today.
You already know that DeFi projects are making significant progress in the crypto industry.
I have also given you a list of projects with their coins that are performing extremely well in the crypto market.
But hey, what do you think?
Which of the project on this list do you believe has the most potential?
Which of these DeFi coins are you buying now?
Do you think I have left out a moonshot project?
Leave your opinion in the comment section below, and I'll respond.
Remember to share this post with your friends by hitting the social media icons provided below. Cheers!
---
Other related articles: