Nigeria Bitcoin Community is a cryptocurrency community/ blog that was started in November 2016 by Jude Umeano.
At that time, Bitcoin awareness and adoption was in its first major rise in Nigeria but it came with lots of Ponzi Schemes, Mining scam sites, Bitcoin doubler scam sites, Bitcoin generator scam sites, Bitcoin investment scam sites, etc.
These schemes target mainly developing countries. They took advantage of the hardship, people's desperation for money, and lack of knowledge of how Bitcoin and cryptocurrencies work to scam them in the guise of offering help.
Jude Umeano, having experienced this first hand, launched nigeriabitcoincommunity.com on the 9th of November 2016 to:
Expose Cryptocurrency scams, their schemes, tactics, and strategies so that anyone can recognize them anytime they surface. (https://www.nigeriabitcoincommunity.com/category/bitcoin-scam-unmask/)
Give Cryptocurrency Education in the most basic but comprehensive form so that anyone can understand what it is, how it works, the concepts, and ideology behind it, how to safely, effectively, and efficiently use it, where to purchase it at the best rate, and how to take advantage of it.
Review Cryptocurrency related products and services to meet the needs of people seeking a thorough and honest review in the crypto-verse.
Give Training on how to legally, effectively, and sustainably make money with cryptocurrencies. (www.ctmastery.com).
---
Our Team
Jude Umeano – Manager/Chief Editor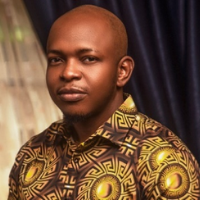 Jude Umeano was introduced into the world of Bitcoin in early 2016 and he immediately fell in love with the technology.
But he was disappointed at the number of scam sites in the guise of Bitcoin scamming Nigeria and other developing countries.
He created Nigeria Bitcoin Community to address this issue and more.
Jude derives joy in simplifying complicated subject to the understanding of everyone.
He also runs a YouTube Channel and is the instructor of the CTMastery (Cryptocurrency Trading Mastery) Academy.
Chiamaka Atueyi – Editor/Author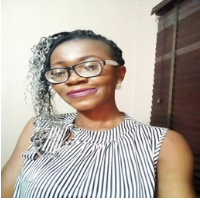 Chiamaka Atueyi is a jovial lady who believes that knowledge is power.
Thus, she seeks to spread crypto knowledge through her articles to empower her readers – one reader at a time.
When she is not writing, she loves to read, be with kids, watch movies, and sing – this, in no particular order.
Chinma Udeji – Author
Chinma Udeji is a young passionate writer and a lover of teens.
She loves to inspire her readers to make the best choices.
Since she joined the company in June 2020, she has been writing interesting articles for the blog.
Francis Ezirim – Community Support Manager/ Author
Francis Ezirim is a young man on a quest for self-improvement and development; an exercise and Cryptocurrency enthusiast trying to live and learn.
But you haven't really learnt something until you've passed on the knowledge to someone else – now that's why I write.
I write to impact and to educate.
Paschaline Anagor – Author
Paschaline Anagor is a highly motivated Nigerian young lady who is passionate about blockchain technology.
She is a blockchain enthusiast and hopes to help drive cryptocurrency awareness and its vast adoption globally.
Moreover, she is an educationist by profession but has spent her 2 years in discovering how wonderful this amazing fin-tech (Blockchain) has shaped the entire world.