Are you looking for a high-paying cryptocurrency job that could net you a salary of over $100,000?
In this article, I will guide you through how to get the crypto job of your dream.
We are currently experiencing a bear market (August 2022). Thankfully, experts advise finding a crypto job as the best strategy for surviving it.
Crypto jobs are undoubtedly in high demand. They are remote-friendly and offer higher salaries than standard.
In this post, I will go over the top 7 places to find a crypto job, the skills required and a lot more.
---
Post Summary
Let's dive in!
---
The Top 7 Places To Find A Crypto Job
A quick view of the top 7 places for crypto jobs!
1. Web3 Jobs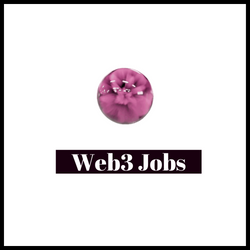 Web3 Jobs is a website that can potentially land you your dream cryptocurrency job.
You can browse through more than 500 crypto job listings on this website and apply for the position that interests you.
Job openings are available for both developers and non-tech workers.
To make things easier, you can use the displayed options to filter your search.
There is also a part of the website dedicated to internship positions, in case that is something you are interested in.
Impressively, there are jobs with an astounding $220k salary per year, but this depends on the role in demand.
You could also use the "Best Jobs" option to browse for the highest-paid jobs and the most popular jobs.
2. Crypto Jobs List
Crypto Jobs List is a popular website for crypto-related jobs.
The site has featured over 7000 job vacancies from more than 2000 blockchain firms.
Furthermore, it has received applications from over 11,000 job seekers and paid out salaries to around 3,720 of these applicants (information on the website).
The list of job openings can be seen by navigating down the website and filtering your preferences.
Alternatively, you can go to "Talent" and upload your profile to get job offers directly from companies that need your expertise.
Depending on the company and the open position, salaries can reach up to $300,000 a year.
3. UseWeb3
UseWeb3 is a website built to help developers explore, learn Web3 and find Web3-related jobs.
If you are interested in the latter, scroll down to the bottom of the website and click on "Jobs".
You will find a plethora of job openings. At the time of writing, August 2022, about 280 crypto job vacancies are listed on this website.
Job roles for both developers and non-techies are available, and the majority of them are remote jobs.
The pay that comes with a job role is very competitive.
For instance, the salary range for the post of senior security auditor on the website is up to $240k.
4. Remote3
Remote3 is a website dedicated to crypto job hunting.
It features both remote and full-time Web3 jobs related to blockchain, Defi, NFT, and crypto from companies around the world, including Binance, CakeDefi, etc.
You can also browse for Hackathon opportunities on this website.
Furthermore, it allows you to create a work portfolio that is showcased on "Talent" to attract job offers straight from companies.
Information about salary plans is not included on the website. This indicates that the salary is revealed after you have submitted a job application.
5. Cryptocurrency Jobs
Cryptocurrency Jobs is a website that curates the best crypto jobs at leading companies and startups.
Both technical and non-technical crypto-related job roles can be found on this site.
At the time of writing, over 600 crypto jobs were listed, including positions for front-end developers, junior Defi engineers, business development managers, etc.
To find a crypto job, scroll down to the website's midsection to browse job postings.
You can also filter jobs by role and location using the "Search box."
Additionally, you can sign up for "Job Alerts" to receive updates when new job offers are posted.
Salary ranges from $40,000 to $300,000 per year, depending on the company and job role.
You can scroll down to the bottom of the website and click on "Salary" to have a full glance.
6. Blocklancers
Blocklancers aims to help blockchain developers get hired by connecting them to top companies searching for their skills.
The website holds job listings from a wide range of blockchain companies, from newly launched dApps to already established blockchain firms.
To apply for a job on Blocklancers, visit the website and click on "Apply for Jobs."
Continue to create your profile and submit your resume by filling out the form displayed on the screen.
Once you are done, Blocklancers reviews your profile and matches your skill set with a company. The job notification is sent to your email.
The remuneration depends on the company and job title. It will all be included in the mail.
I think Blocklancer is great because it removes the stress one would go through while browsing a list of companies on display.
7. Jobs4Bitcoin
Jobs4Bitcoin is yet another great site to find crypto jobs.
There are over a thousand crypto-related job openings on the website.
Once on the website, you can easily scroll through to find different job vacancies.
You can then click on the one that matches your skills to get redirected to where you can apply for the position.
In addition, you can create a job profile seeking for a company to hire you, which is then advertised on the front page of the website.
Unlike, other websites listed here, Job4Bitcoin is not neatly arranged. This means that it requires a bit of patience to find your preferred crypto job.
However, filtering options using the "Search" box can be helpful.
Before we conclude this section, note that another way to find a crypto job is to visit the company you would love to work for to check the current job openings.
For instance, when you go to Binance and click on "Career," you will see a list of open positions.
Continue to the next section!
---
Skills Needed For Crypto Jobs
Below are different skills you need to have if you are aspiring for a crypto job.
Tech skills:
Frontend Developer
Bankend Developer
Web3 Developer
Coding Knowledge
Solidity Developer
Smart contract Developer
Security Architect
UI/UX Designer
Blockchain Engineering
Token Economic
Data Science
Non-tech skills:
Salesperson
Marketing
Creative Writing
Project Management
Account Executive
Financial Analyst
Community Manager
Social media Management
Graphic Designing
Business Development Management
Legal Consultant
SEO Specialist
Event Planning
Video Editing and Video Producer
Customer Service and more
In general, you need to get acquainted with Web3 if you are looking to work in a crypto firm.
Also, check out these posts:
See the next section!
---
Is Getting A Crypto Job Worth It?
Of course, it is! The cryptocurrency industry is a fast-growing space that offers lots of benefits for workers.
To begin with, working in crypto is exciting. It offers some flexibility in that you can choose to work remotely and maintain some other jobs of interest.
Interestingly, extreme conditions such as the global pandemic do not affect crypto jobs.
This means that you can maintain your full job even in such situations, unlike other traditional firms that might face lockdown.
Secondly, you can choose to be paid in crypto; imagine receiving a salary during a bull market.
This means that your salary is likely to triple if the coin you are paid with increases in value exponentially. Yummy!
Thirdly is a competitive salary. A report from Decrypt in 2020 shows that crypto jobs pay higher salaries compared to similar jobs in other industries.
This is possible because of the competitively high demand for blockchain-related skills in this industry.
Finally, crypto jobs put preference on skills over qualifications. This means that all that matters is your ability to deliver a good job.
Let's meet at the conclusion!
---
Heads Up!
Do you want to learn how to trade cryptocurrencies profitably?
We developed a perfect course to help you master Cryptocurrency Trading.
Go to www.ctmastery.com to enrol. You can also join our Telegram community at https://t.me/ctmastery for more information.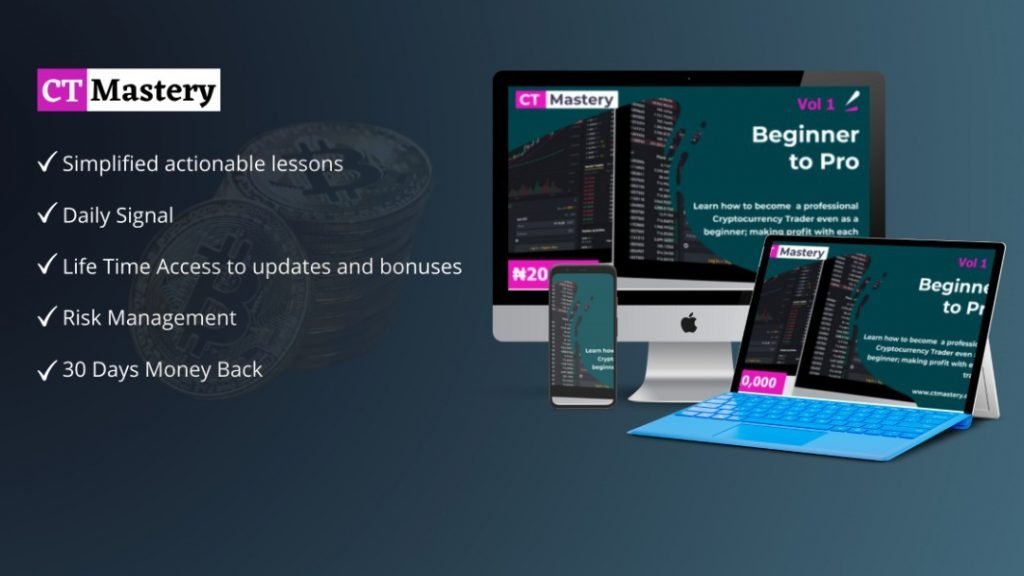 ---
Conclusion
This is the end of this post! I hope you enjoyed it.
Impressively, crypto jobs are not restricted to those with tech skills.
There are also a whole bunch of opportunities for non-tech people to explore.
Interestingly, the crypto industry is growing at a rapid speed, with thousands of crypto startups entering the space.
This could only mean more crypto job opportunities accessible to more people.
So, tell me;
Are you curious about crypto jobs?
Where would you love to land your first crypto job?
Have you used any of the websites mentioned in this post? Share your experience with us.
Did you find this content valuable? Click the "SM" buttons below to share it with more people. Thank you!