In this post, you will find out the top 7 legit cloud mining companies that give the highest ROI.
Cloud mining is a system of crypto mining that allows individuals to participate in mining without having to own or manage any mining hardware.
To participate, the individuals just need to register or open an account with a mining company.
They will then purchase mining shares or contracts and start receiving payouts from the mining company.
You should also be aware that there is a lot of scam sites posing as cloud mining companies. For this post, I went through lots of cloud mining companies to present to you the best 7 that gives the highest returns.
At the end of this post, you will have enough knowledge of cloud mining and mining companies that will help you make an informed decision.
Let's advance at once!
---
Post Overview
To help you understand better, I will be taking us through this post under these subheadings:
A click on any of the subheadings takes you straight to its details.
Have fun.
---
Cloud Mining Explained
Cloud Mining is a process that allows individuals to take part in cryptocurrency mining without having to own the mining hardware.
All the interested persons have to do is to sign up with a cloud mining company and purchase a contract.
The company mines predetermined cryptocurrencies on their behalf and pays them their due output for each day.
The daily payouts received is dependent on the mining difficulties encountered, service fees, and the price of the mined coin in the market.
The mining hardware used is owned and stored in the company's facility.
There are 3 types of Cloud Mining models:
Leased Power Mining (Here, miners purchase an amount of hashpower that is used by the company to mine for them).
Hosted Mining (For this, miners lease the machine that is hosted by the mining company).
Virtual Hosted Mining (Miners here just have to install their mining software in the company's rig by creating a virtual private server).
Cloud mining makes mining available to a great number of persons especially those that lack the funds to purchase hardware for mining.
Now that you have known about Cloud Mining and its models, I will then go ahead to talk about its benefits and flaws.
Stay with me.
---
Pros and Cons of Cloud Mining
Pros
Daily payouts.
No expertise needed.
Highly affordable.
Passive income generation.
Cons
Low-profit margin.
Loss of capital to scammers(if you choose a fraudulent mining company)
Considering the number of scam sites online, I will be listing out the top 6 legit cloud mining companies in the next section.
Read on.
---
Top 6 Cloud Mining Companies
Listed below are the 6 top cloud mining companies that I have reviewed and found worthy to be on this list.
The list is in no particular order but I arranged them based on how the reviews were carried out.
The companies include:
[wp-compear id="7814″]
1. Genesis Mining
The first advantage of this site is transparency.
It was one of the first set of cloud mining companies to hit the market.
Furthermore, the site is a reliable resource for cloud mining and also allows you the possibility to monitor some other mining farms from its website.
This has greatly increased the level of customer confidence it has gathered.
On the website, you are free to mine any coin listed as available.
Also, another advantage of this platform is that, in the case of any form of system failure, all mining capacities will be directed to other pools so investors never miss out on a payment.
Supported Cryptocurrencies
Pricing
Starting from $28 for 2MH/s
2. Nuvoo Mining
Apart from all its cloud mining services, Nuvoo Mining offers you the opportunity of renting a mining farm designed by an expert.
Its algorithm development is keened on energy efficiency and the environmental friendliness of mining.
This company's mining contracts can be paid for on a monthly basis.
It offers unbeatable prices for electricity and cooling due to its energy efficiency.
It does not have any other hidden or extra charges and also engages in multi-cryptocurrency mining.
Supported Cryptocurrencies
Pricing
Starting from $4.7 for 0.10TH/s
3. CCG Mining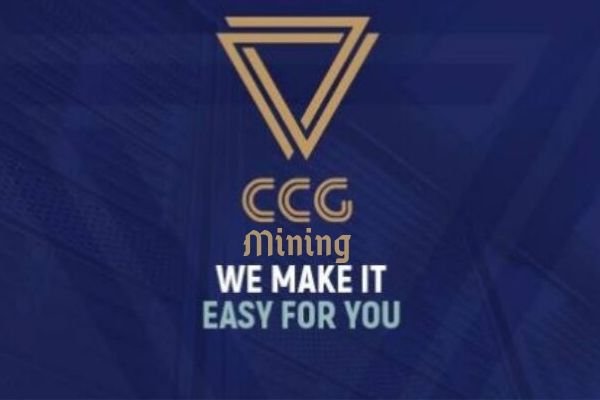 CCG Mining is known to be an international cloud mining platform with office branches in Russia, Great Britain, Czech Republic, Latvia, Austria, and Poland.
It supports the mining of Bitcoin, Zcash, Ethereum, Monero, Bitcoin Cash and Litecoin.
Due to the strategic regional location of their offices, their service is usually uninterrupted.
It supports a variety of the different contracts for the different cryptocurrency, has a built-in income calculator and provides 24/7 technical support.
Supported Cryptocurrencies
Bitcoin
Ethereum
Litecoin
Monero
Zcash
Pricing
BTC- from $10.99 for 100GH/s
BCH- from $17.29 for 100GH/s
ETH- from $13.89 for 1MH/s
LTC- from $25.99 for 2MH/s
Monero- from $46.99 for 60H/s
Zcash- from $27.99 for 20H/s
4. HashFlare Mining
Hashflare cloud mining service is a subsidiary of Hashcoins, a mining equipment manufacturer.
It offers mining contracts for various cryptocurrencies such as Bitcoin, Ethereum, as well as Litecoin and Zcash.
The company aims at helping everyone to cash in on cryptocurrency notwithstanding experience, technical skills, and other factors.
Once you buy a mining contract, you are connected in 0.001 sec and assured withdrawal without delay.
The dashboard in your account displays detailed statistics of the status of the mining equipment and doesn't charge any hidden fees.
Supported Cryptocurrencies
Bitcoin
Litecoin
Ethereum
Zcash
Dash
Pricing
BTC- starting from $0.60 per 10GH/sec
LTC- starting from $1.80 per 1MH/sec
ETH- starting from $1.40 per 100KH/sec
Zcash- starting from $1.40 per 1H/sec
Dash- starting from $3.20 per 1MH/sec
5. Hashing 24
Hashing 24 is one of the most popular cloud mining services.
It has been in operation since 2015 and has offices in Ireland and Ukraine.
It has an advantage in maintaining reliable partnerships with market leaders.
The company uses mining equipment hardware manufactured by BitFury, which is presently one of the market leaders for mining hardware.
It also ensures prompt replenishment of your account and allows the withdrawal of coins on the same day.
Supported Cryptocurrency
Pricing
All mining power has been sold out but you can join in the Auction for mining contracts from other users. This is purely a game of the highest bidder wins and therefore cannot be priced.
6. IQ Mining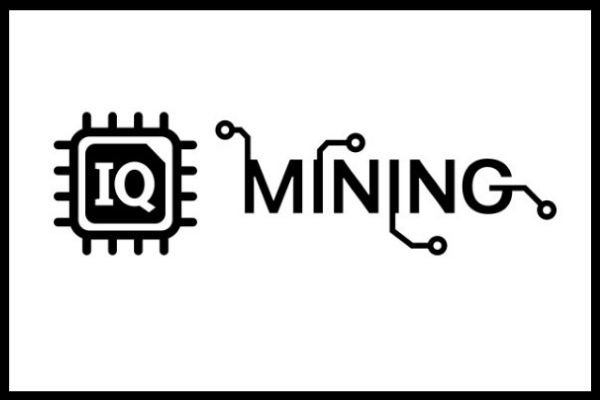 This cloud mining service is unique and profitable because it uses Smart Mining Strategy i.e it can automatically switch between cryptocurrencies to determine the most profitable to mine at a given point in time.
This is then converted into Bitcoins and paid out once a day.
The company has contracts with well-known partners and you have the power to choose up to 5 different cryptos to mine.
They also have a clear cut contract duration and income and charges no commission on payments.
Supported Cryptocurrencies
Ethereum
Litecoin
Monero
Dash
Zcash, and other altcoins
Pricing
Starting from $42 for 1kSol/s
7. Blockvila
Blockvila (formerly Ngexchanger) is a cryptocurrency exchange but added mining to its services in April 2020.
It partnered with a reputable mining company that has its mining farm in Russia to provide this service.
It provides 24 months mining contracts with the option of opting out after 6 months.
Users of Blockvila receive 10% profit per month.
Supported Crypto
Pricing
From $200 for 5TH/s to $12,000 for 300TH/s
---
Conclusion
Overall, as cryptocurrencies gain more momentum so will cloud mining gain popularity among the crypto community.
Personally, I think platforms offering professional cloud mining might increase and so will the demand for more specialized and sophisticated mining hardware.
So tell me…
Did I leave out anything?
Or do you know of any other professional cloud mining platform that should make this list?
Do you still have questions?
Let me know in the comment box below.
Click on any of the social media buttons below to share this post with friends.