Choosing a wallet to store and hold your cryptocurrencies can be a very tricky thing especially when the coin is a bit expensive and sought after like Ethereum Ether ETH.
Ethereum is the 2nd cryptocurrency by Market Capitalization.
It is as well one of the most promising techs in the blockchain realm.
While there is an extensive range of Ethereum wallets out there, we are only going to be looking at ten (10) of the best and most popular Ethereum wallets around.
---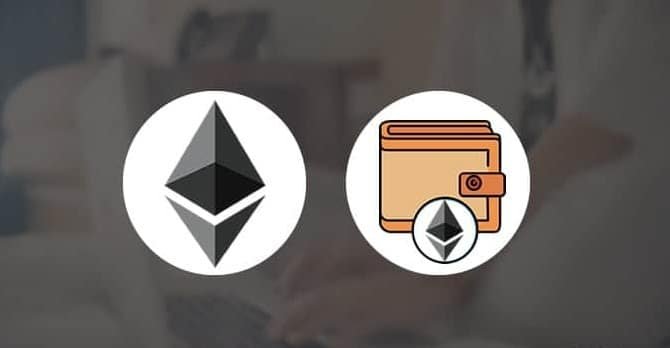 Presently in 2018, security, anonymity and privacy are now at an all-time high.
Here is a quick run-down of the top 10 best ethereum wallets that you can consider for the safety of your ethereum and your ether crypto tokens in ascending order;
11. Metamask (Desktop wallet)
Metamask is a very common ETH wallet around. It is like a browser that can be used to access the ethereum network.
This means that you can also get access to decentralized Ethereum apps. It is very easy to use, it has a chrome and Mozilla Firefox extension.
It has a simple design that allows you to switch between a test network and the main Ethereum network.
Metamask stores your private keys on your device – ensuring that they are safe and also does not require any personal information for registration
10. ETHAddress (paper wallet)
If you are alright with paper wallet, then you could consider this open source project to create your paper wallet.
Paper wallets usually come in handy and recommended. This is because your public and private keys remain in your physical piece of paper.
ETHAddress is the best paper wallet provider for storing Ethereum Ether ETH. After all, the private keys can be further encrypted or engraved on metals for additional security and privacy.
Any user looking for an Ethereum wallet that has the minimum functionality on a long-term basis but a high level of privacy and security, then this is the wallet for you.
9. KeepKey (Hardware wallet)
KeepKey is one of the most popular hardware wallets in town. It is another great Ethereum wallet that supports other cryptocurrencies as well.
It keeps and secures your ETH in a secure offline environment.
It has a big screen and it's a bit heavy. This is due to the fact that it has a plastic body which also makes it vulnerable to accident.
However, KeepKey is greatly secured and privacy-centric. So, you can store your Ethereum and other cryptos with a level of security that can guarantee the safety of your physical assets.
8. Exodus (desktop wallet)
Exodus is the world first multi-cryptocurrency desktop wallet and maybe the easiest to use. This is due to its intuitive and interactive user interface.
It supports up to 100 currencies including ethereum. On login, it shows a complete graphical representation of your entire crypto asset portfolio which is absolutely amazing.
It is also the first desktop wallet to integrate swiftpay in order to be able to exchange cryptocurrencies.
Since it's a desktop wallet, your private keys never leave your machine.
It is very keen on security too, introducing email recovery and seed keys to make sure your digital assets are secure.
However, using Exodus will always require an internet connection.
7. Mist (desktop wallet)
This is the official wallet for Ethereum. It usually takes a while to start up when opened because it synchronizes with all Ethereum nodes after which it requires a secure password.
This password has to be remembered as there are no other means of accessing your mist wallet without it.
After this process, the rest is just like any other wallet you have ever used.
Security is of no issue here as your private keys are embedded on the device itself. Mist also has shapeshift integrated into it for exchanging cryptocurrencies.
This wallet is particularly different from other traditional web wallets. You ask why? This is because unlike most web wallets, in MyEtherWallet you control your ethereum private keys.
MEW is also distinguished because it is an open source wallet requiring no third party servers. Here you can also write and access smart contracts. It is also coupled with an inbuilt ETH to BTC (and vice-versa) swap feature.
For convenience, you can also connect some hardware wallets such as Trevor or Ledger Nano to this wallet in MEW's web environment to access your funds more easily.
maxbutton id="221″ url="https://nigeriabitcoincommunity.com/myetherwallet-guide-add-custom-token/" ]
5. Jaxx (mobile wallet)
Jaxx was created by a Canada based company, Decentral. It is a multi-crypto wallet which supports about 14 cryptocurrencies, including ETH.
It has an elegant interactive design with excellent security features.
Your private keys never leave your device and features like seed keys allow you to synchronize and restore your wallet funds whenever needed.
It also has a good development team that is committed to the upgrade and maintenance of the product.
4. Coinomi
The this is a mobile wallet that let you store Ethereum Ether ETH and over 300 cryptocurrencies and Token.
Coinomi also supports ERC20 based tokens. Its integration with ShapeShift and Changelly makes it easy to buy and swap cryptocurrencies securely.
If you lose your device, don't worry; you can use your recovery phrase to get your portfolio back.
3. Trezor (hardware wallet)
Trezor was the world's first hardware wallet invented for BTC. However, the wallet now supports ethereum through the MyEtherWallet web interface.
It works by storing ether on a secure offline electronic chip which can only be accessed and activated when you log in with your password.
It is exceptionally light and portable, comes in 3 colours and cost about $99.
This hardware wallet is one of the cheapest ethereum hardware wallets money can buy, costing about $65. In this wallet, your ether is store offline on the device. In the case, you want to spend your ether, ledger signs you in with the private key stored on the device.
Ledger is a multi-digital asset wallet which supports BTC, ETC, ETH amongst other top cryptocurrencies. You can watch this video to learn more on how to use the ledger nano.
This is still the best and most secure wallet for ethereum as at the time of compiling this list. Bitfi stores your ether securely offline.
Considering security, Bitfi security is state of the art with the development team claiming it to be unhackable.
This claim is based on the fact that nothing is stored on this device. Not the seed keys and definitely not the private keys. Then how does it guarantee security?
It guarantees security in a very unique way. On set up, bitfi prompts you to create a single word private key which is not stored on the device or on any server in the world.
This single word is remembered only by the user and serves as a password and also a private key.
So, unless a tech has been developed that can hack the owners brain, then your funds are secure as long as you don't divulge your single word private key to a third party.
You might not be able to purchase bitfi wallet at the moment because the demand our weighs the supply.
---
Conclusion: What to Look Out For
Firstly, when choosing any crypto wallet you should look out for the following;
Private keys; phrases normally used to secure, backup and restore crypto wallets
Ease of use; excellent and intuitive user interface for easy usage even for newbies.
Backup and security; backup, restore and high security features
Compatibility; able to work smoothly with different operating systems.
Development community; reputable and trusted developers.
In my opinion, if a wallet does not have any of these features, then your digital coins may be at risk and you could end up in a messy situation.
Disclaimer
This article should not be taken as a guarantee or endorsement of any sort to any cryptocurrency wallet provider, service, or offer. It is also not a professional advice but just pieces of honest opinions formed by extensive research.