Today, I will share the top ten cryptocurrency platforms that offer the highest affiliate commissions.
Of course! You'll find this article interesting if you are an affiliate marketer.
Or maybe you are crypto-inclined, and you love the idea of earning passive income by bringing new customers to businesses.
By the end of this article, you will learn just how much you can earn by promoting these platforms.
---
Post Summary
This is what I will cover:
Let's dive in!
---
Top 10 Crypto Affiliate Programs With The Highest Commission
In case you are confused about the word "affiliate," it is a marketing strategy where companies pay you to bring new users to them.
The top crypto affiliate program I'm about to share include:
1. Binance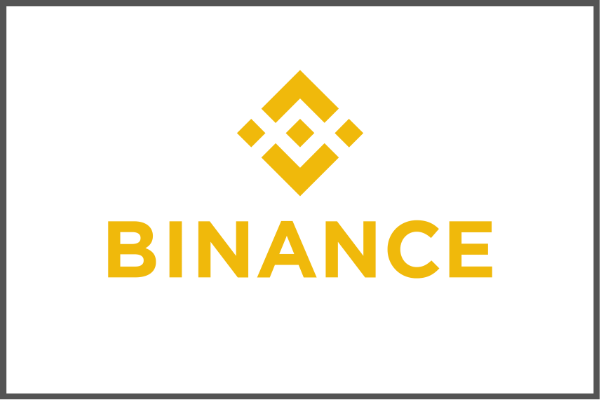 Binance was founded in 2017 by Changpeng Zhao.
It is the largest cryptocurrency exchange in the world, with a 24-hour trading volume of up to $76 billion.
Binance offers a highly rewarding affiliate commission, which can be earned in three ways:
(a) Binance Affiliate Program
The Binance Affiliate program offers up to a 50% affiliate commission.
You have the option of being a spot affiliate, a futures affiliate, or both. See the breakdown below!
You can join both affiliates and receive their respective commissions.
To become a Binance Affiliate, you need to have a sizable number of followers—up to 5000 on social media or 500 community members.
In addition, each affiliate must meet the quarterly target indicated in the table to remain eligible for the program.
(b) Binance Affiliate Content Program
If you are already a Binance affiliate, here is another earning opportunity you can leverage.
With the Binance Affiliate Content Program, content creators can participate in a contest to win up to $300 BUSD each month, in addition to other perks.
It is only open to existing Binance affiliates.
(c) Regular Partner
All Binance users are eligible to join this affiliate program, and they can select from one of two options:
By selecting this option, you share your links with friends to participate in a limited-time referral commission featured by Binance.
Affiliate commissions can be as high as $500.
Interestingly, both you and your referral receive rewards after completing the tasks described on your dashboard.
This option provides referrers (users) with up to a 40% affiliate commission based on their BNB holdings.
Interestingly, you receive your earnings anytime your referral trades on any of Binance's Spot (Margin) or Futures markets.
To qualify for Binance Regular partner affiliate, you need to create a Binance account and verify it.
2. Paxful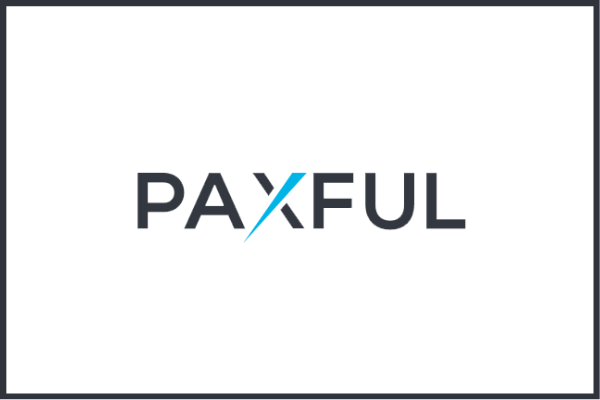 Paxful is a peer-to-peer cryptocurrency exchange.
It lets users buy and sell BTC, ETH, and USDT with 300+ payment methods, including gift cards.
The exchange has been around since 2015 and is one of the biggest in the industry.
Paxful has a two-tiered affiliate program:
Tier 1: These are new users who signed up directly with your referral link. You earn 50% of their escrow fee.
Tier 2: These are users who signed up using any of your tier 1 affiliate links. You earn 10% of their escrow fee.
Interestingly, affiliate earnings are lifetime, as long as your referrals keep trading on Paxful.
To become a Paxful affiliate, all you need to do is to create a Paxful account.
After that, copy your referral link from your dashboard and invite your friends to use Paxful by signing up with your link.
3. Coinbase
Coinbase is among the oldest and biggest names in the cryptocurrency space.
It was founded in 2012 by Brian Armstrong.
So far, it has a customer base of more than 30 million and has exchanged about $150 billion in cryptocurrencies.
As a Coinbase affiliate, you can earn 50% of your referees' trading fees for the first 3 months.
To become a Coinbase affiliate, first, create an account and then apply as an affiliate.
Once approved, copy your link and share it with your friends.
4. Remitano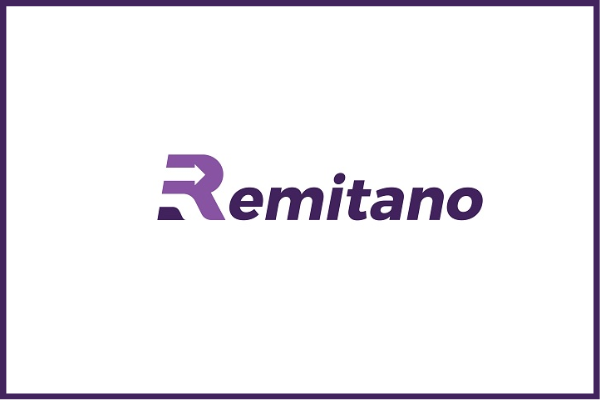 Remitano is a cryptocurrency peer-to-peer marketplace established in 2016.
It is the second biggest peer-to-peer exchange in Nigeria, where it records about $600,000 in daily trade volume.
Remitano has two tiers of affiliate programs that offer affiliates up to 40% of referral trading fees. See below:
1st Tier (40% Commission): Your first-tier referrals are your direct referrals.
2nd Tier (10% Commission): This is the commission you get from your indirect referral.
It is a lifetime referral, which means you will continue earning whenever they trade.
Click👉 here to see how to profit hugely from the Remitano affiliate link.
5. Gate.io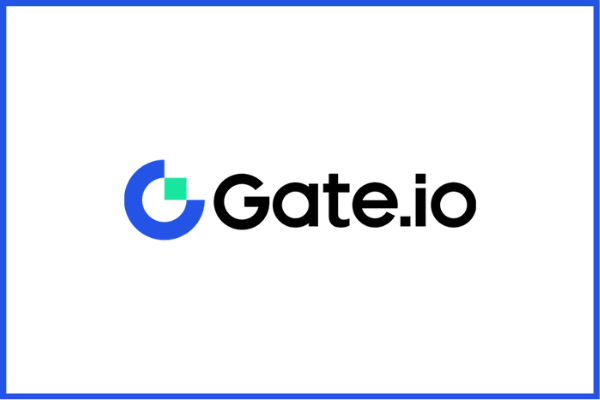 Gate.io is an advanced crypto exchange that supports the trade of over 1000 crypto pairs.
The exchange is situated in the UK and was established in 2013.
It is now one of the world's largest cryptocurrency exchanges, with a record of over $3 billion in 24-hour volume trading.
Gate.io offers two different affiliate programs:
This is accessible to all Gate.io users via the dashboard, and it has a commission of up to 40% of your referral trading fees.
An influencer who has more than 500 followers on social media can apply for Gate.io's Ambassador program.
Your potential commission can be found in the table below:
Note: Secondary rebate is the commission from your indirect referrals.
Additionally, a commission from a referral can be enjoyed for up to 12 months.
6. Poloniex
Poloniex is one of the major bitcoin exchanges that supports a wide range of digital assets.
It was established by Tristan D'Agostin in 2014 with headquarters in the Republic of Seychelles.
Poloniex offers up to 60% commission at the highest level of affiliate partnership.
Basically, it has 2 types of affiliate programs:
It is open to all users for a 20% commission.
It is also available to all users, but this time, through an application.
Furthermore, the commission rate is split into three structures based on the cumulative trading volume and the number of new users.
There is a commission of up to 60%. For more information, click here.
7. Changelly
Changelly is a non-custodial crypto exchange founded by MinerGate, a crypto mining company, in 2015.
It is headquartered in Hong Kong.
The exchange supports a range of cryptos, including fiat currencies.
Impressively, over 2 million visitors worldwide make use of the exchange.
Changelly shares 50% of its revenue from crypto-to-crypto and fiat-to-crypto transactions with affiliates.
Here is how it works:
If your referred users buy crypto with fiat, you will receive up to 2% of the turnover on all fiat-to-crypto transactions.
However, if he exchanges crypto, you get up to 0.125% of the turnover on all crypto-to-crypto transactions. That's cool, right?
8. Bitget
Bitget is one of the world's largest crypto-derivatives exchanges.
It records over $8 billion in trading volume and has over a million users.
Bitget offers affiliates 40% of every profit they make from their referrals.
The commission can be earned daily, as long as your referral continues to trade on Bitget.
Also, there is no cap on the maximum number of referrals you must make to qualify for the aforementioned commission rate. That's cool!
To become a Bitget affiliate, create an account and click on "affiliate" to apply.
Already, Bitget has 10,000+ affiliates globally. It has also paid a total commission of over 5000 BTC to affiliates.
9. Kucoin
Kucoin is a Seychelles-based crypto exchange founded in 2017.
Coinmarketcap ranks it fifth among the "Top 100 Crypto Exchanges".
Kucoin offers up to 45% commission in trading fees across two affiliate levels.
Level 1 (40% commission): These are affiliates who are unable to make up to 100 referrals within 12 months.
Level 2 (45% commission): These are affiliates that were able to make up to 100 referrals within 12 months.
In addition, when your referral becomes a KuCoin affiliate, you will receive 5% of their referral bonus.
Kucoin affiliate commissions are paid out on a weekly basis. The commission from each referral is valid for up to 12 months.
You can apply for the Kucoin affiliate program if you have over 5,000 followers on social media or a community with over 500 members.
10. FTX
FTX was founded in 2019 by the team at Alameda Research; a leading quant firm and crypto liquidity provider.
It is a major player in the crypto industry, with a range of crypto derivative products.
FTX offers up to 40% commission at the highest referral level.
To become an FTX affiliate, simply create an account, then copy your referral link from your dashboard and share it with friends.
When a new user signs up with your referral code, you will receive 25%–40% of their fees, and they will also get 5% of their fees back.
The exact referral commission you can earn is determined by the amount of your staked FTT tokens as displayed in the table below.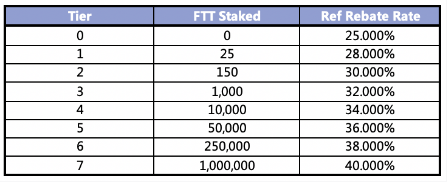 Continue to the next section!
---
How Much Can I Make As An Affiliate?
There is no cap on how much you can make from crypto affiliate programs.
It all depends on the number of friends you invite, their trading volume, and the affiliate structure used by the crypto platform you are promoting.
For example, let's say I am a Bitget affiliate.
Bitget charges a 0.1% fee and it pays a 40% trading fee commission to affiliates.
Assume I recommend a friend to Bitget, and he makes a $10,000 trade.
It means I will make $4 from his trade. Thankfully, this commission is paid out instantly on Bitget and it is also for a lifetime.
Now, this may appear to be so little, but imagine I am able to refer up to 1000 people who make the same trade.
It means I can make up to $4000 (4 * 1000) from the Bitget Affiliate program. Wow!
This analogy can be used for every other affiliate program mentioned in this post.
The best way to get people to sign up using your affiliate link is to advertise it through Youtube, blog posts, and other social media channels.
Scroll down and we will call it a wrap!
---
Hey!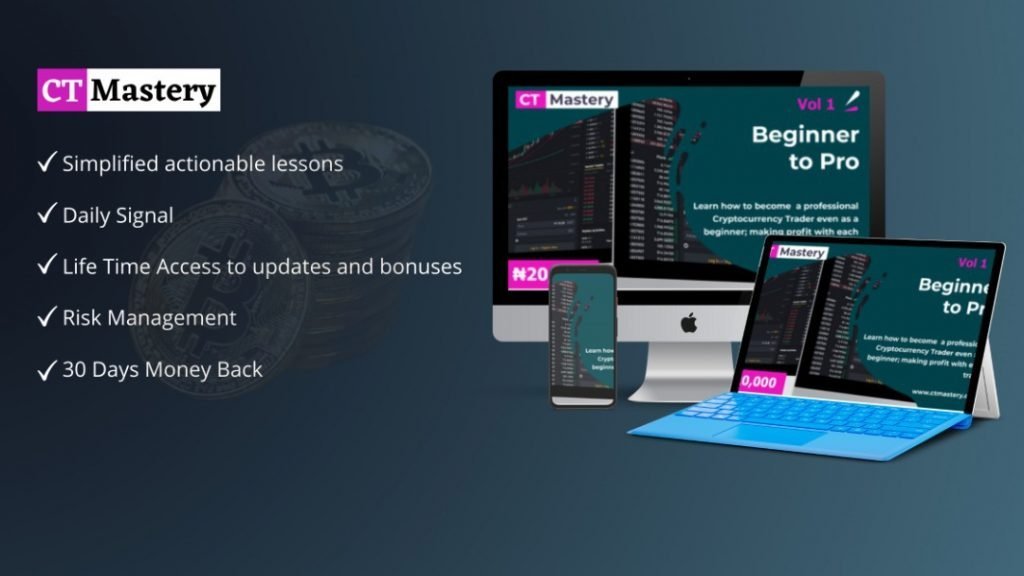 If you want to learn how to trade cryptocurrencies profitably, we developed a perfect course to help you master Cryptocurrency Trading.
Go to www.ctmastery.com to enroll.
You can also join our Telegram community at https://t.me/ctmastery for more information.
---
Conclusion
We have come to the end of this post. I hope you enjoyed it.
Now it's time to get your thoughts.
Which crypto affiliate program do you find the most impressive?
Are you an affiliate marketer for any of the abovementioned platforms? Share your experience with us.
Please leave your comments in the box provided.
Remember to share the post. Cheers!
---
Also Read: