This post is the complete beginner's guide to Crypto Trading and the 5 top crypto trading platforms to get started.
Crypto trading or Cryptocurrency trading is the exchange of cryptocurrencies for either another crypto or for fiat money with the aim of making a profit.
It is a way of getting more coins by taking advantage of the fluctuation in the price of cryptos.
No doubt, many persons have made millions through trading cryptos but many others have lost a lot too.
In this post, you will learn what crypto trading is all about and the exchanges that provide this service.
Good to go?
Let's go then.
---
Summary of Post
Just so the facts in this post are clearly understood, I will be discussing it under the following subheadings:
Access the details of any of the subheadings by clicking on it.
Enjoy!
---
What is Crypto Trading?
Just to refresh your memory, Bitcoin was the first cryptocurrency ever to be created. It was released in 2009 by the unknown Satoshi Nakamoto.
Years later, the idea of crypto trading came about with the emergence of other altcoins such as Ethereum, Litecoin, Dash, Zcash, Monero, and many others.
Also read; 7 Top facts you need to know about Cryptocurrency
The idea of Crypto Trading is really simple; just like the real-world Stock Exchange.
You buy one crypto with another or with fiat money hoping that the value of the crypto you bought will increase. You will then re-sell it to make a profit.
It is a very good way to acquire coins without being involved with mining sites.
Many persons have made a whole lot of money through this means while some others earn a living by trading cryptocurrency.
Experienced traders use different tools to help them pick the right coins to trade at a particular time. For example, a software that helps investors analyze previous pricing trends, etc.
To start up crypto trading, you need 2 basic tools:
A charting tool (e.g Coinigy and Tradingview) which is used to monitor the market, make analysis and predictions.
An exchange where the trading will take place
Based on duration, crypto trading can be:
Long Term Crypto Trading
Long term crypto trading is when the traders are in business for a long period(say one year) and can make a high-profit margin on a single trade.
It does not require you analyzing the market at all times and you do not need a large capital to start up; you can buy little and let it grow over time.
But you can miss out on the opportunity to make a short term gain or speculations about a drop in the price of your coin leading to losses.
For example; in January 2017 1 BTC sold for $1,000, by December 2017 1 BTC sold for $20,000. So if you bought $100 worth Bitcoin in January 2017 and sold it in December 2017, you would have made $2,000. That is a long term trade.
Short Term Crypto Trading
Short term trading occurs when traders stay for a short period in the market.
They make a small profit on a single trade and have the advantage of making multiple trades per day.
But then, you have to spend a good chunk of your time monitoring how the market is moving.
While trading, crypto traders have different styles they use.
Read about the different styles in the next section.
---
Crypto Trading Styles
To achieve success in crypto trading, you will have to find out the trading style that works for you and stick to it.
The 5 different crypto trading styles are:
Hodl Trading Style
Yes…HODL! Notice the 'D' before 'L'?
It's not a typo but how it is spelt. It may not be an English word but it is common in the crypto world. Someone even said it means: Hold On for Dear Life. lol.
The true origin of the term "HODL" came from a bitcoin forum in 2013 when someone typed "I AM HODLING"; a typo mistake instead of "I AM HOLDING". The term, however, has come to be accepted as correct in the crypto community.
In this trading style, the trader acquires crypto and holds on to it for quite a long time and only making sales when the price has gone up. It is more like making an investment.
Scalping Trading Style
Traders that adopt this style are the most active. This is because they have to stay online to monitor the market and take advantage of the slightest turn in the market.
Swing Trading Style
Here, time is taken to study the market enough to know that even when there is a drop in the market, there could be a rise around the corner.
The trader then makes an opening and sits back to watch the movement of the market.
This style requires patience and calculation.
Position Trading Style
A trader that uses this style carries out a thorough research about the coin(s) of interest before making the decision to invest.
Day Trading Style
Trading here is done at most hours of the day when the market is most active.
Traders invest long hours in trading which is ideal for persons that have decided to trade cryptos to earn a living.
Day trading differs from scalp trading in that it takes a longer time.
Below is a Summary Table of the trading styles:
But……Where does this crypto trading take place?
Keep reading to find out.
---
Platforms for Crypto Trading
Crypto trading is carried out on an exchange. This is so the Makers and Takers can be matched.
Makers are the ones who set the price and Takers are the ones who come to just buy at the already set price.
A Maker can be a Seller or a Buyer. This is because a Maker can decide to either set a price at which to sell(here, the Maker is a Seller) and sells to someone at that price or can decide to set a price at which to buy(acting as a Buyer here) and buys at that price.
For example, let's say I have Ethereum that I want to sell (either for fiat currency or for another crypto).
I won't just get the physical market to trade it(remember they are virtual currencies so you don't even have them at hand). Instead, I will have to log on to an exchange where I will find a taker for my Ethereum.
So some exchanges mainly provide makers and takers a platform to carry out their trade (more like a virtual market) and charge its users a percentage in fees.
Such exchanges include:
Here is a Table Summary:
I will be giving the full details of each below.
1. Binance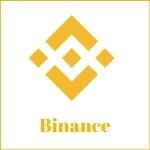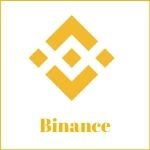 Binance was launched in July 2017 by Changpeng Zhao in Hong Kong. Because of the decision of the Chinese government regarding cryptocurrencies, the company has moved its servers to a more lenient state – Malta.
It is a leading crypto-to-crypto exchange that supports 100+ coins.
The company has Simplex, Koinal, Trust Token, and Paxos as its partners and accepts credit/debit cards, bank transfer, and cryptocurrencies for payment.
Binance offers the most competitive rates as it charges a general trading fee of 0.1% and a 25% discount when using the Binance coin(BNB) to make payments.
View more information on its fees here.
Stay with me as I go ahead to explain how to trade on Binance.
How to Trade on Binance
Go to Binance and open an account by filling in your details, solving a puzzle(probably to proof you are not a robot), and confirm your account with the link sent to your email address.
Your account will then be activated and you will log in from the 'Login' page. If you already have an account, skip the steps above and just log into your account. You can choose to take the quiz or not(the questions are based on the security of your account).
Then comes the reminder to activate 2FA which you can choose to activate or skip for later. To activate 2FA, you can choose to use either Google Authentication or SMS Authentication (where the code for verifying your account will be sent to you).
Assuming you want to buy ETH at the current bitcoin price, click on the ETH/BTC trading pair and you will be taken to the trading page.
Go to the right-hand side of the page and select BTC as the base currency and scroll through the trading pair options for the trading pair (ETH/BTC in this case).
I am going to take a detour and explain the contents of the trading platform.
Trading Platform Contents
Area for placing announcements
Current trading pair in 24h volume
Graph displaying market depth
Area for choosing trading pairs
Display of trade history
The 'Buy' area
The 'Sell' area
Makers and Takers order book
These are the constituents of the Trading Platform.
Now back to our trade…
Scroll down to the 'Buy' area to buy ETH by filling in the price and the amount you want to buy to complete your order. Click on 'Buy' to conclude the transaction and the purchased ETH reflects in your ETH wallet.
Notice the underlined areas? The portion that has 'Limit'|'Market'| 'Stop Limit' indicates types of order and the Trading Rules are worth looking at to know what you are going into.
The default price that shows in the limit price area is the last transaction price and you can select a market order if you want to make a transaction quickly.
The percentages that show below it is more like a quick-add button; you can choose to buy ETH with 50% of your BTC.
This is how to trade on Binance.com!
I will list the other trading platforms below.
Keep reading!
Read also: Binance Review (2019)
2. Quidax
Quidax was founded in August 2018 and has grown speedily since its inception.
Its services include:
Instant Buy and Sell of Cryptocurrencies
Exchange of Cryptocurrencies
Wallet Services
Its exchange rate is 0.2%, it supports a fiat currency (Naira), and up to 7 cryptocurrencies namely:
The supported trading pairs BTC/NGN, ETH/NGN, XRP/NGN, ETH/BTC, XRP/BTC, and LTC/BTC while the payment options are bank cards, USSD deposits, and bank transfer.
Currently, Quidax is about to launch its mobile app which will be released to the market soonest. See a sample below:
To trade on Quidax, it follows the same steps as explained in Binance with a slight difference as you can exchange cryptos either for other cryptos or for fiat money(Naira).
Read more: Quidax Review & Comparison – 7 Key Things to Know About the Fastest Growing Exchange
3. Luno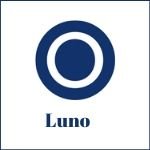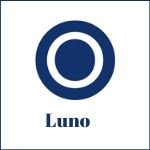 Luno was founded as Bitx in 2013 in Singapore. From there, it expanded to other countries and changed its brand name from Bitx to Luno in January 2017.
It supports 5 fiat currencies namely:
Nigeria Naira (NGN)
South African Rand (ZAR)
Euro (EUR)
Indonesia Rupiah (IDR)
Malaysian Ringgit (MYR)
Zambian Kwacha (ZMW)
Supported cryptocurrencies are Bitcoin, Ethereum, and the recently added BitcoinCash. The supported countries are more than 40 including Nigeria, South Africa, Malaysia, Zambia, Europe, and others.
The payment options are dependent on your country. For those in Nigeria, you can fund your account using your naira debit card and by making bank transfers.
More information about its fees can be found on this page.
It follows the same step as above to conduct trade on the Luno platform.
Read more: Luno Review (2019 Update) | The Complete Review and Comparison
4. Bitstamp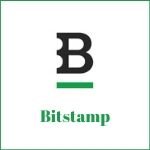 Bitstamp was founded by Nejc Kodrič and Damijan Merlak in 2011.
It is a European based cryptocurrency market place.
The supported fiat currencies are USD and EUR. Supported cryptocurrencies include:
Bitcoin
Ethereum
Litecoin
Bitcoin Cash
Ripple
The supported countries include the 28 EU countries and more than 55 other countries.
Its supported payment options are bank wire, bank cards(limit = $1,500), fiat currencies(USD and EUR), SEPA (Single Euro Payments Area).
The full list of its fees is listed on its Fees Schedule page.
Again, the steps to trade on this platform are the same as I explained above with Binance.
However, the cryptocurrencies supported at Bitstamp may also be purchased directly using the credit card deposit option with your Visa or MasterCard credit/debit card(as explained in this video).
Read also: Bitstamp Review 2019- A Complete Beginner's Guide
5. PrimeXBT
Prime XBT is a Bitcoin-based trading platform that offers leveraged trading on different assets.
It offers up to x1000 leverage which allows you to maximize profit potential and profit from both rising and falling markets.
The company was launched in 2018 and supports countries worldwide except those mentioned in subsection 1.1.9 here.
The supported assets and their leverages include:
Cryptocurrencies (up to x100 leverage) – BTC/USD, ETH/USD, ETH/BTC, LTC/USD, LTC/BTC, XRP/USD, XRP/BTC, EOS/USD, EOS/BTC
Indices and Commodities (up to x100 leverage) – BRENT, CRUDE, DOWJ, EUR50, FRANCE, NAT.GAS, GER30, SP500, SPAIN, NASDAQ, HK-HSI, AUS200, JAPAN, UK100
Forex – (up to x1000 leverage) AUD/CAD, AUD/CHF, AUD/JPY, AUD/NZD, AUD/USD, CAD/CHF, CAD/JPY, CHF/JPY, EUR/AUD, EUR/CAD, EUR/CHF, EUR/GBP, EUR/JPY, EUR/NZD, EUR/SGD, EUR/USD, GBP/AUD, GBP/CAD, GBP/CHF, GBP/JPY, GBP/NZD, GBP/SGD, GBP/USD, NZD/CAD, NZD/CHF, NZD/JPY, NZD/SGD, NZD/USD, USD/CAD, USD/CHF, USD/JPY, USD/RUB, USD/SGD, USD/TRY
Spot Gold and Spot Silver (up to x500 leverage) – XAU/USD, XAG/USD
You can find contract specifications for all assets here and fees on its Fees Page .
Read also: Prime XBT Review(2020) – The #1 Bitcoin-Based Leverage Trading Platform
6. CEX.IO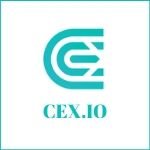 CEX.IO was established in 2013 as a cloud mining company but suspended its mining activities in January 2015.
Over the years, it has come to become a multi-functional cryptocurrency exchange that is trusted by many users.
It serves over 90% of countries around the globe including 31 states of the USA.
The supported cryptocurrencies are:
Bitcoin
Ethereum
Litecoin
Bitcoin Cash
Ripple
Dash
Supported fiat currencies include:
A list of its fees can be seen on the Fees page.
Trading follows the same pattern as explained for Binance.
Having known the exchanges where you can trade, let's go learn the benefits and drawbacks of crypto trading.
Scroll down
Read more: CEX.IO Review (2019) – What You Should Know
---
Pros and Cons of Crypto Trading
With regard to crypto trading, there is a definite increase in interest and trading activity.
But as with anything, it has its gains and flaws.
Pros
Some of the gains of crypto trading include:
Convenience
Low transaction costs
High profitability (if you know what you are doing)
Cons
Government regulations
Loss of funds/coins (if you don't know what you are doing)
Well, despite the pros and cons, the crypto trading world is vast enough for all who will want to engage in its activities.
As long as you are following the golden rule of not trading more than you can afford to lose, there is no harm in giving it a try.
---
Conclusion
So, here is the last section of this post!
Having read through the post, I know you surely have some thing(s) to say.
Have you used any of the exchanges? Share your experience with me.
Or are you yet to try out crypto trading?
Do you have any questions?
And did I leave out any exchange?
Drop your replies in the comment section below; I will be looking forward to seeing them.
Don't forget to share the post with friends; you might be helping someone to make an informed decision.
Click on the social media buttons right away.
For a more advanced trading tutorial and strategy read; Crypto Trading Tutorial: How to win Every Trade. 
You can also sign up for our CTMastery course on crypto trading. Visit ctmastery.com to enroll or join us on Telegram for more details.