Today's post is about yet another spectacular cryptocurrency – Cardano(ADA).
Cardano(ADA) is a cryptocurrency launched in 2017, after 2 years of development by its team.
Claiming to be a 3rd generation cryptocurrency, it seeks to address the problems encountered by coins of the 1st and 2nd generation.
As such, it aimed to address issues of scalability, sustainability, and interoperability.
In this post, I explained in concise detail how it does that and also information on the best wallets and exchanges to use.
So… I'm all in if you're ready to roll with me throughout!
Let's get the ball rolling right away.
---
Post Summary
A click on any of the subheadings opens up its details.
Have a swell time reading this post!
---
Brief History of Cardano
First things first: You should know that there is a difference between Cardano and ADA.
If you're talking about the actual cryptocurrency itself, then you should refer to ADA while Cardano is the blockchain that hosts the crypto-coin –ADA.
But most people are used to saying Cardano when referring to either the coin or blockchain; just as with Ethereum and Ether where both are referred to as Ethereum.
You can go ahead and watch the 8-minute video below that explains Cardano or you can choose to read the text where I equally explained it; go ahead and make your choice!
The process of analyzing any given coin in the crypto ecosystem will be better understood when initiated from:
how it came about
what it stands for
the team behind it
This will give us a better understanding of what we have on the table.
How It Came About
Cardano is a decentralized public blockchain and cryptocurrency project that is fully open source. It was launched in September 2017 after 2 years of working on its development.
Charles Hoskinson (who is one of the earliest experts in the world of cryptocurrencies) and Jeremy Wood founded it
It differs from other cryptos because it is built around a peer-to-peer reviewed paper. This simply means that it was reviewed by experts before its team proceeded with their work.
Cardano has a foundation layer that is used for settling payments(just like Bitcoin). On the other hand, it also has a control layer that runs smart contracts. Its network is half Bitcoin and half Ethereum.
As mentioned earlier, Cardano claims that ADA is a 3rd generation cryptocurrency that seeks to improve on the 1st and 2nd generation coins.
It ranked Bitcoin as the 1st generation coin which served as the digital gold. After it, Ethereum came as the 2nd generation coin; ushering in the era of smart contracts.
But both have the problem of scalability which ADA seeks to solve among other issues.
Cardano and ADA have found their way to the top of the crypto charts while trying to win the battle for the best smart contracts alongside IOTA and NEO.
What It Stands For
Cardano is targeted at scalability, interoperability, and sustainability. It solves these issues in the following ways:
To solve the issue of scalability, it sought to handle the problem of the number of transactions conducted per second, network bandwidth, and storage of data.
The problem of transactions per second is solved by the use of Ouroboros Praos, a new Proof of Stake consensus mechanism. This means that instead of mining, you can stake your Cardano in order to participate in the consensus process of the network. The network selects a few nodes called Slot Leaders to confirm transactions.
The network bandwidth issue was solved by the use of RINA(Recursive InterNetwork Architecture). RINA splits the network into subnetworks that can still communicate with the other networks if need be.
It also plans to implement pruning, compression, and partition to ensure data are stored safely.
Here, it seeks to handle the problem of many cryptos that do not operate together and that of no support from banks and the government.
In order to get cryptos to operate together, it seeks to create the Internet of Blockchains i.e a blockchain that will understand what is happening in the other blockchains.
To win the support of banks and the government, it wishes to give interested persons the option of attaching manual data(sort of an ID) to their transactions.
To ensure its project does not die off due to financial constraints, it seeks to create a treasury where a percentage from every transaction is stored to be used only for the development of Cardano.
The Team Behind It
3 different entities are responsible for the sustenance of Cardano's project. They are:
Cardano Foundation
Emurgo
Input-Output HK(IOHK)
Cardano Foundation
Cardano Foundation is an independent body based in Switzerland with core responsibilities to help oversee and supervise the development of Cardano and its ecosystem.
It is committed to protecting and promoting Cardano and advocating on behalf of the users and community of the protocol.
Emurgo
Emurgo drives the adoption of Cardano and adds value to ADA holders by building, investing in, and advising projects or organizations that adopt Cardano's decentralized blockchain ecosystem
Input-Output HK(IOHK)
IOHK is a technology company founded by Charles Hoskinson and Jeremy Wood in 2015. It is an engineering company that builds cryptocurrencies and blockchains for academic institutions and corporations.
Now that we know the nitty-gritty of Cardano, I will go over to talk about the best wallets for it in the next section.
Just scroll down.
---
Where Can I Store My Cardano(ADA) Safely?
The top 5 wallets that you can use to store your ADA are:
1. Trezor T
Of the 2 models of Trezor wallets(Trezor One and Trezor T), only Trezor T supports the storage of ADA and other 1000+ cryptocurrencies. Trezor T is a hardware wallet and a smart upgrade of Trezor One. It is compatible with hot wallets such as Adalite and Yoroi.
2. Ledger
There are currently two Ledger models – Nano S and Nano X and both support the storage of ADA and many other cryptocurrencies. The Ledger wallets are the most popular multicurrency hardware wallets. The app can be used through your desktop and mobile device.
3. Bitfi
This is still the best and most secure hardware wallet for Cardano and other crypto coins as at the time of compiling this list.
Bitfi stores your ADA securely offline. Considering security, Bitfi security is state of the art with the development team claiming it to be unhackable.
This claim is based on the fact that nothing is stored on this device; not the seed keys or the private keys.
4. Daedalus
This is the official Cardano wallet. Daedalus is a desktop wallet that uses advanced cryptography to secure your funds so you can be confident that they are safely stored.
5. Coinomi
Coinomi is a mobile wallet where you can store up to 1,500 assets including ADA as well as exchange these cryptos for one another directly from the app. It is available on Windows, macOS, and Linux.
Having known the best wallets for storing ADA, the next discussion will be on the reputable exchanges to use in buying/selling ADA.
Keep on reading.
---
Best Cardano(ADA) Exchanges
ADA can be bought, sold and traded like every other cryptocurrency. It is currently ranked as the 14th best cryptocurrency on coinmarketcap.com(as of 20/12/2019) based on its market capitalization and trade volume.
The top exchanges where you can purchase ADA in Nigeria include:
1. Binance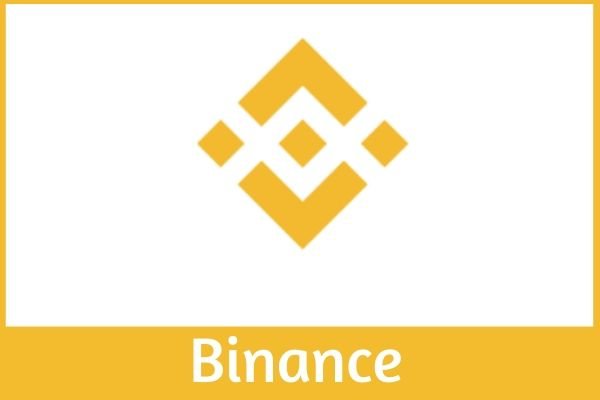 Binance(culled from binary + finance) is a household name in the crypto world.
Founded in China by Changpeng Zhao, it is a trading platform for Cardano and more than 500 crypto pairs.
It recently(October 2019) moved into the Nigerian market with its partnership with Flutterwave, a global payment technology.
Thus, users from Nigeria can purchase cryptos with their credit/debit cards via the Binance Fiat Gateway.
To buy ADA from Binance, follow the following steps:
Create an account with Binance
Click on 'Wallet', then 'Deposit' and locate your Bitcoin Address
Deposit BTC to your Binance BTC Address and wait for the BTC to reflect in your balance
Click on 'Exchange', then 'Basic' and search for the ADA/BTC trading pair
Then click on 'Market' and type in the amount of ADA that you want to buy
Click on 'Buy ADA'
2. CEX.IO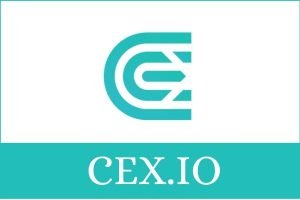 CEX.IO was launched in 2013 as a Bitcoin exchange that also offered cloud mining services.
In 2015, it stopped its mining activities and focused mainly on the Bitcoin sector.
The exchange recently(12th Dec. 2019) listed the ADA/USD trading pair and withdrawals were enabled on 13th Dec. 2019. It further promises to extend the ADA market with new pairs.
You can make payments through bank transfer and by using credit/debit cards.
3. Changelly
Changelly is a non-custodial instant cryptocurrency exchange, which means that users' funds are not placed in the service.
It has acted as an intermediary between crypto exchanges and users since its inception in 2015.
The supported coins include Bitcoin, Ethereum, Litecoin, Cardano, and 150+ cryptocurrencies.
Other exchanges include Coinbase, HitBTC, Coinmama, etc.
In the next section, I will be looking at what the future holds for Cardano.
See you there!
---
The Future of Cardano
ADA is considered by many to be the future of Blockchain technology as many experts describe it as an altcoin with great potentials.
When Cardano hit Bittrex, its trade volume grew significantly, hitting over 10,000BTC daily across different locations.
As if that was just a mere coincidence, it ranked among the top coins upon its launch which didn't come as a surprise anyway, as its innovations were found to be better than Ethereum's.
Ethereum, no doubt, has played a pivotal role in the development of blockchain technology. However, it seems to have run into some pretty powerful opposition.
Cardano, as we know it, has started on the front foot. Its ICO raised over $62million, a feat made possible through the sale of over 30billion ADA tokens. The project roadmap, when actualized, will further improve its value.
Cardano ranks #14 in the list of the top 100 coins on CMC(as of 20/12/2019) with a market capitalization value of >$862 million.
Unlike Ethereum, Cardano leverages a new innovative technology – Ouroboros to stay competitive with new powerhouses like Ripple.
Read more: Ethereum in Plain English – A Complete Review
---
Learn How To Trade
If you want to learn how to trade cryptocurrencies profitably, sign up for free on Afibie.
You can join our Telegram channel, where we hold live sessions and give trade signals.
---
Conclusion
This is the last part of this post and where I hit the brakes.
I hope you enjoyed and learned a lot from this post.
Well, it's time to find out!
So after reading through, do you know of anything amiss…maybe a wallet or an exchange that I left out?
Do you think the Ouroboros Praos(Don't bother about pronouncing it right; it's quite a mouthful) is the answer to the issues of scalability?
Or perhaps, you have your own questions to ask?
Just put them down in the comment section below; I will be checking back for them
And as is the usual tradition, click the social media buttons below to give this post a share.