This post is a step-by-step guide on how to deposit and withdraw naira from the Luno exchange.
Since the crypto ban, Nigerian Luno users have not been able to deposit or withdraw naira.
And when Luno did not incorporate P2P like the other exchanges, users became more worried.
Gladly, the exchange has now provided a means for users to perform naira-based transactions.
Keep reading to see how it is done.
---
Post Summary
Click on any item above to read its details immediately.
---
1. Luno's Solution For Naira Transactions
Luno is a cryptocurrency exchange/wallet provider.
It was first established in 2013 as Bitx in Singapore and rebranded to Luno in 2017.
Some services offered by the platform include Instant buy/sell, Exchange, Wallet, etc.
This exchange is the most popular in South Africa, where it records its highest trading volume (followed by Nigeria).
Therefore, it was expedient that it found a solution for its Nigerian customers to use the platform conveniently again.
Luno does this with the help of a third party – Afrivoucher.
Customers simply purchase a voucher from this third party and then redeem it for use on the exchange.
Afrivoucher accepts payment via debit/credit card and bank transfer.
However, users must upgrade their accounts up to 2nd level verification to access this service.
I'll now show you how to deposit and withdraw naira on Luno.
Tag along!
---
2. How To Deposit Naira On Luno
First, you need to sign up and then upgrade your account.
Already have a Luno account? Then log in and click on the profile icon on the top right.
(If you're signing up for the first time, you can update your details right away)
Or, go to 'Wallets', Select 'NGN' > 'Deposit' and follow the instructions that will pop up.
i. Click on 'Continue' and then 'Answer Questions' to start the verification.
ii. Complete the three forms and hit 'Submit'
iii. Next, you upload your ID and Selfie. Then wait for a confirmation email.
iv. Once you receive the email, you're ready to deposit naira.
Gratefully, the verification process lasts only a few minutes.
v. Go to 'Wallets', select 'Naira', and then 'Deposit'
vi. Click on 'Next' to skip the voucher ads and then input the amount you need.
vii. Confirm the payment, choose your payment method, input the required details, and hit 'Proceed'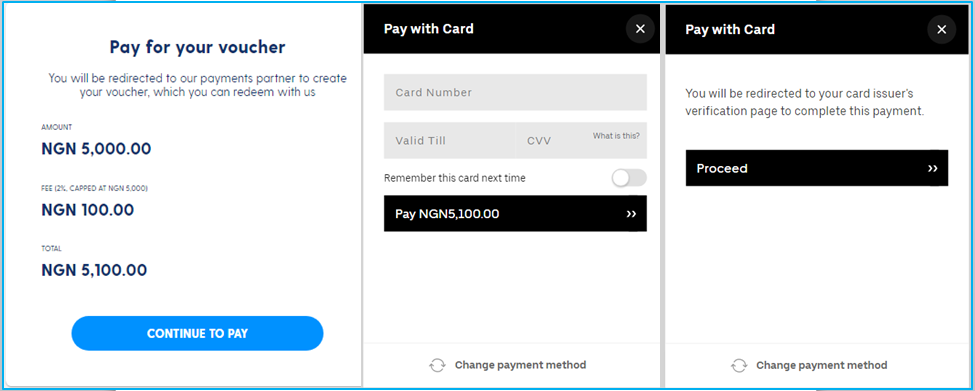 viii. After a successful payment, you'll receive an SMS from Afrivoucher. Input the given details to redeem your voucher.
ix. Enter the code sent to you to proceed. You'll be notified of a successful transaction. Yay!
Now, you can go back to 'Wallets' and buy the crypto that you need.
Great!
Let's see how to withdraw naira from Luno.
Keep reading!

---
3. How To Withdraw Naira From Luno
i. Log into your Luno account and go to 'Wallets'
ii. Select 'NGN' and opt to withdraw.
iii. Click on 'Next' to skip the voucher ads and then input the amount you need.
iv. Confirm the withdrawal amount, click on 'Redeem Now' and then add your bank details, where the money will be sent.
v. After adding your bank details (bank name and account number), enter the voucher number sent to you and then the code sent to your phone to continue.
vi. You'll be notified of a successful transaction and the money will be sent to your bank account. Super!
Let's answer some frequently asked questions and then we can wrap up this post.

---
4. FAQs
What do I need to get verified?
You'll provide a government-issued ID and upload a selfie.
Learn more about Luno's transaction limits/verification requirements here.
Does using the voucher attract extra cost?
Yes, it does.
Depending on the amount you wish to deposit or withdraw, you'll be charged for the voucher.
There's an additional N20 fee for every N1,000 transaction.
How long before my withdrawal is sent to my bank account?
It may take up to 2 hours
What are the minimum and maximum amounts for this service?
You can deposit or withdraw between N100 and N550,000
---
Heads up!!!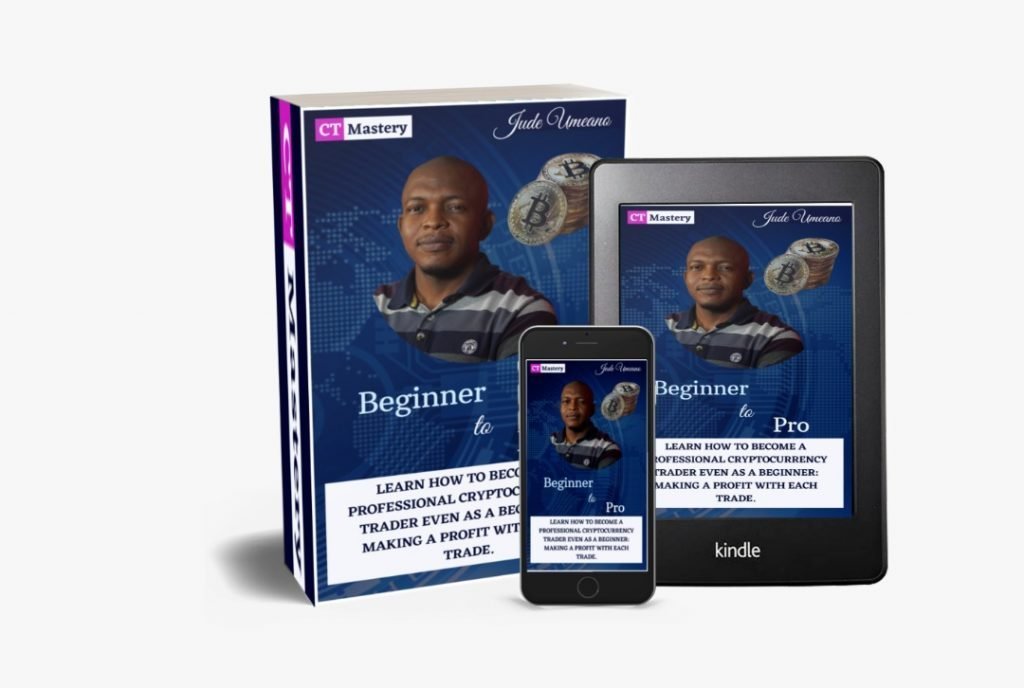 ---
5. Conclusion
We have come to the end of our discussion on how to deposit and withdraw naira on Luno.
The exchange partnered with a third party, Afrivoucher to facilitate naira-based transactions.
I listed all the steps in the article.
And I hope that you enjoyed the read.
Now tell me; will you continue trading on Luno using the Afrivoucher?
Perhaps, you already are. What has been your experience?
Let me have your responses in the comments section.
Also, good things are worth sharing, don't leave without hitting those SM icons below.
Thank you!
---
You may also like…