In today's post, I will be discussing Ripple and all there is to know about it; what is it, where to buy & sell, how to store it etc.
The name 'Ripple' connotes 3 things – It is a digital currency (XRP), a network, and the name of the company that created it.
Between December 2017 and January 2018, XRP rose by 1000% making it the currency with the highest increase at that time.
As a result of this, Ripple rose momentarily to second place on coinmarketcap and has since remained among the top 5 cryptocurrencies.
So today, after reading this post, you will have first-hand knowledge of what Ripple is, Ripple wallets, and exchanges where you can buy/sell Ripple.
On this note, I request you to join me as I lead you step-by-step through this post.
Let's get started immediately!
---
Post Overview
To discuss this post in toto, the topics of discussion have been placed under these subheadings:
To access the details of the subheadings, just click on it.
Enjoy reading this post.
---
About Ripple – Currency, Network, Company
Digital currencies in the year 2017 cannot be talked about without mentioning Ripple.
Ripple(XRP) is a digital currency, the name of the network(RippleNet) and the company(RippleLabs) that created it.
Created in 2012, it is the currency that connects different banks around the world to aid faster international/cross-border transactions. This will eliminate middlemen that make such transactions expensive and slow.
I will help you understand this better from this scenario below:
Femi in Nigeria wants to send money to Ivory in Australia. He has Nigerian Naira (NGN) but Ivory requires Australian Dollars (AUD).
Femi will have to go to his bank, convert his naira to US-Dollar (USD), and send the USD to Ivory through Western Union or Money Gram.
Ivory would then receive the USD and convert it to AUD.
This is a lot of processes it usually takes 2 to 7 days. It also costs a lot in transaction/exchange fees.
But with the Ripple network, this process can be easier, faster, and less expensive.
The process is still quite the same. Femi converts his naira to Ripple (XRP) and sends the Ripple to Ivory in a matter of seconds. Ivory receives it and then converts it to AUD.
Someone may argue that Bitcoin can be used to do the same thing.
Yes, but there is a difference!
The Bitcoin blockchain can handle 7 transactions per second while the Ripple network can handle 1,000 transactions per second.
For the above reason, many financial institutions have integrated the Ripple network for their services. Examples include Standard Chartered and many other banks.
What this means is that Femi (in Nigeria) banking with Standard Chartered can send money to Ivory (in Australia) banking with Westpac bank from his Standard Chartered mobile app from the comfort of his home.
Ivory will receive this money in her Westpac bank account and this process will take 5 to 10 seconds at a very low fee.
But how did Ripple come to be?
Get to know the answer in the next section.
---
Who Created Ripple?
Ripple was created by 2 Bitcoin enthusiasts, Chris Larsen and Jed McCaleb who studied the Bitcoin blockchain and decided to create something similar.
But unlike the Bitcoin blockchain (which is mined and people take part in the mining and decision making), the Ripple network does not work that way.
The founders created 100 billion Ripple(XRP) coins at the launch of the network; they kept 20billion XRP for themselves and released the rest to the Ripple company.
There are currently about 55 billion Ripple coins (XRP) in circulation while the company is in possession of the rest.
This is where the cryptocurrency community is not comfortable with the Ripple coin (XRP). The company controls the coin and the network making it centralized rather than decentralized like other cryptocurrencies.
Investors are also not at rest with this as they fear that the Ripple network may release too many coins to the market at once. This will saturate the market and will make the coin's value drop.
To tackle this, the Ripple company in 2017 put the 55 billion Ripple coins in 55-smart contracts that will release 1 billion coins automatically each month.
However, the company receives the released XRP to do as they will. They stated they will distribute these coins through charitable organizations, users and strategic partners.
The smallest unit of XRP is 0.000001 XRP and is called a Drop(just like Satoshi in the case of Bitcoin).
Okay, so how does one acquire these coins that are in circulation?
But of more importance is the question of a safe place to store up these coins when acquired.
Find out where you can store up your Ripple coins below.
---
Ripple Wallets(How to Store XRP Securely)
[wp-compear id="10000″]
The exceptional increase in the values of the Ripple coin XRP in 2017 generated a lot of attention towards this coin.
The problem faced by many investors who want to purchase this coin is how to store this coin as there are not many wallet providers for it as there are for Bitcoin. But this was in 2017, currently, there are quite a good number of wallets for your XRP
You should note that unlike Bitcoin, Ripple wallets are not free. They cost a one-time fee of 20 XRP to secure.
So if you send 100 XRP to your Ripple wallet, 20 XRP will be used to secure it while you are free to spend the remaining 80 XRP.
You can have as many XRP wallets as you want, but you will have to pay 20 XRP to secure each of them.
So, I will advise you to choose a Ripple wallet you feel is best for you so that you pay only once.
(Note, however, that the above is only applicable to cold wallets and not hot wallets. The hot wallet providers have already paid the 20 XRP).
That been said, here are the top wallets to store your Ripple. I divided them into
Hardware Wallets
Exchange Wallets
Online and Mobile Wallets
1. Hardware Wallets
Bitfi: Termed the unhackable wallet, Bitfi Knox does not store your private keys. You only need a security phrase to access it. It supports Ripple and up to 1,000 other cryptos. Read review here
Ledger: This is the most widely used hardware wallets. Ledger products store the private keys on a secure chip. The chips are kept offline through Ledger's proprietary operating system called BOLOS(Blockchain Open Ledger Operating System). Read the full review here
2. Exchange Wallets
Quidax: This is a cryptocurrency exchange where users can buy and store Ripple and other cryptocurrencies such as Bitcoin, Ethereum, Bitcoin Cash, Litecoin, Bitcoin Gold, and Tether.
Remitano: It provides wallets for the following cryptocurrencies: Bitcoin, Ripple, Ethereum, Litecoin, Bitcoin Cash, and Tether.
Coinbase: It is one of the oldest cryptocurrency exchange. Coinbase supports the exchange of fiat to cryptocurrencies in 102 countries excluding Nigeria. However, its wallet can be used by anyone from any country. It supports Ripple with more than 10 other cryptos and has independent mobile wallets for iOS and Android users.
Other exchange wallets include Binance, CEX.IO, CoinCola, e.t.c.
These exchanges do not charge you to store your Ripple.
3. Online and Mobile Wallets
Atomic Wallet: Atomic is a multi-currency custody-free Ripple (XRP) wallet that supports over 500+ coins and tokens. You can manage, secure, exchange and buy XRP on its user-friendly interface protected by a mnemonic seed. You have full control of your funds. A 20XRP unspendable balance is needed to manage the wallet.
Coinomi: Coinomi is a mobile wallet available on Android and recently, on desktop and iOS. It supports Ripple and 1000+ cryptocurrencies and tokens. You can read its review here.
Now that we have a Ripple wallet, it's time to purchase some coins to store in it.
Let's go find out how to do that.
---
Exchanges to Buy Ripple in Nigeria and other Countries
One of the factors people consider when trying to buy Ripple is the price.
Here are the top exchanges to buy Ripple at the best price from Nigeria:
Luno
Quidax
Remitano
Blockvila
Binance
Coincola
Paybis
Changelly
Coindirect
Find the details below.
1. Luno
Luno(formerly known as Bitx) is a cryptocurrency exchange/wallet Provider.
It started as Bitx in 2013 in Singapore and expanded to several other countries.
Luno is the most popular exchange in South Africa as it records its highest trading volume there followed by Nigeria.
Formerly, Luno supports Bitcoin, Bitcoin Cash, and Ethereum but now provides support for LTC and XRP.
The third-largest cryptocurrency on coinmarketcap.com was listed on Luno on 2nd March 2020. You can buy XRP for local currency directly from your Luno App or desktop.
You can also trade the XRP/BTC, XRP/ZAR, XRP/NGN, and XRP/MYR pairs on the Luno Exchange.
Read Review Buy Ripple from Luno
2. Quidax
Quidax is Nigeria's fastest-growing cryptocurrency exchange. It was launched in August 2018.
It is similar to Luno and is its major contender in Nigeria. It is ranked among the top 3 exchanges in Nigeria in terms of trade volume.
Buying Ripple on this platform is easy and straight forward:
First, fund your Quidax naira wallet using the debit card or via bank transfer. Next, you click on 'Exchange' or 'Instant Buy/Sell'.
There you will see the Ripple price when you select XRP. Enter the amount you want to buy and click on 'Buy'.
Read Review Buy Ripple from Quidax
3. Remitano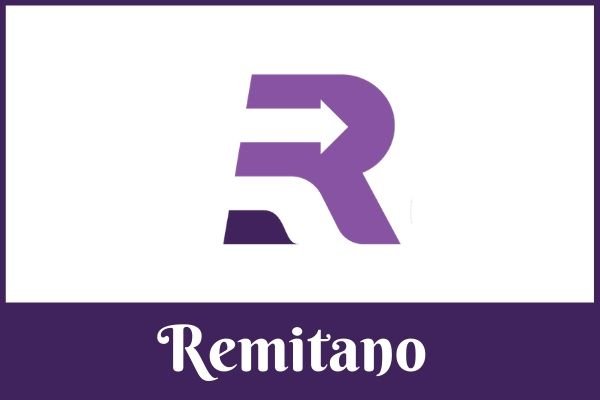 Remitano is a Peer-to-Peer exchange that was launched in 2016.
It connects buyers and sellers using the Escrow system.
It started off as a P2P Bitcoin exchange in Nigeria but has now expanded its services over the years.
The high demand for Ripple in 2017 and 2018 led Remitano to add the Ripple coin to its portfolio.
Users on Remitano can now buy and sell Ripple via P2P.
Read Review Buy Ripple from Remitano
4. Blockvila
Formerly Ngexchanger, Blockvila is your best choice for broker exchanges in Nigeria.
Founded in 2017, it has proven itself to be one of the best indigenous cryptocurrency exchanges.
This can be accredited to its excellent customer support system, user-friendly interface, and instant funding when buying Ripple.
You can buy any type of cryptocurrency from Blockvila; even though it is not listed, the support team will see to it once contacted.
Read Review Buy Ripple from Blockvila
5. Binance
Binance is a trading platform for over 500 cryptocurrency pairs.
It was launched in 2017 by Changpeng Zhao, a Chinese developer and now offers a lot more services apart from crypto trading.
On October 24th, 2019, Binance announced the addition of its latest fiat-to-cryptocurrency gateway.
It partnered with Flutterwave, a global payment technology company to provide access to its African users to purchase cryptocurrency with fiat.
Now, users in Nigeria are able to purchase BTC, BUSD, BNB with Naira (NGN) through debit and a credit card through the Binance Fiat Gateway platform on the Flutterwave channel.
Nigerian users will benefit from zero deposit fees, capped at 100 USD equivalent in NGN, from 24th October 2019 with a total giveaway of 10,000 USD in a first-come-first-served manner.
Additional fiat pairs for local currencies throughout Africa such as BTC/KES (Kenyan Shilling) and BTC/ZAR (South African Rand) will be supported in the near future as Binance develops new functions and channels to lower the barrier to entry.
Read Review Buy Ripple from Binance
6. CoinCola
CoinCola is a Hong Kong-based cryptocurrency exchange founded in 2016.
It offers both peer-to-peer (P2P) trading and coin-to-coin pair trading in one integrated platform.
To buy XRP on CoinCola, create an account on coincola.com with your email or phone number. Click OTP and select XRP and then click on 'Buy'.
Choose a suitable price and buyer to trade following the trade guidelines. You can view your balance in your wallet.
Other supported cryptos include:
Bitcoin
Litecoin
Tether
EOS
Bitcoin Cash
Dash
Read ReviewBuy Ripple from CoinCola
7. Paybis
Paybis is a digital and cryptocurrency exchange that was launched in 2014 in Latvia.
It's a platform where people can easily convert one currency type to another.
For example, from fiat money such as Dollar or Euro to e-currencies such as Perfect Money, Neteller to cryptocurrencies.
Paybis offers an easy and safe way to buy XRP with credit/ debit cards (VISA/Master Card brands are supported) following this guideline.
Other cryptocurrencies that can be bought on Paybis include Bitcoin, Ethereum, Litecoin, Bitcoin Cash, and Neo.
Read Review Buy Ripple from Paybis
8. Changelly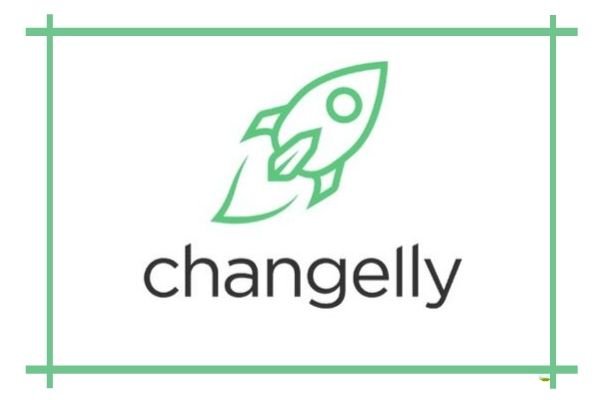 Changelly is a non-custodial instant cryptocurrency exchange, which means that users' funds are not placed in the service.
It acts as an intermediary between crypto exchanges and users since its inception in 2015.
The supported coins include:
Ripple
Bitcoin
Ethereum
Litecoin
Dash and 150+ cryptocurrencies
Read ReviewBuy Ripple from Changelly
9. Coindirect
Coindirect is a cryptocurrency exchange launched in 2017.
It offers 2 types of accounts to its users: Business accounts help merchants integrate cryptocurrency into their business while with the Personal account, you can trade 24/7 and enjoy other services from Coindirect.
Ripple can be bought directly from its marketplace, or converted to digital currencies on its cryptocurrency conversion service. This means you can buy XRP with ZAR, EUR, NGN, GBP, AUD, and many more.
Supporting 25 countries, XRP can be bought using the most convenient local payment method; including bank transfers, PayPal, TransferWise, supported fiat deposits, direct deposits, and M-Pesa. Credit card payments are coming soon.
Read Review Buy Ripple from Coindirect
---
Ripple: Why the Rapid Rise in Value?
The Ripple coin(XRP) was not created to compete or replace the banking system like most other cryptocurrencies rather it came to complement it.
These can be seen by the adoption of Ripple by banks around the world. Money Tap operated by the Japanese SBI Holding and powered by Ripple blockchain is rapidly growing since going live.
Recently, four new banks were welcomed on board as shareholders taking the total to 29 banks.
Another reason why banks might be geared towards this network is control. Banks want 'control' which the Ripple company provides.
These high adoptions of this network by banks and financial institutions might have caused the rise in the value of the coin XRP.
Individuals can also use the Ripple network for secure peer to peer transactions.
This might not be its original intentions but online stores that accept Ripple are on the increase.
---
Banks and Financial Institutions with Ripple
Ripple has more than 200 customers that have partnered with it. Some of the companies include:
SBI Holdings
MoneyGram
American Express
Standard Chartered
HSBC Bank
Bank of England
Barclays
Royal Bank of Scotland
Credit Agricole
Royal Bank of Canada
Axis bank
Mitsubishi UFJ Financial Group
Westpac
Banco Santander
Siam Commercial Bank
First Abu Dhabi Bank(National Bank of Abu Dhabi), e.t.c.
---
Ripple vs Bitcoin
Parameters

Ripple

Bitcoin

Year created
2012
2009
Founder(s)
Chris Larsen and
Jed McCaleb
Satoshi
Nakamoto
Market
Capitalization
(6th Nov. 2019)
More than $13 billion
~$170 billion
Coin Limit
100 billion XRP
21 million BTC
Transaction Time
4 seconds
10 minutes
Mining
No
Yes
Information
Tracking
Yes
No
Wallet Fee
20 XRP
Free
Number of tps
(Transactions
per Second)

More than 1000 tps
7 tps
Decentralized
Unclear
Yes
Ripple and Bitcoin differ in many ways.
Firstly, Bitcoin, being the first cryptocurrency ever, was created in 2009 by the unknown Satoshi Nakamoto. Ripple was created later in 2012 by known crypto enthusiasts: Chris Larsen and Jed McCaleb.
Next is the transaction confirmation speed: XRP transactions are confirmed in 4 seconds;496 seconds faster than BTC which takes 10 minutes(i.e 600secs).
Bitcoin wallets are free; you can have as many Bitcoin wallets as you want for free. But Ripple wallets cost a one-time payment of 20 XRP to secure. If you want more Ripple wallets, you will have to pay 20 XRP for each of them.
Also, Ripple cannot be mined and it has a total of 100 billion XRP while Bitcoin has total mineable coins of 21 million.
Bitcoin's market capitalization (as seen on coinmarketcap.com on 6th November 2019) is ~$170 billion and that of Ripple is more than $13 billion.
Users must pay 0.000011BTC transaction fees to send a Bitcoin transaction and the reward belongs only to the miner. But for XRP, it is a different case.
The minimum transaction fee in the Ripple network is 0.00001XRP. This transaction fee is burnt during a transaction.
It serves to protect the XRP Ledger from being disrupted by spam and denial of service attack. Also, it adds value to the XRP coins since a portion of it is burnt making it more scarce and thus more valuable.
Note that the transaction fee may vary depending on the network load.
But do they literally set the coin on fire to burn? Nah….not at all.
Coin burning is a process of intentionally eliminating coins by rendering it unusable. This is done by sending a portion of the coins to an 'eater address' (often referred to as a Black Hole since the private key to that address cannot be obtained by anyone).
In that way, coins that enter the address can neither be recovered nor used ever again. These coins are effectively taken out of circulation, publicly recorded, and verified on the blockchain.
Companies burn coins in order to increase the value of the coin(following the law of demand and supply), protect against spam, and as a sign of long term commitment.
Finally, the Bitcoin blockchain can handle 7 transactions per second while the Ripple network can handle more than 1,000 transactions per second.
---
Frequently Asked Questions
Can Ripple be Mined?
The answer is 'No'. Ripple is not mineable.
The founders created 100 billion Ripples (XRP) at the launch of the network. They kept 20 billion XRP for themselves and released the rest to the Ripple company.
Is Ripple Centralized?
There've been lots of arguments about this but XRP has increased surprisingly amidst the criticism.
Most Bitcoin enthusiasts argue that it is not a cryptocurrency because of its centralized nature. This is unlike other cryptocurrencies that are decentralized.
But just like Bitcoin, once Ripple's protocol is published, Ripple Labs (creator of Ripple network) has no control over it. The validators run the code themselves.
This is pretty similar to Bitcoin's core development team maintaining the Bitcoin protocol without any real control over the nodes that run it.
But while Ripple Labs does not control the protocol, it has a lot of influence since it is the organization maintaining it.  Ripple Labs is sort of a central bank for RippleNet.
On a personal note, I think the fact that one key company undoubtedly has the most influence on the entire Ripple community is a cause for concern.
Ripple Labs, in this case, has a great upper hand which still raises the question of centralization.
Again, while Bitcoin is free for all and control-resistant, Ripple is committed to monitoring and reporting any Anti-Money Laundering flags across the network, as well as reporting suspicious activity to relevant authorities.
In the end, there's no clear answer to whether Ripple is centralized or not.
Is It Advisable to Invest in Ripple?
Investment in any currency or anything at all should be done with caution.
That the value rose up 1000% between December of 2017 and January 2018 does not mean that it will continue to rise.
Again, since no one really knows if Ripple will be adopted by banks(especially now that Facebook's Libra is planned to come out), this question remains unanswered for now.
If you want to invest in Ripple, I suggest you invest the money you can afford to lose.
Don't get me wrong; I did not say "money you expect to lose" but "money you can afford to lose"!
This is because the value can go either way; you can get rich from it or you can lose your funds.
Keep in mind also that you will have to sacrifice 20XRP to secure the wallet.
---
Conclusion
That is all about Ripple; cryptocurrency, network, company.
It's been an informative and detailed one!
So, having drawn the curtain on today's post, I hope you had a pleasant reading experience?
About the exchanges, do you know of any reputable one that I left out?
And for the wallets, will it be hardware or you will still work with the online wallets for the time being?
In your opinion, will you say Ripple is centralized or decentralized?
Do check through your notes for any question or something you need me to throw more light on.
Waiting to hear from you in the comment section.
And of course, the share buttons are just down there(just click…); someone needs to see this.