This is the most detailed Polygon review you'll ever find on the internet!
Ethereum, the second most popular blockchain, suffers from high transaction fees and congestion.
As a result, Polygon, a layer 2 scaling solution, emerged as a game-changer for the Ethereum network.
Since early 2021, the price of MATIC, its native coin, has noticeably risen in price, piquing the interest of many crypto enthusiasts.
If Polygon (MATIC) has been on your radar, this post will provide everything you need to know about it.
---
Post Summary
Enjoy your reading!
---
1. Polygon – An Overview
Polygon is a blockchain network founded in 2017 by Jaynti Kanani and three other skilled software engineers.
It was originally known as the Matic network until Feb 9, 2021, when it was renamed Polygon after broadening its use cases.
Polygon is an interoperable and all-encompassing Ethereum layer-2 scaling solution.
It bills itself as the "Ethereum's Internet of Blockchain", promising to speed up and lower the cost of Ethereum transactions.
Furthermore, it is an EVM-compatible network, allowing DApps based on Ethereum to be hosted on its network for the best possible experience.
This is the overview of Polygon, we'll go through its architecture in the next section.
---
2. Polygon Architecture
Polygon offers 4 main abstract and composable layers of scaling architecture.
Impressively, they are designed to allow developers to randomly select the best scaling solution for their application.
I will go over them one after the other below.
–

Ethereum Layer
This layer is implemented as a set of Ethereum smart contracts, in charge of functions like:
Transaction finality
Staking
Ethereum-polygon chain interactions
– Security Layer
This layer is a set of validators that can periodically check the validity of any Polygon chain for a fee.
It is responsible for "Validator Management" and "Polygon chains validation".
–

Polygon networks layer
These are the set of stand-alone Polygon blockchains where each is fully in charge of its consensus mechanism, transaction validation, etc.
–

Execution Layer
This layer is responsible for interpreting and executing smart contracts on the Polygon blockchains.
Polygon is compatible with EVM and EWASM smart contracts.
Basically, these architectural layers provide an overview of how blockchain-based products can leverage Polygon's network.
Undoubtedly, various blockchains have different use cases and will seek scaling methods that best suit their demands.
A developer building a blockchain payment network, for example, would likely pick the "Polygon network layer" because of the sovereignty it provides.
More so, these layers are interoperable, allowing developers to easily migrate to a different layer if their use case requires it.
Additionally, the first 2 layers mentioned here are not mandatory while the other two are.
It basically means that stand-alone blockchains do not necessarily need the 'Ethereum and Security layers" to perform optimally. More on this later.
We will dive deep into Polygon's Technology below.
---
3. Technology Behind Polygon
Polygon offers a framework and a protocol for developers to create 2 types of Ethereum-compatible blockchains, which are:
Secured Chains
These are layer 2 scaling blockchains that will rely on the security provided by Ethereum (via fraud proofs or validity proofs) or a pool of Polygon's validators.
Secured chains implement the following set of technologies
zk Rollups
Optimistic Rollups
Validum Chains
Matic Plasma
As of August 2021, Matic Plasma is the only "secured chain" that has gone live on Polygon.
Matic plasma is a child chain to the Ethereum blockchain.
It offloads transactions from the Ethereum blockchain into its child chains to ease transactions while relying on Ethereum's security.
Stand-alone chains
These are basically sidechain blockchains.
As earlier mentioned, Stand-alone blockchains do not need the 'Ethereum and Security layers".
This is because they have their own consensus mechanisms and are EVM compatible.
However, they can still leverage the Ethereum network if need be.
Polygon's stand-alone chains implement the following technologies:
Matic POS
Sidechains
Enterprise chains
Likewise, Matic POS is the only "Stand-alone chain" that has gone live on the polygon network, as of August 2021.
It is a proof-of-stake consensus mechanism used by Polygon blockchain to achieve a sidechain scaling solution.
Impressively, MATIC POS is capable of processing 7,000 tps.
You can click here to learn more about Polygon.
The next section has us looking into the native coin of the Polygon network.
Let's dive in!
---
4. MATIC Token – A Detailed Look
MATIC is the ERC-20 token that is native to the Polygon network.
It has 2 main use-cases:
Gas fee functionality – it is used to pay for transactions that happen on the polygon network
Staking : it is staked for transaction validations, protocol's governance and reward earnings
MATIC has a total supply of 10 billion coins.
3.8% of this supply was sold at an initial private sale in 2017.
While in April 2019, the team raised $5 million in ICO by selling an additional 19% of MATIC's total supply on Binance Launchpad.
The remaining MATIC tokens are distributed as follows:
Team tokens: 16% of the total suppy
Advisors tokens: 4% of the total supply.
Network Operations tokens: 12% of the total supply.
Foundation tokens: 21.86% of the total supply.
Ecosystem tokens: 23.33% of the total supply
MATIC tokens are released monthly based on the release schedule and will be fully distributed by December 2022.
However, 6.45B MATICs are already in circulation as of August 10, 2021.
Also, MATIC is currently ranked as the 18th largest cryptocurrency and has a market cap of $8,830,286,017.
Are you already thinking of buying MATIC tokens?
I will be giving you a list of top exchanges where you can buy/sell MATIC tokens.
Scroll down
---
5. Top Exchanges To Buy/Sell And Trade MATIC
More than 10 crypto exchanges support the Buy/sell of the MATIC token.
Here, I will walk you through the 6 exchanges that are reputable and allow you to buy and sell MATIC with ease.
1. Binance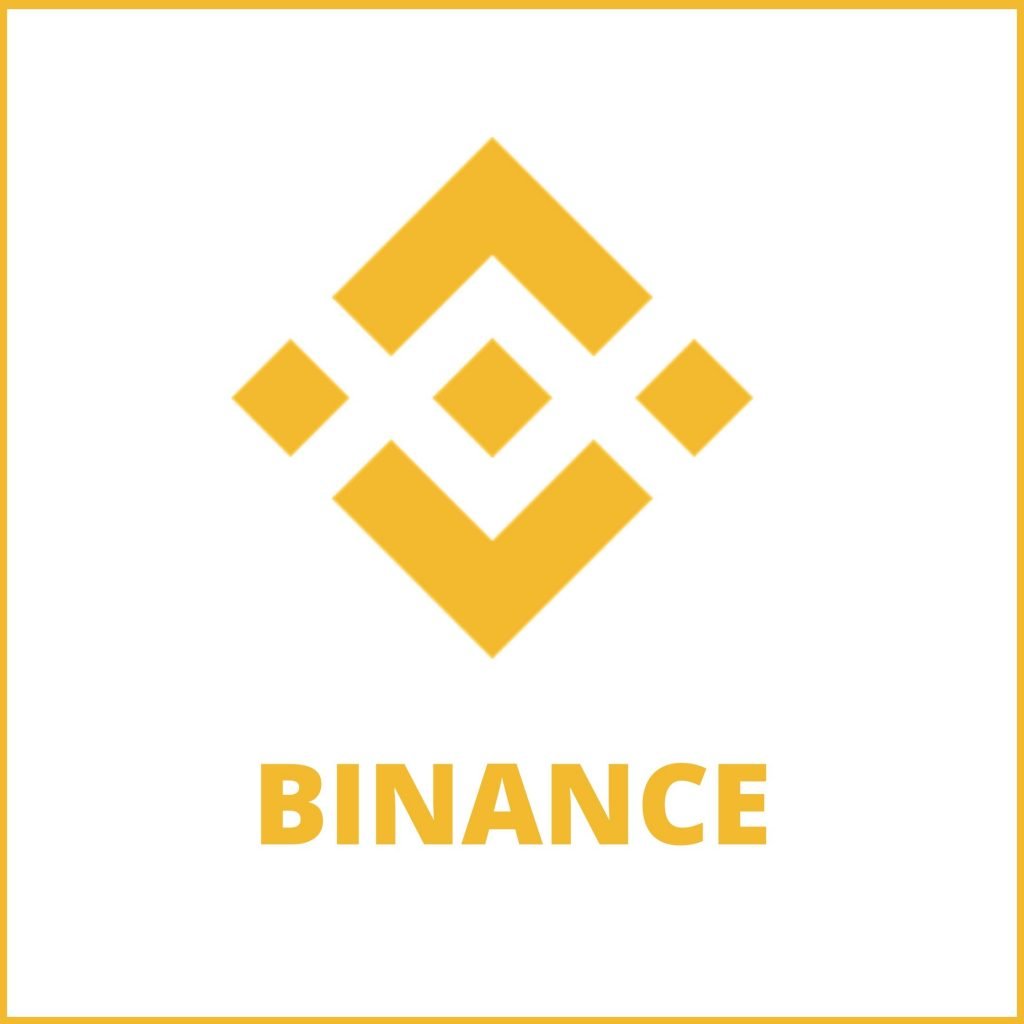 Binance is a popular Cryptocurrency Exchange, founded in 2017 by Changpeng Zhao.
It supports the trading pair of about 500 cryptocurrencies and all the top 100 cryptocurrencies on coinmarketcap.
Also, Binance has recently launched an NFT Marketplace.
The following are the MATIC trading pairs on Binance:
MATIC/USDT
MATIC/BUSD
MATIC/BNB
MATIC/BTC
MATICUSDT (futures trading)
You can also buy MATIC with 7 fiat currencies using Credit/Debit cards via the "Buy crypto" menu.
Inversely, you can trade MATIC for these fiats using the "Trade" interface.
2. Coinbase
Coinbase is one of the oldest and most well-known cryptocurrency exchanges.
It is a fully registered and regulated company founded by Brian Armstrong and Fred Ehrsam in 2012.
Coinbase provides both brokerage and crypto trading services.
It has over 30 million customers and has transacted over $150 billion in cryptocurrency.
MATIC trading pairs on Coinbase include:
MATIC/BTC
MATIC/USD
MATIC/EUR
MATIC/GBP
Note: Coinbase does not support Nigeria.
3. Huobi
Huobi launched in China but has expanded globally after the clampdown of crypto exchanges in China.
The exchange was founded by Leon Li in 2013.
Huobi has emerged as one of the biggest players in the crypto exchange industry.
It offers different trading features and over 500 trading pairs are supported.
These are the MATIC pairs on Huobi:
MATIC/BTC
MATIC/ETH
MATIC/USDT
4. OKEx
OKEx was founded in 2014 by Star Xu. It has its headquarters in Malta.
The exchange is one of the top exchanges with high liquidity in the crypto space.
It offers varieties of trading features, including a P2P marketplace.
OKEx allows you to trade MATIC against USDT.
5. Gate.io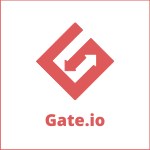 Gate.io is a trading platform that is operated by Gate Tech. Inc. and was launched in 2013.
The exchange provides its users with the opportunity of trading both Spot and Futures in one place.
It supports up to 500 coins including BTC, DAI, ETH, etc.
On this platform, you can trade:
6. Kucoin
Kucoin is a Singapore-based crypto exchange that officially launched in 2017.
It has a superb user interface and offers both a simple and complex trading platform.
Kucoin supports a wide range of cryptocurrencies as well as services that allow users to earn free crypto rewards.
The MATIC token has the following pairs on Kucoin:
MATIC/BTC
MATIC/USDT (with up to 10x leverage for Futures trading)
Other exchanges where you can but the MATIC token can be found here.
Below, we'll take a quick look at the wallets that can be used to store the MATIC tokens.
---
6. Wallets To Store MATIC
These top 5 Ethereum compatible wallets can be used to store, send, and receive the MATIC token.
1. MetaMask
MetaMask is an Ethereum-based cryptocurrency wallet (just like MEW).
It's a browser extension that connects users to the Ethereum blockchain directly.
It offers an exchange platform and also allows users to build and run DApps.
2. Coinbase Wallet
This wallet was created by Coinbase, one of the biggest and oldest crypto exchanges in the world.
It is a multi-crypto wallet that allows you to store more than 500 cryptocurrencies including NFTs.
Coinbase wallet is non-custodial and it allows you to buy trade your assets directly on the Coinbase exchange.
More so, it can be downloaded via Goggle Play, App Store, and Chrome Extension.
3. Ledger
Cryptocurrency storage is best done using hardware wallets like Ledger.
Getting your hands on them, though, costs a pretty penny (about $59).
This is probably because it has a strong security feature that makes it nearly impenetrable to hackers.
Ledger was founded in 2014 by a French company, but it has become more popular than its antecedents.
It has two products – Ledger Nano S and Ledger Nano X.
4. Trust Wallet
Trust wallet is a non-custodial hot wallet that is available for download in Google Play and Appstore.
It is a multi-crypto wallet with an in-built DEX and a Web 3 browser that allows users to interact with Dapps on the Ethereum blockchain.
Furthermore, this wallet was created with an easy-to-navigate UI. It allows for staking, and it is open-source too.
5. Exodus
Exodus is a non-custodial multi-crypto wallet with amazing features.
It has the most intuitive and friendly UI when compared to other crypto wallets.
Exodus has an in-built exchange, keeps track of all your crypto assets, but most wonderfully, it allows users to earn rewards for storing their cryptos.
You can also store MATIC in an exchange's wallet.
Exchange wallets are custodial wallets offered by a cryptocurrency exchange.
However, because exchange wallets are more vulnerable to hacking, you should store less of your MATICs with them.
Right now, you might be debating whether MATIC is a good addition to your cryptocurrency holdings.
So, maybe after reading the next section, you'll make the appropriate decision.
---
7. What Is The Potential Of Polygon (MATIC)?
Polygon's expansion of its use case is but an extension of its potential.
And it has indeed begotten good tidings for the blockchain, giving its recent partnerships with well meaningful crypto projects.
Speaking of Polygon's partnership:
Chainlink has integrated its "VRF" service into the Polygon network, which aims to boost the blockchain's adoption by leveraging the NFT and gaming industries.
Also, as a result of Ethereum high gas fee, several Ethereum based DApps, including, Decentraland, Aavegotchi, SportX, Aave, etc have ported into Polygon.
Quickswap, Polymarket, and NFT/gaming DApps like Atari are part of the large number of applications currently hosting on Polygon.
And oh! I almost forgot. Graph announced that it will be utilizing Polygon's infrastructure for a new billing system.
You see, all these integrations reflect on the price action of the MATIC token.
This is simply because it is used for gas fees on these Dapps.
Note that MATIC gains its value from the activities happening on the Polygon network.
So, this simply means that the price of MATIC will grow according to the mass adoption of the Polygon network.
According to Coinmarketcap, MATIC's "Market Cap / TVL Ratio" records 0.9389, as of August 2021.
This indicates that MATIC is undervalued and has the potential to grow beyond its current price.
One thing that I, however, see as a roadblock to MATIC's growth is the impending Ethereum 2.0, which will assume Polygon's role on the Ethereum network.
But it might not get too gloomy, since, Polygon provides room for interoperability, which is something the Ethereum network lacks.
Nonetheless, I believe that Polygon has the solution that might take the MATIC token to the moon.
Tag along!!
---
How Does Polkadot, Cosmos And Polygon Compare?
Polkadot and Cosmos are two blockchain initiatives that aim to achieve something close to what the Polygon network is designed for.
I will go ahead and compare the three blockchains below:
Polkadot is an open-source project that the Web3 Foundation formally launched in May 2020.
It's a sharded blockchain network made up of parachains, which link to a parent chain called the Relay chain.
On the other hand, Cosmos aka the "Internet of Blockchains" was founded in 2014 by Jae Kwon.
Basically, it is a decentralized network of independent blockchains built by Tendermint.
Well, Polkadot, Cosmos and Polygon are similar because they were designed to offer:
The Intereoperablility of blockchains
Scalablility
Allow for the creation of DApps and Blockchains
More so, the trio use a Proof-of- stake consensus mechanism
However, the Polygon network differs from these three blockchains because it is purposely created to offer scaling solutions to the Ethereum blockchain.
This is my comparison of Polygon against Polkadot and Cosmos.
You can read more about Polkadot's blockchain here.
We will be wrapping up this article in the next section. Scroll down.
---
Heads Up!!!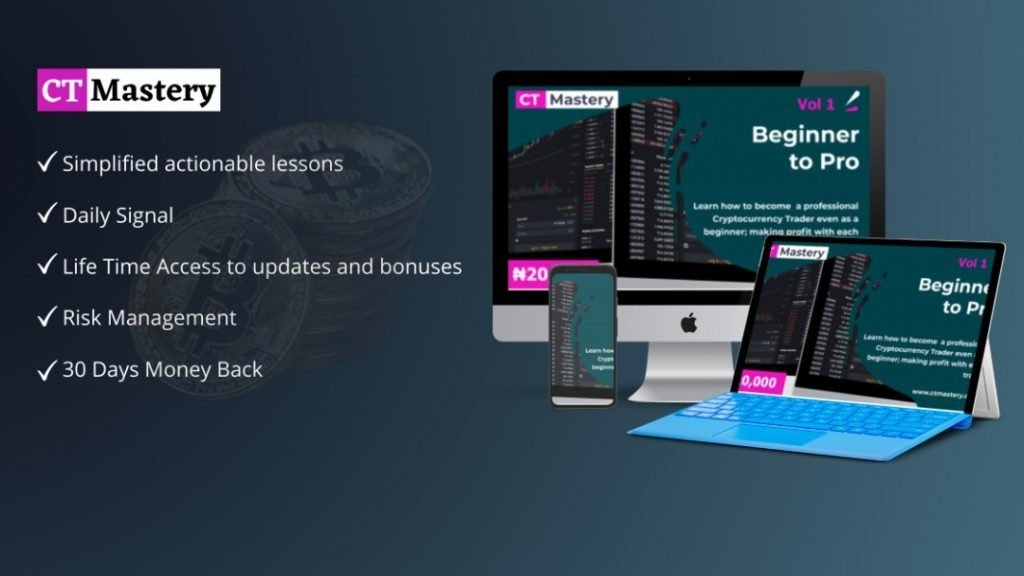 We developed a perfect course to help you master Cryptocurrency Trading.
Go to www.ctmastery.com to enrol.
You can also join our Telegram community at https://t.me/ctmastery for more information.
---
9. Conclusion
Polygon is still in its early stage, but it has a compelling use case that will propel it forward in the long term.
Even so, it had already achieved a great feat before its rebranding, hosting 80+ DApps, processing 5 million transactions, and safeguarding 55 million users' funds.
Ideally, Polygon wants to bring the core functionalities that make blockchain projects like Polkadot and Cosmos exceptional into Ethereum.
And since Ethereum is the leading blockchain for smart contracts, it only paves the way for Polygon's success.
This is where I will put an end to this article.
But before I go, I would want you to tell me:
What is your opinion about the Polygon network?
Do you think it offers the best solution to Ethereum's scaling?
Do you feel its use case will still be useful even after the launch of Ethereum 2.0?
What about the MATIC token? Have you bought some, and do you want to hodl them for the long term?
Leave your thoughts in the comment section below.
Kindly share this article if you find it interesting. Cheers!
---
Also Read: