Among the bevy of coins making waves in the crypto-verse, my review binoculars for today has rested on TRON.
TRON is an amazing cryptocurrency project created in 2017.
It is aimed at providing a completely decentralized media platform for all and sundry.
The network has its own blockchain launched in 2018 after being previously based on the Ethereum blockchain.
TRON's Token (TRX) appreciated over 3300% in value within a period of 15 days back in December 2017.
This review highlights all you need to know about this project – its tokens, how it works, its wallet, where to buy/sell it, and its potentials.
So just make yourself comfortable as I furnish you with all the info you need to know about TRON.
---
TRON Review Summary
The post of today will be discussed lucidly under the following sub-topics:
If you will want to specifically read any of the sub-topics, just click on it and its details are displayed.
Having listed the sub-topics, let's get at discussing them immediately.
---
TRON Explained – Basics and Tokens
Basics
TRON is an amazing cryptocurrency project founded in September 2017 by a Singapore based non-profit organization called the TRON Foundation.
It is headed by CEO Justin Sun and has a dedicated in-house development team that includes renowned technology experts.
The project aims at providing a completely decentralized platform for all those who are interested in media and entertainment.
If you can imagine a platform that combines both Youtube and Netflix (or any other favourite streaming service) and is decentralized, you will get the inkling of an idea of what the TRON project is all about.
In its early days, TRON was ERC20 standard tokens and used the Ethereum blockchain.
But on 25th June 2018, Tron created its genesis block on MainNet with the consensus of the Tron community.
Hence, 25th June is marked as TRON's Independence day.
TRON also aims at creating an avenue for developers to develop and monetize their apps without paying exorbitant channel fees.
Unlike Bitcoin which handles 3 – 7 transactions per second, TRON consistently handles 2000 transactions per second.
In July 2018, TRON acquired BitTorrent(BTT), a software company.
Just like Steem, Tron has 3 tokens too which will be discussed below.
Tokens
The TRON project consists of three different tokens, they are:
TRONIX
TRON Power
TRON 20 Token
Let's quickly look at them one after the other.
1. TRONIX (TRX)
TRONIX, known as TRX, is a MainNet token based on the TRON Protocol issued by TRON Foundation.
TRX is the basic unit of accounts on the Tron blockchain. The value of all other tokens derives from that of TRONIX.
It is also a natural medium currency for all TRC-based tokens.
TRC-based tokens(TRC10 and TRC20) are technical token standards natively supported by TRON blockchain.
TRC10 is supported without the TRON Virtual Machine (TVM) and is fully compatible with ERC-20 tokens. Therefore, it enables developers to port their Ethereum contracts over to TRON.
TRC‌20 is used for smart contracts on the blockchain for implementing tokens with the Tron Virtual Machine (TVM), similar to Ethereum's ERC‌20.
NB: The ERC20-based TRX issued by Ethereum has been migrated to TRON's MainNet from June 21-25, 2018, Beijing time.
At the time of the migration, ERC20-based TRX holders received the equivalent in TRON's MainNet TRX in a ratio of 1:1.
Investors that missed out during the migration period can exchange TRON MainNet tokens at exchanges that permanently support TRX migration like Binance,Gate.io, Kucoin.
TRX connects the entire TRON ecosystem, with abundant application scenarios that power transactions and applications on the chain.
The total number of TRX coins is 100 billion out of which 33,251,807,524 coins were locked.
The coins were locked in 1000 addresses of TRON's MainNet to reduce the risk of losing digital assets.
NB: The original amount of TRX locked is 34,251,807,524 but 1 billion coins were burnt when MainNet launched.
The locked coins were supposed to be released on 1st Jan. 2020 but that wasn't the case as seen in the video below.
According to the report from UºTODAY, TRON's CEO, Justin Sun said that the TRON team intends to keep their 33-bln-TRX stash intact and will not dump any of it to the market.
He said that selling this jaw-dropping amount would definitely send the TRX price to the bottom of the chart, while similarly to XRP, the price of the coin has been unable to grow, despite the numerous collaborations and tech advances made by TRON.
But unlike Ripple, TRON does not sell the coins it holds but plans to start its TRX buy-back program aimed at reducing the amount of TRX in circulation.
This will make the asset more scarce and might help push the price to the North.
2. TRON Power (TP)
This is similar to Steem Power. It is basically an untradeable/locked up TRX.
Users who own TRONIX can voluntarily lock them up to receive TRON POWER and other privileges within TRON's ecosystem which includes voting rights.
TP is considered a long-term commitment.
3. TRON 20 Token
This is similar to NEM and Waves.
It allows content creators to create and issue their own tokens.
I will now go ahead and explain how the TRON tokens are generated.
Just scroll down and read up.
---
How Are New TRX Gotten?
As mentioned earlier, the total number of TRX coins is 100 billion out of which 33.251,807,524 coins were locked and 1 billion burned.
All the coins are pre-mined but TRON uses a Proof of Stake mechanism to introduce new TRX.
This is done by the election of the Super Representatives who are voted for by TP holders.
TP provides users in the ecosystem with special rights. As long as a user is willing to stake some of their TRX coins, an equivalent amount of TP will be given.
But who are the Super Representatives(SR)?
The Super Representatives(SR) are the bookkeepers on the TRON network. They are responsible for the verification and packing of all transaction data broadcasted on the network.
Background information of the SRs are posted on the TRON network for public access, and the most convenient way to check out the list of SRs and their information is by using TRON's Blockchain explorer.
The election is held to select 27 Super Representatives who will be responsible for the regular maintenance of the TRON network.
With their participation, users not only contribute to the development of the network and the community but can also receive rewards themselves.
The rewards are shared as follows:
Super Representative Reward(Block Reward): The TRON Protocol network will generate one block every 3 seconds, with each block awarding 32 TRX to Super Representatives. A total of 336,384,000 TRX will be awarded annually to 27 Super Representatives.
Candidate Reward(Vote Reward): 127 candidates updated once every 6 hours will share 115,200 TRX. The reward will be split in accordance to the votes each candidate receives. The total reward for candidates will be 168,192,000 TRX each year.
In the TRON network, any account can apply to become a super representative candidate. This page contains the steps you take to becoming a Super Representative.
TRON has decided to let users vote for only one representative per vote as it believes that voting multiple representatives per vote would be unfair.
The full list of TRON's SRs can be viewed here.
Next in line is the sub-topic: TRON's Platform – How It Works which I explained in earnest in the next section.
Keep reading.
---
TRON's Platform – How It Works
Implementing the features of the blockchain and peer-to-peer (P2P) network technology, TRON tries to bridge the space between content creators and the consumers by removing the middleman.
This results in an overall reduction in cost for the consumer and direct receipt of funds by the content creator. Thus, offering a win-win situation.
For example, consider Netflix that offers a digital entertainment service. Here, a company controls the services in a centralized manner.
You may need to subscribe and pay Netflix to watch a particular on-demand movie.
The movie may have been produced by a group of individuals hosting it on the Netflix platform.
Now, from the fee you(subscriber) will be charged, Netflix takes a cut for hosting the movie on its platform and pays the remainder to the group that produced the movies.
Most times, the lion share is taken by the middleman(Netflix).
TRON duplicates this business model on a public blockchain network without the middleman.
Content creators are allowed to create and publish their content on the TRON platform. These content could be images, films, music, apps, etc.
The content is made available for public purchase and the global audience can pay the content creators directly(using TRX with no extra fees attached) to access the content.
Additionally, TRON offers incentives to content creators to get them to create more content using TRON's platform while also inviting more content creators to exploit the opportunities the platform provides.
Furthermore, other cryptocurrencies can leverage TRON's platform to host their own coins.
Its users would be able to easily transfer between these coins using TRX as an intermediary currency.
Having learnt how TRON's platform works, let's look at the popular dApps on the TRON network.
---
Top dApps on the TRON Network
Since the launch of MainNet, the TRON Virtual Machine, and a full suite of developer tools, engineers can easily deploy smart contracts and build new dApps.
According to the Dapp.com Q3 Dapp Market Report, TRON dApps are surpassing others in terms of daily active users and transaction volume.
TRON-based decentralized applications like WINk(formerly known as TRONbet) and TRXMarket are leading the whole TRON ecosystem.
Also, some of the Ethereum and EOS dApps are building dApps on the TRON blockchain too, such as Blockchain Cuties and HyperSnakes.
Some of the dApps include:
TronTrade
888TRON
Tron Owls, etc.
You can check out the full list of the dApps here.
---
Reputable Exchanges To Buy/Sell TRX in Nigeria
The top exchanges for buying/selling TRX in Nigeria include the following:
1. Blockvila
Formerly known as Ngexchanger, Blockvila is an exchange based in Port Harcourt, Nigeria.
It was founded in 2017 and specializes in buying, selling, and exchanging digital currencies.
The company has customers from all around the globe. The supported cryptocurrencies include:
Bitcoin (BTC)
Ethereum (ETH)
Tronix(TRX)
Ripple (XRP)
Ethereum Classic (ETC), etc
Blockvila's customer support can be reached through Whatsapp, voice call, email, and live-chat on their official website.
2. Remitano
Owned by Babylon Solutions Limited, Remitano was launched in April 2016 and supports more than 50 countries.
It started off as a P2P Bitcoin exchange but has expanded over the years to include more services and currencies.
The cryptocurrencies supported at the P2P and Wallet
Bitcoin (BTC)
Ethereum (ETH)
Litecoin (LTC)
Bitcoin Cash (BCH)
Ripple (XRP)
Currencies supported at Investment
EOS (EOS)
Binance Coin (BNB)
Stellar (XLM)
Tronix (TRX)
3. Binance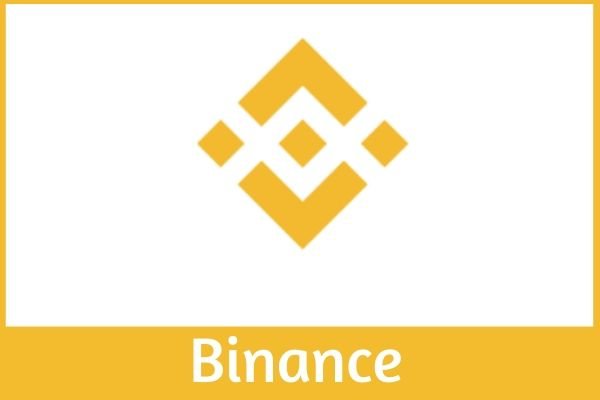 Binance, which was launched in 2017, is a trading platform for over 500 cryptocurrency pairs.
It was founded in China by a developer, Changpeng Zhao and now offers a lot of other services besides crypto trading.
It supports over 100 cryptocurrencies including the top 100 cryptocurrencies on coinmarketcap.com.
4. Coindirect
Coindirect is a cryptocurrency exchange launched in 2017.
It offers 2 types of accounts to its users:
Business accounts help merchants integrate cryptocurrency into their business while with the Personal account, you can trade 24/7 and enjoy other services from Coindirect.
TRX can be bought directly from its marketplace, or converted to digital currencies on its cryptocurrency conversion service.
Supporting 25 countries, TRX can be bought using the most convenient local payment method; including bank transfers, PayPal, TransferWise, supported fiat deposits, direct deposits, and M-Pesa.
5. Changelly
Changelly( which was once a subsidiary of the Minergate team but not anymore) was launched in 2015.
It partners with MyEtherWallet, Exodus, Binance, BRD, Edge, Coinomi, Simplex, Trezor, Ledger, Enjin, Indacoin, Huobi Wallet and other well-known players in the crypto industry.
The supported cryptocurrencies include:
Bitcoin (BTC)
Litecoin (LTC)
Dash (DASH)
Tronix(TRX) and 100+ more
6. HitBTC
HitBTC was founded by experienced system architects and technology experts in 2013.
It is run by HIT Solution Limited, a Hong Kong-based company.
The platform offers tools and features that will enable users to engage in real-time trade with high reliability.
It has more than 800 trading pairs and the supported cryptocurrencies include:
Bitcoin
Ethereum
EOS
Litecoin
Tronix, e.t.c
Payment option: Credit/ Debit Cards.
7. Bittrex
Bittrex Global is a cryptocurrency exchange based in Seattle, USA.
It was founded by Bill Shihara, Richie Lai and Rami Kawach.
Bittrex is a trading platform that offers a lot of currencies.
It also allows for standard spot trading orders to be executed with all the standard technical charting tools a trader needs.
Bittrex supports hundreds of digital currencies and has a vast array of cryptocurrency trading pairs.
It supports only crypto to crypto transactions.
The top exchanges listed above can be accessed by both users in Nigeria and other countries.
Having acquired the coins, I went ahead to list the best wallets to use to store your TRX.
Find the list below.
---
Best Tronix(TRX) Wallets
The top TRONIX wallets include:
1. Ledger
Ledger wallets are good hardware wallets for storing TRX and other cryptocurrencies.
This is because your coins are kept offline. They are produced by a French company called Ledger.
Its products include Ledger Nano S, Ledger Nano X, and Ledger Blue.
Read also:
2. Exodus
Exodus is the world's first multi-cryptocurrency desktop wallet.
It supports up to 100 cryptocurrencies including TRX.
It is very keen on security too, introducing email recovery and seed keys to make sure your digital assets are secure.
3. Coinomi
Coinomi is a mobile wallet where you can store up to 1,500 assets including TRX.
You can as well exchange these cryptos for one another directly from the app.
It is available on Windows, macOS, and Linux.
Read further: Coinomi wallet – One-Stop App for Storing All Cryptos
4. Atomic
Atomic Wallet provides a powerful, in-demand service.
It allows users to reduce the effort spent on managing crypto assets​ and makes it transparent and reliable.
The wallet is also available for all major operating systems.
5. TRON Mobile
It is a preferred choice for many users because of its multifunctional features.
It has a practical user interface together with a built-in cold-wallet that enables users to store and secure their TRX coins.
TRON mobile wallet is a mobile device with full encryption by a password and a recovery seed(enables users to recover their password).
6. TronScan
TronScan is an online wallet that provides easy and quick storage for TRX coins.
It has a user-friendly interface with a straightforward sign-up process.
With it, you will be able to save a copy of your private key automatically.
Also, the data regarding transactions, account balances, and others are displayed on the screen and easily accessible.
Users that would like to freeze their TRX coins can do so instantly and hassle-free.
Now that you know the best wallets for TRX, I will be looking at the coin's potentials next.
Find out all about that below.
---
What Does The Future Hold for TRON?
Since its launch in 2017, TRON has achieved a lot in its 2+ years of existence.
Some of its achievements include:
the launching of its MainNet on 25th June 2018
selection of Super Representatives
acquiring BitTorrent (July 24th, 2018)
official launching of the TRON virtual machine(TVM) on August 30th, 2018
attracting a large number of dApps to its platform
held the niTROn global summit on 17th Jan. 2019
its partnership with Samsung on 23rd Jan. 2020
TRX ranks number 12 on coinmarketcap.com with a market cap value of 1,281 987,760 USD and a price of 0.019225 USD.
**Figures as seen on CMC on 29th Jan. 2020
The niTROn Summit for 2020 will hold from Feb. 29th – 1st March 2020.
My take:
Being ranked among the first 15 cryptocurrencies on the chart is a sign of growth and great potential for TRON.
But then, bear in mind that cryptocurrency investments are volatile.
I will always advise that you do not invest more than you can afford to lose.
Let's meet up in the next section to air our views.
---
Conclusion
This is the last section of today's post; where we get to talk.
Having read through all the discussions on the subject matter, I believe you have a lot to say and perhaps, some questions to ask too.
Now, tell me:
Do you think TRX will ever 'flip' over ETH as predicted by some crypto enthusiasts?
Have you used any of TRON's dApp and what was your experience?
Or you've had some experience purchasing TRX from any of the exchanges that you want to share?
I want to hear all about them in the comment section below. You can ask your questions there too.
And help others learn about TRON by sharing this post.
The share buttons are right below.