Today's post is focused solely on Bitcoin Cash(BCH) and how is it different from Bitcoin(BTC).
Bitcoin Cash(BCH) is basically an upgraded form of Bitcoin gotten from a hard fork that took place on the 1st of August 2017.
It seeks to consolidate on Bitcoin's original promise of serving as a "decentralized peer to peer electronic cash".
BCH further offers improvements in the form of low fees and faster, more reliable transactions.
So by the time you finish reading this post, you would have understood(explicitly) what Bitcoin Cash is, how it came about, and where to safely store and buy/sell it.
I promise it will be very informative and concise; I only ask that you read through every single word.
Okay, enough talking…let's get going at once!
---
Post Summary
This informative but concise post will be discussed under the following subheadings:
The details of the above-listed subheadings are embedded within them; you only need to click on any of them to access it.
Enjoy!
---
Bitcoin Cash Plainly Explained
Bitcoin Cash is a peer-to-peer electronic cash. It is fully decentralized and thus, requires no third party to operate.
It was created in August 2017 as a hard fork of Bitcoin by miners and developers who were concerned about the future and scalability of Bitcoin.
Designed to provide faster transaction speeds and lower fees, Bitcoin Cash had grown into one of the five largest cryptocurrencies by market cap as of the time of this writing.
With Bitcoin Cash, the block sizes got bigger; it was 8MB but was later increased to 32MB. This helped to improve the system's ability to handle transactions.
The major features of Bitcoin Cash include:
Speedy transactions: Transactions are completed within seconds.
Reliable transactions: Bitcoin Cash's transactions are reliable due to the fact that its blockchain is not congested and scalable to handle contingencies such as a rise in its future user base.
Low transaction fees: Its transaction fees are low thus providing users from all works of life the opportunity to send money across the globe at almost no charge at all.
User-friendly: It can be used by all no matter your level of experience using virtual currencies.
Stability: Bitcoin Cash is stable and is accepted globally as a valid store of value.
Security: Bitcoin Cash is secure because it is running on a forked version of the Bitcoin blockchain which functions the same way as the original Bitcoin blockchain.
But what led to the disagreement in the Bitcoin community which brought about the hard forking of Bitcoin cash?
Find that out below.
---
The Story Behind Bitcoin Cash(BCH)
Bitcoin is an open-source software project, so anyone can review and make changes to the code. However, changes can only be implemented if everyone holding a bitcoin node (which could be every bitcoin holder) agrees to. Reaching agreement is called reaching consensus but it never happens.
Debate on the best code changes and implementations are always happening and is the key to a healthy and decentralized ecosystem.
As the years went by, Bitcoin grew into a worldwide phenomenon. And as Bitcoin grew in popularity, it became apparent that the Bitcoin community will need to solve the issue of scaling.
The problem started as more people were using the network. The limited size of the 1MB blocks within the blockchain was becoming full.
This led to less reliable and delayed transactions and much higher transaction fees; which reduces the ease of use of the entire system.
This issue led to the disagreement within the Bitcoin community who were conflicted as to the best way to solve this scaling issue.
A group felt the need to maintain 1MB block sizes and this group consisted mainly of developers from the Blockstream Company. They support the use of Bitcoin as a store of value.
But the other side wanted to increase the block size, allowing for more transactions per block. They favour the use of its currency as a medium of exchange for commerce.
This led to a split (known as a hard fork) on the Bitcoin blockchain that took place on August 1, 2017. This occurred at block 478,559 and the new chain had 8MB blocks. It was called Bitcoin Cash.
After the split, all those holding BTC received the equivalent in BCH in the ratio of 1:1. For example, assuming you had 2 BTC before the fork. After the fork, you will have:2 BTC and 2 BCH.
That was how Bitcoin Cash came to be and has remained among the top 10 cryptocurrencies.
Next, I will be discussing how it is mined and every other thing concerning its mining.
Keep reading.
---
Bitcoin Cash Mining
The process of mining Bitcoin Cash is very similar to that of Bitcoin mining, but there are a couple of key differences.
The block size limit of Bitcoin Cash is 8MB and of course, it will require more computing power and, by extension, more investment in order to be mined.
So, to incentivize miners, the BCH network has to keep the mining difficulty significantly lower than that of Bitcoin, and this brought about EDA.
Initially, both BTC and BCH used the same DAA(Difficulty Adjustment Algorithm); adjusting the mining difficulty parameter every 2016 blocks. This also helped to keep the block generation time equal to 10 minutes.
But from the 1st of August 2017, Bitcoin Cash also used (in addition to the DAA) an Emergency Difficulty Adjustment (EDA) algorithm.
EDA was used alongside the original DAA and was designed to decrease the mining difficulty of Bitcoin Cash by 20% if the time difference between 6 successive blocks was greater than 12 hours.
These EDA adjustments caused instabilities in mining difficulty of the Bitcoin Cash system, causing Bitcoin Cash to be thousands of blocks ahead of Bitcoin.
Now, to address the problem with stability, a change was implemented in the Bitcoin Cash DAA and the EDA was canceled. This change took effect on 13 November 2017.
Since after the change, the Bitcoin Cash DAA adjusts the mining difficulty after each block. To calculate the difficulty for a new block, the Bitcoin Cash DAA uses a moving window of the last 144 blocks.
The hardware for mining BCH is mainly ASIC(Application Specific Integrated Circuit) and examples include Antminer S7 and S9, DragonMint 16T, etc.
BCH mining can be done on a personal level, by joining mining pools e.g Antpool, or signing up a mining contract with any of the reputable cloud mining companies.
You can read more about difficulty adjustment in our review of BitcoinGold
And that's all about Bitcoin cash mining…Moving on to talk about the very best wallets to store your coins.
Just stay put; the best parts are yet to come.
---
Best Bitcoin Cash Wallets
[wp-compear id="10260″]
In this part, I will be providing you with the names of the top wallets to store your coins safely. The list includes:
Ledger: The Ledger wallets are the most popular multicurrency hardware wallets. Ledger wallets are aimed at enhancing the safety of all types of cryptos through a unique, tested and proven technology.
Trezor: Trezor is another hardware wallet that can be used to store Bitcoin Cash. It is compatible with some hot wallets such as Electrum and Mycelium.
KeepKey: This a beautifully designed hardware wallet. It currently supports up to 100 cryptocurrencies including BCH.
Coinomi: With this mobile wallet, you can store up to 1,500 assets including BCH as well as exchange these cryptos for one another directly from the app. It is available on Windows, macOS, and Linux.
Atomic Wallet: This provides a powerful, in-demand service. It allows users to reduce the effort spent on managing crypto assets​ and makes it transparent and reliable. The wallet is available for all major Operating Systems.
Exodus: Exodus is a desktop wallet for storing 100+ cryptocurrencies including Bitcoin Cash.
Jaxx: With this mobile wallet, you can store up to 80+ cryptocurrencies including BCH. It also allows you to purchase BCH directly from this wallet. It is available for Android, iOS, Mac OS X, Windows, Linux, and Google Chrome extension.
Luno: Luno is a broker/ trading platform that was founded in 2013. It provides wallets for its 3 supported cryptocurrencies: Bitcoin, Bitcoin Cash, and Ethereum.
Other wallets that can be used include Edge, Binance, Coinbase, etc.
One of the ways of acquiring these coins to be stored in the wallets listed above is by purchasing them from exchanges.
But which exchanges offer this service??
Worry not your pretty head! I listed the top ones (both indigenous and others) just below.
Scroll down and read up.
---
Top Exchanges to Buy/Sell Bitcoin Cash
Having found a secure wallet to store your Bitcoin Cash, you can then proceed to buy them.
Some exchanges allow purchases with fiat money while others only support credit cards.
The best exchanges to buy Bitcoin Cash at the best price are:
Luno
Blockvila
Remitano
Binance
Coindirect
CEX.IO
1. Luno
Luno started in 2013 in Singapore and has since expanded its services to several other countries.
It is a broker/trading platform type of exchange and it had the brand name changed in 2011 from Bitx to Luno.
Luno currently supports only 3 cryptocurrencies:
Bitcoin
Ethereum
Bitcoin Cash(which was recently added on July 2019)
2. Blockvila
Blockvila is broker exchange and was formerly known as 'Ngexchanger'.
Founded in 2017, it has proven itself to be one of the best indigenous cryptocurrency exchanges.
This can be attributed to its excellent customer support system, user-friendly interface, and instant funding when buying Bitcoin Cash.
You can buy any cryptocurrency on Blockvila; even though it is not listed, the support team will source it out for you.
3. Remitano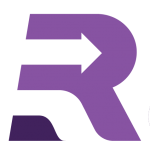 Remitano is the number 1 Bitcoin exchange in Nigeria in terms of trade volume.
It operates a P2P system where it brings buyers and sellers together to trade and moderates the trade through the Escrow system.
Asides from Bitcoin Cash, you can also buy Bitcoin(BTC), Ethereum(ETH), Tether (USDT), Litecoin(LTC), and Ripple(XRP) from Remitano.
4. Binance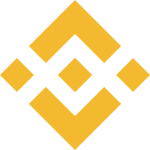 Binance (coined from Binary + Finance) is a household name in the cryptocurrency world.
It was founded in China and was launched by developer Changpeng Zhao.
The trading platform has since moved its headquarters to Tokyo because of regulations concerning cryptos made by the Chinese government.
Binance is a leading cryptocurrency exchange that currently supports Bitcoin Cash and over 100 altcoins.
5. Coindirect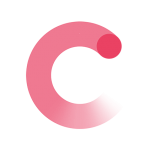 Coindirect is a cryptocurrency exchange that was launched in 2017.
It offers 2 types of accounts to its users:
Coindirect is available in 25 countries.
6. CEX.IO
CEX.IO was launched in 2013 as a Bitcoin exchange that also offered cloud mining services.
In 2015, it stopped its mining activities and focused mainly on the Bitcoin sector.
Over the years, CEX.IO included Bitcoin Cash to the exchange considering the growing interest towards it.
You can make payments through bank transfer and by using credit/debit cards.
Other exchanges that can be used include Changelly, Bittrex, etc.
I will now go-ahead to look at the ways that Bitcoin Cash and Bitcoin differ from each other.
Stay with me.
Read also: 10 Top Exchanges to Buy Cryptocurrencies
---
Comparison: Bitcoin Cash vs Bitcoin
Bitcoin Cash and Bitcoin are related in some ways like the total number of coins(21 million), mining algorithms, block time, and the hardware used for mining.
But that's about where the similarity stopped as both currencies differ in the following ways:
Market capitalization value, price, and ranking
Bitcoin, the first and king of all cryptos has maintained its throne at the number 1 position with a market cap value of ~$137 billion. Bitcoin Cash sits pretty at the number 5 position with its total market cap at ~$4.1 billion.
The price for 1 BCH coin is $220.96(approx. N80,000.00) while BTC goes for $7,562.37(more than N2.7 million) per coin.
*All figures above were as seen on coinmarketcap.com on 28th Nov. 2019.
Bitcoin came to be on the 3rd of January 2009 by a founder known by the pseudonym, Satoshi Nakamoto. Bitcoin Cash forked off the Bitcoin blockchain on the 1st of August 2017 and is mainly backed by Roger Ver.
Bitcoin Cash has bigger blocks than Bitcoin (1MB). BCH blocks were capped at 8MB but later increased to 32MB after the coin underwent an update.
Find the differences in a tabulated form below:
Parameters

Bitcoin Cash

Bitcoin

Date created

1st August 2017

3rd January 2009

Total supply

21 million

21 million

Mining
algorithm

Proof of Work




(SHA 256)

Proof of Work




(SHA 256)

Mining
hardware

ASIC

ASIC

Block confirmation
time

10 mins

10 mins

Market capitalization
value
(28th Nov. 2019)

~$4.1 billion

~$136.7 billion

Replay protection
Yes

–
---
Conclusion
With the above table on the differences between BCH and BTC, I put down the drapes on today's post.
I hope that by now, you have fully understood what Bitcoin Cash is and how it differs from Bitcoin.
I have just a few thoughts that I will need you to react to:
Do you think there's going to be a time in the nearest future when BCH will flip over BTC?
With the success recorded since its fork, do you feel Bitcoin Gold is for keeps?
Do you have any questions? Comments?
Just relate them to me in the comment section below; I will be checking back for them.
And one last thing: do ensure you share this post via the social media buttons right below.