This post is the most complete Remitano review online. I wrote it from years of experience in using Remitano.
Remitano started as a bitcoin Peer-to-Peer marketplace where buyers and sellers can trade directly with each other through a safe system called an escrow.
Remitano has now grown to include other services and the trade of more cryptocurrencies. It is the exchange with the largest bitcoin trade volume in Nigeria.
In this review, I will walk you through the platform, its services, and how to trade safely on Remitano.
I have also included a demonstration video which you will find very interesting because it comes with trading tips.
If you are ready, let's dive in.
---
Remitano Review Overview
I have laid out this review in a simple, concise, and easy-to-understand format that even a 10-year old can follow along.
I will be discussing Remitano under the following sub-headings.
You can click on any of the subheadings above to take you directly to that section.
---
1. Company Overview
Remitano is owned by Babylon Solutions Limited which was incorporated in Seychelles.
It was launched in April of 2016 as a P2P bitcoin exchange but later expanded to include more currencies and other services which I will explain later in the post.
Remitano categorizes traders based on the bank they use and their country. This is to ensure the swiftness of transactions between traders.
This and the 24/7 customer support via live chat makes Remitano stand out amongst other P2P exchange.
Nigeria represents Remitano's largest market, boasting a daily trade volume of approximately $600,000.
Consequently, "Remitano Nigeria" ranks as the second most frequently searched query on Google related to Remitano.
Also read: 10 Best Bitcoin Exchanges In Nigeria
Moreover, it launched its native token – RENEC in the middle of 2021 to improve users' experience.
Learn more about the RENEC token here – RENEC Review | How To Get The Remitano Network Coin
Continue below!
---
How To Buy And Sell Bitcoin On Remitano
---
2. Remitano Features
Games
API
Live chat
Multiple currencies
Blog
Mobile app
Referral
Region specific interface
Wallet
Forum
Affiliate program
Etc.
Let's look at Remitano services.
---
3. Remitano Services
Remitano offers the following services:
Buy & Sell Crypto
Swap
Liquidity
Gift Card
Lending
Gamehub
Buy & Sell
This is the P2P exchange, where users trade the supported currencies with their local currencies, and directly with each other.
You'll find it at the top menu on the homepage.
Also, you'll find a list of buyers and sellers on the homepage that you can choose from.
Swap
With this feature, users can instantly swap one cryptocurrency for another.
For example, you can swap BTC for USDT.
You'll find Swap at the top menu on the homepage.
Liquidity
Here, users earn passive income when they add liquidity to the available pools.
This income is generated from the fee earned by Remitano on Swap transactions arising from the pools.
You can check here for the available pools and how much you stand to gain.
These are the services Remitano offers, now let's look at the payment method and supported cryptos.
Gift Card
Remitano now offers the option to trade Gift Cards
Users can exchange Bitcoin and various other cryptocurrencies for more than 100 types of gift cards, such as Walmart Gift Cards, Adidas Gift Cards, iTunes Gift Cards, and more.
Also Read: 8 Top Sites To Buy And Sell Discounted Amazon Gift Card In The US And Nigeria
Lending
Remitano now supports the lending and borrowing. You can lend or borrow cryptocurrencies BTC, USDT, USDC and ETH or fiats NGN, VND and ZAR.
Gamehub
This is Remitano's play and earn section. Users play crypto related games to win prize rewards in crypto. If you are looking to earn free money in crypto, this might be a great option.
Read on!
---
4. Supported Currencies and Payment methods
Currencies
Remitano provides wallets for the following coins:
Local currencies
Remitano Network Coin (RENEC)
Bitcoin (BTC)
Ethereum (ETH)
Litecoin (LTC)
Bitcoin Cash (BCH)
Ripple (XRP)
Tether (USDT)
Binance Coin (BNB)
Solana (SOL)
However, the Swap feature supports more coins including:
TRON
EOS
Cardano (ADA)
Stellar (XLM)
Tezos (XTZ)
ChainLink (LINK)
Monero (XRM)
Ethereum Classic (ETC)
NEO
Polkadot (DOT)
Dogecoin (DOGE)
Uniswap (UNI)
Avalanche (AVAX)
Terra (LUNA)
Then on Remitano Liquidity, some of the available pools are:
ADA/USDT
AVAX/USDT
BCH/USDT
BNB/USDT
BTC/USDT
DOGE/USDT
DOT/USDT
ETC/USDT
ETH/USDT
LINK/USDT, etc.
Payment Methods
These are fiat currencies used to purchase cryptocurrencies on the P2P exchange.
The currency used for payment solely depends on your country. Traders in Nigeria will use Naira, those in Ghana Cedis, Europe Euro, etc.
Note that Remitano does not provide wallets for Fiat currencies. Sellers receive fiat payment directly into their bank account from buyers.
That said, let's look at the supported countries.
---
5. Supported Countries
Remitano currently supports more than 58 countries:
Algeria
Argentina
Australia
Bangladesh
Belarus
Bolivia
Brazil
Brunei
Cambodia
Canada
Ivory Coast
China
Colombia
Denmark
DR Congo
European Union
Ghana
Indonesia
Israel
Portugal
India
Iran
Italy
Japan
Kenya
Mexico
Malaysia
Myanmar
Namibia
Nigeria
Netherlands
Nepal
Norway
New Zealand
Oman
Peru
Philippines
Pakistan
Poland
Qatar
Russia
Rwanda
Singapore
Spain
Sweden
Taiwan
Tanzania
Thailand
Turkey
UAE
Uganda
Ukraine
United Kingdom
United States
Vietnam
Venezuela
South Africa
South Korea
Zambia
Zimbabwe
---
6. Transaction Fees
These are fees incurable when using Remitano:
Remitano accepts fiat payments from supported countries.
In other words, users buy coins on the P2P exchange using their local currencies.
Transaction Fees
Trading
1% of the price set in the advertisement.
Note that the displayed prices already include the trading fee.
Swap fees
0.25%
(It is deducted from the estimated value when you open a SWAP order)
Invest fee
1%
It is only charged when you are on profit.
Borrowing interest rate
0.0010274%/hour
Deposit and Withdrawal Fee
Currency
Deposit Fee
Withdrawal Fee
BTC
0
0.0005
ETH
0
0.005
USDT (TRC20)
USDT (ERC20)
USDT (BEP20)
0
1
35
1
BCH
0
0.001
LTC
0.0005
0.001
XRP
0
0.25
BNB
0
0.0005
SOL
0
0.01
(These fees are not fixed. They can vary depending on the state of the blockchain networks)
Also, no fees are charged for deposit/withdrawal of fiat.
---
7. Remitano's Transaction Limits & Verification Requirements
Limits
For his first trade, a buyer can only buy a maximum of 2 BTC. The limit is removed when he completes his first trade.
However, advertisers set limits for the amount of the trade. And buyers cannot exceed the limit.
As for the minimum trading amount, it is set at 0.02 BTC.
If you want to know the minimum amount of crypto that you can withdraw or deposit, please check here.
When it comes to depositing or withdrawing fiat, the higher your verification level, the higher your limits.
Check out the verification levels below:
Verification Requirements
| | |
| --- | --- |
| Level | Requirements |
| Level 1 | Phone number |
| Level 2 | Identity Documents |
| Level 3 | Bank verification |
| Level 4 | Peer certification or Longtime Trader |
| Level 5 | Peer certification + Longtime Trader |
Keep reading.
---
8. Customer Support and User Review
Customer Support
Remitano has 24 hours customer support via live chat.
I tried it and I got the response I needed in a few minutes. Cool!
Also, users can send their queries via email to team@remitano.com.
Additionally, Remitano has a Forum where users can read crypto news and participate in group discussions.
Plus, users can stay updated via the following channels:
https://www.facebook.com/remitano
https://twitter.com/remitano
https://www.linkedin.com/company/remitano
https://www.instagram.com/remitano
https://www.youtube.com/remitano
https://t.me/RemitanoNews
Public Opinion
I check Remitano on Trust Pilot and it had an excellent rating with close to 7,000 reviews. Impressive!
The majority of the reviews were positive. I didn't even find a negative review on the first page.
This shows that the Remitano customer support is doing a great job because most P2P exchanges get a poor rating.
As I said earlier, you don't buy and sell bitcoin from or to Remitano. Rather, you trade with other traders under a safe system called an escrow.
The escrow is designed to ensure your safety when trading but then, some persons still lose their funds.
This is not because the escrow failed, but because of their mistake.
I will now walk you through how to trade safely on Remitano.
---
9. Getting Started on Remitano
i. First, you need to register. Go to Remitano.com and click on 'Login/Register' from the top right corner.
ii. Select your preferred option for registration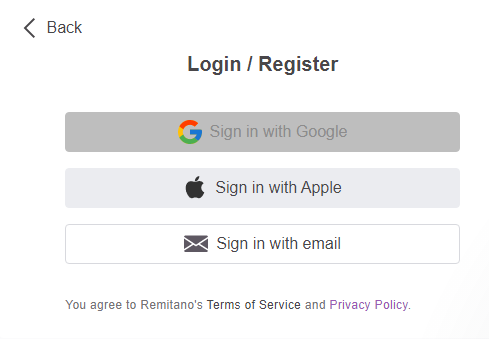 iii. Enter your email address and click on the link sent to your inbox
iv. Next you enter a username
v. Then you accept the terms and conditions
vi. Voila! You're in. Go ahead and explore the services
Looking to trade on Remitano? Here's an explainer video that will walk you through 👇
Next, I shared useful tips on how to trade safely on Remitano.
Keep reading!
---
10. How To Trade Safely On Remitano
Over time, many P2P traders have complained of being scammed on different platforms.
To avoid being scammed on Remitano, take note of the following:
Before choosing a seller, make sure that he has;

completed over 2BTC worth of Trade with a minimum of 30 trades
a good feedback score (at least 90% from a minimum of 10 persons).
an active account for over 2 months.
a verified identity, residence, phone number, Facebook.
at least 10 partners.
a maximum delivery time that you are comfortable with.
Do not;

disclose more personal information than necessary.
trade outside Remitano with Seller even though he offers you a lower price.
send your payment information to a different interface other than Remitano
make payments without confirminng the account details
transfer money to the seller after the timeout.
Do;

click 'I have paid' only when you have made a payment or you might be denied the trade.
wait for your Bitcoin to be released by the Escrow system after making payment.
enter dispute after 10mins if the coin is not released to you.
In the next section, I compared Remitano with similar exchanges.
Tag along!
---
11. Paxful Vs Remitano
Paxful is another P2P exchange that was founded in 2015; that makes it a year older than Remitano.
Its most outstanding feature is that it supports over 300 payment methods i.e any payment method you can think of.
It launched its mobile app in August 2019.
However, it supports only three cryptocurrencies while Remitano supports a lot more.
Also Read;
---
12. Coincola Vs Remitano
Coincola has a P2P exchange as well as a trading platform where traders can trade crypto pairs as is done on Binance, Quidax, Luno, etc.
It was launched in Hongkong and currently has over 1 million users. It supports multiple currencies and payment methods.
Its features make it a strong Remitano contender, however, it has not gathered many traders from this region.
Also Read:
Let's answer a few questions and then we can call it a wrap.
---
13. Frequently Asked Questions
Must I verify my account before I can trade?
No.
However, other traders might not want to trade with you as it's safer to trade with a verified account.
Verification requires uploading
– ID card
– Selfie + ID card
– Date Note + ID card.
Verification is done in the profile section of your dashboard
Can I withdraw my bitcoin to an external wallet after buying?
Yes, you can withdraw your cryptos to an external wallet after buying.
Finally, it's been a long review. I hope you followed through?
Let's head over to the conclusion section to wrap this up.
---
Heads up!!!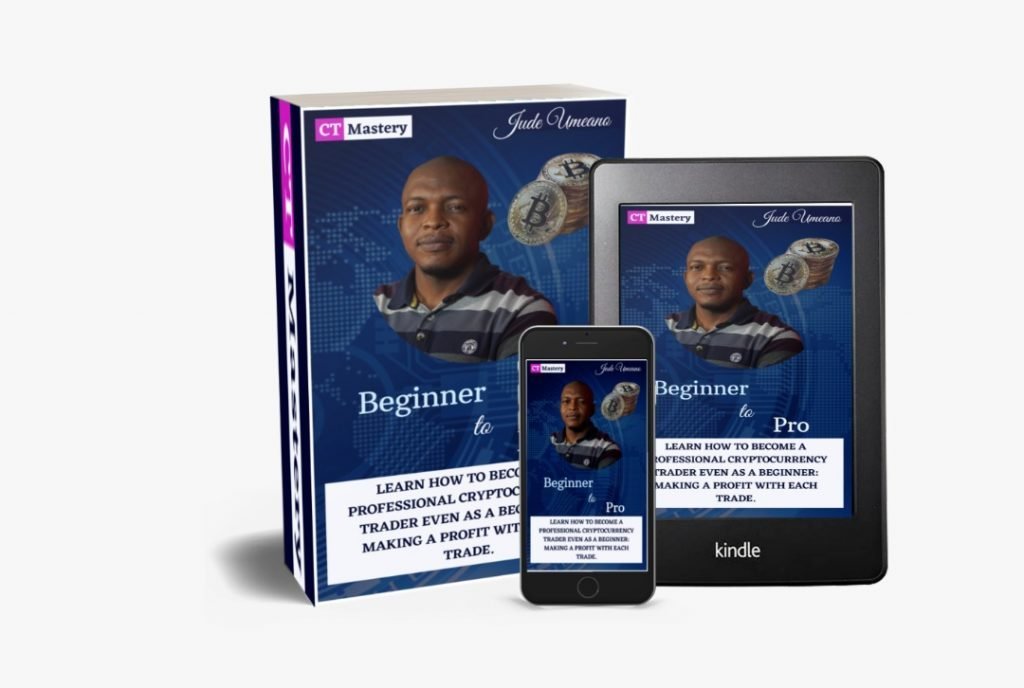 ---
14. Conclusion – Is Remitano Legit or a Scam Exchange?
From the above review, I believe this question is already answered.
Remitano is registered and operated by Babylon Solution Incorporated. You don't trade with Remitano but with other traders so Remitano cannot scam you.
If you follow the steps I listed above, you are 99.99% immune to fraud on this platform. For additional questions, refer to Remitano Help Center or engage in a live chat.
This brings us to the end of 'Remitano Review'.
Now it's your turn.
Do you use Remitano and what are your experiences?
Is there a P2P exchange that you believe is better than Remitano?
Do you have a question about something I wrote in this post?
Or maybe you want to commend this write-up.
Whichever it is, let me know in the comment section.
If you enjoy this post, encourage us to do more by sharing it using the buttons below.
Cheers!
---
Learn How To Trade
If you want to learn how to trade cryptocurrencies profitably, sign up for free on Afibie.
You can join our Telegram channel, where we hold live sessions and give trade signals.