This post is a review of RENEC, the native token of the Remitano Network.
July 2021 witnessed Remitano make a move from Centralization to Decentralization with the launch of its RENEC token mining.
Intrigued, I did my research on the project and I'll share my findings with you here.
I explained what RENEC is and why you should join other Remitano users to mine it.
Also, I'll show you how to go about it.
Are you ready? Let's jump into it.
---
Post Summary
Click on any item above to read its details immediately.
Enjoy!
---
1. What Is RENEC?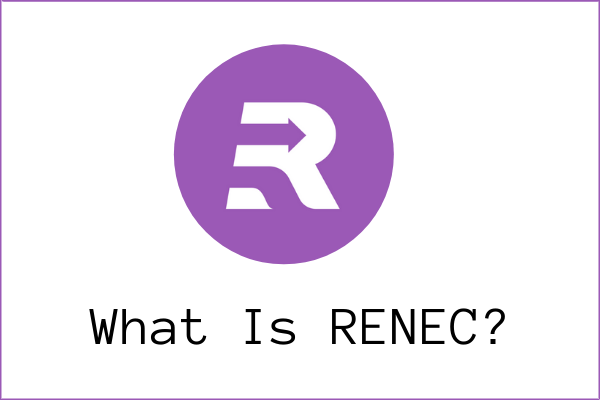 RENEC is the Remitano Network Coin.
It was created in July 2021 to help achieve the decentralization of the network.
And as you know, Remitano is a top Centralized P2P Exchange.
But decentralization (and not centralization) is trending in the blockchain verse.
A decentralized network does not require a middle man.
This makes it a trustworthy system and reduces the risk of scams.
Also, transactions are confirmed faster and users have control of their funds.
Therefore, it is not strange to find Remitano transiting into a Decentralized Network.
The Remitano Network intends to provide several blockchain solutions.
Top on the list of these solutions are:
Low Fee Decentralized P2P – this will facilitate the transfer of RENEC and wrapped tokens among users.
Decentralized Token Exchange – designed to enable users to swap tokens easily and at a low fee.
Decentralized Escrow Service – this will allow for secure transactions between fiat and crypto.
Smart contracts system – here, users can develop smart contracts like the Ethereum blockchain. And RENEC will be required to pay for Gas.
Cool, right?
Holders of RENEC will be able to access all 4 products and more to come.
Moreover, these 4 products above will be managed by different blockchains hosted on the Remitano network.
But note that these blockchains are still under construction.
Most importantly, RENEC will make cross-chain interactions possible.
And that's why you need to lay hands on it right now. 😉
Let me show you how you can do that…
---
2. How To Get RENEC
Don't wait for any ICO announcements. There won't be any (LOL).
You'll need to mine RENEC to own it.
Not to worry, it is not the bitcoin type of mining that requires expensive computers.
To mine RENEC, the only computer you need is your mobile phone. 😃
Yeah, it's the mobile kind of mining like we have in Pi, Tau, Bee, etc.
Follow these steps to mine RENEC…
a. Log on to your Remitano App.
If you don't have it, use my referral link in the description to register on Remitano.
Then download the app from Play Store or App Store and open it.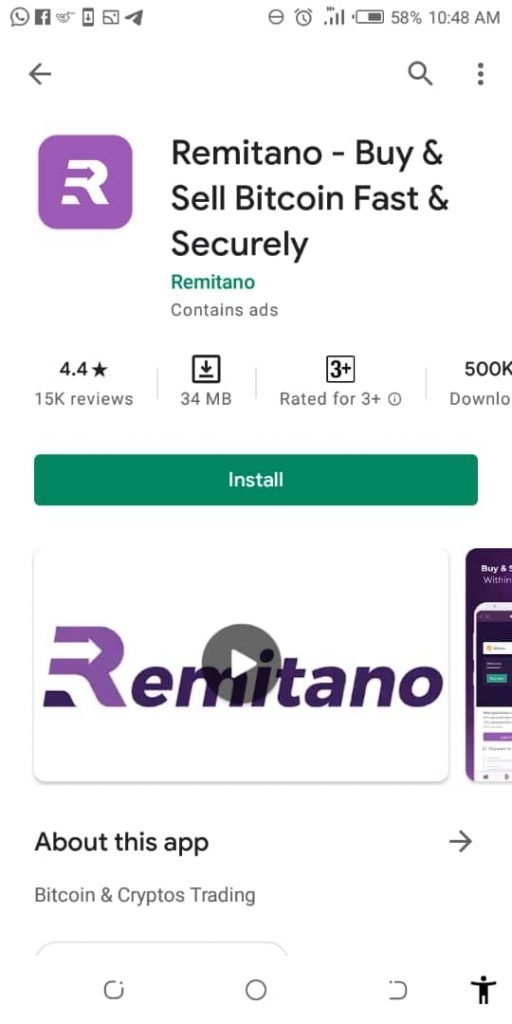 b. Tap on the menu and select Log in/Register. Choose your preferred log in option
c. Once you've successfully logged in, you'll be required to verify your phone number.
Simply, enter your phone number in the field provided and then type in the code that will be sent to your phone.
d. Now tap on the "Mining RENEC" from the menu and then scroll down to "Start Mining"
You can see that your RENEC token mining is reading on the screen.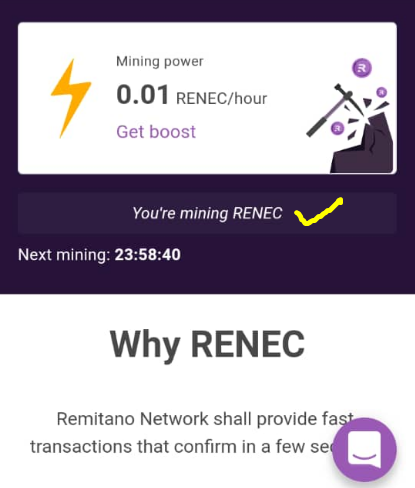 Come back every 24 hours and tap the same buttons to keep mining. ✌️
Important note:
Before the launch of the mainnet, all the tokens you've mined will be airdropped to your wallet.
Any coin remaining after the airdrop will be burned to ensure the fair distribution and limited supply of the token.
Who knows how rich you'll be in RENEC by then? (LOL)
You can always tell how much you've mined from the 'Your RENEC balance' option when you click on 'Mining RENEC'
Or
You can view it from the 'Remitano Network Coin' Wallet on your Dashboard.
In the next section, I will show you how to earn more RENEC.
Tag along!
---
3. How To Earn More RENEC
Interestingly, there are two ways to earn more RENEC:
Upgrading your verification Level
RENEC Commission from friends
i. Upgrading Your Verification Level
As you mine this token, your earnings are rated per hour.
This is referred to as Your solo mining power.
And how much you earn depends on your level of verification.
Level 1 verification which is the minimum requirement to mine RENEC is phone number verification.
At this level, you will earn at 0.01 RENEC/hour
You can increase your mining power by upgrading your verification level.
The next level of verification is Level 2 which requires that you upload a relevant identity document like national ID, e-passport, driver's license, and the likes.
Level 2 miners earn at 0.02 RENEC/hour.
Nice!
ii. RENEC Commission From Friends
Secondly, you will earn more tokens when you refer your friends to mine.
This second reward is called RENEC commission from friends.
When the person you invited starts mining, you'll receive 20% of whatever he earns.
For example, you invited 10 friends.
And five of them have completed Level 1 verification and are mining RENEC.
This means they are earning a total of 1.2RENEC (0.24*5) daily.
Let's say the other 5 have completed level 2 verification and are mining the token.
That is a total of 2.4RENEC (0.48 * 5) every day.
Collectively, your friends are mining 3.6RENEC (1.2 + 2.4) every 24 hours.
Therefore, you will receive 0.72RENEC (20% of 3.6) in addition to whatever you are mining daily.
So cool!
How this works is that you will get your friends to sign up on Remitano with your referral link.
They will go ahead to download the app to start mining RENEC.
You will then start earning commissions from them.
Caution: You can only get RENEC by mining on the Remitano Mobile App for now (August 2021). It is not being traded anywhere. Avoid being scammed!
So, is the future bright for this token?
Find out what I think in the next section…
---
4. What Does The Future Hold For RENEC?
I believe the future is bright for this coin.
RENEC will serve as the native token for the products of the Remitano network.
When the products are launched, the use case of the RENEC tokens comes into play.
With more users and more products, the stronger the token is expected to be.
Then users can exchange their tokens for other currencies if they want to have the funds in their bank account. Yay!
At the moment, the RENEC token does not hold any monetary value until the mainnet launch of at least one of the products.
The plan is to launch the first mainnet in the second quarter of 2022.
Also, the development team intends to create more products in collaboration with the community.
A committee will be created to manage the development fund.
Members of this committee will be voted by RENEC holders.
Amazing!
Let's answer some frequently asked questions and then we can call this post a wrap.
---
5. FAQs
Why should I mine RENEC?
Firstly, mining this coin shows that you trust the Remitano Network's development team.
Also, you'll own as many coins as possible that you can later use to perform transactions on the platform.
Additionally, holding the tokens gives you a say on how the network will run. Superb!
What is the value of a unit of the RENEC token?
Right now, this coin does not have an economic value.
However, we can expect it to do well considering its proposed uses.
All you can do now is to mine as many RENEC tokens as you can and get your friends on board.
Also, the mining will end at the launch of the mainnet.
How many RENEC will there ever be?
For now, RENEC does not have a maximum supply. 
The total supply of the coin will be determined by the mining program.
According to the development team, the target is for 5 million users to join the mining program before the end of one year.
This is not very feasible as the Remitano Exchange can only boast of about 1.5 million users at the moment.
However, there's a plan to extend the mining program by 3 months to meet the target.
Gratefully, RENEC mining is open to everyone, everywhere. 
---
Check this out 👇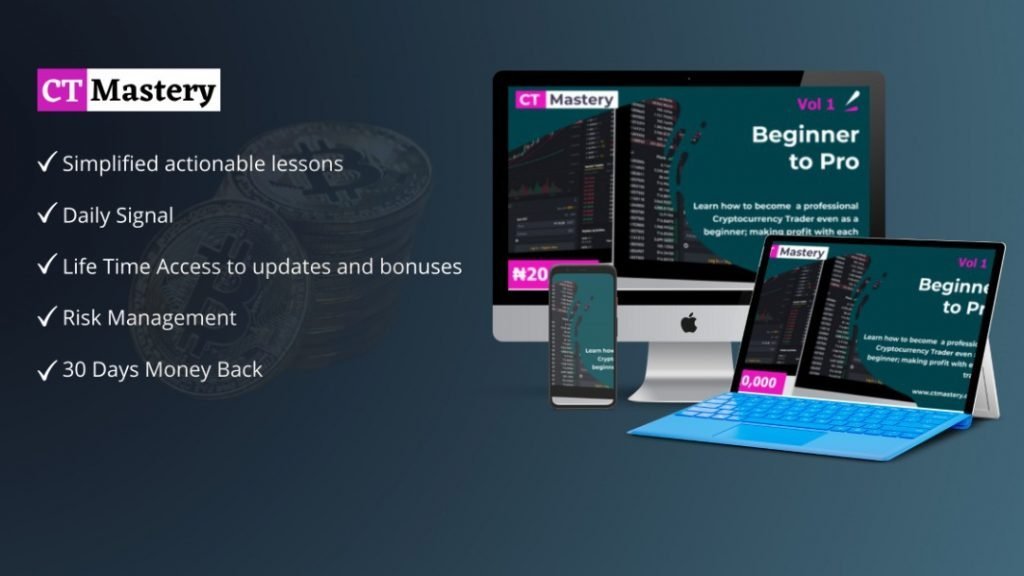 6. Conclusion
This is where we'll draw the drapes in this post. I hope you enjoyed reading it.
Now, I'd love to hear from you;
Will you start mining RENEC?
Do you have any doubts about the project?
Share your thoughts in the comments section, let's engage!
Please, share this post with your friends on your way out. Thank you!
---
Read about these tokens yet?