Today, I will show you 6 coins you can mine on your phone to make money.
You're probably thinking, "Can my phone supply the high level of energy needed for mining crypto?"
Well, what I have for you today is quite different.
Mining these coins does not require energy the way it is for Bitcoin and some altcoins.
Rather, you only need to prove that it is a real person that is mining the coin and you can do that with your phone.
Are you ready to see the coins? Let's jump right in!
---
Post Summary
A click on any item above will reveal its details immediately.
Enjoy your read!
---
List Of The Coins You Can Mine On Your Phone
1. Pi Coin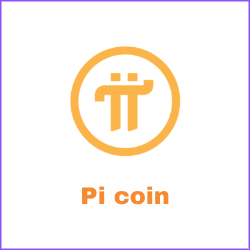 Pi coin is the first on my list of coins you can mine on your phone.
It is the token of the Pi network and it is given as a reward to users who log on to the Pi app daily.
The platform was launched in March 2019 by some Stanford graduates.
To mine Pi coin, simply download the Pi app from PlayStore or AppStore and register with the invitation code – Judeumeano.
Then open the app every 24 hours and tap the lightning symbol.
By doing this, Pi coin is being mined for you whether the app is running in the background or not.
However, the Pi coin does not have a monetary value yet until it launches its mainnet and gets listed on exchanges by 2022.
Interestingly, the mining rate of this coin halves whenever the network membership increases by an exponential of 10.
Initially, the coin was mined at 0.8pi/hr. But presently (17/03/2021) the mining rate is 0.2pi/hr. with 10M+ users on board.
You can read our detailed Pi coin review to learn more.
2. Tau Coin
Second, on my list of coins, you can mine on your phone is the Tau coin.
This is a reward given to users of TimeStope, a cryptocurrency project where earnings are based on Time.
It was founded in 2020 by Seungil Chung. The idea is to help every user convert their time to wealth.
So, users mark attendance daily when they open the app and receive Tau coins based on the mining rate.
Also, users earn huge when they invite others to mine Tau coins (up to 40% of the new person's time). Cool, right?
The coins are mined at 24τ/day or 1τ/hr.
To mine this coin, download the TimeStope app and register with the code – judeworld.
Then log in every day to mine Tau.
For now, Timestope is only supported on Android devices.
iPhone users can access the app when they install BlueStacks (a virtual Android device) on their PC.
Just like Pi, Tau does not have any monetary value.
TimeStope plans to launch its exchange by the tail end of 2021. By then, we'll know what the Tau coin is worth.
You can read our Tau coin review to learn more.
3. Bee Coin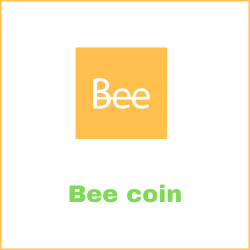 Another coin that you can mine on your phone is the Bee coin.
It is a token reward for users of Bee Network.
An anonymous team founded the network in December 2020.
Bee Network rewards early adopters more than late adopters.
You may want to quickly go for this one (LOL).
Simply download the Bee app and register with the invitation code – judeumeano.
Then open the app every 24hours to mine Bee coins.
Like the previous coins we've seen, the Bee coin does not have a monetary value at the moment.
The plan is to first attract as many users to the platform as possible.
Thus, when the coin is eventually worth something, many persons will have enough to exchange for money and other products.
Read our review of Bee Coin to learn more.
4. Geo Coin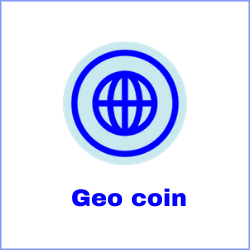 Another coin that made this list is the Geo Coin (GEO).
GEO is a token reward given to users of GeoCash, a data-generating app.
Here, users leave the app running in the background and turn on all their mobile data all day long.
And as they move about, the app collects data from their locations, battery levels, device information, telephony signals, etc.
The more data a user shares, the more GEO he will earn.
Unlike the coins mentioned earlier, GEO is already listed on exchanges and priced at $0.5871 (as of 18/03/21).
However, the Geo coins earned from GeoCash cannot be traded on exchanges because it is hosted on a testnet.
To do that, users will first swap their GEO for the real token.
They can only do this when the platform provides an opportunity to do so.
The last swap process happened in late December 2020 and users who already had a balance of test tokens benefited from it.
Want to benefit from the next swap?
Then download the GeoCash app and register with the invitation code – 102145_YKWPJU.
GeoCash is a product of GeoDB, a decentralized peer-to-peer big data sharing ecosystem.
GeoDB was founded by Luis Gelado Crespo in 2019.
Get more information from our GeoCash review.
5. PHT Token
PHT token also made my list of coins that you can mine on your phone right now.
It is the native token of the Phoneum network; a Tron-based cryptocurrency.
Users of the Phoneum App receive PHT token rewards as they log on to the app weekly.
Just like the Geo coin, PHT has monetary value.
The coin is currently priced at $0.000625 (as of 11/05/21).
Plus, it can be traded on a crypto exchange (ProBit).
To start mining PHT for free, simply download the Phoneum app from PlayStore and register with this code: fdmrqvk3
In addition to granting everyone access to crypto, the Phoneum network intends to provide payment settlements for mobile apps.
Also, the network has other apps like CryptoTreasures and Crypto Cards where users can play games and earn PHT. Cool!
You can read our review on Phoneum to learn more.
6. RENEC
Lastly, on my list, is RENEC, the native token of the Remitano network.
It was launched in July 2021 to help the platform achieve decentralization.
The Remitano Network intends to provide several blockchain solutions and the RENEC token will be used to access them.
To mine RENEC, simply register on Remitano using this link and download the mobile app.
Then log in every 24 hours and tap the 'Mining RENEC' button.
As you mine, your earnings are rated per hour. You start earning at 0.01 RENEC/hour.
Then when you complete the 2nd level of verification on Remitano, you'll start earning at 0.02 RENEC/hour.
Also, you will earn more tokens when you refer your friends to mine RENEC.
20% of whatever they earn will be awarded to you. Cool!
However, RENEC does not have a monetary value yet until it launches the first mainnet in the second quarter of 2022.
You can read our detailed RENEC review to learn more.
Still here? Good!
In the next section, I did a comparison of these 6 coins to determine the one that is most likely to succeed.
Tag along!
---
I compared these coins in the table below based on relevant parameters.
Judging from the information on the table (and prior knowledge of the coins), one can deduce that;
a. Pi Coin has a very clear picture of where it is headed.
Impressively, the network is making progress according to plan.
b. Tau Coin, on the other hand, does not look very promising.
For one thing, there is no limit to its mining and so, the coin may not have a tangible value in the long run.
Secondly, a mining session does not need 24 hours to be completed, so long as it is a new day, users can tap the mining button.
This means that there is no regulation of users' mining activities and how much they earn.
I mean, you cannot say whether you have earned for the complete 24hrs of each day.
c. Bee Coin appears to be a borrowed version of Pi Coin.
But it lacks the complex features of the Pi network.
We don't even know the founders for a start.
Again, the mainnet launch date was predicted by an early adopter. The platform has no date attached to its plans. Too bad!
And since the mining rate is higher than that of Pi Coin, in the long run, Pi coin may fare better in the market due to scarcity.
d. As for the Geo coin, it looks promising too.
I say so because it is already listed on exchanges.
However, it comes with its own hurdles.
The app must be running in the background and users must leave their mobile data on in order to generate data.
There is no way to know how much you can earn, just keep moving and watch the app reward you.
And I must add that GeoCash is not generous in awarding users GEOs, your data expenses notwithstanding.
e. The
PHT token
looks pretty good.
It already has an economic value, can be traded on an exchange, and can also be earned from other apps.
A major cause of concern is the minimum withdrawal and staking limit for this coin (20,000 PHT) which will take users a while to mine.
The app provides a solution to this by offering users a chance to buy VIP mining power.
But then, who wants to invest money in a coin they can get for free? 🤷‍♀️
f. Lastly,
RENEC
makes a lot of sense.
Since it is coming from an already existing crypto exchange, it has a bright future.
Plus, the coin's proposed use cases will likely attract mass adoption.
Final thoughts…
One common goal of the coins described above is to give everyone, everywhere equal opportunity to mine crypto.
Though we cannot say how profitable these coins will be in the nearest future, we cannot deny that they are worth giving a shot.
After all, it costs nothing to have these apps running on your phone (apart from GeoCash of course, LOL).
So, from my analysis above, I will pick RENEC, Pi Coin, and PHT token as the most likely to succeed.
Nevertheless, this is just my opinion. Feel free to draw your conclusion after studying the coins.
---
PS: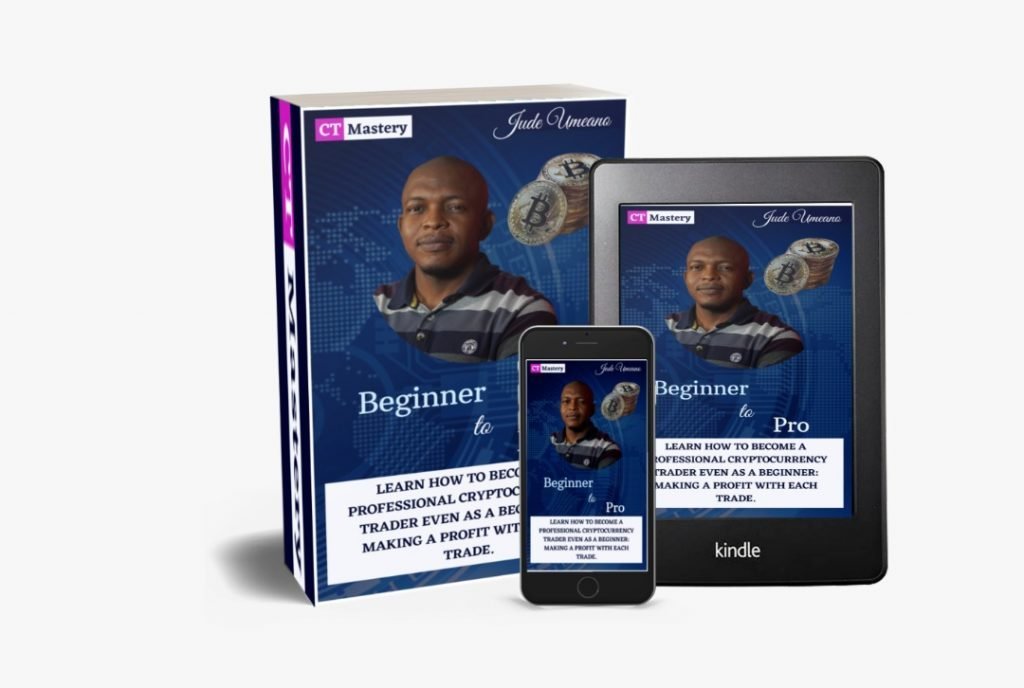 ---
Conclusion
We have now come to the end of our discussion on the coins you can mine on your phone.
I hope you enjoyed the read. Now I'd love to hear from you;
Which of the coins described above will you start mining first?
Or, are you already mining some of them? What has been your experience?
Do you know of other coins that can be mined with the smartphone?
Let me know your thoughts in the comment section right now.
Also, share this post with your friends. Thank you!
---
Interesting picks for you