Today's review is on Balancer coin (BAL), the governance token of the Balancer protocol.
Less than a year old, the coin is faring well in the market (about a 13% increase in trading volume since its launch). Impressive!
As a DeFi enthusiast seeking more tokens to add to your portfolio, you may want to consider BAL tokens.
In this post, you will learn about its supply, uses, and more.
Are you ready? Let's jump right in!
---
Post Summary
This review is divided into the following subheadings:
A click on any item above will reveal its content immediately.
Enjoy your read!
---
1. What Is Balancer?
Balancer is an Automated Market Maker (AMM) protocol built on the Ethereum blockchain.
An automated market maker (AMM) is a type of decentralized exchange (DEX) protocol that relies on a mathematical formula to price assets. Instead of using an order book like a traditional exchange, assets are priced according to a pricing algorithm. This formula can vary with each protocol.

https://academy.binance.com/en/articles/what-is-an-automated-market-maker-amm
It belongs to a company called Balancer Labs.
Mike McDonald and Fernando Martinelli founded the company in 2019.
With Balancer, market makers have a decentralized platform, where they can boost the tradability of an asset.
Using liquidity pools, Balancer removes the need for middlemen.
This makes the market more efficient and accessible to anyone that wants to earn passive income.
Furthermore, Balancer serves as a decentralized exchange (DEX), where users can buy deposited tokens (at a good price) and also swap them directly.
Now that we've seen what the platform is all about, let's look at the Balancer coin.
Tag along!
---
2. Balancer Coin Overview
The Balancer Coin (BAL) is the governance token of the Balancer protocol. And it is an ERC20 token.
It was launched in June 2020 when the protocol decided to diversify its governance.
BAL is distributed to liquidity providers and this enables them to make contributions to the running of the protocol.
For example, holders of BAL can vote for new features, protocol fees, or structural adjustments to the protocol.
The maximum supply of BAL is 100million and there is no plan to mine it all.
Find the details of its distribution below:
| | |
| --- | --- |
| Amount of BAL | Recipient |
| 25 million | Team, Developers, Advisers, and Investors |
| 5 million | Balancer Ecosystem Fund |
| 5 million | Further fundraisings |
| 65 million | Reward for liquidity providers |
Out of the 65 million BAL designated as reward for providers, 145,000 tokens are distributed every week.
This means that the share allocated to the team and investors will be on the increase.
Thus, making the project more decentralized.
Also, at this rate, it will take about 8.666 years to distribute all the tokens.
Note: As of 06/04/21, this coin is priced at $58.35, with 6,943,831 BAL in circulation.
Moving on, I talked about the uses of this coin in the next section.
Keep reading!
---
4. Uses Of Balancer Coin
a. Governance
As you already know, BAL is a governance token. The primary use of this coin is to acquire voting rights on the Balancer Protocol.
BAL holders can also propose changes to the platform.
b. Investment
You can store BAL in your wallet for long-term investing. This will help you maintain your governance rights.
You also stand a chance of growing rich as the value of the coin increases (*winks).
c. Trading
If you prefer, you can trade BAL for other coins. There are different exchanges where you can do this.
Even on Balancer, you can swap BAL for other DeFi coins.
When you've made profits, you can then convert to a stablecoin like USDC or USDT.
I'll now show you the exchanges where you can trade BAL.
Tag along!
---
5. Reputable Exchanges Where You Can Trade BAL
Listed below are crypto exchanges where you can trade this coin:
a. Balancer
The Balancer protocol has an inbuilt exchange where users can swap their BAL tokens for other Ethereum tokens.
Users are required to connect their wallets to the exchange to be able swap tokens.
On this platform, you can trade BAL for WETH, UMA, USDC, REN, DAI, MKR, YFI, etc.
b. Binance
Binance is a very popular Cryptocurrency Exchange.
Changpeng Zhao founded the exchange in 2017.
It is a safe platform for users to buy and sell BAL.
Also, the coin can be traded for USDT, BTC, BUSD, etc. on Binance.
And there are different convenient payment methods accepted by the platform.
You can read our review on Binance to learn more.
c. Coinbase
Coinbase was founded in 2012 by Brian Armstrong and Fred Ehrsam.
It is an excellent trading platform where you can buy and sell BAL.
Here, you can trade BAL for USD and BTC.
You can also store your coins in its wallet.
The exchange provides other services like mobile app, Coinbase Pro, etc.
Read our Coinbase review to learn more.
d. Bitfinex
It was launched in 2012 by iFinex Inc.
Bitfinex is a cryptocurrency exchange based in Hong Kong.
The exchange offers an advanced trading platform for users to buy, lend, and trade crypto.
Here, you can buy BAL with USD.
You can also trade other coins on the platform including BTC, LTC, XRP, EOS, USDT, and XTZ.
Read our review on Bitfinex to learn more.
e. Bittrex
Here is another trading platform where you can buy/sell BAL.
Bittrex was founded in 2013 by Bill Shihara, Richie Lai, and Rani Kanach.
Users can trade BAL for USDT and ETH on this platform.
Bittrex supports other cryptos too including BTC, DAI, ETH, etc.
And users can make payments via Bank Transfer or with the supported cryptos.
Read our Bittrex review to learn more.
f. OKEx
OKEX is also a popular exchange where you can buy BAL.
Star Xu founded the platform in 2014.
It supports up to 100 currencies including BTC, ETH, LTC, DAI, NGN, IOTA, etc.
Users of OKEX also enjoy different services like Spot Trading, Perpetual Swap, etc.
On this platform, you can trade BAL for USDT and BTC.
Learn more about OKEX here.
g. Crypto.com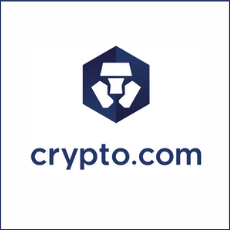 Crypto.com is an exchange that is known for enabling different transactions using cryptocurrencies.
It was launched in 2017 by Kris Marszalek and the headquarters is in Hong Kong.
Here, you can exchange BAL for USDT and CRO.
To learn more about this exchange, read the review here.
h. HitBTC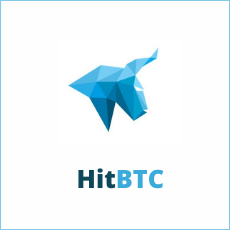 We have here another exchange where you can safely trade BAL.
Hit Solutions LTD founded HitBTC in Hong Kong in late 2013.
The platform offers a variety of services including OTC Trading, Token listing, Margin trading, and API.
HitBTC allows users to buy BAL using other cryptocurrencies.
And about 400 cryptocurrencies are supported.
Read our HitBTC review to learn more.
i. 0x Protocol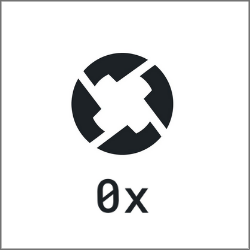 Ox is an open-source protocol that boosts the efficiency of decentralized exchanges on the Ethereum blockchain.
It was developed in October 2016 by Will Warren and Amir Bandai.
Here, you can trade BAL for USDC, WETH, etc.
You can also benefit from other services offered by the platform including smart contract and OTC trading.
Read our 0x Protocol review to learn more.
Next, we'll see the wallets where you can store your coin.
Keep reading!
---
6. BAL Wallets
a. Ledger
The Ledger company produces hardware wallets for all cryptocurrencies.
It has two wallets – Ledger Nano S and Ledger Nano X.
These wallets are highly recommended because they provide maximum security for stored crypto.
And both wallets support over 1, 000 cryptocurrencies including BAL.
b. Trezor
Just like Ledger, Trezor hardware wallets provide a high level of security for crypto.
Trezor One and Trezor Model T both support the storage of BAL and other notable coins.
These wallets have a great user interface.
c. Trust
Trust wallet is a mobile wallet owned by the Binance Exchange.
It supports over 160,000 cryptocurrencies and 40 blockchains.
You can also buy and swap coins on this wallet. It is a safe place to store your BAL.
Trust wallet is available for download on Google Play and App Store.
d. MetaMask
MetaMask is a non-custodial wallet that was launched in 2016.
It provides support for thousands of ETH tokens including ERC 20 and ERC 71 tokens.
This wallet is available in both desktop and mobile versions.
e. Coinomi
Coinomi is a HD wallet where you can store your BAL.
It has an inbuilt exchange feature where you can swap coins.
Also, it is available on mobile and desktop devices.
Other coins supported by this wallet include BTC, ETH, ETC, LTC, ZCASH, XRP, XMR, etc.
f. Portis
Portis is a Non-Custodial Blockchain Wallet where you can store your BAL tokens.
It was launched in May 2018 by Itay Radotzki and Tom Teman.
This wallet also serves as a payment gateway for crypto and fiat transactions.
The major blockchain networks like Ethereum, Bitcoin, and EOS are supported on Portis.
You can install this wallet on your mobile devices
Still here? Good!
In the next section, I'll show you how to get BAL tokens for free.
Tag along!
---
7. How To Get BAL Tokens For Free
Follow these steps to get free BAL:
i. Go to balancer.finance and click on 'Pool Management' on the top right.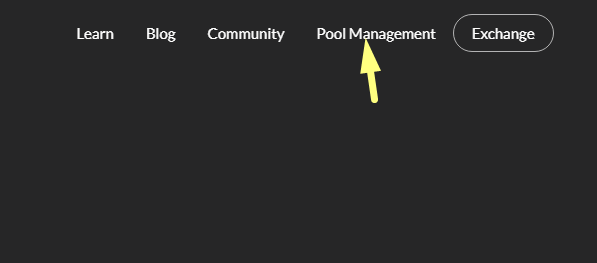 ii. Select 'Connect' on the top right to link your wallet.
iii. Choose a convenient wallet from the list provided e.g. MetaMask
iv. Once you've successfully connected your wallet, the next thing is to select a pool.
Now, there is a variety of options available, look out for the one that has lasted for a while with an attractive trading volume.
You also want to consider the pool that supports the asset you own e.g. WETH, AAVE, MKR, etc.
Additionally, you will find three types of pools:
Private pools – here, the creator is the sole provider of liquidity to the pool. He also determines what happens in the pool.
Shared pools – are for those who want to add liquidity to a pool with a particular token. Every provider is rewarded with BAL. This is a good option for you.
Smart pools – these look a lot like private pools only that they are controlled by a smart contract. The contract determines whether anyone apart from the owner can add liquidity to the pool.
v. Next, deposit funds by clicking on 'Add liquidity'
vi. Complete the form to deposit your funds.
Notice that there are 'Multi asset' and 'Single asset' options.
Choose Multi asset when you want to add liquidity to all the tokens in the pool.
Then go for Single asset when you want to add liquidity to only one of the tokens.
vii. After making the deposit, you will be rewarded with BAL tokens. The rewards are distributed weekly.
Have a blast!
*BAL tokens are distributed proportionally to the amount of liquidity each person contributes, relative to Balancer's total liquidity.
So, Is the BAL token a good investment? Find out in the next section.
---
8. Is Balancer Coin A Good Investment?
Based on the success of the coin since its launch (check out the chart above), BAL appears to be a good investment.
This coin has maintained a bullish cycle for months. So, you may want to invest in it to make money.
Additionally, having BAL tokens gives you access to other financial products on the DeFi space.
Plus, Balancer set up different measures to secure its coin e.g. the protocol is audited by Trail of Bits, ConsenSys, and OpenZeppelin.
Also, Configurable Right Pools are set up to bar tokens with issues from being used in pools.
Nevertheless, this coin's potential can be affected by smart contracts' weaknesses, the price of other tokens, and interest rates.
And since it will take 8+ years to distribute all the BAL tokens, the distribution of voting rights will be centralized for a long time.
The coin supply will also remain small for that long, which is good for its price.
However, this situation is subject to change because Balancer is a decentralized platform.
With their voting rights, users can increase the issuance of tokens. But then, this can reduce the price of the coin, which is not the goal.
In the long run, the sustainability of this project depends on token holders and the market.
That said, DYOR and invest only what you are can afford to lose. Even Balancer has this caution on its site:
"Balancer is a new protocol. Although we are careful and do intensive audits, this is still a beta product. Use only small amounts to get started."
Let's answer some frequently asked questions and then we can call this post a wrap.
---
9. FAQs
Can BAL be mined?
No, not in the way you mine Bitcoin and some altcoins.
But as mentioned earlier in the post, BAL tokens are distributed to liquidity providers weekly depending on their contribution.
How much BAL do I have to own to be able to vote or make a proposal?
Any amount you own is enough. According to the support team, 1 BAL = 1 vote
Also, you will need to create an account with Balancer to participate in its community.
---
Heads up!!
If you want to learn how to trade cryptocurrencies profitably, then enroll in our Crypto Trading Mastery Course by going to www.ctmastery.com.
You can also join our Telegram community at https://t.me/ctmastery.
---
10. Conclusion
We have now come to the end of our discussion on Balancer coin. I hope it was worth your time?
Do you have any questions? Let's have them in the comments.
Also, I'd love to know your thoughts on the BAL token.
Do you think the price will keep rising?
And have you participated in any liquidity pool on the Balancer protocol before?
What was your experience?
You can provide your responses in the comments section. I'll be waiting to hear from you.
Before you go, click the social media icons below to share this post with your friends.
Thank you!
---
Related Articles…