Buying and selling gift cards is one of the legit and profitable ways to make money online.
Gift cards are typically a type of payment card that is issued by retailers and can be redeemed for money.
Today, a lot of people are in the business of gift card arbitrage or making money from gift cards by buying low and selling high.
Whether you want to buy/sell gift cards or perform gift card arbitrage, there are many websites you could use.
And in this post, I will show you the top 8 places to buy/sell discounted gift cards (specifically amazon gift cards) safely if you live in the US or Nigeria.
---
Post Summary
This is what I will cover:
---
Gift Cards Explained
In case you are new to gift cards:
Gift cards are one of the world's most widely used payment methods.
They are payment cards loaded with specifically limited amounts of money.
You can use them to make different kinds of purchases or redeem whatever amount is stored on the card for cash.
In addition, gift cards have specific locations where they are accepted. There are two types of gift cards: physical and digital gift cards.
Are you still lost? I'll break it down a little further below.
Take gift cards to be mobile recharge cards.

We have a ₦100 recharge card, a ₦500 recharge card, etc.

You can use your recharge card to top up your phone for calls or buy data, or you can decide to sell it to another person for cash.

In addition, you can only use a particular recharge card for the company that provides it; you can't use an MTN card to recharge your Airtel line.

Hope this explains it better.
Gift cards are issued by stores, payment gateways, companies, and banks as an alternative to cash.
For example, the Amazon gift card is issued by Amazon.com and can be used to buy products only from Amazon.
On the other hand, the Visa gift card is issued by Visa and can be used at any place that accepts Visa cards.
Gift cards are sold for money, but it is possible to earn them as a gift, maybe from a loved one or as a reward from the company that issues them.
Nevertheless, the reason why gift cards are popular is that people use them to send and receive money internationally as well as to exchange values.
This is what a gift card is in a nutshell. Continue to the next section.
---
8 Top Sites To Buy And Sell Amazon Gift Cards In The US And Nigeria
You can buy gift cards in many places, including a brand's official website.
However, the websites I am about to show you are where you can buy and sell gift cards including an Amazon gift card at discounts.
4 Top Sites To Buy And Sell Amazon Gift Card In The US
Gameflip
CardCash
Gift Card Granny
GC Spread
1. Gameflip
Gameflip was founded in 2015 and has raised over $9 million from VC since then.
It is a popular site for gamers to buy different gaming items, including gift cards.
On Gameflip, you can buy and sell any kind of gift card for USD.
When seller lists their gift card, it is displayed on the website's homepage for potential buyers to buy.
In addition, gift cards are discounted from 2% to 15% depending on their popularity.
Some of the most popular gift cards on Gameflip include Steam, Amazon, PSN, Xbox Live, Amazon, iTunes, and Google Play.
To sign up for Gameflip, click on this link, and register with the code HVYBX7.
2. CardCash
CardCash is one of the best-discounted gift card marketplaces for US citizens.
It allows users to buy, sell, and trade their gift cards.
Buyers can filter gift cards by brands, value, discount percentage, etc., and receive their cards in the mail after making a purchase.
Sellers can sell their gift cards directly to CardCash. It is akin to selling at an OTC where CardCash determines the rate.
Trading your gift cards, on the other hand, lets you swap your gift card for the one you prefer.
You could, for example, swap your Razar card for an Amazon card. Things like that.
3. Gift Card Granny
Gift Card Granny is an awesome site for discounted gift cards.
Over 100,000 gift cards are available on this site, including cards from Walmart, Lowe's, Visa, Mastercard, Starbucks, Target, and a plethora of others.
Typically, the website acts as an aggregator, listing cheap gift cards from all of its partners.
When you click to buy or sell a gift card on Gift Card Granny, you will be redirected to a partner website to complete the transaction.
In addition, Gift Card Granny offers cash back to buyers, which they can redeem for digital gift cards.
4. GC Spread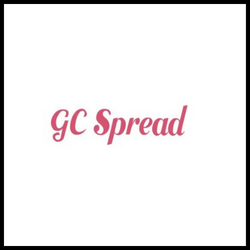 Here we have GC Spread, another great site to buy and sell discounted gift cards.
On this website, you can buy and sell gift cards for all brands, retailers, or restaurants.
You can sell gift cards with a minimum balance of $20 by making an offer to GC Spread.
You will be informed when your offer is approved, and the site typically pays between 60% and 90% of the value of a gift card.
To buy a gift card, filter your search by price and other properties; you'll see the discount on the search results and you can proceed to buy.
If you buy gift cards in bulk on this website, you can save up to 3% more.
Note: At the time of writing, discounted Amazon gift cards are available on Gameflip and CardCash but are out of stock on the other two websites listed here.
Other sites that didn't make it to the list include:
Raise
Giftcard.com
Card Flip
---
4 Top Sites To Buy And Sell Amazon Gift Cards In Nigeria
Paxful
Coincola
Card Bazaar
Tbay
1. Paxful
Paxful is one of the most popular P2P exchanges for bitcoin.
It was established in 2015 and is dubbed the "Uber of Bitcoin."
Most users of this exchange are those selling their gift cards for bitcoin.
Gratefully, in 2021, Paxful introduced a Gift Card Hub!
This feature allows anyone to buy and sell discounted gift cards for three cryptocurrencies: BTC, ETH, and USDT.
On Paxful, you are not limited to buying or selling gift cards with users from your own country, but with users from all over the world.
Paxful has a mobile app and a website.
2. CoinCola
CoinCola was founded in 2016 and currently has over a million users from 150 countries.
It supports crypto-to-crypto exchange trading and gift card exchange services.
On CoinCola, you can buy or sell gift cards for bitcoin alone in a peer-to-peer manner.
To buy or sell your Amazon gift card on this site, go to the "Gift card trade" section and select Amazon gift card as the payment option.
Select a trader from the list of options and proceed with the rest of the transaction.
3. Card Bazaar
Card Bazaar is a US-based online marketplace for discounted gift cards.
However, it allows anyone to buy and sell gift cards with cryptocurrencies such as BTC, BCH, and LTC.
You can buy gift cards with up to a 10% discount on popular brands like Apple, Lowe's, and Target.
It is possible to buy an Amazon gift card on this platform whenever someone lists it.
In addition, it offers a "spend policy" that covers gift cards on sale for a set period: 30 days, 7 days, and often 24 days after purchase.
This means that after a card's "spend policy" elapses, you may not be able to seek a refund if there are any issues.
Additionally, you can list from $5 up to $2,000 worth of gift cards from several brands for sale.
Card Bazaar automatically discounts a gift card when you proceed to list it.
4. Tbay
Tbay was founded in 2020 and has since provided exceptional customer support to its users.
Typically, Tbay uses an escrow system to connect gift card merchants.
It supports the buying and selling of gift cards for naira. But it seems that the option to "Sell Gift Cards" thrives most on this platform.
On Tbay, you can buy and sell gift cards directly with other users, which gives you a better option for finding a merchant with the best rate.
You can also create an offer for the rate you want to buy or sell on the website.
Over 20 gift cards are available on Tbay including, Amazon, eBay, Google Play, iTunes, Steam, Cash App, Razar, Nordstrom etc.
When you sell your gift card on Tday, you receive points. Then you can redeem those points for naira or USD.
Tbay is accessible via a mobile app in addition to its website; moreover, it is user-friendly.
To sign up for Tbay, click on this link, and register with the code 83SJWu.
Other sites that didn't make it to the list include:
These platforms do not sell discounted gift cards. But they allow you to buy amazon gift cards and other gift cards from top brands.
Disclaimer: Do your research before using any of the websites on my list. Additionally, the majority of these websites are P2P platforms, so you should be on the lookout for scammers.
Continue to the next section!
---
How Do I Make Money With Gift Cards?
The answer is that simple—gift card reselling!
Reselling gift cards involves buying gift cards at discounted prices from people who probably don't need them.
Then sell them later at a higher price than you bought them.
For example:
You could buy a $100 gift card from someone who needs quick cash for just $80.
Then resell it for $90 to someone else who wants the gift card, netting you a profit of $10. Impressive!
Here are 2 ways to start a gift card reselling business:
Gift Card Arbitrage: This involves sourcing discounted gift cards on one online platform and reselling them on another platform for a profit.
Become a gift card vendor: You can launch a platform for gift cards with the goal of buying discounted gift cards from people and reselling them to another vendor for a profit. Most Nigerians would prefer to resell to a Chinese vendor.
Is reselling gift cards actually profitable?
Many young people, particularly in Nigeria, have turned gift card reselling into a successful business.
This should come as no surprise—the global gift card market is estimated at over  $300 billion as of 2021.
But according to a report from CNBC, roughly $3 billion worth of these cards go unused or are forgotten in drawers each year.
What this shows is that a huge number of people have unwanted gift cards that they would love to exchange for cash.
Also, here in Nigeria, a great number of people receive payments in gift cards from their international clients and would want to exchange them for cash.
Again, people love the idea of getting things at discounts.
Consequently, these demands have created a source of income for intelligent folks who know their way around gift cards.
Scroll down and let's meet in the next section.
---
Heads Up!
Do you want to learn how to trade cryptocurrencies profitably?
We developed a perfect course to help you master Cryptocurrency Trading.
Go to www.ctmastery.com to enroll. You can also join our Telegram community at https://t.me/ctmastery for more information.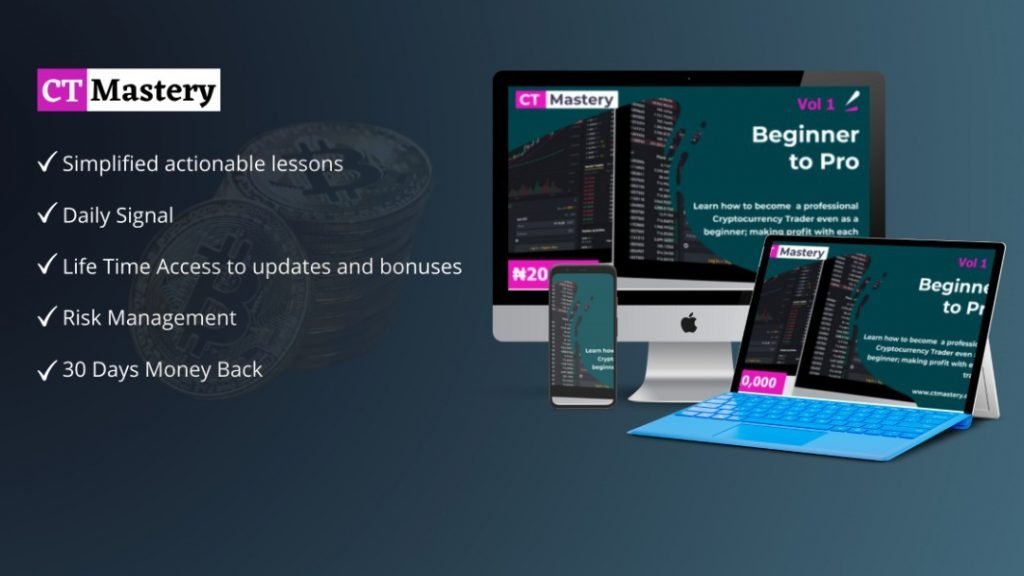 ---
Conclusion
We have reached the end of this post! I hope you enjoyed it.
There you have the top 8 platforms to buy and sell discounted gift cards, including Amazon gift cards.
Digging up these websites, I found that:
In the US, you can easily find sites to buy and sell discounted gift cards.
This is not the same in Nigeria, for the simple reason that most Nigerian-based sites only permit you to either buy or sell gift cards.
This leaves Nigerians with the option of obtaining discounted gift cards from mostly crypto P2P exchanges.
It's time to get your response, so tell me;
Is there a top site for selling discounted gift cards that I missed?
Would you like me to write an article specifically on how to buy or sell any kind of gift card?
How about I write an article on how to find a legitimate Chinese gift card vendor?
Leave your thoughts in the comment section below!
If you enjoyed this post, do well to share it with friends by clicking the "SM" buttons below. Thank you!