Today's post is a detailed review of Poloniex, a cryptocurrency exchange that supports a wide range of digital assets.
It has excellent features that help the users trade and earn.
Keep reading to learn about these features, the platform's services, and more.
Let's dig in!
---
Post Summary
This review is grouped into the following subheadings for an easy read:
Click on any subheading to read its details immediately.
Enjoy your reading!
---
1. Poloniex Overview
Poloniex is one of the major bitcoin exchanges that facilitate the trading of digital cryptocurrencies.
It was established by Tristan D'Agosta in 2014 with headquarters at the Republic of Seychelles.
During the last quarter of 2018, Ms. Circle bought Poloniex under the name of Polo Digital Assets Ltd.
The goal of Poloniex is to create a sophisticated trading platform for reliability, security, and high performance.
In addition, you can open an account with them as an individual or an institution.
Keep reading to learn its features!
---
2. Features Of Poloniex
Mobile App
Wallet
Live Chat
Blog
Trading Bot
Demo Account
Referral
Poloni DEX
Next, we'll look at the products and services offered by Poloniex.
Stay with me!
---
3. Poloniex Products and Services
They include:
i. Exchange
Here, users can exchange various coins.
Over 440 cryptocurrencies are supported on the platform.
ii. Trading
Poloniex supports Spot trading, Margin Trading, and Futures trading.
It has over 200 available Spot trading pairs. Awesome!
iii. Lending
Traders on the platform can lend their cryptos and earn interest from them.
Cool!
iv. Buy Crypto
Users can easily buy cryptocurrencies instantly or from the order book and have them sent directly to their wallets.
v. DeFi 
This service allows users to trade DeFi assets like NFTX, CUDOS, DEGO, XDAI, PARSIQ, e.t.c
vi. Staking
Users can also stake their assets and earn rewards on Poloniex.
Click here to see the coins you can stake and their rewards.
Tag along to see the countries and currencies supported by the platform!
---
4. Countries and Currencies Supported by Poloniex
Countries
All countries can access Poloniex except:
Botswana
American Samoa
Afghanistan
Antarctica
Bouvet Island
Christmas Island
Crimea
Cuba
USA
Western Sahara
French
Antarctic Lands
Gaza Strip
McDonald Islands
Iran
Iraq
Jan Mayen
Lebanon
Mariana Islands
Pakistan
Palestine
Paracel Islands
Republic of the Congo
Sudan
Spratly Islands
South Georgia
Syria, and 4 others.
South Sandwich Islands
Currencies
Cryptocurrencies
Fiat
USD
EUR
AED
ARS
AUD
AZN
BGN
BRL
CAD
CHF
CRP
COP
CRC
CZK
UZS
VND
DKK
DOP
GBP
GFEL
HKD
HUF
ILS
INR
JPY
KRW
KZT
MAD
MDL
TRY
TWD
UAH
MXN
MYR
NAD
NGN
NOK
NZD
PEN
PLN
PHP
QAR
RON
RUB
SEK
SGD
UYU
ZAR
Let's take a look at the modes of payment!
---
5. Payment Methods and Fees charged by Poloniex
Payment Methods
The Payment methods include:
Cryptocurrency
Credit/Debit Card
Simplex
Bank Transfer
Fees
i. Trading Fees
Trading fees are charged based on your verification level.
Check out the table below for more information.
Notice that the higher volume you trade, the lesser fees you pay.
ii. Deposit Fees
None
iii. Withdrawal Fees
There are charges for the withdrawal of assets for broadcasting purposes although the fees are based on the currency you wish to withdraw.
You will see the fees when you place a withdrawal request.
Note: The withdrawal fees go to the miner and not to Poloniex.
iv. Lending Fees
Poloniex takes a fee of 15% from the interest you earn.
v. Other Fees
Simplex charges a 3.5% or $10 processing fee per transaction (whichever has a greater value.)
Read on to learn about the platform's limit and verification requirements in the next section.
---
6. Poloniex Verification Requirements and Transaction limits
Verification Requirements
To trade conveniently on this exchange, you need to verify your account.
Poloniex has different verification levels namely:
Level 1 – email address verification only. 
Level 2 – identity verification with International Passport, Driver's license, or National ID card.
There are higher levels that you can attain when you complete more trades.
They are Level 3, Level 4, Level 5, and Level 6.
For the Plus Silver and Plus Gold levels, a user will have to complete an application form for that.
Interestingly, the higher your tier, the more discounts you'll enjoy in trading fees.
Transaction Limits
Generally, the minimum worth of crypto you can buy at once is $50.
The maximum daily purchase amount is $20,000 and the maximum monthly purchase is $50,000.
For Margin trading, there are no limits. Also, level 1 users cannot do margin trading.
When it comes to Spot trading, transaction limits vary based on verification levels.
In the table below, you will find the summary of transaction limits based on verification levels:
| | | |
| --- | --- | --- |
|   | Level 1 | Level 2 |
| Spot Trading | Unlimited | Unlimited |
| Deposits | ✔ | ✔ |
| Standard Withdrawal Limit | $10,000 per day | $50,000 per day |
| Withdrawal Limit with 2FA | $50,000 per day | $1,000,000 per day |
| Buy Bitcoin With Cards | ✔ | ✔ |
| Lending | ✔ | ✔ |
| Custom Withdrawal Limits | ✖ | ✔ |
| Margin Trading | ✖ | ✔ |
| Futures | 10X Leverage | 100X Leverage |
| Manual Funds Transfers | Limited | ✔ |
| Funds Recovery | Limited | ✔ |
---
7. Customer Support and Public Opinion
Customer Support
Poloniex has a live chat where the traders can send in their questions.
Also, it operates a blog where you can get the latest updates about the platform.
They have a knowledge base on their platform where you can get further answers.
In addition, the users can also find answers on these social media channels:
https://t.me/poloniexenglish
https://www.weibo.com/u/7335432157
https://medium.com/poloniex
https://twitter.com/Poloniex
http://twitter.com/PoloSupport
https://vk.com/poloniexexchange
Public Opinion
I checked TrustPilot and Poloniex had an average rating with 207 reviews.
Most of the reviews were negative and concentrated on the fact that users lost their funds.
However, there were replies from the team that they will work on refunding them as they are backed by insurance funds.
This shows that Poloniex has to put in a little more effort to satisfy their customers better.
Poloniex on SCAMADVISER has a trust score of 100% which is encouraging.
Also, WebOfTrust considers Poloniex very safe. It has a score of 93%.
I know you can't wait to get started right away,
So, let's get you started!
---
8. How To Get Started
i. Lookup Poloniex.com, write down your email, and click on 'Get Started'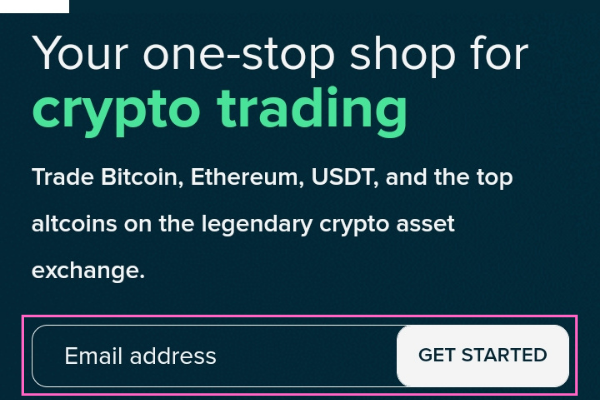 ii. Click on the 'Sign Up' button
iii. Fill in your details on the form that will be presented to you.
Note: Register the country where you reside at the moment.
iv. Confirm your email by clicking the link sent to you.
v. Sign in again and fill in your profile information
v. Finally, verify your e-mail address
Bravo! You are done with the registration. You can now start trading.
*Endeavor to set up 2FA for the advance protection of your Poloniex account.
Moving on, I compared Poloniex with similar exchanges.
Keep reading!
---
9. Comparing Poloniex with Similar Exchanges
1. Poloniex vs. Huobi
Huobi is a cryptocurrency exchange based in the Republic of Seychelles just like Poloniex.
Both exchanges are renowned trading platforms and offer diverse services and coins.
However, Huobi provides more payment options than Poloniex.
Read more: Huobi Review: Find Out Why This Exchange Is Trusted By Over 4.5M Users
2. Poloniex vs HitBTC
HitBTC is a bitcoin exchange that facilitates the trading of cryptocurrencies just like Poloniex.
But it supports more trading pairs and charges lower fees than Poloniex.
Read more: HitBTC Review (2021) – Perform Spot & Margin Trading In One Place!
We are almost done here but, let's answer some frequently asked questions.
---
10. FAQs
Is Poloniex Safe?
I think Poloniex is safe based on the following reasons:
– The founder is known.
– It has a physical office.
– Registration information on the site tallies with what is on Whois.com
– Poloniex adopts different security measures including Two-factor authentication and storage of users' funds in cold storage.

*Though the exchange experienced an attack in 2014, it has long recovered from the loss.
What can I do with Poloni DEX?
This feature is a TRON-based decentralized exchange where users can trade TRX for other coins.
How long does it take to unblock an account on Poloniex?
If you are in level1, it will take about 2 months to help unblock your account but if you are in level 2, it will take a maximum of 4 days.
---
Hey!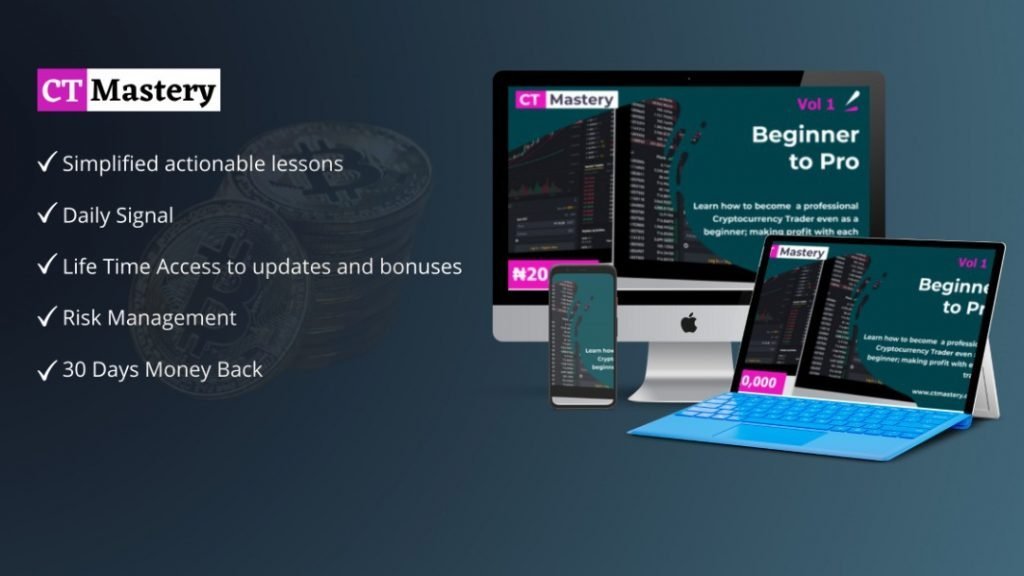 ---
11. Conclusion
Poloniex is a cryptocurrency exchange that supports Spot trading, Margin trading, Futures trading, and instant buying of coins.
However, they have to put in more effort to satisfy their customers.
Here, we'll draw the curtain on our discussion on Poloniex. I hope you enjoyed the read?
So tell me, will you open an account with Poloniex? 
Perhaps, you have an account already, what is your experience like?
Please write down your response in the comment section below.
Do not forget to share with your friends.
Thank you!