For your reading pleasure today, I will be discussing Dash – the digital cash.
Dash (DASH) is one of the cryptocurrencies that received a lot of attention in 2017.
It traded at $10 per coin in January 2017 but by December 2017, it was trading at $800 per coin, which is an impressive 8000% increase.
In other words, if you had bought a $100 worth of Dash in January, you could cash out $8000 in December 2017.
Dash ranks number 17 of the top 100 coins on coinmarketcap.com (in terms of market capitalization) with a market cap value of more than $634 million(as of 14th November 2019).
In today's post, I will take you through all the top facts you need to know about Dash and more.
So… just settle in all comfy as I take you on this facts-unraveling trip.
---
Post Summary
Today's post will be discussed under these subheadings:
The details of each subheading can be accessed by clicking on it.
Let's get started immediately.
---
What is Dash(DASH)?
Dash Explained
The world of cryptocurrencies has been greatly dominated by a number of digital currencies and Dash is one of them.
Dash is a cryptocurrency that was created by Evan Duffield on January 18, 2014. However, "Dash" was not the name of this cryptocurrency when it was released.
It was released as XCoin (XCO) in 2014, rebranded to "Darkcoin" in February 2014 and rebranded a second time on the 25th of March 2015 to "DASH".
The name 'DASH' was coined from"Digital Cash"; just as Binance was from "Binary + Finance".
Evan Duffield, after studying the Bitcoin blockchain, was impressed but was also quick to notice some of its limitations.
He found that it was not fast enough, not really private and scalable. So, he decided to create a cryptocurrency similar to Bitcoin where these changes can be implemented, hence Dash.
Dash currently has about 50 employees continuously working on its development.
Dash Mining
At the time when Evan Duffield created Dash, he wanted to use an algorithm that wasn't exploitable by the powerful ASIC miners that control Bitcoin mining.
As a result, he created an algorithm known as X11. The X11 algorithm is a Proof-of-Work algorithm, just like Bitcoin's SHA-256.
It uses the processing power of computers to solve a cryptographic problem, thus proving that work has been done.
But the X11 algorithm differs from other Proof-of-Work algorithms because it uses 11 different hashing processes. This made it difficult for an ASIC miner to be used to mine Dash then.
Though initially intended to be ASIC-resistant (mined only via CPUs & GPUs), developers of ASIC found a way to mine Dash's X11 and it is now possible to mine it using much stronger hardware.
Examples include DM 11G, Antminer D3,e.t.c.
The maximum number of DASH that can ever be mined is 18 million DASH.
About 9.1 million of these coins are already mined and are currently in circulation.
From the way the Dash network is programmed, the number of coins mined each year decreases by 7.1% every other year.
This implies that the last of the 18 million Dash coin would all be mined by the year 2300.
I will now go ahead to discuss the features of Dash.
Read on.
---
Unique Features of Dash
Dash has the following unique features:
Private send
Instant send
MasterNodes
Governance
Dash Evolution
ChainLocks
I will now explain further below.
1. Private Send
In Bitcoin transactions, your payment is not completely anonymous. This is because everybody can see the wallet addresses a Bitcoin is coming from and going to, but the owners are not known.
However, someone who knows you personally and has your Bitcoin wallet address can check all the transactions you have made on that wallet address.
But with the Dash Private Send feature, you can make a private transaction.
When you send Dash using Private Send, your transaction is first mixed with other transactions before it is sent to the wallet you intend it to be sent.
This is just like someone throwing in a tennis ball into a basket filled with tennis balls, have it shaken together and later picked out.
It becomes more difficult for someone to know the number of Dash you sent and the address you sent it to.
2. Instant Send
Dash was the first digital currency to offer secure instant transactions based on the masternode network.
Unlike conventional blockchains, where it is necessary to wait for transaction confirmation in a block, Dash leverages the network of masternodes to validate that the funds specified in the transaction have not already been spent.
It then locks them within 1-2 seconds so they cannot be spent again until the transaction is completed.
Any transactions attempting to use the same funds will be rejected by the network, even in the case of a 51% attack.
A 51% attack refers to an attack on a blockchain by a group of miners controlling more than 50% of the network's mining hashrate, or computing power.
The attackers would be able to prevent new transactions from gaining confirmation, allowing them to halt payments between some or all users.
Thus, they will be able to reverse transactions that were completed while they were in control of the network, meaning they could double-spend coins.
However, using the 'Instant Send' feature costs a transaction fee of 0.01 DASH or ~$0.15.
3. MasterNodes
In addition to traditional Proof of Work (PoW) rewards for mining Dash, users are also rewarded for running and maintaining special servers called masternodes.
It is through these nodes that the PrivateSend, InstantSend, ChainLocks, Dash Evolution, Governance System are implemented.
Masternode owners must have possession of 1000 DASH(this is to ensure you do not abuse it as you will likely lose your coin if you do so).
The DASH can be moved or spent at any time, but doing so will cause the masternode to stop earning rewards.
Masternode users are also given voting rights on proposals. Each masternode has one vote and this vote can be used on budget proposals or important decisions that affect Dash.
Masternodes cost money and effort to host so its users are paid a percentage of the block reward as an incentive.
Because just one masternode is paid in each block, the frequency of the payment can vary, as well as the value of the Dash paid out.
This tool shows a live calculation of masternode earnings. These rewards decrease by 7% each year, together with the block reward.
As reported on dashnews.org, a total of 5,000 masternodes exists but only 4,872 masternodes are enabled.
4. Governance
This feature is what makes fast and continuous improvement of the Dash network possible because it allows the masternode owners to take part in the decision-making for the network.
Each time a block is mined, there is a reward. Unlike Bitcoin where 100% of this reward goes to the miners, 45% of the reward goes to the miners, 45% goes to the MasterNodes owners, and 10% is saved for the development of Dash.
This 10% is released monthly but can only be spent when at least 51% of the masternode owners approve of the spending proposal.
The proposals include salary payment for the DASH developers, DASH awareness campaign and approving changes in the DASH network itself.
5. Dash Evolution
Dash Evolution is the code name for a decentralized platform built on Dash blockchain technology.
The purpose is to make Dash more scalable and more user-friendly.
Dash has a long history of innovation and development, with multiple significant products and features released over the years.
Dash has an ambitious roadmap and proven history of delivery as seen here.
6. ChainLocks
ChainLocks is a feature provided by the Dash Network which provides certainty when accepting payments.
This technology, particularly when used in parallel with InstantSend, creates an environment in which payments can be accepted immediately and without the risk of blockchain reorganization events.
The risk of blockchain reorganization is typically addressed by requiring multiple "confirmations" before a transaction can be safely accepted as payment.
This type of indirect security is effective but at a cost of time and user experience.
ChainLocks are a solution to this problem.
---
Dash Wallets
[wp-compear id="10146″]
I have divided the wallets where you can store Dash into these 4 categories:
Paper
Exchange
Mobile/Desktop
Hardware
Read the details below.
1. Paper Wallets
You should know that cryptocurrencies are not really stored anywhere. You store the Private and Public key required to access it.
The paper wallet is the cheapest form of a Cold wallet and has a very low-security level. This is because the paper can easily be misplaced or even destroyed by water.
Unlike the hardware wallet that you will need to purchase, the paper wallet only requires you to print them.
Click here to read how to make a Dash Paper Wallet
2. Exchange Wallets
These are online wallets that are hosted on exchanges/trading platforms and can be accessed from any internet-enabled device. This makes it more susceptible to attack from hackers.
Though many of these exchanges have security measures like 2FA (Two Factor Authentication) to mitigate these attacks, it is not advisable to leave your DASH in them.
Examples of such exchanges include Quidax, Binance, CEX.IO, Changelly, Coinbase, e.t.c.
3. Mobile/ Desktop Wallets
Dash Wallet 9.0: This is the official Dash mobile wallet developed by Dash developers. It is compatible with any device.
Dash Core: Dash Core is a full-featured Dash wallet and P2P Client, including InstantSend, PrivateSend, governance, and masternode management features. It keeps a full copy of the blockchain.
Jaxx: With this mobile wallet, you can store up to 80+ cryptocurrencies including Dash. It also allows you to purchase Dash directly from this wallet. It is available for Android, iOS, Mac OS X, Windows, Linux, and Google Chrome extension.
Coinomi: With this mobile wallet, you can store up to 1,500 assets including DASH as well as exchange these cryptos for one another directly from the app. It is available on Windows, macOS, and Linux.
The exchange wallets listed above also have mobile apps.
4. Hardware Wallets
The 4 most recognized hardware wallets are:
---
Where Can I Buy Dash?
The exchange to use depends on the payment method you are comfortable with.
But with whichever method of payment chosen, when you acquire the coins, be sure to move it to an external DASH wallet.
You can buy Dash from the following exchanges in Nigeria:
Quidax
Blockvila
Binance
CEX.IO
Changelly
CoinCola
1. Quidax
Quidax was launched in August 2018.
It is similar to Luno and is its major contender in Nigeria. It is ranked among the top 3 exchanges in Nigeria in terms of trade volume.
To buy Dash on this platform, do the following:
First, you create a Quidax account
Then fund your Quidax naira wallet using the debit card or via bank transfer
Next, you click on 'Exchange' or 'Instant Buy/Sell'
There you will see the Dash price when you select DASH. Enter the amount you want to buy and click on 'Buy'
2. Blockvila
This is Nigeria's number 1 broker exchange and was formerly called 'Ngexchanger'.
Founded in 2017, it has proven itself to be one of the best indigenous cryptocurrency exchanges.
This can be accredited to its excellent customer support system, user-friendly interface, and instant funding when buying Dash.
You can buy any cryptocurrency on Blockvila; even though it is not listed, the support team will source it out for you.
3. Binance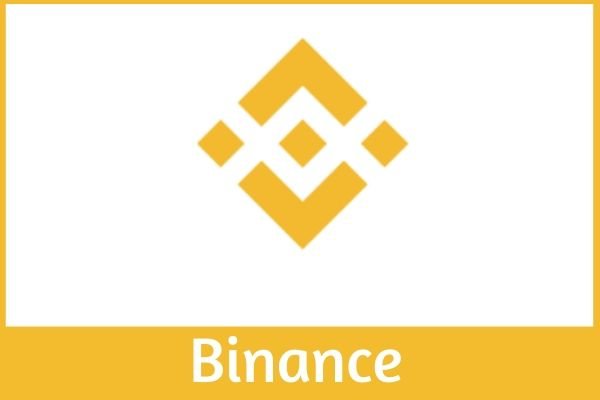 Binance was launched in 2017 by Changpeng Zhao, a Chinese developer.
It is a trading platform for over 500 cryptocurrency pairs. and now offers more services apart from crypto trading.
Just recently(October 2019), it partnered with Flutterwave, a global payment technology company to provide access to its African users to purchase cryptocurrency with fiat.
4. CEX.IO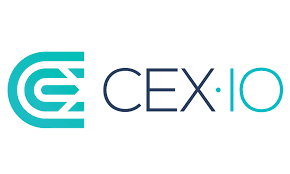 CEX.IO was launched in 2013 as a Bitcoin exchange that also offers cloud mining services.
In 2015, it stopped its mining activities and focused mainly on the Bitcoin sector.
Over the years, CEX.IO included Dash to the exchange considering the growing interest towards it.
You can buy the following pairs on CEX.IO: DASH/BTC, DASH/USD, DASH/EUR, and payments can be made through bank transfer and by using credit/debit cards.
5. Changelly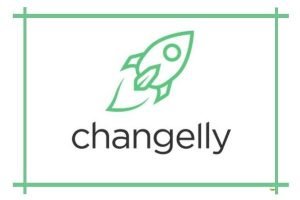 Changelly is a non-custodial instant cryptocurrency exchange, which means that users' funds are not placed in the service.
It acts as an intermediary between crypto exchanges and users since its inception in 2015.
Other supported coins include Bitcoin, Ripple, Ethereum, Litecoin, and 150+ others.
6. CoinCola
CoinCola is a Hong Kong-based cryptocurrency exchange founded in 2016.
It offers both peer-to-peer (P2P) trading and coin-to-coin pair trading in one integrated platform.
Other supported cryptos include Bitcoin, Litecoin, Ripple, Tether, EOS, and Bitcoin Cash.
Here you have it; the top 6 exchanges to buy and sell DASH in Nigeria.
But then, how is Dash faring in the crypto market with all the competition?
Find out all about that below as I compared the digital cash against Bitcoin, the crowned-crypto king!
---
Dash vs Bitcoin
Bitcoin's shortcomings brought about the development of the cryptocurrency, Dash, but is Dash living up to its lofty ambitions?
You are about to find that out for yourself!
Bitcoin introduced cryptocurrencies in the year 2009(January 3rd) after Satoshi Nakamoto put out its white paper. But for Dash, its creation came up later in 2014(January 18th) by Evan Duffield.
For ranking, Bitcoin still maintains the no. 1 position as crypto king on coinmarketcap with a market cap of $147+ billion while Dash is at the 22nd position of the top 100 cryptos with its market cap at $590+ million(Figures as seen on coinmarketcap.com as of 19th Nov. 2019).
The average block time for Dash is 2.5mins but Bitcoin still takes its time to add a block after 10mins.
Though both coins are mineable, different algorithms are used for their mining. Bitcoin can be mined solely with SHA 256 algorithm while Dash is mined with the X11 algorithm (though we now have some ASIC miners using the SHA 256 algorithm).
Still, on the mining, the total number of BTC that can ever be mined is 21 million with more than 18 million coins already in circulation; leaving less than 4 million coins yet unmined.
For Dash, a total of 18 million coins can ever be mined; 3 million coins less than the total BTC coins. Out of the 18 million coins, more than half(i.e >9M) are in circulation and less than 9M left to be mined.
Furthermore, Dash transactions are not traceable; thanks to the PrivateSend feature(discussed above) which makes that possible.
But that is not the case with Bitcoin. Bitcoin transactions are not entirely anonymous because the addresses can be traced i.e where the address sent BTC to or received from.
Lastly, with other features such as InstantSend, MasterNodes, e.t.c, Dash developers seek to combat the shortcomings found in the Bitcoin blockchain.
But Dash will have to do a lot more to catch up with Bitcoin.
---
Conclusion
As cryptocurrencies mature, there is always room for improvement and updates.
Instead of trying to pick a winner outrightly, it is probably of more importance to see which cryptocurrencies have the right fundamentals to survive and thrive.
Going by this, Dash is well-positioned to continue growing and innovating.
And with that, I draw the curtain on this facts-unravelling journey.
So tell me: do you own Dash coins already or you are yet to acquire that?
Will you want to become a MasterNode owner?
Do you think Dash will be ranked among the top 10 coins in the near future?
Or do you have questions for me?
Just let me know in the comment section your thoughts on these and of course, your questions.
And a click on any of the social media buttons below will let others in on these facts about Dash.
So just click as many times as you can!