The post of today contains all the information that you need to know about Tether(USDT).
Tether(USDT) is a cryptocurrency asset that is issued on the Bitcoin blockchain through the Omni Layer Protocol.
The Tether company provides digital tokens linked to their native fiat currency(USD).
Thus, the price of Tether is not based on the supply and demand of Tether like other cryptocurrencies. Rather, it is based on the real-world price of the US dollar (USD).
At the end of today's post, you would have learnt all the facts about Tether: the basics, its workflow, wallets, and where to buy/sell USDT with answers to some frequently asked questions.
I say this confidently because I have taken time to put together the whole facts in simple English; no techies used.
Alright, enough promptings already! Let's begin at once.
---
Post Summary
To be able to discuss this post effectively, below are the subheadings to be discussed:
A click on the headings takes you straight to where they were discussed in detail.
From the next point, I will be starting up the discussion proper; you can take down notes and questions so you can ask me later.
Okay… Here we go!
---
Tether(USDT) Explained in Plain English
Tether(USDT) is a stablecoin that is backed by fiat currencies. It is a cryptocurrency asset that is issued on the Bitcoin blockchain through the Omni Layer Protocol.
The most popular currency Tether uses is the US Dollar(ticker symbol = USDT) with Euro(ticker symbol = EURT) and Japanese Yen(ticker symbol = JPYT).
Tether was first launched in 2015 around February by a Chinese company known as Tether Limited. The company is based in the British Virgin Islands.
The CEO of Tether is JL Van Der Velde, its CFO is Giancarlo Devasini, and Stuart Hoegner is the General Counsel. This confirms the connection Tether has with Bitfinex as seen on the Paradise Papers leak.
Its creation came about owing to the well-known fact that cryptocurrencies are very volatile. The price of Bitcoin can go from $9,000 to $10,000 and back to $9,000 within 24 hours.
This volatility of cryptos is a gold mine for traders but investors might prefer a more stable cryptocurrency. This search for stable crypto led to the creation of Tether.
Tether has the following advantages over other cryptos:
Unlike most coins, the value of USDT does not depend on how often the coin is bought and sold. It also does not feel the general market decline.
The price of Tether is based on the real-world price of the US dollar (USD). 1 USDT is intended to remain exactly equal to $1; nothin more, nothing less.
Note that while Tether users are protected from the volatility of cryptocurrency, they're still exposed to fluctuations in the price of the back-up fiat currency.
Withdrawals from foreign exchanges take a lot of time if not days. But with Tether, transactions are completed in seconds.
The transaction fees by Tether are very cheap when compared to that which is charged by the banks on foreign exchange conversion fees and percentage on the transfer.
But how exactly does Tether blockchain work?
Find that out in the next section.
---
How Tether Works
The Tether network is built within three layers. The first layer has the Bitcoin blockchain.
At the second level, the Omni protocol itself is located. This technology allows you to create and destroy a cryptocurrency, track and report the circulation, transact and store USDT and fiat in a peer-to-peer, pseudo-anonymous, crypto secure environment.
The third level is occupied by Tether Limited. The company is responsible for accepting fiat currencies from users and issuing cryptocurrencies instead and maintaining reserves.
Tether Limited makes decisions and integrates the cryptocurrency on various exchanges, wallets, other projects, etc.
The workflow of Tether is simple. The user needs to submit fiat currency to Tether Limited who then creates the Tethers and credits the Tether wallet of the user with equal USD Tether.
To transact with Tethers, the users follow a very simple procedure synonymous to that of Bitcoin. You can send and receive Tethers from other users into a USDT wallet or buy from exchanges that deal with Tether.
To redeem the Tethers into fiat currency, the Tethers must be submitted to the issuing company who then credits the bank account of the user with fiat currency (USD).
Following Bitcoin, Ethereum based Tether coins were launched as well.
Next to be discussed is the top wallets for storing Tether.
Keep on reading.
---
Top Wallets to Store Tether(USDT)
[wp-compear id="10541″]
The best wallets for storing your Tether include the following:
1. Ledger
Ledger wallets are good hardware wallets for storing USDT and other cryptocurrencies. This is because the coins are kept offline. They are produced by a French company called Ledger. It has 2 models: Nano S and Nano X.
Read also:
2. Trezor
The 2 models of Trezor wallets(Trezor One and Trezor T) support the storage of Tether and other 1000+ cryptocurrencies. Trezor T is an upgrade of Trezor One and is compatible with hot wallets such as Mycelium and Electrum.
Read further:
3. Bitfi
Bitfi is a global payments technology company working to encourage businesses and consumers to participate in the digital currency economy. It is the manufacturer of Bitfi Knox, a hardware wallet that was, at one time, termed unhackable. The wallet supports USDT and many other cryptocurrencies.
Read the complete review of Bifi here.
4. KeepKey
KeepKey is a beautifully designed hardware wallet. It currently supports up to 100 cryptocurrencies including USDT.
Read also: KeepKey Wallet Review – All You Need to Know in One Place
5. Coinomi
This wallet is the multi-coin storage, so it's great for keeping all your keys in one place. For security, Coinomi uses seed phrase backup and the user's IP addresses are hidden for extra privacy. The wallet also has ShapeShiftbuilt into it.
Further reading: Coinomi In-Depth Review – Store up to 1000+ Coins in One Place
6. Exodus
This is a beautifully designed cryptocurrency software wallet that can hold over 100 different crypto assets, including Tether. Exodus is available for iOS, Android, Windows, Linux, and Mac.
7. Atomic Wallet
Atomic Wallet provides a powerful, in-demand service that allows users to reduce the effort spent on managing crypto assets​ making it transparent and reliable.
The wallet is available for all major Operating Systems.
Other wallets that can be used include exchanges such as Binance, Coinbase, Remitano, etc.
Now you know the top wallets for storing your coins, I go over to the best exchanges where you can purchase USDT at the best price.
Just scroll down.
---
Where to Buy/Sell Tether at the Best Price in Nigeria
The top exchanges for buying/selling USDT in Nigeria include the following:
1. Quidax
Founded in August 2018, Quidax is now ranked among the top exchanges in Nigeria.
It supports users from around the world and processes its over the counter(OTC) transactions using Flutterwave. The supported cryptos include:
Read the full review of Quidax here including a video on how to use the platform.
2. Blockvila
Formerly known as Ngexchanger, Blockvila is an exchange based in Port Harcourt, Nigeria.
It was founded in 2017 and specializes in buying, selling, and exchanging digital currencies.
The company has customers from all around the globe. The supported cryptocurrencies include:
Bitcoin (BTC)
Ethereum (ETH)
Tether(USDT)
Ripple (XRP)
Bitcoin Cash (BCH)
Dash (DASH)
Litecoin (LTC)
Ethereum Classic (ETC)
NEO (NEO), etc
If you want to buy any coin (even though not listed), just contact the support team and they will source it out for you.
Read more about Blockvila in this review.
3. Remitano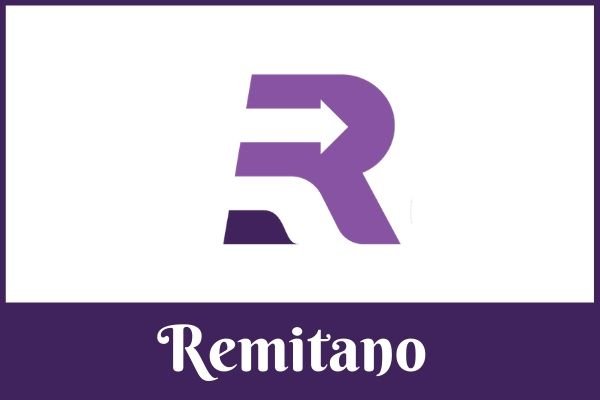 Owned by Babylon Solutions Limited, Remitano was launched in April 2016 and supports more than 50 countries.
It started off as a P2P Bitcoin exchange but has expanded over the years to include more services and currencies.
The cryptocurrencies supported at the P2P and Wallet
Bitcoin (BTC)
Ethereum (ETH)
Litecoin (LTC)
Bitcoin Cash (BCH)
Ripple (XRP)
Tether (USDT)
Currencies supported at Investment
EOS (EOS)
Binance Coin (BNB)
Cardano (ADA)
Stellar (XLM)
Tron (TRX)
Read more: Remitano Review (2019 Update) – The Complete Review and Comparison
4. Binance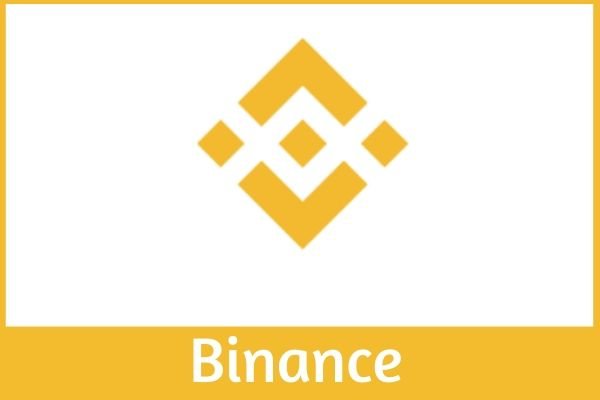 Binance, which was launched in 2017, is a trading platform for over 500 cryptocurrency pairs.
It was founded in China by a developer, Changpeng Zhao and now offers a lot of other services besides crypto trading.
It supports over 100 cryptocurrencies including the top 100 cryptocurrencies on coinmarketcap.com
Read the amazing Binance Review to learn more about this exchange.
5. Changelly
Changelly( which was once a subsidiary of the Minergate team but not anymore) was launched in 2015.
It partners with MyEtherWallet, Exodus, Binance, BRD, Edge, Coinomi, Simplex, Trezor, Ledger, Enjin, Indacoin, Huobi Wallet and other well-known players in the crypto industry.
The supported cryptocurrencies include:
Bitcoin (BTC)
Litecoin (LTC)
Monero (XMR)
Dash (DASH)
Ripple (XRP) and 100+ more
Read also: Changelly Review 2019 – All You Need to Know
The top exchanges listed above can be accessed by both users in Nigeria and other countries.
I will be looking at what the future holds for this great stablecoin next.
Just keep reading.
---
What Does the Future Hold for Tether?
Tether is one of the biggest stablecoins. The tokens are backed by Dollars.
Tether does not have its own blockchain — it functions within Bitcoin's script on a layer called the Omni Layer.
Despite the fact that the coin is still widely used on the market as a convenient way of transferring value, Tether has been shrouded in controversy with accusations of being undercapitalized.
Following reports online, it was reported that Tether updated their terms and conditions (without notifying the public) in March 2019.
The recent update states that 'the reserves may include assets other than fiat currency'. This shows that Tether does not have enough reserves to cover the circulating supply of USDT.
Because of this, the crypto community became infuriated about the non-transparent stablecoin. Investors, too, now treat stable cryptocurrencies with extra caution.
Well, I know that it might seem that the future of stablecoins now seems to be murky. But stablecoins still play a significant role in the future development of cryptocurrencies and blockchain technology.
In my humble opinion, I think the key thing for stablecoins companies to do would be to operate in the most transparent way possible.
Tether, with all the controversy it is facing, should serve as a great example of what potentially could happen if there is a lack of transparency.
In the next part of this post, I will be providing answers to some commonly asked questions about Tether.
To learn more about stable coins and 8 best read: Stablecoins, what it is and how it works
---
Frequently Asked Questions(FAQs)
What is Tether backed by?
Tether is backed by currencies and assets that are equivalent to the number of USDT in circulation. But note that the company does not keep a 1 to 1 dollar to USD in deposits.
Is Tether a Stablecoin?
Stablecoin is a cryptocurrency that is pegged to an asset with a stable value, such as gold or fiat money.
Tether is backed by fiat currencies such as the US Dollar and Euro which makes it a Stablecoin.
Is Tether an ERC-20 token?
Ab initio, Tether was Bitcoin-based; issued through the Omni Layer Protocol. But now, we have Ethereum-based Tether for US Dollars and Euros that are compatible with the ERC-20 standard.
The Ethereum-based Tether makes it possible for tokenized USD and EUR to be transferred over the Ethereum network.
---
Conclusion
In this section, I draw the finishing line for today's post.
So far, I have talked about Tether basics and how it works, the top Tether wallets and exchanges, its future, and also answered some commonly asked questions.
So from all that you've read, is there something you do not understand?
Have you bought USDT from any of the listed exchanges and what was your experience?
What do you think of stablecoins generally?
Let me know your thoughts on the above questions in the comment section below.
And as you read this line, did you notice the buttons below? Okay…Just click on them to let someone in on this knowledge.