Today's post is all about EOS, a leading cryptocurrency blockchain.
EOS is a platform where you can create DApps just like Ethereum and Tron.
The only difference is that on EOS, you get to do that for FREE! (Now ain't that sweet?)
Launched in 2018, the price of its token increased up to $3.25 in August 2020 but nose dived to $2.98 in December 2020.
As you continue further in this post, you will find out (to the very last detail) all that is there to know about the platform and its coin.
So buckle up as we drift into the EOS globe.
---
Post Outline
The day's discussion will follow this course:
For easy navigation, I added the links to their content. You just need to click on any of the subheadings and it takes you to its details.
Now let's get straight to the first subheading.
---
What is EOS?
EOS is both a coin and a blockchain; just as is the case with IOTA and Bitcoin.
It is an open-source blockchain that was launched in June 2018.
This was after its Initial Coin Offering(ICO) that lasted for a year and raised up to $4 billion.
It was launched by the block.one team which consists of Brendan Blumer(CEO), Daniel Larimer(CTO), and 10 others.
Just like Ethereum and Tron, EOS allows you to develop, host, and execute decentralized applications(DApps).
It does this by supporting all the needed essential functions that allow persons and organizations to create blockchain-based apps.
In addition, it is supported by a web toolkit for developing interfaces. Thus, making it a complete package for a seamless DApps creation.
The EOS blockchain consists of 2 principal elements which are the EOS tokens and the EOSIO software.
I discussed these 2 elements below. Just scroll down.
---
EOSIO – EOS Blockchain Life Wire
Just like the operating system of a PC runs the entire system, EOSIO runs the EOS blockchain.
EOSIO is a blockchain software designed for building DApps at all levels.
Whether for a public or a private blockchain network, it is built to suit your business needs.
Once the number of DApps on a particular blockchain keeps increasing, you find that the available resources usually do not suffice.
Thus, you will see the problems of scalability, limited computing power, etc. clogging the blockchain.
EOSIO tries to provide solutions to these problems by offering more scalability and flexibility via its distinct mechanism.
For scalability, it does this by providing support for thousands of business-scale DApps without the system being clogged.
This is made possible because it separates the various levels involved in the working of DApps.
A good example of this is carrying out the DApps' authentication process separately from the execution process.
For flexibility, EOSIO promotes free usage of its platform i.e no charges by allowing the developers to use resources in proportion to their stake.
This greatly enables DApps developers to estimate the cost of hosting and thus, create an effective monetization strategy for their apps.
Let's go check out what EOS tokens is all about.
---
EOS Tokens – What It Stands For and Its Function
EOS is the native coin of the EOS blockchain; just like Ether is for the Ethereum blockchain.
As of 2nd December 2020, EOS is number 14 on the coinmarketcap list with a market cap of $2,843,233,682 and 938,262,344 EOS coins already in circulation.
EOS took a unique approach to how the coins will be distributed.
200 million (20%) of tokens were initially distributed during its ICO in a five day period from 6/26/16 -7/1/17)
700 million (70%) of tokens were distributed on an on-going basis of 2 million per day for 350 days.
100 million (10%) are being held in escrow for block.one to keep their incentives in line with that of the EOS community.
What does EOS stand for?
The development team intentionally left the meaning of "EOS" undefined.
Some of the popular interpretations of EOS are:
Evolution of Scalability
Everyone's Open Society
Enterprise Operating System
Everything on Scale
Ethereum on Steroids
"Eos," the Greek goddess of the dawn
What is the function of EOS tokens?
On the EOS blockchain, you will find 3 classes of resources that apps running on the blockchain expend.
Bandwidth and log storage (Disk)
Computation and computational backlog (CPU)
State storage (RAM)
As a developer, you simply need to hold EOS coins to be eligible to make use of the EOS blockchain's resources.
When you own an EOS token, it confers on you the right to an allocation of these resources.
This is beneficial for token holders especially those that will want to create DApps and smart contracts on the EOS blockchain.
They can hold EOS and as a result, have access to the bandwidth that will allow them to run their application.
This way, users of the app will not pay gas fees to carry out transactions.
If you are holding EOS and you are not interested in running a DApp, you can rent your bandwidth to other participants that need it.
Just like other minable coins like Litecoin, Bitcoin Cash, etc., you can get EOS via mining… but in a different kind of way.
Let's see how you can do that in the next section.
Let's go check it out.
---
How Can I Mine EOS?
EOS is mined using the Delegated Proof of Stake (DPoS) consensus mechanism.
With DPoS, mining costs associated with hardware are eliminated.
I will take a detour and explain DPoS.
Now in a typical Proof of Stake(PoS) consensus mechanism, miners are replaced with validators.
These validators are given the chance to validate ("mine") the next block with a probability proportional to their stake.
But in DPoS (a variant of PoS), you find that a fixed number of validators are elected randomly.
The validators can then increase their chances of validating a block by getting a higher number of stakes.
The higher the number of stakes/money deposited, the higher the chances of validating the block.
Detour over, I am back to mining EOS.
What happens here is that the 21 validators/block producers perform the function of validating blocks.
So in the actual sense of mining, there is NO MINING OF EOS.
What you have are block producers validating blocks and receiving rewards.
But you may ask: How are the block producers rewarded?
I took my time to explain that in the next subheading. Let's go see that below.
---
EOS Block Reward
For the rewards, EOS's DPoS operates differently.
The Proof of Work(PoW) and Proof of Stake(PoS) mechanisms provide more immediate reward system.
For example, in Bitcoin, the miners earn their block rewards immediately they add a block to the blockchain.
But for EOS, it has an inbuilt inflation system which increases its overall supply by 5% every year.
These extra coins are distributed thus:
I will further explain the image below.
The 5% inflation of EOS per year is divide into 2 parts:
1% for the producers
4% for Savings
The main reasons for this distribution style is to ensure that
Producers are sufficiently paid for their services.
No one receives less such that it cannot cover costs.
Everyone who qualifies must get a minimum per day payment. This is to make sure that the big whales who have no intention of producing blocks do not attempt to earn illegally.
See further explanation on that below.
How The 1% For Producers Is Shared
You will remember that I mentioned that there are 21 block producers, right?
Now there are other producers who gained some votes from the election but not enough to be among the 21 selected ones.
You might be wondering why I am bringing this up now. You will find out in a bit.
Now the 1% that is meant for the producers is further divided into 2 parts:
0.25% for Block Rewards
0.75% for Vote Rewards
Now all the block producers are entitled to the 0.25% block reward. This is shared in proportion to the number of blocks they validated.
For the 0.75% vote rewards, they are shared for the 21 block producers and the rest of the standby producers according to the number of votes they have.
But for this to happen, these have to be in place:
The producers who get the reward must qualify for atleast 100 EOS tokens
The vote rewards have to go out at once daily
This is how 1% out of the 5% is shared.
Now I hear you say; What about the 4%?
Yeah, I didn't forget that. Let's go see about that below.
What Happens To The Remaining 4%?
As seen in the image above, the remaining 4% will be kept as savings. It will be allocated to the future worker proposal system.
Now that's a lot of EOS flying around considering that in the first year, there will be 50,000,000 extra coins (considering the initial 1 billion coins).
What this sum will be used for depends greatly on what the EOS community decides.
That's all about the reward.
Next, we will checking out the exchanges where you can buy EOS.
Keep reading.
---
Top Exchanges To Buy/Sell EOS
The reputable exchanges where you can buy/sell EOS are:
Binance
Coinbase
OKEX
Coindirect
Changelly
HitBTC
Gate.io
Find details about them below.
1. Binance
Binance (coined from Binary + Finance) is a cryptocurrency exchange that was founded in July 2017 by Changpeng Zhao.
This exchange aims to improve the future of crypto finance by allowing its users to make payments in cryptocurrencies and other supported methods.
The supported currencies include BTC, EOS, IOTA, ETH, and over 100 others.
2. Coinbase
Coinbase is one of the oldest and biggest names in the crypto space.
It started off in 2012 as a Bitcoin broker exchange but now offers more services and supports more coins.
It provides support for up to 90 countries and 3889 coins including BTC, EOS, ETH, etc.
3. OKEX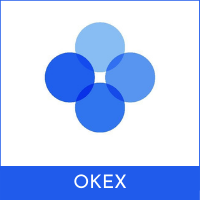 OKEX is a multi-currency exchange that was founded in 2014.
It allows its users to purchase up to 188 cryptos including BTC, EOS, USDT, IOTA, BCH, XRP, TRX, ETH, and LTC which can be bought with your local fiat.
For payment, it provides an array of options for its users.
4. Coindirect
This exchange was launched in 2017 and provides the following services:
It provides support for up to 40 coins(EOS inclusive).
Coindirect services are available in 24 countries and have up to 4 payments options available.
5. Changelly
Changelly is a non custodial exchange that was launched in 2015.
This exchange allows you to buy, sell, and swap cryptos seamlessly.
It provides support for more than 140 coins among which is EOS, BTC, ETH, etc.
6. HitBTC
HitBTC is an advanced cryptocurrency exchange that was founded in 2013.
Based in Hong Kong, the platform offers its users tools and features with high reliability to trade with.
It supports EOS, BTC, ETH, etc. and has up to 800 crypto trading pairs.
7. Gate.io
Gate.io is a trading platform that is operated by Gate Tech. Inc. and was launched in 2013.
It provides its users the opportunity of trading both Spot and Futures in one place.
The platform provides support for up to 500 coins.
Now we have the exchanges listed, the next step is to find out where to store your EOS when you purchase them from these exchanges.
Keep reading.
---
Where Can I Store My EOS? – EOS Wallets
The wallets where you can store your EOS include:
1. Trezor Model T
Trezor Model T is a hardware wallet that stores your private keys offline.
It is manufactured by Satoshi Labs and is an upgrade of the Trezor One wallet.
It provides support for up to 1000 coins including BTC, EOS, ETH, XRP, XMR, etc.
You can get one for 149EUR and can store, buy/sell, and send/receive EOS from this wallet.
2. Ledger
Ledger hardware wallets are created by a French company called Ledger which started in 2014.
It uses a unique technology called BOLOS(Blockchain Open Ledger Operating System) for creating its wallets.
Both Nano S and Nano X supports the sending and receiving of EOS and other coins.
Ledger Nano S sells for 63.03EUR while that of Nano X is 125.10EUR.
3. Exodus
Exodus is the very first multi-assets desktop wallet but is now available in mobile version(Android and iOS).
Some of its features include live charts and portfolio, built-in exchange, and 24/7 human support.
Exodus provides support for more than 100 coins including EOS, BTC, TRX, etc.
4. Freewallet
Freewallet is a mobile EOS wallet that allows you to store, send, and receive EOS.
Its security features include:
fingerprint log in
2FA
pin code lock
email confirmation for each transaction
daily and weekly withdrawal limits
Of all the 127 supported coins, you can top-up your balance with any coin and it will be converted to EOS automatically.
5. Guarda
Guarda is another non custodial wallet for storing EOS and other coins(about 1000).
For convenience, you have this wallet in desktop, web, and mobile versions.
As an added function, Guarda has a built-in exchange where you can buy/sell cryptos for fiat.
6. SimplEOS
This wallet is made solely for the EOS network.
EOS Rio made SimplEOS with a security and transparency philosophy.
It is a desktop application compatible with the most popular operating systems and it's available on Github to be audited by the community.
Other wallets to store EOS include im Token, Scatter, etc.
There you have the EOS wallets. I will go ahead and compare EOS with its counterpart Ethereum.
See the comparison below.
---
EOS and Ethereum Compared
Both EOS and Ethereum allow users to create DApps on their platform.
But though both platforms enables users to achieve the same goal, they do so in different ways.
See their differences in the table below.
Parameters
EOS
ETH
Year founded
2018
2015
Founder(s)
block.one team
Vitalik Buterin
Consensus
mechanism
Delegated Proof
of Stake
Proof of Work
Smart Contracts
Written in C++
Written in Solidity
Number of DApps
332 with the highest
DApps in Gambling(122)
3017 with the highest
DApps in Games(525)
Total number of coins
Not fixed
81 million
Block
Confirmation Time
3 seconds
15 seconds
Number of transactions
per second (tps)
1000+ tps
15 – 20 tps
Cost of Transaction
Free
Gas fee applies
Rank and Market Cap.
on CMC as of 14/12/2020
#15
with a Market Cap. of
2,665,354,319
#2
with a Market Cap. of
$66,495,368,859
There you have the differences between the 2 platforms.
Though EOS is seriously competing against ETH, it is going to be a herculean task to surpass ETH that is already miles ahead.
That notwithstanding, I believe that this competition between these 2 platforms will certainly help the whole blockchain to become better.
I answered some of the frequently asked questions about EOS below. Just scroll down and read up.
---
Frequently Asked Questions About EOS
How does the EOs network make money if transactions are free?
Like I mentioned before, EOS promotes free usage of its platform i.e no charges by allowing the developers to use resources in proportion to their stake.
With conventional blockchains that use the Proof of Work mechanism, fees are charged for processing transactions.
But EOSIO seeks to eliminate these fees by bearing the burden of the fees itself through the 5% inflation.
So, in other words, owning EOS tokens covers any cost that may arise.
You can also check out this video for further explanation.
What makes EOS stand out?
Asides from offering its platform free to its users, EOS is a DApps platform.
Now you might say: Isn't it the same thing with Ethereum, Steem, and Tron? I can create DApps there too.
Yeah, they are the same but EOS stands out for one great feature – Scalability!
EOS stands out because it solved the issue of Scalability which many blockchains are experiencing.
Because of this, such platforms become very expensive to use as users keep increasing their gas fees in order to get their transactions processed.
How are the Block producers elected?
The Block Producers are selected by the token holders through continuous voting.
People can choose to participate in the production of blocks provided they can persuade token holders to vote for them.
To be eligible to vote, token holders must stake their tokens for 3 days.
---
Conclusion
Here we've come to the last past of today's post. Hope you enjoyed reading through?
We traversed the EOS space together while I explained in very simple terms all the details about EOS.
Now that we are rounding up, guess you have things to say.
Let me go first:
Do you own EOS? How did you get hold of it – during the ICO or you bought from an exchange?
Which of the EOS wallets will use to store your coins if you are yet to own them?
In your opinion, do you think the 5% inflation is enough to offset all gas fees incurred by users?
Let me know your thoughts on these in the comment box below. You can also ask me your questions too.
You can help spread the word about EOS by sharing this post using any of the social media handles below.
---
Check out these posts to learn more about altcoins: