Today's post will be all about Monero, another privacy coin.
Monero(XRM) is a cryptocurrency that was derived from Bytecoin in 2014 and bears a close resemblance to other cryptocurrencies.
However, unlike most others, it is open-source, permission-less and totally free from government regulations.
The only authority that can stop you from using Monero is yourself; no one else can.
It offers a unique take on the cryptocurrency world by offering transactions that are private and secure.
In today's post, you will get to learn how Monero came to be, its unique nature, top wallets and exchanges to use for it, and above all, if it is still the number 1 privacy coin.
So come with me as we journey into the world of Monero(XRM)!
---
Post Summary
Monero is a decentralized cryptocurrency that uses ring signatures, ring confidential transactions, and stealth addresses to obfuscate the origins, amounts, and destinations of all transactions.
For more details on how Monero does this, read further. These are what I will be covering:
A click on any of the topics displays its details.
Enjoy reading this post.
---
What is Monero(XMR)? – A Brief History
Monero(XRM) was derived from a certain cryptocurrency called Bytecoin.
Bytecoin was launched back in 2012 and was the first currency to be created using a technology called CryptoNote.
So here is the gist of how Monero came about:
Bytecoin was the first coin to go the privacy way. It started well at the onset, but then, a problem was identified.
The problem was that over 80% of its total coins were already out in the open. If 80% was already in circulation, then there's very little left to be mined.
You know that miners power a blockchain, right? So if there is nothing left to mine, what will power the blockchain?
So due to this identified flaw, 7 developers who worked on Bytecoin decided to create another coin from Bytecoin's code (a process called a Fork).
This coin was to do what Bytecoin set out to do, but in an upgraded kind of way so it does not have a distribution problem like Bytecoin.
The coin they created was called Bitmonero, which was later changed to Monero — translating to "coin" in Esperanto.
Monero was originally created by 7 developers but only 2 of them revealed their identities: Riccardo Spagni (nicknamed "Fluffypony") and David Latapie. This Core Team has provided oversight since.
Monero continues to develop with goals of privacy and security first, and ease of use and efficiency second.
I will then talk on some of the features it has that makes it different from other cryptocurrencies.
---
Monero's Core Features
Some of the features that make Monero stand out include:
Privacy
It is literally impossible to trace a transaction made with Monero to a particular individual.
This is a feature that has made it attractive to people who are concerned with their financial privacy, for a variety of reasons.
You might think such people are into illegal transactions like those carried out in the Dark Web or are trying to escape sanctions like North Korea.
But not everyone with concerns for their financial privacy is into illegal activities.
Security
Users must be able to trust Monero with their transactions, without risk of error or attack.
With Bitcoin, for instance, a particular amount of Bitcoin can be traced from one address to another.
Let's say address "A" bought an atomic bomb from address "B" and paid with 100 BTC.
After address "B" received payment, he/she bought an item or paid for a service to address "C", "D" and "E".
In this case, address "B" might have taken measures to stay anonymous, but address "C" "D" and "E" may be unaware of the fact that the Bitcoin they received was gotten from the sale of an atomic bomb.
Now, the government might trace the identity of address "C" "D" and "E" and take them into custody for a crime they might know nothing about.
That is one of the dangers people are unaware of. Monero however, has no transaction history, making it impossible to trace past transactions to certain individuals or wallets.
Everyone who uses Monero can be at ease, knowing fully well that their coins are clean and untraceable.
Decentralization
Monero is committed to providing the maximum amount of decentralization.
With Monero, you do not have to trust anyone else on the network, and it is not run by any large group.
An accessible Proof of Work algorithm makes it easy to mine Monero on normal computers.
This also makes it more difficult for someone to purchase a large amount of mining power.
Development decisions are extremely clear and open to public discussion.
Developer meeting logs are published online in their entirety and visible to all.
I will now take a look at how its technology works to provide privacy.
Scroll down to read.
---
How Monero's Privacy Technology Works
All transactions on the network are private by mandate; there is no way to accidentally send a transparent transaction.
Monero uses four different privacy technologies:
ring signatures
ring confidential transactions (RingCT)
stealth addresses
Kovri
These hide the sender, amount, receiver, and IP address in the transaction, respectively.
I will explain how each of them is obfuscated.
To obfuscate means to make dark, to conceal.
Obfuscating the Sender
This is done using Ring Signatures.
When the sender signs a Monero transaction, the signature is combined with past signatures from the Monero blockchain.
These act as decoys and make it impossible for an outside observer to determine who actually sent the transaction.
More explanation can be gotten from the video below.
This is done by the use of ring confidential transaction or ringCT for short.
Here, the sender transmits only a small random-looking piece of information.
This information will be verified by the miners that the amount being sent is legit while keeping the actual amount private.
Find more information in the 4mins 29secs video below.
This is done through the use of stealth addresses.
A public Monero address is a 95 character string. But when funds are sent to that address, the funds are actually sent to a different address.
Here is an example of a Monero address: 443o1Zttug2hRCndg9ZDtNPTLq6uaspsH4tLs1AddKCGiwfTs8Jwfirb8TQQrfdDTFB5Tyug93WVbYKAR1vyAsC8VH5BtLo
So for example, let's say the recipient is Gwen.
The funds are sent to a one-time stealth address that is derived from Gwen's public address.
This creates a separation between Gwen's public address and the funds sent to her so no one is able to know her balance.
So only Gwen's private key 'knows' that it can spend funds from that one-time stealth address.
Watch the video below for more clarification(3mins 9secs)
Obfuscating the IP Address
But can't someone just track the sender's IP(Internet Protocol) address and find out its activities?
Monero technology also takes care of that by using a technology called Kovri.
Kovri is a decentralized anonymity technology based on I2Ps' open specifications.
It uses both encryption and sophisticated routing technology to create an overlay network over the internet.
This overlay network enables users to hide their geographical location and IP address.
Thus, obfuscating the IP address too granting total privacy to users.
That is how Monero obfuscates every part of a single transaction(sender, amount, receiver, and address) making it totally private.
The next part of this post will be discussing Monero mining.
Keep reading.
---
Monero Mining
Initially, Monero was mined based on the CryptoNight Proof-of-Work hash algorithm, which comes from the CryptoNote protocol.
But now, the Monero (XMR) network has successfully upgraded to RandomX, a new mining algorithm that aims to be ASIC-resistant.
This upgrade took place on 30th November 2019 when the Monero community workgroup had a live stream on YouTube. The upgrade took place around the 58-minute mark.
This new upgraded Proof-of-Work algorithm, RandomX, uses random code execution together with memory-focused techniques.
This is to be resistant to application-specific integrated circuit(ASIC); a device optimized for professional mining operations.
The upgrade is also reportedly optimized for general-purpose central processing units (CPUs) so to make the network more decentralized.
As a result, those who wish to use graphics processing units (GPUs) to mine XRM might find it more difficult to do so.
The Monero team believes that ASIC machines have a centralizing effect.
This is because there are only a few companies in the world that are able to manufacture them.
I will be looking at the top wallets for storing Monero.
Keep reading.
---
What Are The Best Wallets For Monero(XMR)?
[wp-compear id="10391″]
Some of the top wallets for storing Monero include:
1. Ledger: Ledger wallets are good hardware wallets for storing Monero and other cryptocurrencies. They are produced by a French company called Ledger. It has 2 models: Nano S and Nano X.
2. Trezor T: Of the 2 models of Trezor wallets(Trezor One and Trezor T), only Trezor T supports the storage of Monero and other 1000+ cryptocurrencies. Trezor T is an upgrade of Trezor One and is compatible with hot wallets such as Mycelium and Electrum.
3. Exodus: Exodus is used for storing 100+ cryptocurrencies including Monero. This beautiful desktop wallet helps you to manage your cryptos easily on Linux, macOS, and Windows.
4. Coinomi: Coinomi is a mobile wallet that can store up to 1,500 assets including XMR. You can exchange these cryptos for one another directly from the app. It is available on Windows, macOS, and Linux.
5. Edge: Edge is a desktop wallet that allows the storage of Monero and more than 30 other cryptocurrencies. It enables its users to buy, sell and move between these assets. Edge partners with ShapeShift, Changelly, Simplex, Bitrefill, etc.
6. Monerujo: Monerujo is an XMR wallet that runs on Android smartphones. With this wallet, you can move seamlessly between wallets. You can pay to BTC address with the power of XRM.to service.
7. MyMonero: MyMonero was founded in 2014 by Monero project steward Riccardo Spagni (aka Fluffypony) and was developed with the assistance of the Monero Core Team. It supports Monero natively because it maintains the strongest privacy technology in any digital currency.
Other wallets where you can store XMR are Binance, Monero GUI, Cake Wallet, etc.
Having learnt about the top wallets to use, I will be looking next, at the very best exchanges where you can buy/sell Monero at the best price.
Just scroll down.
Read also: Best Wallets for All Cryptos – The Ultimate Guide
---
Top Exchanges to Buy/Sell Monero(XMR) in Nigeria
The best exchanges where you can buy/sell XMR in Nigeria include:
1. Blockvila
Blockvila is broker exchange and was formerly known as 'Ngexchanger'.
Founded in 2017, it has proven itself to be one of the best indigenous cryptocurrency exchanges.
This can be attributed to its excellent customer support system, user-friendly interface, and instant funding when buying Monero.
You can buy any cryptocurrency on Blockvila; even though it is not listed, the support team will source it out for you.
2. Binance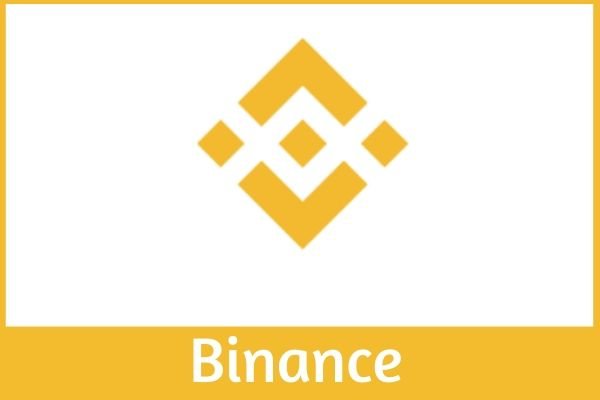 Binance (coined from Binary + Finance) is a household name in the cryptocurrency world.
It was founded in China and was launched by developer Changpeng Zhao.
The trading platform has since moved its headquarters to Tokyo. This is because of regulations concerning cryptos made by the Chinese government.
Binance is a leading cryptocurrency exchange that currently supports Monero and over 100 altcoins.
3. Changelly
Changelly is a non-custodial instant cryptocurrency exchange. This means that users' funds are not placed in the service.
It acts as an intermediary between crypto exchanges and users since its inception in 2015.
It supports XMR and 150+ cryptocurrencies.
Above are the top exchanges to trade your Monero.
Let's see how Monero is faring in the crypto sphere in this comparison with Bitcoin.
Don't stop reading at this point.
Further reading: 10 Best Exchanges to Buy/Sell Bitcoin and Other Cryptos in Nigeria
---
Monero(XMR) and Bitcoin(BTC) Compared
S/N.
Parameters

Monero

Bitcoin

1.
Year created
2014
2009
2.
Total supply
Infinite
21 million
3.
Mining algorithm
Proof of Work
(Random X)
Proof of Work
(SHA 256)
4.
Mining hardware
CPUs, GPUs
ASIC
5.
Block confirmation
time
2 mins
10 mins
6.
Market capitalization
value (5th Dec. 2019)
~$930.3 million
~$136 billion
7.
Transaction status
Private
Public
These 2 cryptocurrencies will be compared based on the following parameters:
Launch Date
Bitcoin was launched on 3rd January 2009 by the unknown Satoshi Nakamoto.
Monero launched on 18th April 2014 by 7 researchers out of which only 2 are known:
Riccardo Spagni
David Latapie.
Maximum Number of Coins
Only 21 million BTC will ever exist and we already have more than 18 million in circulation.
For XMR, the total supply is not known but there are more than 17 million XMR coins in circulation.
Consensus Algorithm
XMR uses the Random X Proof of Work for its mining while Bitcoin uses the SHA 256 Proof of Work algorithm.
In line with this, XMR can only be mined using CPUs and GPUs while BTC uses strictly ASICs.
Difficulty Retarget
XMR retargets its difficulty after every block while BTC retargets after every 2016 blocks.
Block Confirmation Time
Every 10 minutes, Bitcoin confirms a block on its blockchain and all transaction details are made public.
But for XMR, it confirms a block every 2 minutes.
All transactions are made private by obfuscating all parties using RingCT, Kovri, Stealth addresses, and Ring signatures.
Market Capitalization Value
Bitcoin ranks number 1 on the list with a market cap value of ~$136 billion and each Bitcoin selling at $7,474.82.
For XMR, it has a market cap value of $930.3 million ranking number 13 on the list of the top 100 coins.
1 XRM coin goes for $54.19.
*Figures as seen on coinmarketcap.com on 5/12/2019
---
Conclusion
Monero is one of the well-known cryptocurrency projects today due to its privacy features.
Privacy coins like Monero hold a lot of potential for the crypto world because they embody the true meaning and nature of decentralization and are totally immune to government restrictions.
With this, I bring to a close today's Monero post. It has been a well detailed and insightful one.
Having read through, I believe you have something to share or ask me(something you learned or one that is unclear)
You can ask me right away in the comment section.
As you do that, just answer these:
What do you think of the latest algorithm upgrade?
From all the facts you've read, will you still rank Monero as the #1 privacy coin?
And you can help out all those pals of yours that are keen on financial privacy matters by sharing this post with them.
Find the share buttons right below.
---
Further reading:- Other Privacy Coins