In this post, I am going to share the top 10 crypto trading platforms that are ideal for every crypto trader.
Yes! Choosing the best crypto trading exchange to bag those profits can be a conundrum.
I mean, there are so many of them out there, each with its own set of impressive features.
And of course, there are also the shady ones, which you should avoid putting your money into.
So, which exchange should you consider using if you want to trade crypto profitably?🤔
Let's find out in this post!
---
Post Summary
This is what I intend to cover:
Have a happy reading time!
---
Top 10 Crypto Trading Platforms
My top picks!
Note: This list is arranged in no particular order.
1. Binance
Binance was founded by Changpeng Zhao in 2018. It is the world's largest crypto trading exchange by trading volume.
It is so popular that almost every average trader has an account with it.
Speaking of crypto trading services, Binance offers a wide range of options.
With Binance, you can "buy crypto" with fiat using five (5) different methods, including "P2P, Deposit, Credit/Debit Card," etc. Fascinating!
Furthermore, it charges a low trading fee. Also, BNB holders (the exchange's token) get up to a 25% fee discount.
Find more details in the table below!
2. Huobi
Next in line is Huobi.
It is an OG crypto trading platform that has been around since 2013.
Huobi is reputable for its robust security, which has remained impregnable.
Remarkably, it ranks as the 2nd largest on the Coinmarketcap exchange leaderboard.
It is one of the best exchanges and offers an efficient trade room to trade multiple cryptos easily.
Various mind-blowing bonuses, like "Sign up to get $70," etc., are available to new users. There are also bonuses for old users.
These benefits, of course, have caught the fancy of over 4 million users.
Huobi has considerably low fees. There is up to a 65% discount for HT token holders and a zero fee for P2P traders.
3. Kucoin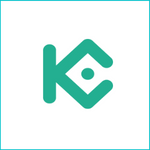 Kucoin is a leading global cryptocurrency exchange based in Singapore.
It has been around since 2017 and is so popular that millions of crypto traders use it.
Kucoin is well-known for supporting many coins, with over 600 now available for trade.
Are you enthusiastic about finding the next altcoin gem? Kucoin should be on your radar.😎
Also, if you love making profits while you sleep, Kucoin offers a range of trading bots, including spot, futures trading bots, etc.
Over 4 million trading bots have been created using Kucoin's bot. WOAH!
Furthermore, Kucoin offers the lowest fees. And there are discounts if you hold the KCS token or have traded 50BTC within 30 days.
4. OKX
OKX is one of the most well-known cryptocurrency exchanges, founded in 2017 by Star Xu.
It was initially known as OKEx but has been rebranded to OKX.
Over 500 BTC are traded every day on OKX.
I love OKX for its solid and mind-blowing user interface.
Once on the exchange, you will find two options; "Exchange" and "Wallet."
The "Exchange" interface lets you access a range of regular crypto products that most centralized exchanges offer.
Meanwhile, the "Wallet" is a sort of Defi money lego; connecting your wallet allows you to explore the world of DApps, NFTs, and Gamefi.
Impressively, OKX is one of the first exchanges to support the Blockchain domain.
New OKX users can get up to a $30 reward by completing specific tasks.
5. Quidax
Quidax is one of the popular crypto exchanges founded by Buchi Okoro in Lagos, Nigeria.
It began operation in 2018 and is now one of Nigeria's "Top 10 Crypto Exchanges" by trade volume, outperforming older exchanges.
On Quidax, you can buy/sell multiple cryptos using the Naira and USDT.
Solid security, fast transactions, advanced trading tools, and crypto rewards are some of the things you enjoy when using this exchange.
6. Bybit
Bybit, based in Singapore, is a famous go-to platform for professional traders.
The exchange is a renowned crypto trading platform founded by Ben Zhuo in 2014.
Bybit processes billions of dollars in 24-hour volume trading with a fast matching engine that can handle up to 10,000 TPs.
The exchange offers a variety of crypto trading products. However, its specialty is crypto derivatives.
Impressively, It takes the 4th position in the list of Coinmarketcap's top crypto derivative exchanges.
7. Crypto.com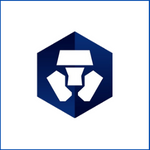 Crypto.com is a cryptocurrency company founded by Kris Marszalek in 2017.
Its visibility is almost everywhere! The exchange's biggest partnerships include Matt Demon, LeBron James, the UFC, and the Staples Center, to name a few.
This explains why it is one of the top-leading crypto trading platforms, ranking No. 7 on Coinmarketcap.
Crypto.com offers a top-notch trading room that supports multi-crypto assets.
Are you looking for an exchange to help you start accepting crypto payments for your business?
Crypto.com does the job; it allows users to carry out different payments with crypto.
Users of Crypto.com also enjoy lots of benefits like Syndicate, Crypto loans, Staking, etc.
With over 3 million users worldwide, Crypto.com is an exchange that appeals to crypto traders as a newbie or an expert.
8. Gate.io
Gate.io is a crypto trading platform that has been around since 2017.
Like other exchanges on this list, it is among the largest crypto exchanges in the world by trading volume.
Gate.io supports the most significant number of coins, making it unique to other exchanges. Over 1000 coins are available for trade!
So, if you are an altcoin dabbler looking for potential low-cap altcoins to make some quick cash, Gate.io might be a big catch.
Also, the exchange has some adorable products that are still unavailable on other popular exchanges. For example, push transactions, flash swaps, etc.
9. Bitget
Bitget is a cryptocurrency exchange based in Singapore.
It launched in 2018 and is gaining popularity by the day.
The exchange has a trading volume of more than $8 billion, which is impressive.
Furthermore, Bitget is best known for its derivatives and copy trading features.
It is the world's third-largest derivatives exchange.
On Bitget, you can copy the trades of expert traders and make the same profit as they are making.
Additionally, the lack of mandatory KYC makes Bitget an attractive crypto trading space.
10. Poloniex
With a daily trading volume of more than $70 million, the Poloniex exchange is recognized as one of the largest exchanges in the industry.3
Tristan D'Agosta established it in 2014, and it is situated in the United States.
One of the main features of Poloniex is its user-friendly interface, which makes it easy for novice and experienced traders to navigate the platform.
The exchange offers a wide range of trading pairs, including both spot and margin trading, as well as several advanced trading features, such as stop-loss orders and lending
There you have my top 10 crypto trading platforms!
Note:
Signing up for these exchanges using our link can save you up to a 30% discount on fees.
After going over this list, there is no way you will use all the exchanges mentioned.
So, which is the best of them all? Scroll down, and we will talk about it.
---
Which Is The Best?
This question does not have a straightforward answer.
Yes! It is entirely dependent on the individual.
A few things you need to consider when choosing the crypto exchanges to use include:
Country Support
The fiat currencies supported: Is buying crypto with your local currency possible, especially if you are a newbie?
Security and reputation of the exchange
Level of your crypto trading knowledge: Is the exchange too advanced for me as a beginner, or is it simple to use?
Fees and supported assets: Does the exchange have a considerable fee, and does it keep the asset I want to trade?
Motive: Does the exchange have the crypto-trading feature you want to explore?
I used myself as an example below.
As a newbie, I prefer to use Quidax and Bitget because they are easier to navigate.
Quidax is the best if I am looking to buy crypto with Naira and perform simple spot trading.
Bitget, on the other hand, is the best if I want to make quick bucks copying other traders' strategies.
Huobi, Binance, OKX, and all other exchanges mentioned here suit expert traders.
In summary, the exchange that best meets your crypto trading needs should be your best option.
---
Ps:
If you want to learn how to trade cryptocurrencies profitably, we have developed a perfect course to help you master cryptocurrency trading.
Go to www.afibie.com to enroll.
You can also join our Telegram community for more information.
---
Conclusion
I have come to the end of this post.
Well done for sticking around all the way to the end.
Now I would like to hear from you.
Which of these exchanges will you sign up with?
Have you been using any of these exchanges? What has your experience been so far?
Are there other exchanges that you think I missed?
Put down your comments below and share this post by clicking on the share buttons.
Cheers!
---
Also Read: