In this post, I listed the 10 Best Exchanges to Buy Bitcoin in Nigeria in 2023.
This top 10 was selected after a careful review of over 80 Bitcoin exchanges in Nigeria.
From my over 6 years of experience in cryptocurrency trading, these are the most efficient, reliable, reputable, and safest exchanges used by most Nigerians.
I will also explain the types of exchanges there are and how to buy Bitcoin in Nigeria.
So, let's get started.
---
Table of Content
---
List of the 10 Best Exchanges to Buy Bitcoin in Nigeria
Click on any exchange above to read its details immediately or just tag along to read about them one after the other.
Let's roll!
---
1. Bybit
Bybit is a cryptocurrency exchange that provides users with various excellent services.
Ben Zhou founded the platform in March 2018.
It supports over 150 cryptocurrencies, which users can trade or stake for profits.
Also, Bybit offers several services that enable users to earn in real time and passively, too.
These services include spot trading, copy trading, launchpads, savings, etc.
Nigerians can enjoy all the services by Bybit once they create an account with the exchange and verify it.
Thankfully, you only need your BVN to get verified, and you can make deposits via the P2P feature.
2. OKX
Second, on my list of best exchanges to buy Bitcoin in Nigeria is OKX.
It is one of the top exchanges in the world by trading volume.
OKX supports a wide range of digital products and services.
Also, you can trade futures and derivatives with leverage on the exchange.
Additionally, you must create an account and verify it to enjoy these services.
Also, you can fund your account via OKX P2P.
NB: OKX requires photos of an ID document for verification
3. Bitget
Bitget is another good exchange where Nigerians can buy Bitcoin.
It was founded in 2018 by Sandra Lou.
On Bitget, you can trade spots/futures/margins, buy crypto with fiat or via P2P, make passive crypto income, etc.
Furthermore, you can copy trades on Bitget and make profits like expert traders.
Like the exchanges mentioned above, you need to create an account and get verified to enjoy the services of Bitget.
And you'll need an ID document to get verified.
4. Kucoin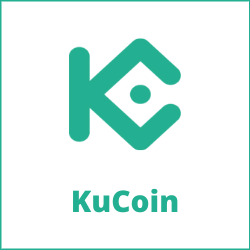 KuCoin is a very popular crypto exchange that also made my list of the best exchanges to buy Bitcoin in Nigeria.
It was originally launched in Hong Kong in 2017, with Johny Lyu as the current CEO.
Also, KuCoin supports more than 600 cryptocurrencies, including Bitcoin.
Additionally, KuCoin supports various trading forms such as spot trading, margin trading, P2P, and futures trading.
Nigerians can enjoy KuCoin's services once they create and verify their accounts.
5. Gate.io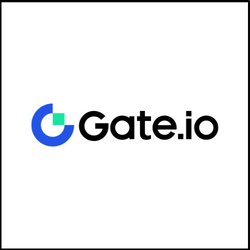 Gate.io is another excellent platform that made my list of best exchanges to buy Bitcoin in Nigeria.
Han Lin founded this exchange in 2013.
Gate.io supports over 1,400 cryptocurrencies, enabling you to trade as many assets as possible.
Spot trading, Futures trading, P2P, and Earn are some services available on Gate.io.
Also, you can make passive crypto income when participating in the platform's regular contests.
Note that you must complete KYC to enjoy the best of this exchange.
6. Binance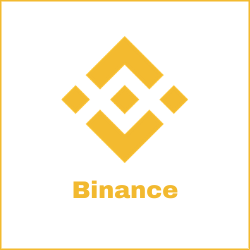 Binance was launched in 2017 after a successful ICO.
It is the biggest cryptocurrency exchange in the world by trade volume, with over 350 coins actively trading on the platform.
Changpeng Zhao founded Binance in July 2017 to improve the future of crypto finance.
Nigerian users can buy Bitcoin directly with Naira on the Binance P2P.
Also, deposits and withdrawals are instant on Binance.
7. Huobi
Huobi, an early cryptocurrency trading platform, also made my list of the best Bitcoin exchanges for Nigerians.
It was founded in 2013 and is headquartered in Seychelles.
The exchange allows you to buy/sell, and trade a wide range of crypto assets.
Additionally, there are perks like airdrop campaigns, log-in rewards, and more.
To enjoy these benefits and other regular services offered on Huobi, you must create an account and verify it.
Plus, Huobi has a P2P feature where Nigerians can easily deposit cash to trade on the platform.
8. Remitano
Remitano is one of the safest and most used P2P Bitcoin exchanges in Nigeria.
You can also trade ETH, LTC, BCH, XRP, and USDT on Remitano.
Since its launch, Remitano can boast of over 1.5 million users and completed trades worth over $500,000,000.
In addition to P2P trading, Remitano provides Invest and Swap services.
These services entertain more coins, namely EOS, BNB, ADA, XLM, TRX, DOT, and DOGE.
Furthermore, Remitano does not charge high transaction fees.
This platform is easy to use. Once you log in, you can start trading from the homepage.
But you must create an account and get verified to use the platform.
That's not a problem at all. Simply use this link.
9. Quidax
Quidax is a leading Nigeria Bitcoin Exchange that was launched in August 2018.
It is the first exchange owned by a Nigerian to meet and surpass international standards.
Quidax is the first Bitcoin exchange to support instant deposit and withdrawal of the Naira 24/7.
It also introduced a 0% maker fee, making it the exchange to buy Bitcoin in Nigeria at the cheapest price.
And now that the Nigerian government does not support crypto trading, Quidax has made a provision for Nigerians to be able to buy crypto with NGN.
Additionally, Quidax supports a reasonable number of coins, including BTC, ETH, XRP, LTC, DASH, USDT, TRX, and QDX, the network's token.
10. BuyCoins
BuyCoins is a P2P exchange that also made my list of the best exchanges to buy Bitcoin in Nigeria. It is situated in Lagos, Nigeria.
The exchange was launched in 2017 as Bitkoin Africa but rebranded to BuyCoins in February 2018.
It was founded by Timi Ajiboye, a software developer, and a team of 9 others.
BuyCoins caters to Nigerians in Nigeria who are interested in trading USDT.
Thankfully, it allows you to deposit in Naira via bank transfer.
But you'd have to create an account and verify it to get started.
Also read: Bitcoins exchanges in Nigeria: The Complete List (over 80)
---
My Verdict: Which is the Best Exchange to Buy Bitcoin in Nigeria?
If you have carefully followed this post, you will see that the exchanges are different. They have their particular use cases and types, which I will explain in the next section.
So the best of the best depends on what you want to use it for.
When buying Bitcoin (BTC), I consider
My payment method (debit card, gift card, bank transfer, etc.)
Price (Which exchange has the best price at that instant)
Speed (how quickly do I need it)
Motive (Buy to trade, store, or shop)
For me, Gate.io, Bitget, KuCoin, and ByBit are must-haves if you want to buy, sell, or trade Bitcoin quickly.
On Remitano, you can buy a huge amount of Bitcoin at a very stable price if you understand how to use it.
I personally have an account with all the exchanges listed above. You can do the same.
That said, let's talk about exchange types and how they work.
---
Bitcoin Exchange Types | Their Pros and Cons
There are 3 types of Bitcoin exchanges. They are;
Broker OTC (Over the Counter) exchange
P2P (Peer to Peer) OTC exchange
Trading Platform.
Some exchanges, however, combined 2 or 3 of these types in one.
Broker OTC Exchange
This is the simplest type of exchange and the first generation of BTC exchanges.
You pay money to the exchange, and they send bitcoin to you, or, you send bitcoin to the exchange, and they send money to your bank account. 
Pros
High Trust Factor: Most of these brokers are registered and have a physical office, so you are sure you are dealing with a company that is reputable and will not run with your money.
Cons
Susceptible to Government Interference: Since they operate a central account, they can have their bank accounts frozen if they fall out with the government.
There was a case where a broker received a huge amount of money to buy Bitcoin from a hacked bank account. EFCC froze the account for investigation.
To mitigate against issues like this, Broker OTC exchanges require ID and residency verification from their customers before they can do high-volume transactions.
Some are slow and might not operate 24/7 since they require someone to operate them manually. However, there are technologies to automate this now.
P2P (Peer-To-Peer) OTC Exchange
This type of exchange does not directly sell or purchase BTC from its users, rather they connect buyers to sellers and modulate the transaction using an escrow system.
This is an OTC between two persons directly, and here's how It works;
Say Ivory wants to buy Bitcoin from Mike on a P2P exchange.
Ivory will enter the amount of Bitcoin she wants to buy from Mike on the exchange.
The exchange will hold onto that amount of Mike's Bitcoin and make it inaccessible to Mike.
Ivory will pay the equivalent in fiat (say Naira) to Mike's bank account and indicate that she has made the payment.
Once Mike receives the money, he will confirm that he has received it.
The exchange will release the Bitcoin to Ivory immediately.
In case Ivory refuses to make the payment or Mike refuses to confirm it, they both have to present proof to the exchange, and the exchange will release the Bitcoin to whoever is correct and probably ban the liar.
Pros
There is no central account and thus it's not susceptible to government interference.
Trades can go on 24/7 once there are people to trade
Cons
Fraud due to human error: Some persons have mistakenly confirmed a transaction or were tricked into confirming a transaction by other users without actually receiving the money in their bank accounts.
By doing this, they lose their Bitcoin and never got it back. As a safety measure, the exchange always warns users to make sure they received their money before confirming a transaction.
Risk of frozen account: Just as we mentioned in the cons for broker OTC, you might receive money from a hacked bank account for BTC especially if you are trading high volume.
This might lead to EFCC blocking your bank account for investigation. To mitigate against this, P2P requires users to verify their ID and Residency.
They also inform users to confirm that the fund they receive is coming to an account with the same name as the person they are trading with.
Here is a visual made by Remitano on how escrow works.
Trading Platform/Exchange
These are platforms where traders trade cryptocurrency pairs such as BTC/NGN, BTC/USDT BTC/ETH, etc.
OTC platforms that have incorporated this feature call it "Exchange."
The Exchange is actually P2P, but in this case, you are trading only on the platform, and you don't know who you are trading with, you are only concerned with the numbers on the screen.
Trades here are executed instantly.
Pros
High volume and liquidity
Instant transactions
It provides users with charts and trading tools
Traders can set up bots to trade for them
Pro traders make a living using this platform.
Cons
To withdraw your money to your bank account, you will have to go through an OTC or P2P.
Most of these exchanges are centralized thus making them susceptible to hackers.
Now that we have known the types of Bitcoin exchanges there are, let's dive right into how to buy Bitcoin in Nigeria.
---
How to Buy Bitcoin in Nigeria
Go to Gate.io, create an account, and verify it.
Deposit a minimum of $10 into your wallet.
Then go to "Buy Crypto" from the menu and select your preferred option to buy Bitcoin; free of charge!
---
Conclusion
I have shown you the best 10 Bitcoin exchanges in Nigeria and how to buy Bitcoin really fast on Gate.io.
Now it's your turn…
What do you think about the list?
Is there any exchange that should be there that isn't or one that is there that shouldn't?
Or maybe you have a question.
Let me know right away in the comments section.
Don't forget to share.
Cheers.
Suggested: Buy Crypto in Nigeria: 9 Ways To Bypass The CBN Crypto Ban