In this article, I explained GameFi, a blockchain innovation that can fill your pocket with cash.
Although it is new, the GameFi market has been booming.
Just last month (January 2022), it received $1 billion in funding.
The good part is that you can participate in GameFi and take some of this money.
Keep reading and I'll show you how.
(PS: This post is not about the GameFi company rather the focus is to help you understand the crypto term – GameFi)
---
Post Summary
Click on any item above to read its details immediately.
---
1. What Is GameFi?
GameFi is derived from two words "game" and "finance."
It is a virtual environment created with cryptocurrency, NFTs, and game mechanics.
This environment enables users to play games and make money.
Simply, we can say that GameFi covers all blockchain games that have financial rewards.
GameFi functions on a "play-to-earn" model.
This means that players are rewarded with financial incentives to play and grow the levels in games.
Interestingly, players can earn a full-time income as they engage in some blockchain games.
And that's because such games come with DeFi features like landing pages, loans, farming, stablecoins, etc.
Since these games are launched on the blockchain, all rewards that players receive remain theirs. cool!
Furthermore, some games reward players for completing in-game tasks while others enable players to generate revenue from their assets.
Let's talk a little further about how GameFi projects work in the next section.
Tag along!
---
2. How GameFi Projects Work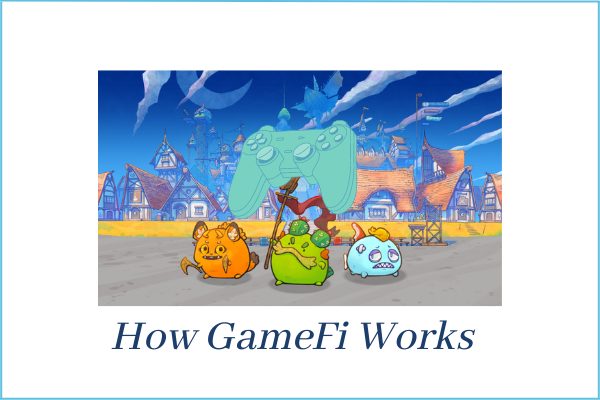 As you'd expect, GameFi projects operate differently.
But the most common mechanics are:
a. In-game items are built as NFTs and displayed as avatars, land, costumes, weapons, gold, tokens, or pets.
Then users play games, grow in levels, and acquire these in-game items.
Also, they can trade these items on NFT marketplaces, where they can sell them for profit or exchange them for popular cryptocurrencies.
b. Secondly, acquired game items can be sold within the platform as well.
For example, players can rent out Land on Decentraland.
c. In some gaming projects, users make money on predictions.
That is, they bet on the results of gaming competitions and earn when their predictions are correct.
d. Again, some games have tournament features.
Players increase their revenue when they participate in tournaments.
e. Initial Game Offerings (IGO) is another popular concept in GameFi.
Here, NFT collections from top-tier gaming projects are made available on popular exchanges like Binance.
This gives interested users the chance to acquire items before they hit the market.
It could be via auction, fixed price, or mystery boxes.
Also, IGOs have landing pages where users can access information on gaming projects like a brief introduction to the game, development roadmaps, in-game previews, etc.
f. Lastly, most GameFi projects have native tokens that are listed on cryptocurrency exchanges and traded like other coins.
However you choose to play, be rest assured that you're the owner of your game assets.
All information about achievements and ownership of items is stored in the public blockchain.
So, no cheating here!
Moving on, let's see the top GameFi projects that you can invest in.
Keep reading!
---
3. Top10 GameFi Projects
Here's a list of the top 10 GameFi projects based on market capitalization.
I found it on coinmarketcap on 22/02/2022.
Check it out!
Impressive, huh? You can find other tokens here.
Also, we have reviewed some of these projects in the past.
You can check them out using these links:
Wondering if you should invest in these tokens?
Jump to the next section to know what I think.
---
4. Should I Play Blockchain Games?
You definitely should.
The GameFi ecosystem entertains you and rewards you at the same time.
You get entertained by playing numerous games and earn items that you can convert to cash.
As mentioned, you can sell your game items both on the respective platforms and external marketplaces.
And to think that whatever you acquire remains yours is simply awesome.
Moreover, GameFi operates with trending concepts like DeFi, Metaverse, Initial offerings, and NFTs.
The more these projects increase in popularity and adoption, the higher the value of the assets you acquire from them.
Already, individuals are cashing out big from GameFi.
An estate on Decentraland once sold for $2.42 million and a virtual yacht Metaflower was purchased for $650,000 on Sandbox.
I'm sure you don't want to be left.
Also, if you don't enjoy playing games, you can trade the gaming tokens on crypto exchanges.
As you can see in the table above, they're doing pretty well.
Nevertheless, do your research before investing in any GameFi project
So, what do you need to get started?
It differs for different games but basically, you'll need:
A crypto wallet – from here you make purchases and store acquired assets. Browser extension wallets like MetaMask are the most used in this space.
Funds – you'll need funds to play games and climb levels. The type of fund depends on the game.
It could be the native token of the game or the token of the blockchain that the game is built on like ETH and SOL.
You can buy the native token of the game on the game platforms or you may need to buy from a crypto exchange first.
Also, there are games that allow you to play for free but eventually, you will buy in-game items to make profit and climb levels.
Quick info: NFT SaaS solution enables developers to build, launch, and optimize crypto-gaming projects.
---
Are you interested in trading crypto?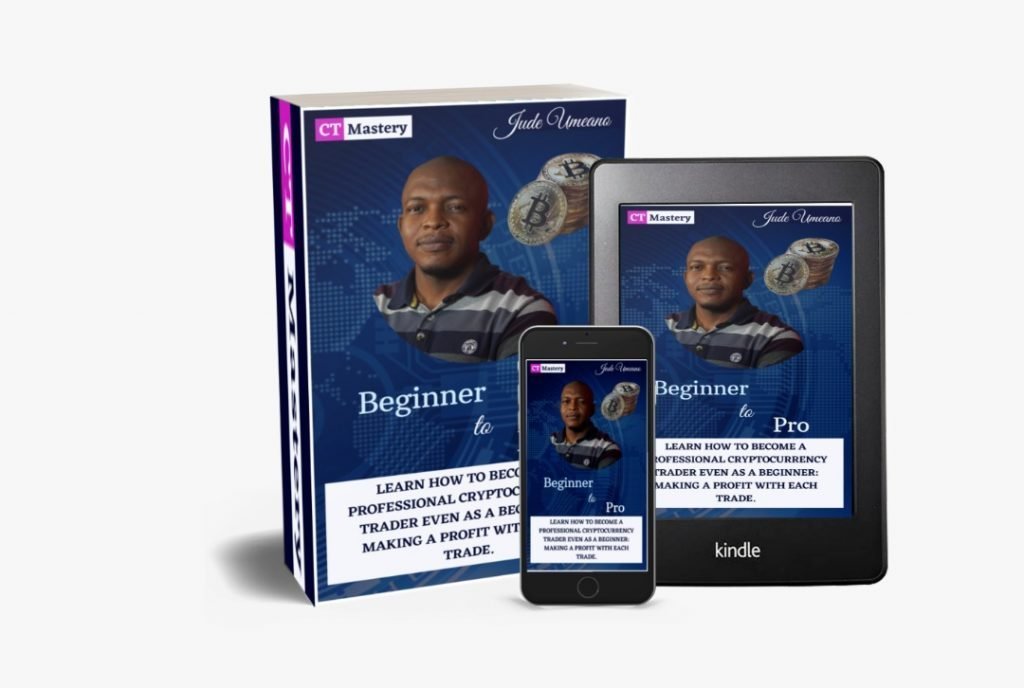 ---
5. Conclusion
We have now come to the end of our discussion on GameFi. I hope it was worth your time.
The way I see it, the GameFi industry will soon knockout the traditional gaming market.
So tell me, will you explore this space to earn valuable assets?
Perhaps you already are, which games are you playing?
Let's have your responses in the comments section below.
Also, share this post with your friends, thank you!