In this post, I reviewed ENJ, the native coin of the Enjin network.
Like other contributors to the Metaverse, the Enjin network enables users to create and own virtual assets.
And ENJ is designed to give such assets (mainly NFTs) real-world value.
If you have been looking to create and trade NFTs, safely and easily, Enjin may just be the answer.
Keep reading to learn more!
---
Post Summary
This review is divided into the following subheadings:
A click on any item above will reveal its content immediately.
Enjoy your read!
---
1. What Is Enjin Network?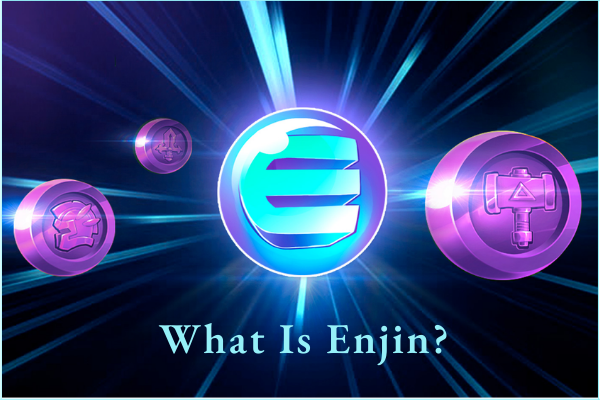 Enjin Network is a social gaming platform built on the Ethereum blockchain where users can create and trade NFTs.
It belongs to Enjin, a company that provides blockchain-based gaming products.
Maxim Blagov and Witek Radomski founded the company in 2009 and introduced blockchain services in 2012.
With the Enjin network, individuals/businesses can easily develop, manage, trade, distribute, and integrate blockchain assets.
It provides a platform to create NFTs, a marketplace to list them, and a wallet to help users trade/manage them.
Talk about having everything in one place, huh?
As of 24/11/2021, Enjin can boast of 1.7M users, 1.6B assets have been created, and its marketplace volume is 10.3M in ENJ. Super!
ENJ and EFI are the two tokens that drive the Enjin ecosystem.
While ENJ is used to infuse digital assets, EFI is designed to pay for transaction fees and community rewards.
Also, EFI will serve as the governance token for the upcoming Efinity network.
Let's talk more about the Enjin con in the next section.
---
2. Enjin Coin Overview
The Enjin Coin (ENJ) is the native token of the Enjin network.
It is an ERC20 token. And it launched on the Ethereum mainnet in June 2018.
ENJ is a digital store of value used to back blockchain assets.
Therefore, it gives real-world liquidity to every asset developed on the Enjin platform.
Also, it combines both on-chain and off-chain processes to complete transactions.
Developers send ENJ to the provided smart contracts to mint fungible or nonfungible tokens.
After validation, the tokens are then sent to the Enjin marketplace to be traded.
The maximum supply of ENJ is 100billion and as more coins are locked into digital assets, the circulating supply decreases.
Find the details of its distribution below:
Note – the coins that were not sold in the ICO were locked for six months.
Later, it was used for community initiatives and marketing.
Additionally, team member tokens were locked for the first six months and vested over a period of 24 months.
Also, the advisor tokens were locked for two months and fully released afterward.
As of 25/11/21, ENJ is priced at $4.60, with 838,603,684 coins in circulation.
Moving on, I talked about the uses of this coin.
Keep reading!
---
3. Uses Of Enjin Coin
a. Assets backup
The major function of the ENJ coin is for backing up digital assets created on the Enjin platform.
When developers back their assets with ENJ, they enjoy instant liquidity and a reserve value.
Learn more about creating apps on Enjin here.
b. Melting
The Enjin coin has a melting function.
This enables developers to retrieve the ENJ value of their blockchain assets when they destroy them.
c. Buy NFTs
With ENJ, you can purchase any NFT that spikes your interest from the Enjin Marketplace.
And there are hundred-thousands of items to pick from.
These items could be games, art, or music collectibles, etc.
d. Investment
Furthermore, you can store ENJ in your wallet for long-term investing.
And you'll grow richer as the value of the coin increases. 😉
e. Trading
Moreover, you can trade ENJ for other coins and make profits.
Different exchanges support this token.
I listed them in the next section.
Tag along!

---
4. Reputable Exchanges Where You Can Trade ENJ
a. Binance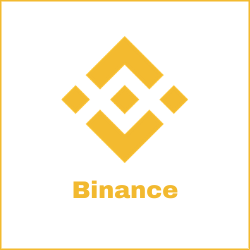 Binance is the largest cryptocurrency exchange by trade volume.
Changpeng Zhao founded the exchange in 2017.
You can safely buy and sell ENJ on this exchange.
Also, the coin can be traded for USDT, BTC, BUSD, USD, GBP, and BRL.
Plus, different convenient payment methods are acceptable.
b. Gate.io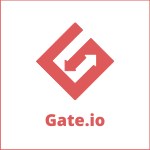 Gate.io is a trading platform that was founded in 2013.
You can trade spots and futures seamlessly on this exchange.
Also, it supports up to 500 coins including ENJ.
And you can trade the coin for USDT and ETH.
c. KuCoin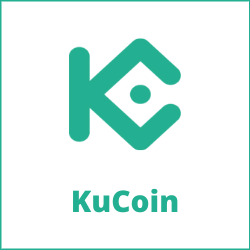 KuCoin is also a top cryptocurrency exchange.
Johnny Lyu co-founded the exchange in 2017.
This exchange allows you to trade ENJ for USDT, BTC, and ETH.
Also, KuCoin has a user-friendly interface and offers amazing services.
d. Bittrex
This is another trading platform where you can buy/sell ENJ.
Bittrex was founded in 2013 by Bill Shihara, Richie Lai, and Rani Kanach.
You can trade ENJ for USDT, BTC, and ETH on this exchange.
Also, it supports a wide range of other cryptos.
And users can make payments via Bank Transfer or with the supported cryptos.
e. Crypto.com Exchange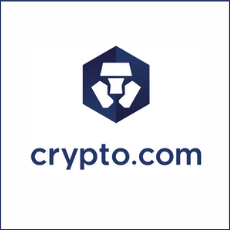 Here's another exchange that supports ENJ.
Crypto.com is popular for enabling several crypto-based transactions.
It was launched in 2017 by Kris Marszalek.
You can trade ENJ for USDT, BTC, and USDC on this exchange.
Find other exchanges where you can trade ENJ here.
Next, I talked about the wallets where you can store this coin.
Read on!
---
5. ENJ Wallets
a. Enjin Wallet
The first wallet on my list is the Enjin wallet.
It is available for download on Google Play and App Store.
In addition to storing ENJ, it also enables you to exchange other supported cryptos like BNB, BTC, DOT, DOGE, etc.
Also, it connects users to the Enjin Marketplace, where they can trade NFTs with ease.
b. Ledger
This is a hardware wallet and one of the safest places to store your ENJ.
It has two models – Ledger Nano S and Ledger Nano X.
Both wallets support over 1, 000 cryptocurrencies including ENJ.
c. Trezor
Trezor is also a hardware wallet and therefore, it provides a high level of security for crypto.
Just like Ledger, it has two models – Trezor One and Trezor T.
Both wallets support the storage of ENJ and other notable coins.
d. Trust
Trust wallet is a popular mobile wallet.
It supports over 160,000 cryptocurrencies and 40 blockchains.
Here, you can safely store your ENJ.
Also, it is available for download on Google Play and App Store.
e. MetaMask
MetaMask is a non-custodial wallet that was launched in 2016.
It supports thousands of BSC and ETH tokens including ENJ.
This wallet is available in both desktop and mobile versions.
f. Atomic
Here's another wallet for your ENJ.
Atomic wallet is available on desktop and mobile.
Also, it enables atomic swaps and exchanges of cryptocurrencies using Changelly and Shapeshift.
The wallet supports about 300 types of tokens.
Now, is ENJ worth your money?
Keep reading to know what I think.
---
6. Is Enjin Coin A Good Investment?
I believe it is.
First of all, NFTs are trending in the crypto-verse right now.
ENJ does not only give access to NFTs but it gives you real value for the assets you own on the Enjin network.
And since the digital assets are backed by the coin, it reduces the amount of ENJ in supply, thereby, increasing the value of your holdings.
Thirdly, the coin is secured by the Ethereum blockchain.
This means that all ENJ transactions are validated using a proof-of-work consensus algorithm.
Also, the underlying smart contracts that power the coin have undergone different audits.
The last audit was done by the Castillo Network in July 2019.
Meanwhile, the Enjin platform launched a bug bounty program via HackerOne in October 2020.
Another pro of this coin is the founders of Enjin.
Both Maxim Blagov and Witek Radomski are grounded software designers with a good background in blockchain technology.
It was Radomski that wrote the ERC-1155, an Ethereum standard that is used for minting both fungible and nonfungible tokens.
With these two at the front, the future of ENJ is very bright.
Moreover, the price of the coin has shown good promise since its launch.
Nevertheless, these are just my opinions. Remember to do due diligence before investing in ENJ.

---
7. FAQs
Is ENJ mined?
No, not in the way that you mine bitcoin.
Plus, all the 100 billion ENJ created have been distributed.
The coins that are not in circulation, are locked in assets or reserved for the company's activities like marketing.
How can I get more ENJ?
3 major ways are:
– melt the assets you own on the Enjin platform to retrieve the ENJ locked within
– buy from exchanges that support the coin
– create assets on the platform and sell
---
Heads up!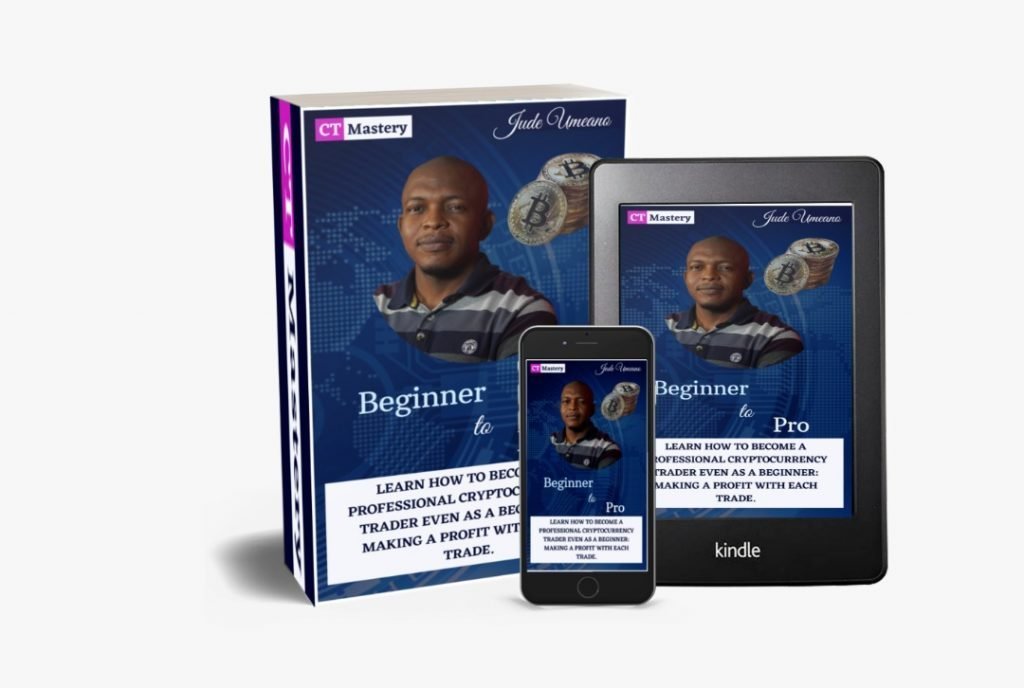 ---
8. Conclusion
This is where we'll draw the drapes in our discussion on the Enjin coin. I hope that you enjoyed the read.
So, tell me, will you invest in ENJ?
Perhaps you already did, have you been making impressive returns?
Let me hear your thoughts in the comments section.
Also, share this post with your friends. Thank you!
---
Add to your knowledge…