NFTs have been making waves in the crypto space of late (Feb. 2021).
Examples are CryptoPunk #6965, an NFT that was gotten virtually for free sold for 800 ETH (i.e over $1.5 million), CrossRoad #1/1 sold for $6.6 million, and so many others…
This popularity can be ascribed to its increased adoption by individuals and organization.
Guess you are thinking already of how you can get your hands on these tokens or create one. That is the main reason for this post.
I will take you by the hand and walk you through the steps on how to do that and more.
Let's get the ball rolling.
---
Post Outline
The following subheadings will steer the course of this topic:
For easy navigation, I included links to the details of each subheading in it. So you just need to click on it and the details are displayed.
Let's meet in the next subheading to start up our discussion.
---
What are NFTs and Why Are They Important?
Non Fungible Tokens (NFTs) are digital assets that represent unique non-interchangeable items.
You can liken them to loyalty cards issued by supermarkets.
For example, you cannot use a loyalty card from Globus Supermarket to shop in Spar Super Stores.
NFTs have become important to cryptonites because of the way it has transformed the gaming and collectibles industry.
Leveraging blockchain technology, gamers can now own gaming items and other assets, and artists can now sell their pieces digitally to buyers all around the world.
Some examples of NFTs include Cryptokitties, Decentraland, Sandbox, CryptoPunks, Watafan, etc.
I will not go so deep into NFTs because justice has been done to the topic in this post.
Let's go on now to see how to buy NFTs.
---
Steps on How To Buy Non Fungible Tokens(NFTs)
To purchase NFTs, you will be needing an ERC-20 token supported wallet and some funds in it.
Platforms where one can purchase NFTs include OpenSea, Enjin, Brave, and Rarible.
The steps to follow to buy NFTs are:
Step I
Go to an NFT market place e.g Rarible and click on 'Connect' to connect your wallet.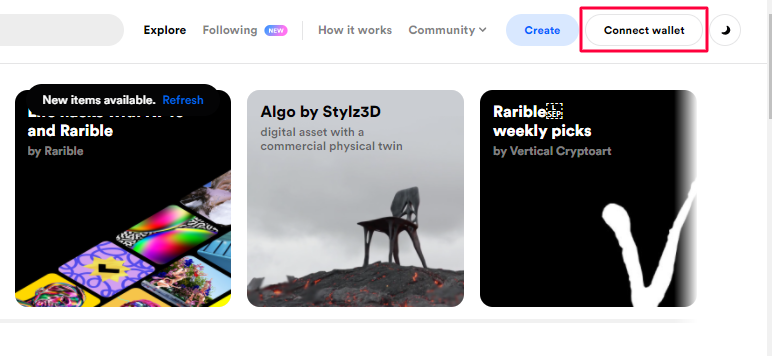 For this, I will be working with Metamask. So, I will click on it to connect.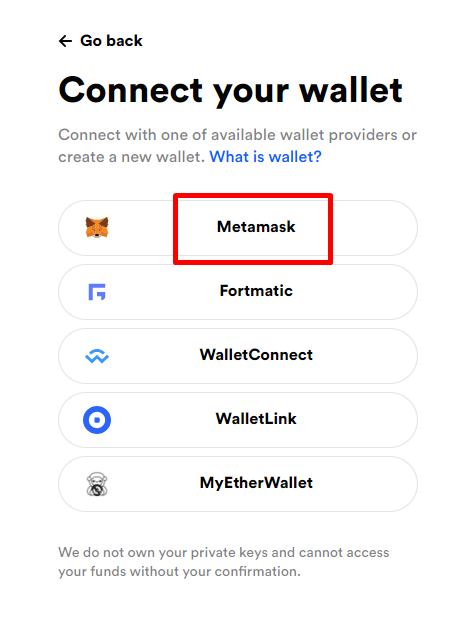 Step II
After connecting your wallet, explore the platform for the particular NFT you want to buy.
For example, if I want to buy 'Fate' by MF, I will just go ahead and click on it. Then click on the 'Buy Now' button.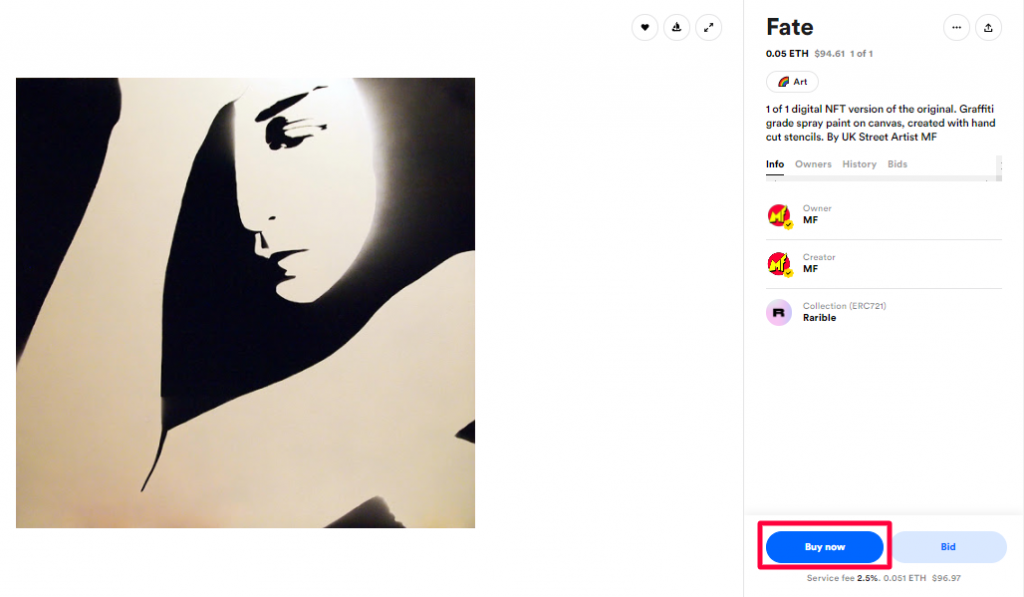 This is if you want to buy the NFT immediately. If you are not buying immediately, you will click on 'Bid' to set the price at which you want to buy at and then click 'Place a bid'.
Step III
A checkout page pops up. Cross check the details of the transaction and click 'Proceed to payment'.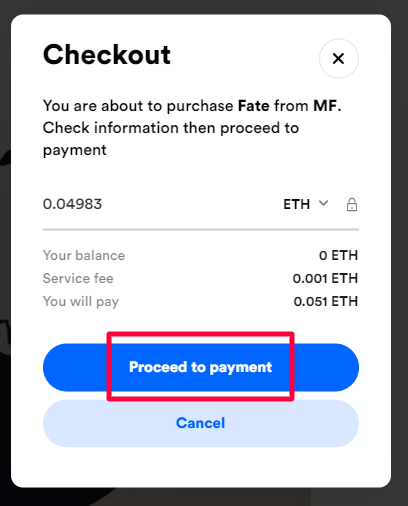 Step IV
You will see a pop up asking you to confirm the transaction from your wallet. Go ahead and confirm the transaction if you have enough funds to pay for it.
Once your payment is confirmed, the NFT will be sent to your Ethereum address.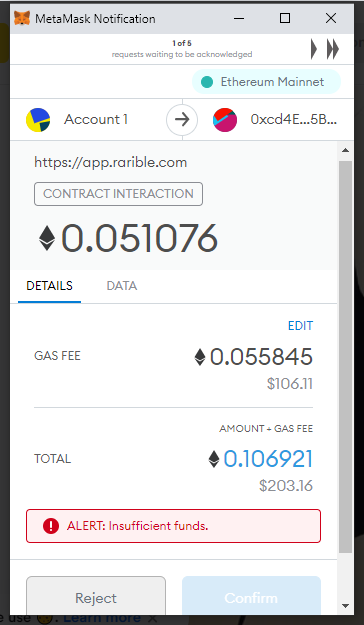 NOTE:
I will advise you not to buy NFTs at peak periods. That way, you don't get to pay very high gas fees as is the case above.
The process of buying NFT that I explained above applies to any type of NFT that you want to buy
Here you have how to buy NFTs. Quite easy, right?
But is there a way for me to create my own NFTs?
Yes, of course!
Let's get on to the next subheading to find out how you can do that.
---
How To Create Your Own NFTs
In case you are one of those persons that will want to create their own NFT, I explained step by step on how you can do that.
To start this, you can check out any of the minting platforms around like Rarible, OpenSea, etc.
Most of the platforms do not require permissions before you can use them while some others (e.g Async Art, SuperRare) require permission.
Let's now look at the steps involved in creating NFTs on Rarible.
Step I
Go to rarible.com and click on 'Create'.
Step II
It opens up to this box. Select your NFT specification – whether single or multiple.
Let's say I chose to create a Single NFT.
Step III
Upload the image of your NFT and select the features you want for it. When done, click 'Create Item'.
Step IV
At this point, you will have to connect your wallet. So select your wallet from the listed ones to connect.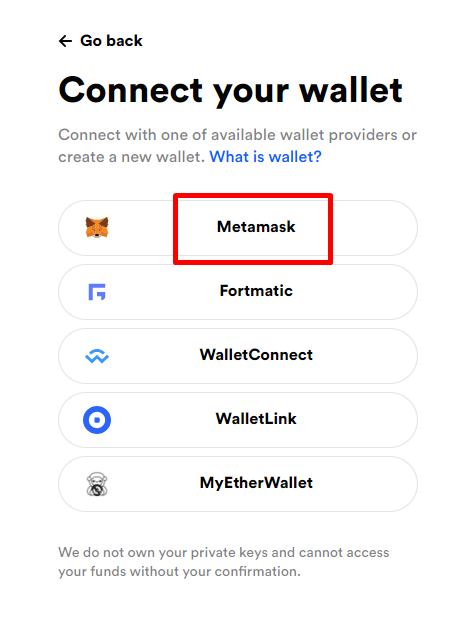 After connecting your wallet, follow the onscreen instructions to finish setting up your NFT.
NOTE: Again, be sure not to mint your NFT when the gas price is still very high. You can either wait for the gas fee to come down or increase the price of your NFT to cover the gas fee.
These few steps are how you can create your own NFT.
And now that you have created an NFT. you are definitely thinking of how you can sell it off.
I will tell you how you can do that in the next subheading.
---
How Can I Sell My Non Fungible Tokens (NFTs)?
NFT platforms like OpenSea and Rarible allow you to put up NFTs from across the NFT-space for sale on its platform.
To sell your NFT, you will, first of all, connect your Ethereum wallet to the platform of your choice.
After that, click on the NFT you intend to sell to see a 'Sell' prompt. Then click on it and sign the transaction to complete it.
Voila! Your NFT is sold.
Moving on now, I will point out the things you need to look out for when buying NFTs.
Let's get to it at once.
---
Precautions To Take When Buying Non Fungible Tokens (NFTs)
In going about buying NFTs, I will drop few tips that you need to have at the back of your mind while buying.
It's as follows:
1. Volume
Look out for volume: How often is it bought?
If it always in demand, it is a good sign. This way, people will keep till eventually it becomes scarce.
Then, the value of the NFT will increase.
2. Active Community
Does it have a number of persons in its community? Are new people joining the project?
Large communities are signs of growth.
3. Well funded projects
Is there enough funding backing the project?
Even if it is a good project, without sufficient funding, the project dies off.
4. Negotiate
In NFT trading, you can talk with the sellers to negotiate buy prices.
This is unlike cryptos where you can buy only at the listed prices.
Always negotiate with the seller and never buy at the listed prices; it will save you some coins.
5. Panic Buy/Sell
Avoid this!
Yeah, I know……This has always been the 'better said than done' part.
Nevertheless, always follow sales history to know when traders are most likely to pull the plug to buy/sell.
6. Golden Trading Rule
This is the guiding principle while investing in anything whatsoever.
Do not spend more than you can afford to lose.
Taking risks is good but the risks shouldn't be one that will land you in a fix.
7. Don't fall for hype
Many NFTs presales have a hype stage followed by months of silence once the presale is over.
A good project presale has hundreds to thousands of investors, lots of funds invested, and an active development team that prioritizes market activity.
8. Monitor trading channels
Popular projects usually have a 'Trading Channel' on social media.
This is where users communicate and talk about different things like promotions or how to earn free coins, buy/sell, etc.
Reading through this channel daily will give you a lot of insight into where opportunities are.
9. Beware of scams
In project communities, scammers abound.
You might get a DM with an irresistible offer.
DO NOT JUMP ON IT!
Be sure to reach out to the community for the authenticity of the sender.
Do not fall prey to scammers.
10. Do Your Own Research (DYOR)
I must say NFTs are really high risk investments.
I say this because if NFT's liquidity peradventure dries up, the NFT will be stuck with you; no one will be willing to buy it.
Take your time to learn about the market. Also, talk to people in the project community too.
These are the things to keep close to heart while dealing with NFTs.
Moving on, let's look at some of the frequently asked questions.
---
Frequently Asked Questions (FAQs) About NFTs Trading
Where can I store my NFTs?
NFTs can be stored in compatible digital asset wallets.
Just like coins, they can be transferred from one address to another and the fees for transfer, most times, are paid in ETH.
This is because most NFTs cannot be used as gas.
Examples of NFT wallets include:
– MyEtherWallet
– Trust Wallet
– Ledger Wallets, etc
Can I inter-trade my NFTs?
When I say inter-trade, I mean creating an NFT on say the Rarible platform and selling it off on the OpenSea platform.
Yes… You can do that.
Matter of factly, Rarible and OpenSea have such collaboration.
So no matter the collectible you created on OpenSea, you can go ahead and sell it there or transfer it to Rarible and sell it off there.
---
Conclusion
This is the end of today's topic.
Through it, I showed you how you can buy, mint, and sell your NFTs.
I further answered some FAQs concerning the topic too.
So, let's hear from you.
Have you bought an NFT before? How did it go?
Which of the wallets do you prefer for storage?
If you are yet to get one, let me in on the type that caught your fancy (gaming, art, etc).
Or go ahead and tell me what you actually think of NFTs. Your questions are welcomed too.
Just as I have let out this info, kindly do your part by sharing for others to read too.
The share buttons are right below.
---
Read these yet?