Quidax is a cryptocurrency exchange that was launched on August 1, 2018, after several months of Alpha testing.
It rapidly rose to one of the "Top 10 Cryptocurrency Exchanges" in Nigeria by trade volume; ranking higher than most older Nigerian crypto exchanges.
In this review, I will give you a complete rundown so that you can assess for yourself the trustworthiness of Quidax.
---
Post Summary
To give you thorough details about Quidax, here is what I will cover in this review:
Let's get started!
---
1. Quidax Overview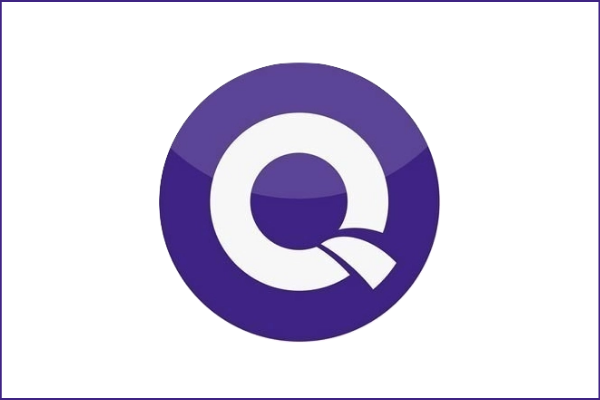 Quidax is one of the popular crypto exchanges, founded by Buchi Okoro in Lagos Nigeria.
It is registered in Malta – the reason being that Malta is one of few countries open to cryptos and taking steps to create a regulatory framework around it.
Quidax launched in 2018 as an exchange that allows users to buy/sell bitcoin and other crypto-assets with naira.
It has, however, with time enabled the trade of BTC/USDT.
At Quidax, one of its long-term goals is to power the next generation of remittance.
The team is a firm believer in leveraging the internet to make the world unshakable when it comes to financing and Blockchain tech.
Let's find out more about Quidax, scroll down!
---
2. Features of Quidax
Take a look at Quidax's impressive features!
Great UI
Order book
Good Liquidity and trade volume
Trade charts
Mobile app
Instant transaction
Solid security
Quidax API
#DropYourQuidax (giveaway)
---
3. Quidax Services
Quidax provides services that meet the basic needs of a crypto enthusiast.
Below are the services offered;
Instant Buy/Sell
Order Book
Wallet
Quidax API
QDX Token
P2P
Quidax Vault
Instant Buy/Sell
This is the basic and most times, the only service provided by most Nigerian bitcoin exchanges.
Quidax simplifies this by allowing you to buy/sell multiple cryptos with NGN within a few minutes.
You can also buy Bitcoin instantly with USDT (if you feel uncomfortable with NGN).
To use the Instant buy/sell option;
Go to Quidax.com and create an account, then, sign in
Fund your account
On your dashboard, click on instant buy/sell
Select the crypto you want to buy/sell, the currency you are buying with or selling for, then, enter the amount of crypto you want to buy/sell
Click on "Continue" to confirm your request, then continue the rest of the transaction process.
Order Book
This is the Quidax trading platform.
Quidax provides an intuitive marketplace where makers and takers provide liquidity to the exchange, using the "market and limit order".
The exchange also integrates a simple trade chart from "Trading View" to enable users to track how the price a crypto asset has done over time.
Wallet
Quidax provides web wallets for all the cryptocurrencies it supports, + NGN wallets both on the web interface and mobile app.
Quidax does not give you access to your private keys.
However, this is not out of the ordinary as every other exchange does not give users access to their private key.
Quidax API
Quidax has its own API that supports third-party integration for automated trading.
Interested third parties can access this by contacting Quidax customer support.
QDX Token
QDX is the native cryptocurrency of Quidax Exchange.
Find out more about the QDX token here.
P2P
Following the Nigerian crypto ban of 2021, Quidax created a P2P exchange.
This is to allow its users to easily fund their accounts with Naira.
Quidax P2P only supports Naira.
QDX Vault
This allows you to stake the QDX token and earn passive income in cryptocurrency.
If you want to use the QDX vault, open the "QDX wallet" and click on "vault". You will find the option to stake your QDX.
Note: You must have a minimum of QDX 500.00 staked in your vault to qualify to earn the free tokens.
Scroll down to the next section!
---
4. Supported Currencies and Payment Methods
The following cryptocurrencies are supported on Quidax:
Bitcoin (BTC)
Ethereum Ether (ETH)
Ripple (XRP)
Litecoin (LTC)
Dogecoin (DOGE)
Binance (BNB)
Polygon (MATIC)
Pancake (CAKE)
Stellar (XLM)
Axie Infinity (AXS)
Bitcoin Cash (BCH)
Tezos Coin (XTZ)
Wakanda Inu (WKD)
Dash (DASH)
Tether (USDT- BEP-20)
Tron (TRX)
Quidax Coin (QDX)
Aave (AAVE)
Shiba Inu (SHIB)
Chainlink (LINK))
Filecoin (FIL)
BabyDoge Coin (BABYDOGE)
Harmony (ONE)
Solana (SOL)
Floki Inu (FLOKI)
Quidax supports the following fiat currency:
Currency pairs traded in the exchanges include:
BTC/NGN, BTC/USDT
ETH/NGN
LTC/NGN
XRP/NGN
USDT/NGN
DASH/NGN
TRX/NGN
QDX/USDT, etc. All cryptocurrencies on Quidax are traded against NGN and USDT.
Quidax supports the following payment methods:
Cryptocurrencies (

for Instant Buy/Sell and Order Book)

Bank Transfer

(for P2P

)
In the next section, I talked about Quidax fees. Scroll down and view it!
---
5. Transaction Charges
5 types of fees can be incurred when using a crypto exchange in general and they include:
1.

P2P Fees
It includes:
I. Naira Deposit Fee
ii. Naira Withdrawal Fees
2.
Receive Fee
Quidax charges 0% cryptocurrency receive fee.
3.

Send Fee
The following fees apply to send cryptos from Quidax wallet;
Coin Name|Send Fees
Coin Name|Send Fees
BTC – 0.0004
XRP – 0.12
TRX – 1
BCH – 0.001
DASH – 0.02
BNB – 0.00075
DOGE – 5
SHIB – 50,000
XTZ – 0.4
FLOKI – 13,000

AXS – 0.44
XLM – 3
LINK – 2
AAVE – 0.2
FIL – 0.05
ONE – 4
BabyDoge – 1 million
BCH – 0.001
SOL – 0.01


4.

Trade fees
Here, Quidax applies the makers and takers fee model. See below!
When trading on an exchange, the MAKERS are those that set the price, while the TAKERS are those that buy and sell at the set price
5.

Instant Buy/Sell Fee
Quidax charges a 1% "Instant Buy/Sell" Fee
Next, let's talk about the limits and verification requirements on Quidax.
---
6. Limits and Verification Requirements
There are three verification processes on Quidax:
Pre-

Basic

Verification
Verification
Requirements
Deposit limit
Withdrawal Limit
– Sign up
– Email
– Phone
verification
Fiat:
– Deposit up
to $100
Crypto:
– Deposit any
amount of crypto

No withdrawals
of fiat or crypto
2. Basic Verification
Verification
Requirements
Deposit Limit
Withdrawal Limit
– ID Document –
(International
Passport,
National ID card,
Drivers License)
– Live Selfie
– Deposit any
amount
in Naira
and crypto
Fiat:
– ₦2,000,000 daily
– ₦14,000,000 weekly
– ₦56,000,000 monthly
Crypto:
– 1,000,000 USDT daily
– 5,000,000 USDT weekly
-20,000,000 USDT monthly
3. Advanced Verification
Verification
Requirements
Deposit Limit
Withdrawal Limit
– Proof of Address
(utility bill)
Deposit any
amount
in Naira
and crypto
Fiat:
– ₦10,000,000 daily
– ₦70,000,000 weekly
– ₦280,000,000 monthly
Crypto:
– 2,500,000 USDT daily
– 12,500,000 USDT weekly
– 50,000,000 USDT monthly
Scroll down!
---
7. Supported Countries
Users from any country can trade, buy/sell cryptos on the exchange.
Quidax user base, currently, comprises of users in 70 countries and 6 continents.
But at the time of writing this article, the Naira is the only local currency supported.
Swipe down to the next section!
---
8. Customer Support
The major way to contact Quidax is through its Support Channel.
There, you will submit a support ticket or go through the Knowledge-base articles found on the site.
Users can also contact the customer support via any of its social media channels;
https://www.facebook.com/quidaxafrica/
https://twitter.com/QuidaxHQ
https://www.instagram.com/quidaxafrica/
Although the support system on Quidax is relatively good, I think the integration of a Live Chat will aid in faster communication with Users.
Quidax has a "Great" review profile on Trustpilot, and users commended it as the best crypto exchange in Africa.
I compared Quidax with other top crypto exchanges in Nigeria…see below!
---
9. Quidax vs Other Exchanges
Quidax vs Luno
Quidax comes out top as a strong alternative to Luno amongst all other exchanges in Nigeria; just as Luno is a strong alternative to Coinbase in developing countries.
Both Quidax and Luno are simple exchanges that are very suitable for newbies.
Quidax supports more cryptocurrencies than Luno. However, Luno has more liquidity and trading pairs than Quidax.
Also Read: Luno Review – 1 thing you need to know
Quidax vs Blockvila
Like Quidax, Blockvila is one of the reputable exchanges based in Nigeria.
Blockvila was formerly just a broker exchange, but now has a mining platform, its own coin, and a P2P service.
Blockvila equally has a live chat and supports the buy/sell of e-currencies.
Quidax on the other hand supports more cryptocurrencies but does not offer the same service as Blockvila.
Also Read:
Quidax vs Remitano
Remitano is a peer-to-peer platform that moderates users' trades using an escrow; similar to LocalBitcoins.
This business model is different from that of Quidax; so there is a limit to comparing these two exchanges.
Traders can trade 24/7 on Remitano and have the money directly in their bank account, Quidax also supports 24/7 withdrawal.
Using the Remitano models gives room for the dispute which takes time to resolve, the Quidax business model eliminates the possibility.
Personally, for me, trading on Quidax is easier. However, some persons still prefer the Remitano business model which I will say is great and efficient and I still use it sometimes.
Also Read: Remitano: Complete Review – Notes on How to Trade Safely.
---
10. Is Quidax Safe to Use?
Quidax platform is superb and safe to use!
The founder of the exchange; Buchi Okoro, is a popular figure in the crypto space.
It has been reviewed by users as a trusted and reliable exchange.
Transactions on Quidax are carried out immediately without delay.
Moreover, Quidax is an indigenous exchange, and it has been able to bring home advanced crypto exchange feature that is inaccessible to African Users.
The platform is easy to use and beautifully laid out.
All activity on the platform is automated from the registration to deposit and withdrawals; you will rarely need to contact customer support for anything.
Let's get to the next section to conclude this article.
---
P.S
If you want to learn how to trade cryptocurrencies profitably, we developed a perfect course to help you master Cryptocurrency Trading.
Go to www.ctmastery.com to enroll.
---
11. Conclusion
This is where I will put an end to this review. Hope you enjoyed it?
Before I go, I will like to get your feedback;
Do you think Quidax is good to go or they should add some other advanced trading services?
Do you think they should list more coins?
In the compare section, which exchange would you rather use?
Put your thoughts in the comment box.
If this article was helpful to you, encourage us to do more by hitting the buttons below to share on your favorite social media.
---
Related Articles;