Trading cryptocurrencies has not been that easy for Nigerians since its clampdown by the CBN.
Many traders are still in perplexity on how to buy cryptos or take out their monies from their favourite crypto exchange, especially the newbies.
The exchanges themselves are not left out. The ban poses a challenge on them too, despite their relentless effort to give their best.
But what solutions have they brought to the table?
Yes! That is what you are about to find out in this article.
Let's dive in!
---
A Roundup Of The Crypto Exchanges
I took out time to reach out to over 30 cryptocurrencies supporting Nigeria from all parts of the world.
These are the questions that I asked these exchanges;
1. What does (your exchange) think about the recent crypto ban in Nigeria: Does it feel it will be lifted in the future?
2. How does the ban affect (the exchange)?
3. What solution has (your exchange) come up with: is there a plan to hold a meeting with the CBN against the ban?
4. Finally, how optimistic does (the exchange) feel about crypto adoption in Nigeria despite the ban?
So far, I have gotten answers from only 7 of these exchanges which include:
Scroll through to find their answers!
1. Blockvila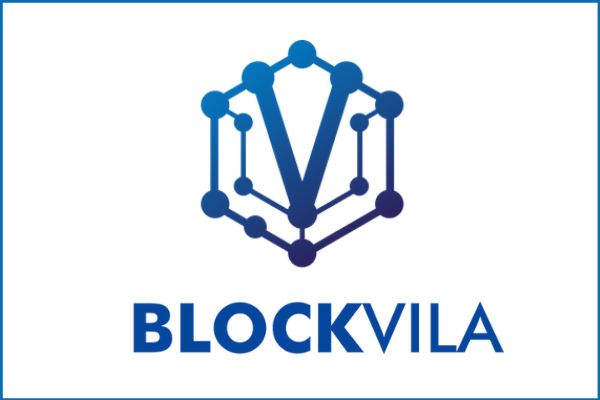 1. The restrictions by the government discouraging financial institutions from carrying out cryptocurrency transactions are birthed out of misconception.

We understand the government says they mean well for its citizens; however, we believe a more progressive approach would be more effective than restricting a technology that has proven to make financial transactions safer, more reliable, and secure.

All over the world, we see big tech giants getting on board, these companies have produced almost all the technology we look up to and use today.

The restriction takes us light years behind; a more progressive approach would be to understand the technology, and then, take action if necessary, not the other way round.

We hope stakeholders can come to a reasonable resolve soon.

It would be really devastating to lose out on opportunities like this.

And yes! It will be lifted.
2. As a company, we have been hit by this decision not only financially, but from the approach of empowering young individuals.

Earlier this year we planned to empower over 1000 young people in university and NYSC.

Our goal is to encourage and provide youths with the tools required to be successful, independent, and even leaders in the Blockchain space and hopefully AI.

Nonetheless, as a company that has overcome several challenges in the past years, we believe this is but a phase that will surely pass.

Goodwill always prevails!
3. Our solution as always is to be proactive; we are keen on enlightening the public on the pros and cons of Blockchain technology with cryptocurrency as a use case.

On planning to meet with the CBN, I do not think it is our decision to make.

Blockvila alongside its counterparts can only request a hearing by regulatory bodies for the sake of awareness, if it comes to that we will be glad to jump on it.
4. Yes, the anticipation and interest have increased so much, so people are willing to invest in crypto projects.

The opportunities are limitless!

In fact, the ban created a kind of buzz and people got really interested, seeing the advantages cryptocurrency brings to the table.

You bet the adoption is going to be rapid. We see the government coming on board soon.

We would like to also state that this is but our opinion on the matter and so, should not be considered as financial or moral advice.
2. OKEx Africa
1. The ban made buying and selling crypto assets directly from the bank hard for Nigerian crypto traders, but we were already working on an alternative means even before the announcement, OKEx P2P.
2. It was a bit of a setback, however; it was also a form of awareness.

The crypto community continues to push, we at OKEx continue to educate people, also providing the best services to users.
3. P2P trading for NGN (Nigerian Naira) was launched to provide easy access after the difficulty posed by the 'ban' on crypto by the Nigerian government came to play.

We care about our traders from Nigeria and would not want them not to place a profitable trade because Naira in the bank account cannot be easily converted to crypto all because of the ban.

The P2P trading platform is in place to solve this – OKEx P2P allows users to buy and sell cryptocurrency in a peer-to-peer manner.

Users can use the OKEx NGN P2P to deposit and withdraw BTC, ETH, or USDT instantly using Naira.

Many P2P trades have been executed on the OKEx exchange and it has been seamless, giving Nigerian users the best crypto trading experience.
4. We are highly optimistic!

More people got to know about cryptocurrencies when the ban was announced.

It caused more awareness and we believe with the right guidance, such as the one we provide on OKEx Academy, more people will be educated, hence mass adoption is imminent.

We've seen a steady growth of users from Nigeria in OKEx which underlines our confidence in the future of crypto and OKEx as a whole.
3. Luno
Hi Nigeriabitcoincommunity,

We appreciate your feedback, and we're currently investigating all available options.

This is an ongoing situation and we're working closely with the CBN and regulators to resolve this issue.

Please see our help pages for further updates in regard to the CBN:

https://luno.com/help/en/articles/11000101699

https://luno.com/blog/en/post/lunos-statement-on-the-central-bank-of-nigeria-circular

https://luno.com/blog/en/post/why-the-bitcoin-price-is-behaving-strangely-in-nigeria
4. Busha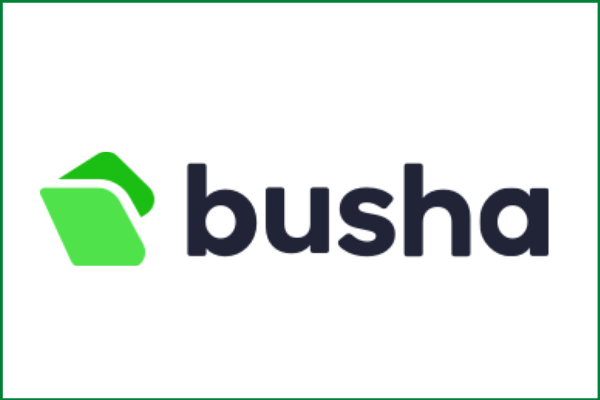 1. We think a major downside to the restrictions is a loss of transparency as the CBN and other regulators need exchanges like ours to prevent illicit and suspicious cryptocurrency transactions as our customers undergo bank-grade KYC procedures.
2. The action currently restricts the provision of banking services to companies like ours.

For our users, this means that crypto transactions are not as seamless as they used to be.

We likewise want to avoid being left behind in the global economy and the future of money.
3. Well, necessity is the mother of invention.

There's a need for innovation around this and we're actively working on solutions that help our users navigate the situation seamlessly.

However, what the market really needs is a reversal of the restrictions
4. Crypto adoption gets better as more people get curious about crypto and its use.

We're extremely bullish about Nigeria and plan to keep putting out world-class services and products that make it easy for anyone to use crypto, no matter your degree of crypto expertise.
5. Bitfxt
1. It really can't be banned, they only restricted Apex banks from offering services to exchanges and traders of crypto.

Crypto is the future of finance and also a new asset class. It's s just a matter of time before governments embrace it.
2. Our bank accounts were closed and so we are not able to receive Naira deposits from our users.
3. Naira transactions on our platforms are now completely peer-to-peer. The crypto community have reached out to the government via different channels to see reasons to lift the restrictions but still not been done yet
4.We are super optimistic about crypto adoption in Nigeria. Nigeria and the rest of Africa needs crypto for cheaper remittances, capital investments and as an escape tool out of possible hyperinflation. Thanks
6. Remitano
Hi Nigeriabitcoincommunity, we have published a post involving in Crypto ban in Nigeria, I hope it will help to answer your questions. https://remitano.com/forum/post/9259-nigerian-government-bans-cryptocurrency-trading
7. Coindirect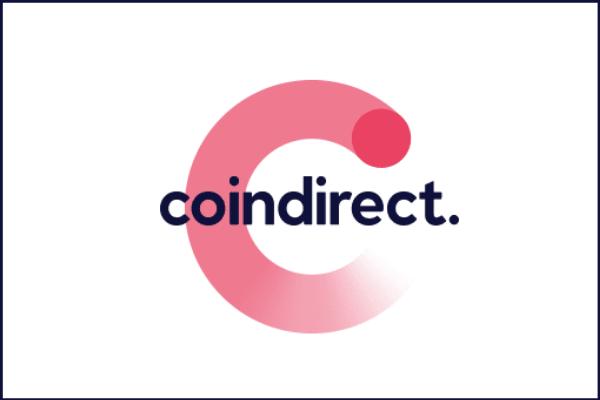 Hello Nigeriabitcoincommunity,

We value your opinion and will look into expanding our services.

Official communications will be sent out by Coindirect in the near future.

Regards
These are all the responses that I have gotten so far.
Scroll down to see a list of exchanges that are yet to give their response.
---
Exchanges That Are Yet To Respond
We are hoping to get a response from the following crypto exchanges:
Their answers will be updated as soon as I receive a response from them.
In other words, I suggest you keep an eye open on this post, in case you want to see what these exchanges have to say too.
Let's head over to the concluding part of this article.
---
PS: If you want to learn how to trade cryptocurrencies profitably, we have created a perfect course to help you do that.
Enroll in our Cryptocurrency Mastery Course by going to www.ctmastery.com.
You can also join our Telegram community at https://t.me/ctmastery for more information.
---
Conclusion
Crypto traders in all parts of Nigeria have spoken of their burning eagerness to stick with cryptocurrencies – the (now) leading technology, regardless of the ban.
However, they need these exchanges to affirm their stand on this decision.
They need to know that it is still reliable to conduct trades on their platforms and that their funds are also as safe (SAFU) as ever.
Now, this is the point where I will call it an end to this article.
Meanwhile, feel free to leave your opinion about what you have read.
How would you describe your crypto trading experience since the ban?
Are there other exchanges you think I should reach out to?
Leave your comments in the box below, so I can attend to them.
Did you enjoy this post? Why not share with your friends by hitting on these share buttons.
---
Related articles;