Without fear of contradiction, Bitcoin and other cryptocurrencies have been gaining a lot of traction due to many variables such as:
the 2017 boom in the crypto world
the threat of ban from various countries, and recently
the 2020 spike in the prices of bitcoin and altcoin reaching their new all-time high market prices.
These factors have led many people to research and get their hands on crypto, wanting to know more about Bitcoin and its underlying technology.
The crypto boom has also led many to buy Bitcoin and other coins for investment purposes.
However, not many of these new traders understand that there are various ways of buying Bitcoin or altcoin.
The basic way to buy cryptocurrency is either through Traditional exchange or P2P Bitcoin exchange.
In today's post, we will be explaining things you need to know about P2P and Traditional exchanges, the difference between both exchanges, and how each operates.
Read more: Find out the best Bitcoin investing applications for mobile devices in 2021.
---
What is Traditional Exchange?
Basically, Traditional Exchanges, also called Centralized Exchanges, involve the use of order books to pair buying and selling orders between people.
Within the traditional exchange, both parties (buyer & seller) remain anonymous to each other, and this gives a bit of privacy.
Traditional exchanges have been around for decades.
The first Bitcoin transaction was done in 2010 on a now-defunct traditional exchange called BitcoinMarket.
In traditional exchange sellers and buyers are matched via an electronic list called an order book.
This order book displays the available buy and sell orders.
In traditional exchanges, the exchanges serve as middlemen between the buyers and sellers, and hence some service fees will be charged.
This is because the exchange serves as the facilitator in the completion of the transaction.
Trading on traditional exchanges comes seamless with a high level of anonymity as the buyer and seller know close to nothing about the other party.
---
What is P2P Exchange?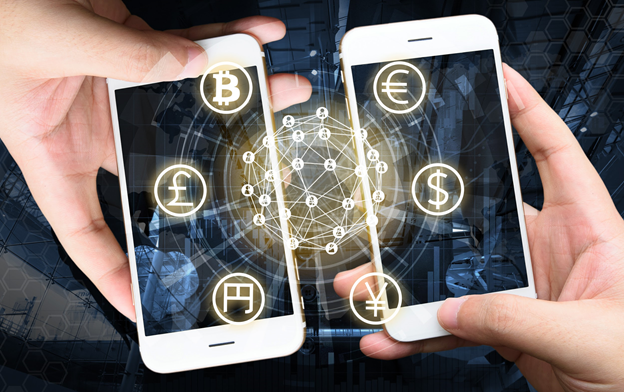 First, P2P means peer-to-peer.
Therefore, P2P Bitcoin exchange means peer-to-peer bitcoin exchange. That is, you are trading Bitcoin with another person without a third party.
It is also known as a decentralized form of trading.
This form of trade involves participants buying and selling without any form of middleman servicing as a facilitator in the marketplace.
It is usually exclusive of the two parties involved
P2P exchanges are relatively new in the marketplace. This is because this form of exchange is created to better traditional exchanges.
The perfect example of a P2P exchange is Remitano, the most reliable, secure, and fastest exchange currently operating in Nigeria.
You can visit Remitano to get an idea of how a P2P crypto exchange operates.
In P2P bitcoin exchanges, the exchange serves as an escrow between the parties.
In this regard, the seller will send the trade value to the escrow, often the exchange, and then the buyer will pay the seller.
After confirmation, the seller will then release the coin to the escrow, and the buyers get the trade value equivalent.
This way, security is ensured and fraudulent activity is being prevented.
Mostly, the Peer-to-Peer marketplace does not usually interfere with the transaction until a dispute is being filed by either of the participants.
---
The Pro and Cons of P2P and Traditional Exchanges
Interestingly, both Exchanges have their respective advantages and disadvantages.
Below we'd take a look at the pros and cons of each exchange.
Traditional Exchanges
Below are the lists of the pros and cons of a traditional exchange. Before you buy Bitcoin, ensure you understand them.
Pros
i. Popularity
You just have to give it to traditional exchanges in terms of popularity.
Since they have been around for decades, they have become most traders' default choices.
This has also contributed to their robust communities and audiences.
ii. Anonymous Trading
Even though the government across the globe has enforced exchanges to KYC regulations, traditional exchanges still offer some degree of anonymity.
Both seller and buyer do not often interact let alone know each other since the transaction is often handled by the platform through electronic order book.
iii. User friendly
Most traditional exchanges have great UI/UX experience. Traditional platforms often do not require rocket science.
It is a no-brainer platform to buy Bitcoin or make any cryptocurrency trade. It is easy and simple to use.
Once your bank details are linked to the platform, then trading becomes seamless.
Traditional exchanges have a lot of resources so that users won't find it difficult to trade on them.
Cons
i. KYC & AML Regulations
This presents a big concern for some people who are information sensitive and might not like to disclose information such as name, address, and bank details to an exchange platform.
Although this is not a big deal for some people, it often sounds contradicting that if you do not fulfill the KYC or AML requirements, you might not be allowed to carry out transactions.
ii. Service Charges
Traditional exchanges often require some percentage as a service fee for every successful transaction.
This is because they serve as the intermediary between the buyer and seller.
The transaction is not always fixed, and it could be said that traditional platforms are costly.
P2P Bitcoin Exchanges
For P2P exchanges, these are some of the pros and cons that traders need to understand especially noob traders.
Pros
i. Zero or Lesser Charges
Unlike traditional exchanges, P2P transaction charges are very little since the platform has no participation except for resolving disputes.
On some P2P, buyers are not charged for service but sellers which is usually a very small amount.
ii. Privacy
Whether you are banked or unbanked, the P2P bitcoin exchange welcomes one and all.
Since you don't necessarily need to undergo regulatory verifications like KYC and AML on these platforms, users are often not asked to provide their details.
This means trading can be done more discreetly.
iii. Payment Flexibility
Undoubtedly this is one of the most enticing things about P2P exchange, as most of these platforms support wide ranges of payments.
Remitano is one of the most popular and it supports different payment methods.
iv. Your Asset at Your Care
With P2P, your assets are safe in your hand since you do not have to entrust them with a third party that could be hacked, or censored by the government.
v. Customizable Offer
Both buyer and seller are at liberty to personalize their offers, payment method, currency type, location, and payment period.
Cons
i. Longer Transaction Time
Because the trade often involves the interaction and reaction of both parties, P2P bitcoin exchanges often consume more time than traditional platforms.
ii. Low Trading Volume and Low Liquidity
Due to low demands, P2P bitcoin exchanges can have low trading volume and liquidity, depending on the location.
---
P2P Bitcoin Exchange or Traditional Exchange: Which is Best for You?
Well, what is best for you depends on what you are ready to deal with.
For instance, if you cherish your privacy a lot, would love to have the means of making payment in various methods and security, then P2P should be your ideal exchange.
P2P platforms like Remitano are the most recommended exchanges to buy bitcoin because of the current bitcoin ban in Nigeria.
But, if you like to get trading done on a popular platform, in record time, user friendly, and with ease, then your platform is Traditional Exchanges.
And who says you can't use and explore both?