Today, I will be describing one of the trending crypto exchanges, Crypto.com.
There are over 64 cryptocurrencies on this platform for easy bill payments, purchases, and investments. Talk about doing it all crypto!
As you read this post, you will learn all there is to know about crypto.com – its features, pros, cons, and more.
Let's dive right in!
---
Post Summary
Our discussion on crypto.com will be under the following subheadings:
Want to read any of them right away? It takes only a click!
Enjoy!
---
1. Exchange Overview
Crypto.com is a broker and trading exchange that allows users to carry out different transactions with cryptocurrencies.
It was launched in 2017 by Kris Marszalek and the headquarters is in Hong Kong.
Crypto.com was created to foster crypto mass adoption. And with over 3M users in 4 years, we can assume that this goal is being met.
The exchange has 2 native tokens that aid in the smooth running of the platform.
I explained these tokens in the next section.
Keep reading!
---
2. Crypto.com Native Tokens
The 2 tokens of crypto.com are MCO and CRO.
MCO was created first and it is the coin used for staking on this platform.
Staking here involves users placing a certain amount of their MCO on hold for a minimum of 6 months.
The system then rewards them with more MCO at the end of the staking period.
CRO (Crypto.com Coin) was later created to succor crypto payments in the exchange.
However, it was announced on the 3rd of August, 2020 that MCO will be swapped with CRO. Hence, CRO will be the sole token of the exchange.
CRO is also listed on popular exchanges like Bithumb, Binance, Bittrex, and OKEx. Cool, right?
Initially, CRO was hosted on the Ethereum blockchain but Crypto.com now has its blockchain.
I talked about this chain in the next section.
Read on!
---
3. Crypto.org Chain
Crypto.org Chain is a public, open-source, and permissionless blockchain.
It went live in March 2021.
Products and services of the platform are now powered by this blockchain.
The chain was created to boost mass adoption of blockchain technology through use cases like payments, DeFi and NFTs.
Users are advised to convert their ERC 20 CRO tokens to the native CRO tokens to enjoy the chain's low fees and high-speed transactions.
They can do this with the CRO Migration Web Tool or in-app tool.
Also, users earn interest at the rate of 20% p.a. when they stake their native CRO tokens. Cool!
Furthermore, the Crypto.org chain processes payment via the Crypto.com Pay Checkout.
With this feature, users can make purchases from online stores using their PC, mobile, or MetaMask wallet. Super!
Find the complete guide on how to do it here.
Also, merchants can integrate the Crypto.com Pay Checkout to accept crypto payments.
Follow this guide to get it done.
How the chain works…
Crypto.org Chain uses a Proof of Stake consensus mechanism.
Participants in this Chain can run a node as validators, or delegate their CRO to an active validator.
Two types of nodes exist in Crypto.org Chain namely Validator nodes and Full nodes.
Validator nodes validate transactions and add new blocks to the blockchain.
On the other hand, full nodes retrieve data from the blockchain and provide it to the validator node.
Validators and Delegators are rewarded for helping to secure the network.
The distribution of rewards to delegators is executed on-chain.
And validators charge delegators a percentage commission of their rewards in exchange for doing the work (LOL).
(Details of the rewards were not given).
Validator's Rewards
Block rewards – earned from validating transactions and adding new blocks to the chain.
Transaction fee bonuses – received when a validator includes more than 66% of other validators' contributions in the blocks they produce.
Note:
Validators and Delegators manually collect their rewards by submitting a withdrawal request on-chain.
Part of the reward earned by validators is taxed and sent to the community pool (no specific amount was mentioned).
When a validator behaves poorly, his rewards will be slashed.
Governance
Holders of CRO can participate in Crypto.org Chain's on-chain governance.
They can submit a proposal, fund an active proposal, and or vote for an active proposal.
Next, I'll show you the features and services of this platform.
Read on!
---
4. Features Of Crypto.com
Excellent User Interface
Price updates
Press release
Mobile App
Live chat
Increased security
Instant Transactions
---
5. Crypto.com Products & Services
Crypto.com offers the following:
Crypto.com Exchange
This is where users can exchange crypto for crypto. They can also buy or sell crypto using fiat.
There are over 64 cryptocurrencies supported by the exchange.
To enjoy the amazing features of the exchange, you need to have a crypto.com account (I'll show you how to do that later in this article).
Features of the exchange include:
Markets – display the different crypto pairs available for BTC, USDT, and CRO.
The Syndicate – shows ongoing promotions
Trading Arena – here, investors can trade up to 56 market pairs, buy or sell available coins, and participate in trading competitions to win.
Margin Trading – with 3x leverage
Derivatives Trading – with 50x leverage and ultra-low latency.
Crypto.com Visa Cards
Impressively, crypto.com issues VISA-based debit cards. This is one thing that distinguishes this platform from others.
There are 5 tiers of crypto VISA reward cards. As users stake more CRO, their credit card benefits increase.
The process involves staking a specified amount of CRO to get higher tiers of each crypto card.
With these cards, users earn rebates on popular services like Expedia, Netflix, Airbnb, and Spotify.
Also, the platform offers up to 5% cashback (paid in cryptocurrency) when users spend with these cards.
Crypto.com debit cards are as authentic as other prepaid cards; only they are more crypto-friendly.
The table below gives more details on the cards, their, tiers, cost, and cashback percentages:
| | | | |
| --- | --- | --- | --- |
| Tiers | Card | Cost (CRO) | Cashback (%) |
| 1st | Midnight Blue | Nil | 1 |
| 2nd | Ruby Steel | 1, 000 | 2 |
| 3rd | Royal Indigo & Jade Green | 10, 000 | 3 |
| 4th | Icy White & Rose Gold | 100, 000 | 4 |
| 5th | Obsidian Black | 10, 000, 000 | 5 |
Crypto.com Earn
Here, users can earn up to 8% per annum when they stake supported coins like BTC and 12% per annum on supported stablecoins like USDT.
Crypto.com Credit
This is a service that enables users to monetize their crypto assets without having to sell them.
Users deposit the desired amount of coin as collateral and receive a corresponding 'credit' in a stablecoin of their choice (usually 50% of the collateral).
The credit is then paid into the users' account.
Whenever the user is ready (in the following 12 months), he repays the loan and his collateral will be restored to his wallet.
For example, Obi deposits $10,000 BTC into crypto.com credit, he receives a credit of $5,000 USDT which he can spend and repay in 12 months.
Once he repays the loan, $10,000 BTC is returned to his wallet.
(Note: the loan incurs an 8% interest for the 12 months)
Crypto.com Pay
Two categories of people benefit from this service: Merchants and regular people.
When merchants set up their accounts to receive payments in crypto, the platform pays them some interest in their preferred currency
Also, regular people who make purchases online using their crypto.com accounts receive some rewards from the platform.
Crypto.com Wallet
This is a wallet provided by crypto.com where users can store their cryptos.
The Crypto.com wallet is non-custodial and can be downloaded as a separate app. Using this wallet helps members to maintain control of their private keys.
You have to link your wallet to your crypto.com account for easy transfer of funds between them.
Furthermore, the platform has also introduced a DeFi Wallet, which is non-custodial.
It enables users to swap DeFi tokens without stress.
Swap
Users can swap tokens directly from their wallets and across DeFi apps like Compound and AAVE with this service.
Crypto.com NFT
Here, the platform provides over 135 NFTs for users to purchase and own.
These NFTs stem from various fields including art, celebrities, gaming, and sports.
Users can also subscribe and get notified when an NFT drop goes live.
In the next section, I will show you the countries and currencies supported by crypto.com.
Keep reading!
---
5. Supported Countries and Currencies
Countries
Crypto.com supports all countries. You can register on the platform from any location to enjoy the services offered.
However, only persons in the following regions can use the crypto.com visa cards:
Currencies
Coins – CRO, ETH, BTC, LTC, BNB, MKR, XRP, BAT, LINK, BCH, NEO, etc.
Stablecoins – DAI, USDC, USDT, PAX, TUSD, etc.
Fiat – USD, GBP, EUR, SGD, AUD
(Note: Users can buy crypto with any currency, but they'd have to pay for conversion rates or bank fees)
---
6. Transaction Fees and Payment Methods
Fees charged for transactions on this platform depend on the services users subscribe for. More details are given below.
Exchange
There are no charges for 'deposits' but fees are attached to 'withdrawals'.
The tables below show the fees for some coins on the exchange.
Withdrawal
Trading
App
| | |
| --- | --- |
| Transaction | Fee |
| Purchase with debit/credit card | 3.5% + $ 0.10 |
| Exchanging fiat for crypto within an account | Free |
| Deposits/Withdrawals (SEPA & ACH) | Free |
| Deposits/Withdrawals (SWIFT) | Bank charges may apply |
| TransferWise & PayPal | Normal TransferWise & PayPal |
| Transferring crypto to other App users | Free |
| Transferring crypto to external wallets | Network fees apply |
Payment Methods
Credit or Debit Card
Bank transfer (ACH)
Bank transfer (SEPA)
SWIFT
NPP
BPAY
Xfers
PayPal
---
7. Limits on Crypto.com and Verification Requirements
Limits
Crypto.com has limits for wallet purchases and card purchases. Have a look:
Wallet
Cards
Verification Requirements
To verify your account, you will be required to provide either of these items:
International passport
National ID
Driver's license
In addition, you will also need to upload a photo where you are holding your ID, on one hand, a paper bearing your crypto.com username, and the day's date on the other hand.
(Note: Until you verify your account, you will not be able to make withdrawals in cryptocurrency worth more than $5,000 per day).
---
8. Customer Support and Public Opinion
Crypto.com has excellent customer support. Users can reach the admins through any of these means:
https://twitter.com/cryptocom
https://www.facebook.com/CryptoComOfficial
https://www.instagram.com/cryptocomofficial/
https://hk.linkedin.com/company/cryptocom
https://t.me/CryptoComOfficial
The response on the live chat on the website is not as fast as expected (due to the traffic of queries from users).
However, community managers in the Telegram chats respond very quickly.
I also checked crypto.com on Trust pilot, and it had an 'average' rating with 312 reviews. Have a look:
I'll show you how to use this platform in the next section.
Keep reading!
---
9. How to Use Crypto.com
To effectively use this exchange, you will first create an account, after which you can then select and enjoy your preferred service.
I will quickly show you how you can create an account:
1. Log on to the website and select the 'Sign Up' option at the top right corner.

2. Fill your details in the form that pops up
3. You will receive a verification link in your email. Click on the link to verify your account.
4. This time, you will be redirected to the exchange. Select 'Verify account' to complete the verification of your account.
5. Follow the instructions that will be displayed one after the other.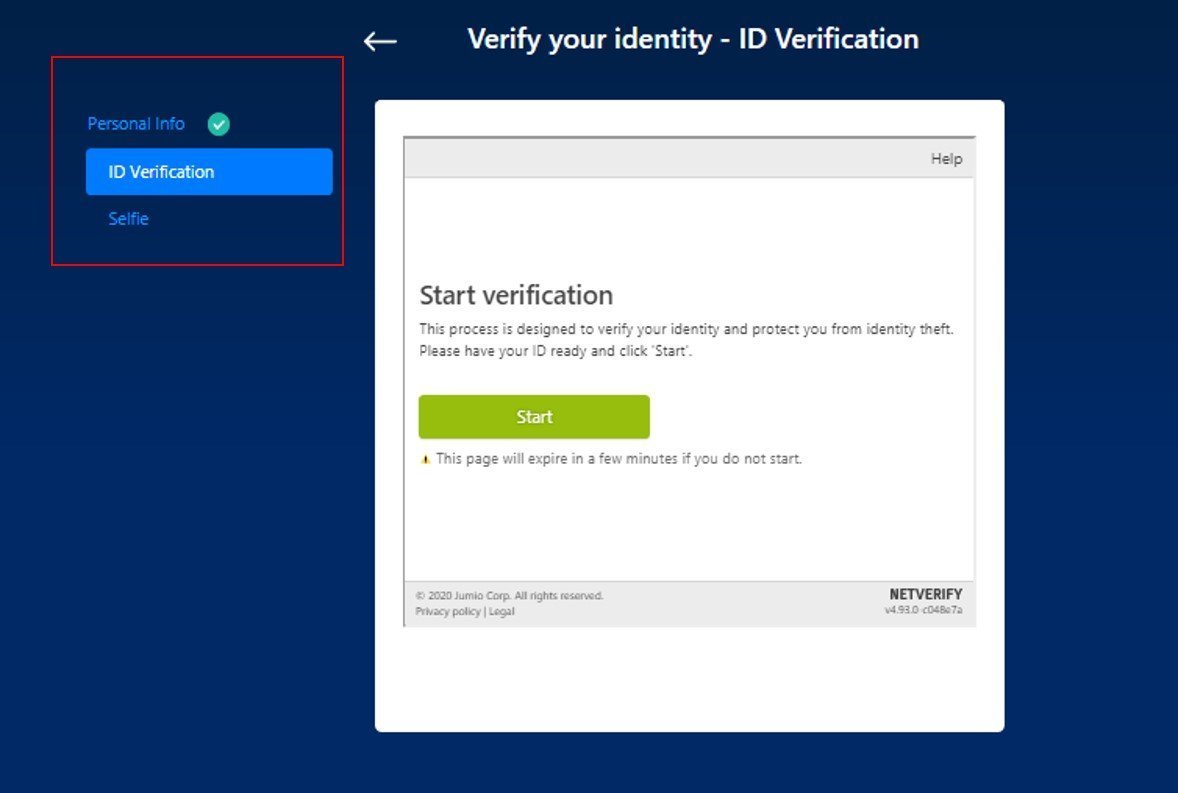 6. Once you have completed all the steps, you will wait for your submissions to be reviewed.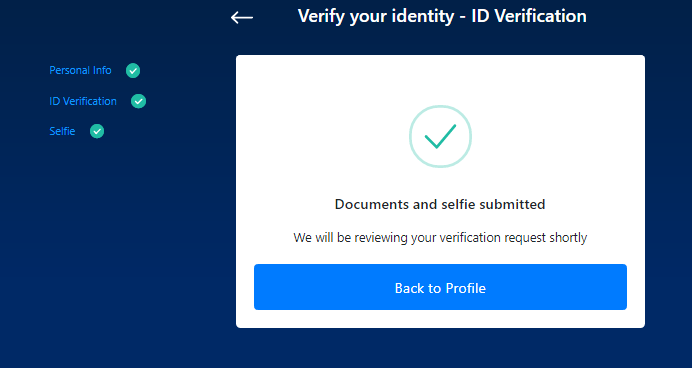 7. After your verification documents have been reviewed and approved, you can then proceed to enjoy the services of the exchange.
It gets more exciting. In the next section, I shared a video that will teach you how to earn from crypto.com via arbitrage trading.
Check it out!
---
10. How To Earn From Crypto.com Via Arbitrage Trading
---
Still here? Good! Let's quickly compare crypto.com with similar platforms.
Tag along!
11. Comparing Crypto.com with Similar Platforms
a. Coinbase
Just like crypto.com, Coinbase is a platform where individuals can acquire digital assets through the different services provided.
Two services common to both platforms are 'Earn' and 'Wallets'. Also, both support a wide range of cryptocurrencies.
Nevertheless, Coinbase charges lower transaction fees than crypto.com.
Coinbase was founded in 2012 by Brian Armstrong and Fred Ehrsam as part of the Ycombinator. It is fully licensed and regulated.
Learn more here.
b. Binance
This is another cryptocurrency brand that is similar to crypto.com.
It was founded in China and launched by developer Changpeng Zhao in July 2017.
Binance is popular for the large number of cryptocurrency pairs it supports. And this is what gives it an upper hand over crypto.com.
Interestingly, the native token of Binance (BNB) is listed on crypto.com and the native token of crypto.com (CRO) is listed on Binance as well.
Both platforms share similar services including exchange, markets, and trading.
Get more info on Binance here.
---
12. FAQs

1. How Safe Is Crypto.com?

Crypto.com has ISO/IEC 27701:2019 Certification. This means that your personal information is safe on this platform.

Also, Crypto.com has $360M in insurance coverage for its cryptocurrency assets. And this provides extra protection for its customers.

Additionally, it uses secure coding, two-factor authentication, and withdrawal protections.

2. How Does Crypto.com Make Profits?

The native token of the platform, CRO is the company's source of profit. Every service offered by the platform involves the purchase of CRO one way or another.
3. Can I have multiple accounts on crypto.com?
No. Users can have only one account
---
13. Conclusion
This is where I will draw the drapes on our discussion on crypto.com. I hope you enjoyed your read.
Now, I'd love to hear from you:
Do you think crypto.com deserves all the buzz it is receiving online?
If you were to join this community, which of the services would you go for?
Let me hear your thoughts in the comments section right now.
Also, share this post with other crypto lovers.
Thank you!
---
Interesting Posts You Should Read: