Today's post is a comprehensive review of KuCoin Exchange.
KuCoin is a cryptocurrency exchange that was launched in August 2017 and in just a year garnered more than 1 million users.
Investors appreciate KuCoin because of its tremendous potential which shall be explained step by step in this article.
If you're ready, then let's dive in already!
---
KuCoin Review Summary
This review has been grouped under the following subheadings:
Click on any of the listed items above for quick access to the mini-headings details.
Enjoy reading this post!
---
1. KuCoin Overview
KuCoin is a cryptocurrency exchange founded in August 2017.
The co-Founder and CEO of this global leading cryptocurrency exchange is called Johnny Lyu.
It is based in Singapore but was originally launched in Hong kong.
It is a trading platform but in its bid to serve its users better, it added P2P to its services in August 2021.
This is remarkable because it had a great impact on its growth as it is currently serving one in four cryptocurrency holders worldwide.
The exchange has its cryptocurrency called KuCoin shares(KSC) that enable users to get discounted trading fees by holding KCS coins.
KuCoin has generous profit-sharing incentives that are up to 90% of trading fees and it goes back to the KuCoin community through the KSC tokens.
The exchange ranks #5 on CoinmarketCap (as of 19/11/2021) as one of the top shots in the crypto-verse.
Impressive, right?
This is all I have for the exchange's overview, so let's take a look at the amazing features of the exchange.
---
2. Features Of KuCoin
KuCoin has become one of the biggest exchanges in the world and that's partially dependent on the wide range of advanced features and services it offers.
The exchange has quite a distinct number of advantages that set it apart from others.
Below are some of the notable features of Kucoin:
KuCoin trading bot
Rewards hub(unlimited bonus)
Multiple payments methods
KuCoin Leverage tokens
Low fees
Outstanding security measures
Easy and simple trading platform
Lucky raffling
Spotlight
Mobile app
In the next section, I will walk you through the services offered by KuCoin.
Read on!
---
3. Kucoin Services
KuCoin offers the following services:
Markets
Buy crypto
Trade
Derivatives
Finance
Markets
KuCoin has three categories of markets: "Spot, Futures, and New Listings" as seen in the screenshot above.
Buy Crypto
Buy Crypto has 3 services divisions that are listed below:
I. Fast Buy
This interface allows traders to buy crypto fast through Visa or Mastercard with Fiat currencies.
II. P2P
KuCoin launched P2P Fiat Trade for the NGN Market on the 8th of August, 2020.
This option enables users to buy and sell cryptocurrencies through peer-to-peer exchange.
A seller can advertise the price he/she is willing to sell and if a buyer is okay with the price, the transaction can take place at no cost at all.
This service makes it easier and simpler for buyers and sellers to connect, therefore trades can go on 24/7.
III. Third Party
Another amazing way to buy cryptocurrency in Kucoin is through a third party.
In this option, dealings between the buyer and the seller are managed through an intermediary or third party.
Trade
Clicking on this menu will display a list of services offered by KuCoin.
Let's look at these services from the screenshot below.
Spot trading: Enables users to trade crypto with other cryptocurrencies when buying and selling assets at the current market rate.
Margin trading: This feature was made available in Nov, 2019. The interface allows users to leverage long or short positions with up to 10x leverage.
API: KuCoin has an outstanding application program interface that gives exclusive privileges such as, trading fee discounts, interest-free loans, Quantitative trading strategy, etc. to its users. The API also supports third-party integration for automated trading.
Kucoin trading Bot: This allows users to trade automatically, without having to monitor the market. It offers lots of trading strategies for free and provides different bots for spot, margin, and futures markets.
Derivatives
On KuCoin, users can trade crypto derivatives.
These are financial contracts whose value is based on an agreed-upon underlying Cryptocurrency.
The screenshot above shows the derivatives contracts that you can trade on KuCoin and are Listed below:
Futures Lite
Leveraged Tokens
Futures Pro
Futures Brawl
Finance
KuCoin has an amazing feature that allows its users to utilize their digital assets in a variety of staking and lending programs.
Crypto lending to earn interest and the USDT annualized profit rate is 12% -300%.
Also, there is an option for Pool-X Earn for investment to earn stable profits from your professional asset manager.
Another way to earn interest in KuCoin is to hold KCS and earn a bonus daily as a result.
Interestingly, Users can invite friends to register and get Referral Bonuses. KuCoin traders can earn up to a 20% bonus each time their friend completes an order.
Furthermore, as of September 9, 2021, the Exchange added a Mining Pool
This enables users to empower hash rate to achieve capital appreciation.
---
4. Supported Countries/Currencies/Payment Method
Countries
KuCoin is a global exchange and supports several countries including, the USA, Canada, Singapore, Nigeria, Australia, Japan, and many more.
However, KuCoin may not make the Services available in all markets and jurisdictions.
The Exchange will be restricted to Users if the use of Services has been prohibited from their jurisdictions i.e Restricted Locations.
Currencies
Cryptocurrencies
KuCoin supports the following cryptocurrencies:
BTC
ETH
LTC
XRP
BNB
BTT
DOGE
ROSE
CAKE
AGIX
And about 200 more.
Fiats
CNY, AUD, KRW, RUB, JPY, ZAR, NZD, EUR, GBP, NGN.
RUB, JPY, ZAR, NZD, HUF, TRY, VND, IDR, CAD.
ILS, PLN, SEK, CHF, CZK, DKK, NOK.
Payment Methods
Fast Buy: Credit/Debit Card
Third-Party: Simplex, Banxa, and BTCDirect
P2P: Over 20 payment methods available for the P2P market
Moving on, we'll see the transaction fees and verification requirements.
---
5. Transaction Fees And Verification Requirements
KuCoin offers very low fees compared to other exchanges.
The fees on KuCoin include:
Deposit Fee
Trading Fee
Withdrawal fee
The exchange charges different fees for depositing, withdrawing, trading, and purchasing cryptocurrency.
Deposit fee
If traders are depositing cryptocurrency into KuCoin, there are zero fees incurred.
Although there is a blockchain transaction fee that you pay to make the transfer.
It is important to note that this will depend on the type of cryptocurrency that is being used.
Trading Fee
The Maker and Taker base transaction fees for all trading pairs are 0.1%.
For example, if you are to purchase $100 worth of bitcoin, you would only pay $0.1!
Except for the GGC(GramGold Coin) trading pairs, which is 0.25%.
I bet this is one of the lowest in the industry, which is a great reason to use KuCoin.
Withdrawal fee
KuCoin withdrawal fees are the lowest in the crypto industry.
The exchange adjusts the withdrawal fees according to the cryptocurrency market's performance.
Also, it depends on the coin that is being transferred.
Some fees can be seen in the screenshot below.
Verification Requirements
In KuCoin, only a partial verification is required, and full verification is only requested if there is suspicious activity.
On November 1, 2018, the exchange implemented know your customer (KYC) verification to facilitate conflicts against criminals.
Regardless, account verification at KuCoin is fully voluntary, especially if the trader is a small volume trader.
It means that they necessarily do not have to verify their identity for a trade to take place.
In KuCoin, there are three verification levels:
| | | |
| --- | --- | --- |
| Verification Level | Requirements | Withdrawal Limit |
| 1. Unverified account | Requires email verification | Users can withdraw up to 2 BTC/ 24 hours |
| 2. Verified Individual account | Requires Identity details such as Passport, ID, and Country of residence. | Users can withdraw up to 100 BTC/24 hours. |
| 3. Verified Institutional account | Requires an ID card, driver's license, or passport. | Users can withdraw up to 500 BTC/ 24 hours. |
I hope you are still here?
Now, let's go and explore customer support and reviews on KuCoin.
---
6. Customer Support/ Opinion/Reviews
KuCoin has a multilingual community (click here to select the one that serves your language)
Traders can reach out to other KuCoin users by joining the exchange's community through the following social media channels:
Facebook ([email protected])
Telegram (@KuCoinNigeria)
Twitter (@KuCoinAfrica)
Instagram (@kucoinNigeria)
LinkedIn (@KucoinNigeria)
Medium, and more.
Furthermore, the customer support platform includes –
KuCoin Help Center, Automated chat, and FAQ Center.
KuCoin is aware of traders' trade issues and takes immediate action whenever needed.
Public Opinion/Review
Regarding public opinion, KuCoin has an average review on Trustpilot with a 2.5-star rating. Users' complaints centered on poor customer support.
This is occasionally expected when dealing with enormous exchanges mainly because it has a huge number of customers to attend to.
Needless to say that the exchanges' team needs to work effectively to get positive public feedback.
---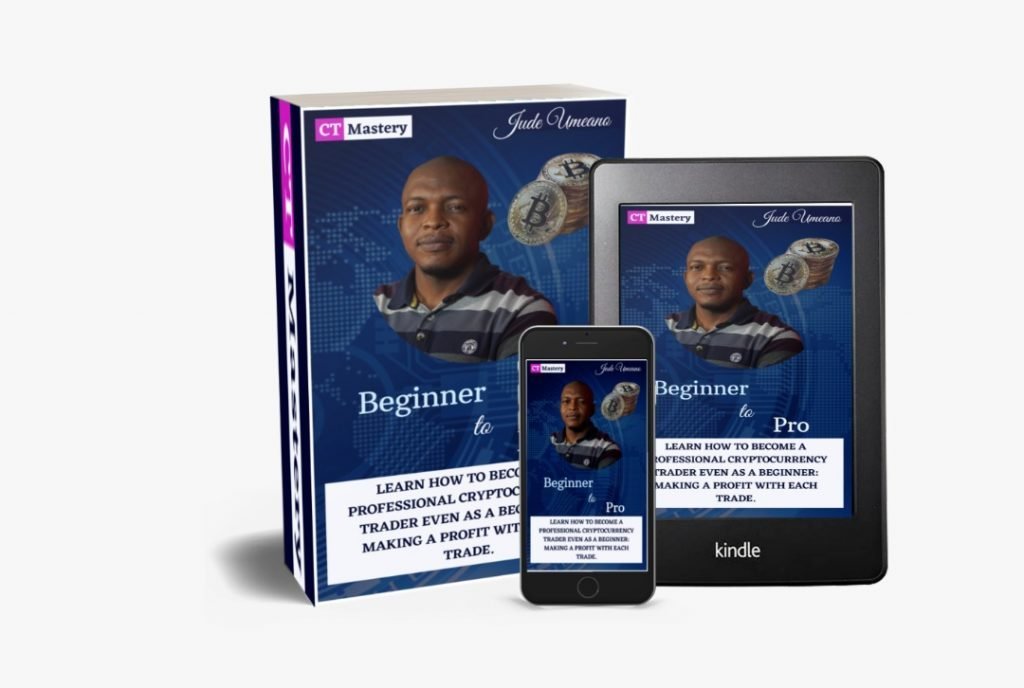 P.S
If you want to learn how to trade cryptocurrencies profitably, we developed a perfect course to help you master Cryptocurrency Trading.
Go to www.ctmastery.com to enroll.
---
7. Getting Started On KuCoin Exchange
Follow these simple steps:
i. Visit Kucoin.com and click on 'Sign Up' from the top right corner
ii. Enter your email address, phone number, phone verification code, and set your login password.
Then, check the box and click on "Sign Up"
iii. Once you've set your password and agree to the Terms of Use, then you can log in.
Yippee! You're in…enjoy!
Almost done here. Let's answer some frequently asked questions and then we can call it a wrap.
---
8. FAQs
1. Is there a limit on the transactions?
The minimum payment amount for a single transaction is $5, and the maximum payment amount is $5,000.
2. Will I be charged a transaction fee?
When buying crypto with a bank card, KuCoin deducts transaction fees from the payment amount.
Also, the transaction fee is displayed on the order confirmation page, and your bank card will be debited ONLY AFTER you complete the confirmation.
3. Which bank card is qualified?
KuCoin supports credit, debit, and prepaid cards issued by Visa and MasterCard.
4. Is KuCoin legit?
The Exchange was hacked in 2020 but most importantly, it was adequately dealt with. 

KuCoin managed to recover a large portion of the stolen cryptocurrencies, and the unrecovered funds were covered by the exchanges' insurance policy. 

Therefore, KuCoin users did not lose any money as a result of this cybersecurity infringement.

Despite this drawback, KuCoin has been built with exceptional features and still remains undoubtedly outstanding.
---
9. Conclusion
It wouldn't come as a surprise to see KuCoin take the lead in the crypto industry as it already claims that- 1 Out of 4 Crypto Holders worldwide is with KuCoin.
Dear reader, this brings us to the end of this review. In the course of it, we learned about:
The services KuCoin offers
Its payment methods
Transaction fees and verification requirements
The countries it supports, etc.
So tell me, will you register on KuCoin Exchange?
Perhaps you already did, how has the experience been?
Is there any experience you'd like to share concerning KuCoin?
I'd like to hear your opinions in the comment section below. Tell me.
Also, share this article with your friends and family, thank you!
---
Also read: