THETA is one of the most valued cryptocurrencies, and we will look at its potential in this article.
Centralized video streaming platforms such as YouTube attract millions of daily visitors.
But since they are in full control, they can censor any content or set up policies that overburden users.
For this reason, THETA, a cryptocurrency, emerged to solve all the issues connected with video streaming on the blockchain.
THETA has done 3823.24% in ROI and has gained traction in the crypto space.
But will it continue to thrive amidst other competitors? You will find out when you read this article.
---
Post Summary
This is what I intend to cover:
Let's dive in!
---
Theta Network Overview
Theta is a decentralized video streaming blockchain network built by Sliver.tv renamed Theta.tv.
Although Theta mainnet 2.0 went live in 2019, it upgraded its network to a mainnet 3.0 on June 30, 2021.
As previously indicated, the bulk of today's video streaming platforms are centralized. They also lack quality video streaming capabilities.
Theta promises to overcome these issues by offering high-quality streaming and content delivery in 4k, 8k, and beyond to its users at a low cost.
It also aims to facilitate multiple content types, including e-sports, movies, TV series, music, etc.
Video streaming on the Theta network is powered by users from all around the world.
When users watch videos, unused bandwidth is tapped and used to broadcast those videos to other users.
Consequently, the video streaming quality improves as more users join the Theta network.
Already, it has over 300k users (the data here dates back to the network's testnet release).
Theta also compensates these users for their bandwidth with a cryptocurrency incentive.
Another feature of the Theta blockchain is that, like Ethereum, it allows developers to build Turing smart contracts on its network.
Who are the members of THETA's team?
Theta was founded by Mitch Liu and Jieyi Long, who are also the founders of THETA.tv.
The team is also made up of high-profile personnel who are well versed in video streaming.
Steve Chen, co-founder of Youtube, and Justin Kan, co-founder of Twitch are also part of the project's media advisor.
This is only a short primer; I'll explain how the Theta network is secured in the following part.
Read on!
---
How Theta Secures Its Network
The following concepts are used by Theta to protect its blockchain:
(a)

Multi-BFT Consensus
This is the consensus mechanism of the Theta network.
It's a modified BFT consensus mechanism and it lets thousands of nodes stake their tokens to participate in the consensus process.
It has a high level of security and transaction throughput of 1000 or more.
Currently, the Theta network is powered by three networks of nodes:
Enterprise Validator Nodes: These are companies like Google, Samsung, etc, that have staked THETA tokens in order to validate transaction on the network.
Guardian Nodes: These are community members that provide an additional layer of security to the consensus protocol by staking the THETA token and having owned the required hardware.
Edge Nodes: These are users that relay videos by sharing their bandwidth on the network.
(b)

Aggregated Signature Gossip Scheme
This is a proposed mechanism that is used to reduce communication complexity on the network.
It increases the signature share of each node at an exponential rate by keeping the size of the node-to-node messages small.
(c)
Resource Oriented Micropayment Pool
This is an off-chain payment pool that allows users to create and withdraw payments off-chain while streaming videos.
It is resistant to double spending and helps to increase the scalability of the Theta blockchain.
(d)
Theta Mesh Delivery Network
Theta's delivery network is made up of the Geo-optimized tracker server and the Intelligent player client.
Basically, these two pieces of the delivery network work hand in hand to optimize users experience when streaming video.
These delivery network components keep track of users' data and ensure that they stay connected even if a relayer node goes offline.
Other information about the Theta network can be found in the Whitepaper.
Theta also uses the two cryptocurrencies, THETA and TFUEL to keep its network secure.
However, for this article, we will only discuss the THETA token.
Scroll down and read on!
---
What Is The THETA Token?
The Theta Network launched as an ERC20-token integrated into Sliver. tv in December 2017.
It raised a total of 20 million dollars in a private token sale.
THETA was subsequently exchanged for the native THETA token at a 1:1 ratio when the Theta blockchain network was launched.
Now, let's quickly get a rundown of THETA's tokenomics:
The total supply of THETA is fixed at 1 billion
According to its whitepaper: The primary reason for setting THETA at a fixed supply is to make it prohibitively expensive for a malicious actor to acquire enough tokens to threaten the network.
30% of THETA's supply was sold at $0.067 per token during a private sale
The remaining token supply was distributed as follows:
Team – 7.49%
Advisors – 1.23%
Partners – 12.5%
Network Seeding – 12.5%
Lab Reserves – 36.28%
At the time of this post, there are already 1 billion THETA tokens in circulation.
THETA has the following use cases:
Staking: Running a Guardian node requires the staking of 1000 THETA, while Enterprise validators stake 1 million THETA tokens.
Governance: It is used to vote for changes on the network
Security: THETA secures the network and allows nodes to nodes to validate transactions and produce blocks.
Let's find out the best exchanges to buy and sell THETA in the next section.
Scroll down!
---
Top Exchanges To Buy Sell THETA Token
The 5 reputable crypto-exchanges to buy/sell THETA tokens include:
1. Binance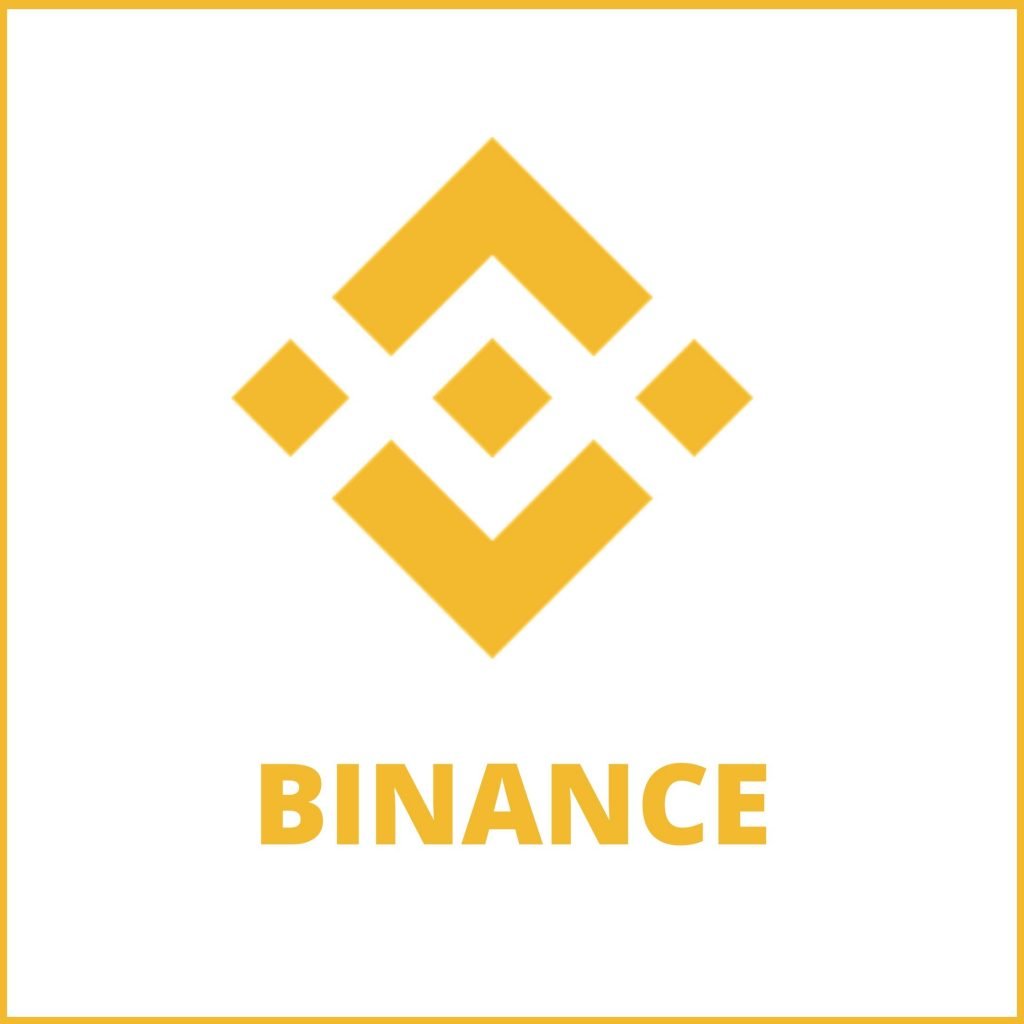 Binance is a popular Cryptocurrency Exchange, founded in 2017 by Changpeng Zhao.
It supports the trading pair of about 500 cryptocurrencies and all the top 100 cryptocurrencies on coinmarketcap.
Also, Binance has recently launched an NFT Marketplace.
The following are the THETA trade pairs on Binance;
THETA/BTC
THETA/USDT
THETA/BUSD
THETA/BNB
THETA/ETH
2. Huobi
Huobi launched in China but has expanded globally after the clampdown of crypto exchanges in China.
The exchange was founded by Leon Li in 2013.
Huobi has emerged as one of the biggest players in the crypto exchange industry.
It offers different trading features and over 500 trading pairs are supported.
These are the THETA pairs on Huobi;
THETA/HUSD
THETA/USDT
THETA/ETH
THETA/BTC
3. Gate.io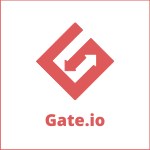 Gate.io is a trading platform that is operated by Gate Tech. Inc. and was launched in 2013.
The exchange provides its users with the opportunity of trading both Spot and Futures in one place.
It supports up to 500 coins including BTC, DAI, ETH, etc.
On this platform, you can trade;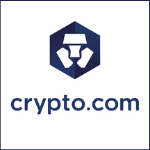 Crypto.com was launched in 2017 by Kris Marszalek and the headquarters is in Hong Kong.
It is a broker and trading exchange that allows users to carry out different transactions with cryptocurrencies.
Like Binance, Crypto.com has launched an NFT Marketplace.
On this exchange, THETA can only be traded against USDT.
5. OKEx
OKEx was founded in 2014 by Star Xu. It has its headquarters in Malta.
The exchange is one of the top exchanges with high liquidity in the crypto space.
Like Binance, OKEx also offers varieties of trading features and has recently included a P2P marketplace.
OKEx supports the following trade pairs for the THETA token.
Here are several other exchanges where you may buy and sell Theta coins.
Read on!
---
5 Best Wallets To Store THETA
You can store your THETA token with these wallets:
1. Theta Wallet
This is the official wallet of the Theta network.
It was designed specifically for the storing of tokens created on the Theta network.
The Theta wallet is available on the web and on mobile devices.
2. Ledger
Hardware wallets like Ledger are most recommended for the storage of cryptos.
Although, it costs some penny (about $59) to get your hands around them.
Ledger has an excellent security feature that makes it almost resistant to hacking.
It was founded in 2014 by a French company, but it has become more popular than its antecedents.
Ledger has two wallets – Ledger Nano S and Ledger Nano X.
3. Trust Wallet
Trust wallet is a non-custodial hot wallet that is available for download in Google Play and Appstore.
It is a multi-crypto wallet with an in-built DEX and a Web 3 browser that allows users to interact with Dapps on the Ethereum blockchain.
Furthermore, this wallet was created with an easy-to-navigate UI. It allows for staking, and it is open-source too.
4. Metamask
MetaMask is a crypto wallet designed for the ETH network (just like MEW).
It is basically a browser extension that connects users directly to the ETH blockchain.
It has an in-built exchange and it allows users to create and run their Dapps on its platform.
5. Exodus
Exodus is a non-custodial multi-crypto wallet with amazing features.
It has the most intuitive and friendly UI when compared to other crypto wallets.
Exodus has an in-built exchange, keeps track of all your crypto assets, but most wonderfully, it allows users to earn rewards for storing their cryptos.
Note that you can also store your THETA token in an exchange's wallet.
Exchange wallets are custodial wallets offered by a cryptocurrency exchange.
If you are wondering whether THETA is worth adding to your investment portfolio, the section will proffer you the best answers.
Scroll down!
---
What Is The Potential Of THETA token?
THETA is a token with potential.
Over the years, it has shown a significant increase in growth and adoption.
As of 2021, THETA increased significantly, hitting a price value of $14.28
However, after the May 2021 bitcoin meltdown, this price has plummeted and is presently selling at $6.54 per token as of July 8, 2021.
THETA is the 17th most valuable coin, with a market cap of $6,549,420,791 and a 24-hour trading volume of $509,502,273. (July 8, 2021)
It's worth noting that this cryptocurrency has attracted investors from a variety of global corporations.
It also has partnerships with high-profile tech companies, including Google, Samsung, and Binance, which are all members of Theta's Enterprise node.
Now, this lends a lot of weight to this coin's potential!
Moreover, THETA provides a solution to the challenges faced by millions of online video streamers across the world.
The video streaming market is projected to be worth $245 billion in 2017. Impressively, THETA wants to become a leader in this industry.
Additionally, the Theta blockchain is quite robust!
It supports a good number of projects and is continually updating its network to discover new opportunities for the THETA token.
Moreover, the fact that THETA can process more than 1000tps adds to its overall potential.
This is because scalability is one of the most important aspects of any blockchain.
Furthermore, THETA has strong exchange support with reasonable liquidity on the exchanges listed above.
This provides traders with the opportunity to make gains through arbitrage trading.
Looking at the future price action of the THETA token, this prediction indicates that THETA will soar as high as $100 come 2022.
However, we have to keep in mind that cryptos are volatile currencies and there is no 100% prediction in the crypto market.
As a result, you should conduct your own TA and fundamental research before investing.
I answered a few questions concerning the THETA token in the FAQ section.
So, scroll down and have a look!
---
FAQs
1. What is the difference between THETA and TFUEL token
The difference is that:
THETA is the governance and security token while TFUEL is the gas and utility token of the Theta network.

The TFUEL token has the following use cases:

– Fuels the micropayment pool, which is used to compensate relayers/Edge nodes for sharing their bandwidth.
– As a transaction fee for deploying or interacting with smart contracts.
– Used to reward Guardian and Enterprise nodes for staking their coins on the network.

TFUEL has a total supply of 5 billion tokens.
2. What Improvement does the mainnet 3.0 offer to the Theta blockchain?
The update to mainnet 3.0 brings two significant improvements to the Theta:

– Elite Edge node: This will allow Edge nodes to upgrade to Elite Edge nodes to earn additional TFUEL tokens.

– TFUEL coin burn: It burns 25% of each TFUEL payment to the Edge Node and 100% of all TFUEL gas fees.
This was done to boost the price of this token by reducing its supply and inflation rate.
TFUEL was scheduled to increase at a rate of 5% every year.
However, this upgrade introduces a new 4% TFUEL inflation.
Additionally, the update also includes some of the NFT's basic features to the Theta network.
---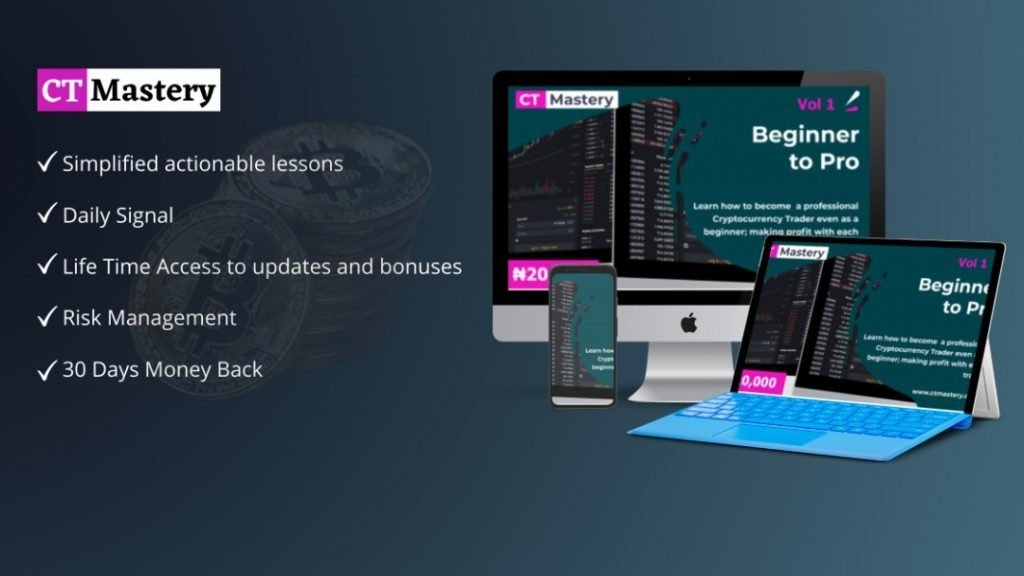 Do you want to learn how to trade cryptocurrencies profitably?
We developed a perfect course to help you master Cryptocurrency Trading.
Go to www.ctmastery.com to enrol.
You can also join our Telegram community at https://t.me/ctmastery for more information.
---
Conclusion
This brings us to the end of today's article.
THETA is a crypto project that wants to decentralize the video streaming industry.
Despite a large token supply, it has a high rate of adoption and is performing well in the crypto market.
Based on how well this token is performing, the Theta network may surpass major video streaming services such as YouTube and Twitch.
But what do you think:
Do you think Theta will emerge as the most visited blockchain for video streaming in the future?
How impressive did you find THETA's potential?
Do you want to invest in this coin?
Or perhaps, you're hodling THETA right now. Do you think it'll ever reach $100?
I'm looking forward to getting your feedback.
You can share your opinion in the comments section below.
Also, do not forget to share this article by clicking on the social media icons below. Cheers!
---
Other Interesting articles: