In this review, I explained all you need to know about Akropolis – an open-source protocol with Defi products.
Akropolis launched in 2017 as the first "blockchain pensions infrastructure" built on the Ethereum Blockchain.
It seeks to build a framework where users can easily create and grow a financial network without central control.
By the end of this review, you will understand what Akropolis is, its official tokens, services and a whole lot more.
Tag along!
---
Post Summary
This review will take the following course;
You can click on any of these items, to get to their content instantly.
Let's get started!
---
1. What exactly is Akropolis?
Akropolis is an open-source project built for decentralized and autonomous community economies.
It seeks to create an unraidable fund that doesn't depend on the inter-bank lending system, where users are always in control of their funds.
The project launched in 2017, as the first blockchain protocol that gears towards resolving the issues of the global pension crisis.
However, Akropolis has evolved over-time to include more products that will revamp the defi system.
Currently, you can create dapps, invest, lend, save and obtain an undercollateralized loan on this platform.
The founder and CEO of Akropolis is Anastasia Andrianova, a former financial analyst at Lehman Brothers, London.
Also involved in the development of Akropolis is a team of experienced personalities in the financial system.
Let's talk about the features of Akropolis below.
---
2. Features of Akropolis
Akropolis has the following features;
Borderless
Uncollateralised
Bankless
Portable track record
Trust-minimised
Integrates DeFi
Fraud-resistant
Below is a list of Akropolis roadmap;
Connect debit card
Crypto/Fiat Payment Gateway
Insurance
Governance portal
USDT, USDC, TUSD stable coins support
Don't go yet…Keep reading!
---
3. Product and Services
These are the three main products offered on Akropolis;
Akropolis OS
Akropolis OS allows users to create dapps and protocol for a profitable DAO on top of Akropolis.
These dapps and protocols are used for collective savings, lending, investment and creating liquidity pool to foster a community-driven space under DAO governance.
It is an upgradeable modular framework based on OpenZeppelin, and it is designed to be scalable without a security breach.
Sparta
Sparta is the first product launched on Akropolis.
It is a collective fund pool where users obtain an undercollateralized loan with a high-interest rate – Borrowers only provide 50% collateral.
Ideally, Sparta revolves around team work in staking for a borrower and has a defined incentivized behaviour for rewarding participants.
Sparta solves these financial issues;
Risk assessment of different investment instruments
Lending funds with the maximum percentage, taking loss risk into account
Liquidity provision to avoid cash gap and subsequent bankruptcy
The over-collateralized problem of defi
Moreover, it provides fundings for various liquid defi instruments and allows participants to passively generate yield APR from different defi protocols.
Sparta has a pool token – ASPT (ERC20 token of DAO) that is used for staking and governance-voting(more on this in a later subheading).
3. Delphi
Delphi is the second product built on AkropolisOS.
It is a defi yield farming aggregator and dollar-cost averaging tool that will help to diversify the long-term investment portfolio of each member.
Note: Yield farm aggregator is a protocol that helps distribute rewards to every member in a staking pool.
Dollar-cost average (DCA) on the other hand, is automated, periodic purchases of an asset to help reduce the volatility of the given asset.
Delphi allows for automatic dollar-cost averaging into BTC and ETH, however, this is not obtainable for now.
This is because you must deposit a stable coin; USDC to set up DCA in Delphi. However, Akropolis paused all stable coin pools for the meantime, as a result of a security attack.
Delphi is designed to be user friendly such that even newbies who are not too familiar with how DeFi works can easily participate in it.
To participate on Delphi, follow these simple rules;
Connect your wallet.
Choose one or several pools that currently provides the best yield farming opportunities.
Lastly, choose if you want to deposit all available funds or Dollar Cost Averaging into those pools.
Delphi has two pools; AKRO staking, ADEL staking. AKRO and ADEL are two native tokens of Akropolis.
To get to know more about Akropolis tokens, let's discuss them in the section below.
---
4. Akropolis Official Tokens
As discussed above, Akropolis has three official tokens;
ASPT (Akropolis Sparta Token)
ADEL ( Akropolis Delphi Token)
AKRO ( Akropolis Governance Token)
ASPT (Akropolis Sparta Token)
ASPT referred to as the network token is the ERC-20 token of Sparta pool. Its price is defined by the bonding curve algorithm.
These are the main roles that ASPT play on the Sparta pool;
Voting and staking within Sparta Pool
Right to get an uncollateralized loan
Implement the bonding curve and ragequit.
Now to explain these points better; ASPT as collateral is done through what is called "Community grant".
This allows a user to take a loan worth more than 200% of his ASPT portfolio by presenting at least 50% of his loan amount as collateral in ASPT.
For the loan to be granted, a voting system is conducted.
Pool members who consider the user to be a good borrower, vouch for him by staking their ASPTs as collateral.
If the sum of the ASPTs locked (both borrower and pool members) equals the size of the loan, then the borrower receives a loan in a stable coin (DAI, USDT, TUSD, USDC).
When the loan is granted, the community lenders receive a high percentage of the interest as an incentive.
Also, using the bonding curve mechanism, a user can leave his pool at any moment, if he hasn't staked his token for a borrower – this is referred to as Ragequit.
ASPT's value is tied to the assets held in the DAO, as ASPT is minted or burned every time stable coins are deposited or withdrawn.
Moreso, for you to earn profit from this token you have to participate actively in Sparta pool (No profits for hodlers).
Note: At the time of this writing, Sparta is not active on its mainnet.
ADEL (Akropolis Delphi Token)
ADEL is the internal governance token distributed through liquidity mining on Delphi.
In order to govern Delphi, AKRO token holders need to have both AKRO (20%) & ADEL(80%), to ensure their interests are fairly represented.
You can earn ADEL by;
Providing liquidity (stable coins, AKRO or other tokens) to Delphi
Participating in Delphi product governance, i.e. voting and creating proposals
AKRO ( Akropolis Governance Token)
AKRO is the governance token that is comparable to MakerDAO.
It is used for lending and borrowing, staking, governance voting, and liquidity incentivization of the Akropolis network.
The spread between the entering and existing price of ASPT is used to buy and burn AKRO tokens.
You can buy and trade AKRO on many official exchanges where it is listed; this is unlike the other two official tokens of this platform.
I have listed below the best exchanges with better advantages where you can buy or trade AKRO.
---
5.Top Exchanges To Buy and Trade AKRO
The exchanges below are the exchanges to visit if you want to trade AKRO profitably;
1. Binance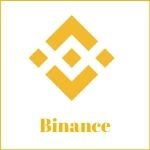 Changpeng Zhao launched Binance in 2017. It is today, the largest crypto exchange by trade volume.
This platform supports the trading pair of about 500 cryptocurrencies and all the top 100 cryptocurrencies on coinmarketcap.com.
Here are Akro trading pairs on Binance;
2. Huobi Global
Huobi launched in China but has expanded globally after the clampdown of crypto exchanges in China.
The exchange was founded by Leon Li in 2013. Today, it has emerged as one of the biggest players in the crypto exchange industry.
It is currently (at the time of this writing) the no. 2 exchange on the list of "Top crypto exchanges by Coinmarketcap".
With Huobi, you are exposed to different trading features and over 500 trading pairs.
The exchange is time-tested and has not suffered any hack till today.
Here are AKRO pairs on Huobi;
3. KuCoin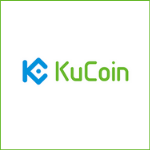 Kucoin launched in China in 2017 but currently operates in Hong Kong.
The exchange is also one of the thriving crypto exchanges with unique functionality.
Kucoin has pretty advanced trading tools, and an array of cryptos can be traded on its exchange.
Although this exchange suffered a severe security breach in September 2020, it has soon bounced back to life after recovering up to 84% of the tokens stolen by hackers within months.
Here are AKRO pairs on Kucoin;
4. Bittrex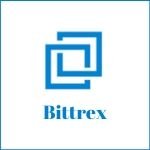 Co-founded by Bill Shihara, this trading platform is highly renowned for its stability, speed, and guaranteed security.
Bittrex supports a plethora of tokens with over 450 trading pairs for BTC alone but only supports one fiat currency; USD.
You can trade BTC/AKRO.
Next, we will look at the best wallets for storing AKRO.
---
6. Best AKRO Wallets
All Akropolis tokens are ERC- 20 tokens, thus they can be stored on all ETH wallets.
However, the wallets that I am listing here are the wallets and products that you can connect to the Akropolis network.
1. MetaMask
Metamask is designed to be a blockchain browser that connects you directly to the Ethereum network.
It is both a desktop-wallet and a mobile wallet and can be downloaded on Chrome, Firefox, Edge, Brave, Play Store, and IOS.
Metamask is non-custodial and it stores your seed phrase encrypted with your password.
Read our review here to learn more about MetaMask.
2. Bitski
Bitski is a digital wallet built for Ethereum dapps.
The wallet is an easy-to-use wallet that secures your private key in a hardware wallet.
It also has SDKs for easy integration with various platforms, including SDKs for JavaScript, Node.js, iOS, Truffle, and Unity.
3. WalletConnect
WalletConnect is a protocol that integrates different decentralised applications and wallets.
It is not a wallet itself, rather, an open-source protocol that allows you to connect desktop dapps to mobile Wallets using end-to-end encryption.
You can simply use this protocol by scanning a QR code.
4. Portis
Portis is a non-custodial blockchain wallet that allows you to connect directly to dApps.
You can simply connect to dapps with an email address and password, from almost any web browser and mobile phone.
5. Formatic
Fortmatic is a software development kit that allows you to easily integrate dapps with the Ethereum blockchain.
With Formatic you can use your mobile number or email address to connect to Ethereum-based applications.
Having looked at these wallets and products, let's talk about what the future holds for Akropolis.
---
What Does The Future Hold For Akropolis?
Akropolis is a good DeFi project with massive potential.
The team behind it has been putting a whole lot of work since 2017 to bring the project's diverse roadmap to fruition.
With the existing products and more to come, we can hope that this project will build a formidable network for the DAO.
However, whether Akro is a good token for investment or not is something we have to judge by looking closely at its chart history – plus technical analysis.
Like all cryptocurrency, the price of AKRO is very volatile and can fluctuate at any time given the current market condition.
At the time of this post, AKRO did 9.11% of its investment in USD but sharply decreased to 7.18%, with the current price of $0.010965.
Invariably, the circumstances that happen as the future unfolds will determine if AKRO will appreciate or depreciate in value.
The AKRO smart contract has been rated and audited by two blockchain and smart contract analytic; TokenInsight and Certifik.
The former rated the token moderately – giving it a B (stable outlook), while the latter found it good, sound and invulnerable to security issues.
However, Akropolis suffered a big hack around November 2020, and $2 million worth of DAI was stolen.
Notwithstanding, Akropolis has bounced back, and the team is working dedicatedly to ensure that additional security measures are set in place to ward-off future attack.
Moreso, it promises to repay members their stolen fund and has in the meantime, put all stable coin pools on hold until additional security audits have been verified.
---
FAQS
1. What is Bonding Curve?
Bonding curve, are smart contract tokens that are designed to create their market for buying and selling without the need of a crypto exchange.

it is used to set the relationship between a token's price and its supply.

These tokens are mostly used for defi project and they adopt the mint and burn tokens formula.

More so, they are used to give incentives to network pools and also to achieve consensus.

Another thing the bonding curve smart contract allows users to buy or sell into the curve.

Buying pushes the token price up along the curve, while selling pushes the token price down along the curve.
2. How Do I get undercollaterilized loan from Sparta?
You must deposit 50% of your loan amount as collateral in ASPT into the Sparta pool to qualify as a borrower.

To get a loan, take these simple steps;
__ Go to the Pool overview page and, click the "Get Loan" button.
__ A pop-up will open, enter the loan parameters and confirm the intention to create a deposit, then confirm the transaction sending.
That is it! After taking these two steps, you can now view it on the "Proposals" page and on the "My loans" page.

Note that, the Sparta product is "pending" at the time of writing this post.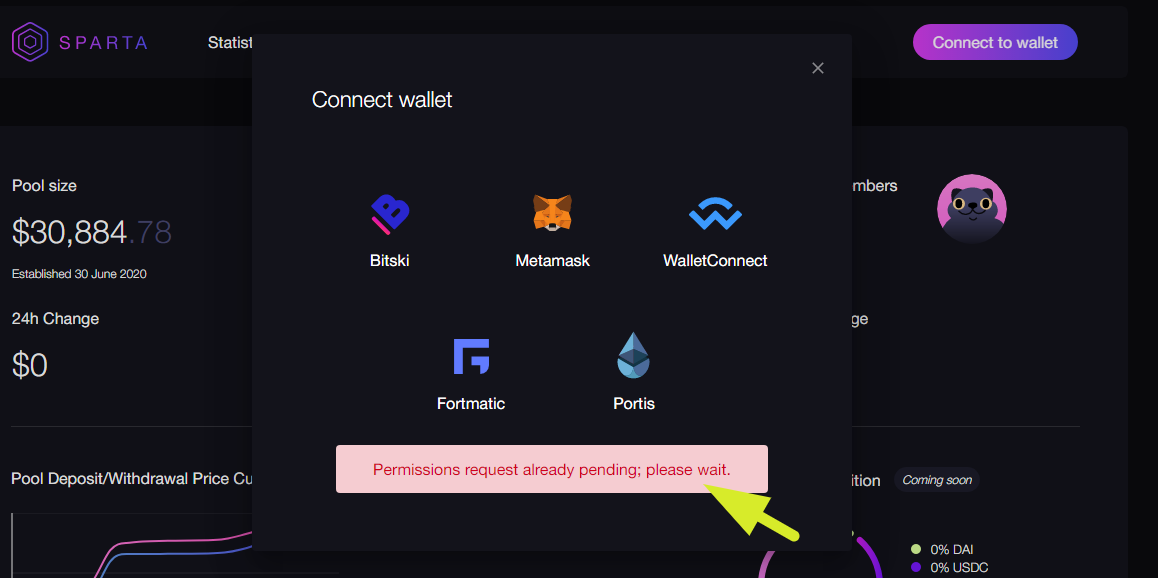 3. How can I partcipate in the staking and lending process?
Follow these steps, if you wish to participate as a  guarantor or lender.
_On the Proposals page, select any loan you wish to participate in and click on "Stake"
_The stake page will pop-up, enter the amount of the deposit and confirm your intention to participate, then confirm the sending of the transaction.

You can monitor your share of interest on the loan that you have staked for on the "My guarantees" page.

Note:
Sparta is pending ** at the time of writing this article** therefore, lending and borrowing function cannot be accessed for now.
4. Does Akropolis charge fees?
At present, Akropolis does not charge fees, It has not also specified, whether, it will do so in the nearest future.
---
Conclusion
This is where I will end the post for today,
By now I believe you must have gotten so much to say about the Akropolis project.
Now, it is time we talke one on one, so, you can tell me;
Do you think Akropolis has so much to offer for the DeFi protocol?
Have you joined the collective pools already? What is your experience?
From your personal judgement, how far do you think the project will go?
It will be open to discuss them with you in the comment section below.
You can help others to learn about this by clicking the buttons down here.
---
P.S
If you want to learn how to trade cryptocurrencies profitably, we developed a perfect course to help you master Cryptocurrency Trading.
Go to www.ctmastery.com to enrol.
---
Related Articles;