In this post, I reviewed Dogecoin, a cryptocurrency that was created to bring in a light mode in the industry.
It is a decentralized, peer-to-peer digital currency that is used to easily send money online.
Recently, Dogecoin has gained more popularity and spike in price.
And this can be traced to how well world celebrities like Elon Musk have shown interest in the coin.
As you read on, you'll learn more about Dogecoin and its uses.
Let's jump right in!
---
Post Summary
This review is grouped under the following subheadings:
Click on any item above to read its contents immediately.
Enjoy your read!
---
1. Dogecoin Overview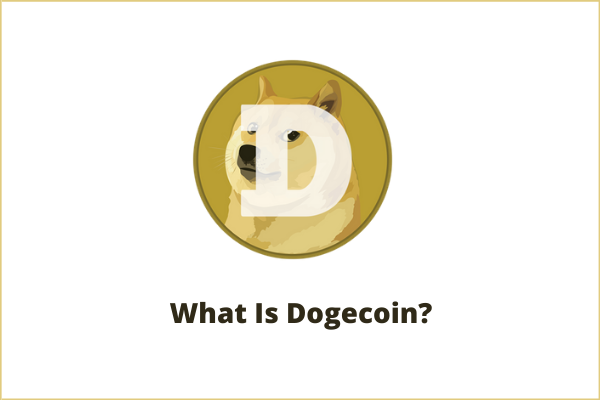 As mentioned, Dogecoin is a decentralized, peer-to-peer digital currency that is used to easily send money online.
Though its popularity heightened of recent, it has been existing since 2013.
Billy Markus and Jackson Palmer created the coin. Their goal was to establish a payment platform that will be fun and instant.
A unique character of the Dogecoin is the internet meme – doge, from where it derived its name.
This meme reflects the face of a Shiba Inu dog breed. Funny, right?
Dogecoin was created following the pattern of Litecoin. It is designed to allow peer-to-peer transactions amongst its community members.
The ticker for Dogecoin is DOGE and its symbol is ᴆ. You'll find it listed as DOGE in most exchanges.
Next, we'll look at how Dogecoin is mined.
Keep reading!
---
2. How Dogecoin Is Mined
Dogecoin mining is based on a protocol similar to that of Litecoin.
It uses scrypt technology in its proof-of-work algorithm. This means that miners do not use the SHA-256 bitcoin mining equipment.
Rather, they use dedicated FPGA and ASIC devices.
Dogecoin mining has a block time of 1 minute and yields a block reward of 10,000 DOGE.
You can mine the coin on your own or join a mining pool.
Gladly, Dogecoin supports different operating systems including Windows, Mac and Linux.
Moreover, Dogecoin developers operate a merged mining model, where Litecoin miners can earn Dogecoin simultaneously.
Moving on, let's look at the supply details of Dogecoin.
Read on!
---
3. Dogecoin Supply
Interestingly, the total supply of Dogecoin is uncapped.
This will encourage the spending of the coin and early adopters will not gain unduly.
During the period of its production, 100 billion coins were in circulation and that was the limit set for the coin.
By February 2014, Jackson Palmer announced that the limit would be lifted. The idea was to reduce the inflation rate of the coin.
Later in 2015, the 100 billionth Dogecoin was mined and an additional 5 billion coins were put into circulation every year thereafter.
Today (15/02/2021), 128,386,783,422 DOGE are in circulation.
And the coin currently ranks #13 on CoinMarketCap with a 24-hour trading volume of €4,362,408,989 EUR.
Cool!
In the next section, I described the uses of Dogecoin in detail.
Tag along!
---
4. Uses Of Dogecoin
Remember that this coin was created to make transfer of money online easy. Its uses center on this feature.
On Reddit and Twitter, for example, Dogecoin is used to reward users who create or share quality content.
Also, there are online communities like WOWDOGE that use Dogecoin as a digital currency.
Members in such communities are rewarded with Dogecoin for their participation.
Furthermore, Dogecoin just like Bitcoin is used to safely transfer value across country borders.
You can use it to pay for items that you purchase online.
Additionally, you can trade Dogecoin for other coins in popular exchanges like Binance.
Moreover, Dogecoin has been used to complete some projects in the past including:
a. Raising $36,000 for the Jamaican Bobsled Team which had qualified for the Sochi Winter Olympics but could not afford to go.
b. Shiva Keshavan a second Sochi athlete received funds from the Dogecoin community the same year.
c. Additionally, the Dogecoin Foundation donated over 14,000,000 Dogecoin (approx. $11,000) to build a well in the Tana River basin in Kenya in cooperation with Charity.
d. The Dogecoin community also raised 67.8 million Dogecoins (around $55,000 at the time) to sponsor NASCAR driver Josh Wise.
Following the success of the race, Eutechnyx, developer of the NASCAR '14 video game, added the Dogecoin car as a drivable car in a DLC pack.
Impressive!
Next, we'll discuss exchanges where you can buy/sell Dogecoin.
Tag along!
---
5. Reputable Exchanges Where You Can Buy & Sell DOGE
Exchanges where you can buy DOGE include:
i. Binance
Binance is one of the world's leading Cryptocurrency Exchanges.
It was founded in 2017 by Changpeng Zhao.
This a safe platform for users to buy and sell DOGE.
Also, the coin can be traded for USDT, BTC, BUSD, EUR, TRY, GBP, etc. on Binance.
And there are different convenient payment methods accepted by the platform.
You can read our review on Binance to learn more.
ii. Coinbase
Coinbase is an excellent trading platform that was founded in 2012 by Brian Armstrong and Fred Ehrsam.
You can buy and sell DOGE on Coinbase. Also, you can store your coins in its wallet.
The exchange also supports a number of other cryptocurrencies.
It also provides mobile app, Coinbase Pro and other services.
Read our Coinbase review to learn more.
iii. Bittrex
Here is another trading platform where you can buy/sell DOGE.
It was founded in 2013 by Bill Shihara, Richie Lai, and Rani Kanach.
Users can make payments either through Bank Transfer or with the supported cryptos on the platform.
Bittrex supports more than 12 cryptos including BTC, DAI, ETH, etc.
Also, users can trade DOGE for USDT on the platform.
Read our Bittrex review to learn more.
iv. Crypto.com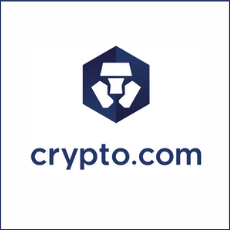 Crypto.com is a broker and trading exchange that allows users to carry out different transactions with cryptocurrencies.
It was launched in 2017 by Kris Marszalek and the headquarters is in Hong Kong.
On Crypto.com, you can exchange DOGE for USDT. You can also participate in the ongoing DOGE Treats Promotion to win lots of Doge.
To learn more about this exchange, read the review here.
v. OKEX
OKEX is also a popular exchange where you can trade DOGE.
The platform was founded by Star Xu in 2014.
It supports up to 100 currencies including BTC, ETH, LTC, DAI, NGN, IOTA, etc.
Users of OKEX enjoy different services like Spot Trading, Perpetual Swap, etc.
And about 12 payment options are supported on the platform.
Learn more about OKEX here.
vi. Coindirect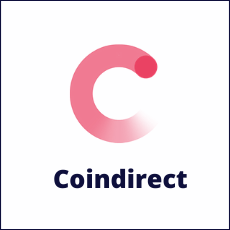 Coindirect is a P2P exchange that is based in South Africa.
Launched in 2017, it allows its users to make payments via Bank Transfer, Paypal, and Credit/Debit cards.
The exchange provides support for more than 40 coins including BTC, DOGE, DAI, ETH, etc.
On this platform, you can buy or convert one coin for another easily.
Check out our Coindirect review for more info.
vii. HitBTC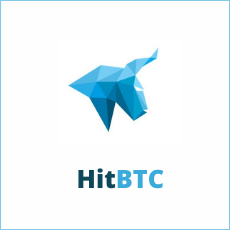 Hit Solutions LTD founded HitBTC in Hong Kong in late 2013.
It offers a variety of services including OTC Trading, Token listing, Margin trading, and API.
The platform allows users to buy DOGE using other cryptocurrencies.
And about 400 cryptocurrencies are supported on HitBTC.
Read our HitBTC review to learn more.
Now that you know where you can trade DOGE, let's see the wallets that support the coin.
Read on!
---
6. Dogecoin Wallets
Below are different wallets where you can safely store your Dogecoin:
i. Dogecoin Wallet
This is a wallet specifically designed for DOGE. It has a desktop version and an android version for mobile.
It allows you to store, send, and receive DOGE.
ii. Ledger Nano X
This is a hardware wallet where you can store your DOGE.
It has a Bluetooth connection that allows pairing with its smartphones App (Ledger Live Mobile).
Also, it supports over 1000 cryptocurrencies and has an inbuilt rechargeable battery.
Get more info on this wallet here.
iii. Ledger Nano S
Here's another hardware wallet from the same manufacturer as the previous one.
Ledger Nano S is popular for its high level of security.
It supports the storage of DOGE and a wide range of other cryptocurrencies including ERC 20 tokens.
You can read our review on Ledger Nano S for more info.
iv. Trezor T
Trezor T is also a hardware wallet where you can store your Dogecoins.
It has a great user interface and enables you to store your private keys offline.
This wallet supports over 1000 cryptocurrencies.
Read our review on Trezor T to learn more.
v. Atomic Wallet
Atomic wallet is another wallet that supports DOGE and many other coins.
It has both desktop and mobile versions.
Also, this wallet enables atomic swaps and exchanges using Changelly and Shapeshift.
Hence, users can exchange coins at a relatively low cost.
Read our Atomic Wallet review to learn more.
vi. Coinomi
Coinomi is an HD wallet where you can store your DOGE and other coins.
It has an inbuilt exchange feature like the atomic wallet.
So, you can swap one coin for the other.
Also, it is available on mobile and desktop devices.
Learn more about Coinomi here.
vii. Exodus
Exodus is a multi-asset desktop wallet that is also available on mobile.
You can store your Dogecoins on Exodus wallet as well as other coins.
It features live charts and portfolio, built-in exchange, and 24/7 human support.
This wallet provides support for more than 100 coins including DAI, EOS, BTC, TRX, etc.
Read our Exodus wallet review to learn more.
viii. Trust Wallet
We have here a mobile wallet that makes the storage of crypto safe and convenient.
It is a product of the global exchange, Binance.
Over 160,000 cryptocurrencies and 40 blockchains are supported on this wallet.
Trust Wallet also allows you to buy and swap your coins with the option of paying with your credit card.
Superb!
Having read to this point, are you wondering whether investing in DOGE is a good choice?
Find out in the next section!
---
7. Is Dogecoin a good investment?
Dogecoin has been in the headlines because of a consistent increase in its market cap.
It is currently trading at €0.055812 EUR with a market capitalization of €7,163,169,668 EUR.
Not just that, the daily trading volumes witnessed in the altcoin are worthy of note.
This can be traced to its transaction speed and comparatively low fees.
Additionally, a good number of retailers accept the coin.
Furthermore, Dogecoin community members plan to launch Dogethereum, which will be a bridge between the Dogecoin and Ethereum blockchains.
This way, users will be able to trade with DOGE on Ethereum and also create smart contracts using DOGE.
Bottom line…
Dogecoin is benefiting from the overall rise in the value of crypto assets as well as the influence of celebrities.
The coin is a viable digital currency for spending and remittances.
Plus, Dogethereum project is in view.
Therefore, investing in DOGE sounds like a good choice to me.
Nevertheless, DYOR before investing.
Still here? Good!
Let's compare Dogecoin with Litecoin
Tag along!
---
8. Comparison Between Dogecoin & Litecoin
In the table below, I compared Dogecoin with Litecoin based on relevant parameters.
Check it out!
Parameters
Dogecoin
Litecoin
Year founded
2013
2011
Founder
Billy Markus &
Jackson Palmer
Charlie Lee
Ticker symbol
DOGE
LTC
Block time
1 min
2.5 mins
Mining algorithm
Scrypt technology
Scrypt technology
Total Supply
Uncapped
84 million
Uses
– Transfer of value
– Transfer of value
– Tipping on social
media
We're almost done here. Let's answer some frequently asked questions and then we can draw the drapes on this post.
Read on!
---
9. FAQs
How Can I get DOGE?
3 simple ways to get Dogecoin are:
– Mine it yourself
– Accept it as a payment for goods/services
– Purchase it via a cryptocurrency exchange
What can I do with my DOGE?
You can use your DOGE for the following:
– Hodl it in a hardware wallet
– Trade it for other coins
– Exchange it for goods/services
– Tip others on Dogecoin communities.
---
PS.
If you want to learn how to trade cryptocurrencies profitably, we have created a perfect course to help you do that.
Enroll in our Cryptocurrency Mastery Course by going to www.ctmastery.com.
You can also join our Telegram community at https://t.me/ctmastery for more information.
---
9. Conclusion
Dogecoin may have been generated from an Internet meme but that has not reduced its value in any way.
It has a large community of dedicated users.
And with the recent mass adoption of crypto together with the coin's uses, the future looks very promising for Dogecoin.
That's all I have for you in this review. Now, it's your turn:
What do you think of Dogecoin?
Do you perceive its price will keep rising?
Let me know your thoughts in the comments section.
Also, share this post with other crypto lovers on your list. Thank you!
---
Read about these coins yet?