Today, I will be talking about the top Peer-to-Peer(P2P) cryptocurrency exchanges in Nigeria.
Peer-to-Peer exchange is a common way of exchanging cryptocurrency for fiat/local currency.
Just as the name implies, Peer-to-Peer exchanges involve 2 persons; one is the seller while the other is the buyer.
The seller exchanges the crypto for a local currency paid by the buyer on an exchange that provides P2P services.
In this post, you will learn all about Peer-to-Peer and the exchanges that provide such services.
Ready for this walk into the P2P space?
Fall in line as I take you through…
I promise it will be a concise one.
---
Post Summary
To effectively discuss this post, this is what I will be covering:
Cryptocurrency Exchange Explained
A Cryptocurrency Exchange is a company that allows its users to interchange cryptocurrencies(Bitcoin, Ethereum, Litecoin, etc) for fiat money (NGN, USD, EUR, etc).
For example, let's say I have Bitcoins in my wallet and then, I need some cash to pay bills. All I need to do is to go on one of such companies and exchange my Bitcoins for money.
Such companies also provide different payment methods and charge you a certain percentage as a fee for its services.
These companies require that you create an account on its page before going ahead to use its services.
Examples of such companies include Quidax, Luno, Changelly, Blockvila, Alphabits, Coinbase, Coinmama, Remitano, and many others.
Having known what Cryptocurrency Exchanges do, I will be talking about how they do it in the next section.
Sit tight.
Also read: 10 Best Exchanges to Buy Bitcoin in Nigeria (2020)
---
What is Peer-to-Peer(P2P) Exchange?
For starters, take note that cryptocurrency exchanges function in different ways.
While some will allow you to exchange your cryptos with others, some will just sell cryptos to you directly.
For an exchange that offers P2P services, the company does not sell or buy cryptos from its customers.
What it does is that it brings buyers and sellers together on its site and act as the supervisor of the transaction.
This is done using the Escrow System.
How an Escrow System Works
An Escrow simply refers to an asset/money kept in the custody of a third party until a specified condition has been fulfilled.
This is a brief explanation of how an Escrow System works:
Assuming Jake wants to buy BTC from Linda using a P2P system.
Jake will enter the amount of BTC he wants to buy from Linda (say 0.05BTC) and initiate the trade.
The P2P exchange (acting as the third party here) will hold on to Linda's 0.05 BTC which will be inaccessible to neither Linda nor Jake.
The time for Jake to make a payment(say 20mins) begins to count.
Jake is expected to make payment to Linda and then indicate that he has done so within this 20mins. (If this time elapses before Jake could make a payment, the trade will be closed).
Once Linda sends confirmation that the cash has been received, the 0.05 BTC will be released to Jake.
If any issue arises from the transaction, both parties will present their evidence to the exchange and the BTC will be released to the rightful owner.
This 1 min video by Remitano further explains the Escrow System.
I will be listing the top P2P exchanges in Nigeria below.
Just scroll down.
---
Top 10 Peer-to-Peer(P2P) Cryptocurrency Exchanges in Nigeria
A number of cryptocurrency exchange companies in Nigeria provide P2P/Crypto-to-Fiat platforms for buyers and sellers to deal directly with themselves.
Examples of such companies include:
1. Remitano
Remitano, a product of Babylon Solutions Limited, is the most frequently used peer-to-peer exchange in Nigeria.
It provides an escrowed P2P platform that connects buyers and sellers so they can negotiate on a price.
The company has a customer base of 1.5M+, is supported in more than 30 countries, and supports the following cryptocurrencies:
How to Buy Cryptos from Remitano
Open an account, verify the account, and log in.
Click on 'Buy' from a seller you have chosen from the list of Buyers and Sellers provided.
The list also shows banks of buyers/sellers with their ratings. It is advised that you choose a seller that has a good rating and uses the same bank as you. This will make the transaction faster.
Select a cryptocurrency to buy and enter the amount to buy.
Enter your Remitano wallet address or an external wallet address and click on 'Buy'.
Agree with the terms and conditions then make payment to the provided bank account.
Click on 'I have paid Seller'.
As soon as the seller confirms that payment has been received, Remitano will release the amount of cryptocurrency you paid for.
Note that you can chat up a Seller only when the trade is still open; you cannot reach the Seller once the trade is closed.
Remitano charges users a 1% transaction fee for its services.
That's how to buy cryptos from Remitano.
Not so hard, was it?
You can also read our full review of Remitano with the video tutorial.
I will list the other exchanges below; keep reading.
2. Binance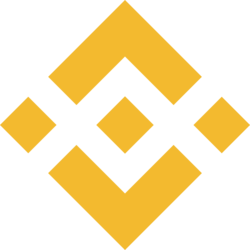 Binance (coined from Binary and Finance) is the world's top exchange in terms of liquidity.
It was launched in 2017 by Changpeng Zhao as a trading platform for over 500 cryptocurrency pairs.
Binance P2P was first launched on the Mobile app in October 2019 and on the Web platform in early 2020.
Bank transfer, ChipperCash, PayPal, and over 100 payment options are supported on Binance P2P.
The supported currencies are USDT, BTC, BUSD, BNB, ETH, and DAI.
Since the era of the CBN crypto ban in Nigeria, Binance also introduced NGN in P2P.
This is asides from the option of directly sending/receiving NGN to/from the NGN wallet of another Binance user.
The best part is that you are being charged zero fees for posting offers or transacting on Binance P2P.
For more information, check out our Binance review.
3. Paxful
This company was founded in 2015 and is based in the United States of America.
It supports up to 300 methods of payments and serves about 2 million users.
Paxful supports only Bitcoin and has these fees:
Buying Bitcoin – 0%. This is because the prices are set by the sellers themselves.
Selling Bitcoin – Paxful charges users who sell Bitcoin some percentage for its services.
The fees vary depending on the method of payment the seller accepts for payment as follows:
Bank Transfers: 0.1%
Credit/Debit Cards: 1%
Digital Currencies: 1%
Online Transfers: 1%
Cash Deposits: 1%
Gift Cards: 5% iTunes and Google Play; 2% for every other gift card.
The escrow amount is deducted from your Paxful wallet at the beginning of the trade and is received upon the successful completion of the trade.
But if the trade is not completed, i.e bitcoin is released from escrow back to the bitcoin seller, and Paxful takes no fee.
Read Our full review of Paxful here and with the video tutorial.
4. OKEx
OKEx is a privately owned company that was founded by Star Xu in 2014.
It is headquartered in Malta and offers a vast array of services including Spot and Futures trading, Perpetual Swap, P2P, etc.
On its P2P platform, Nigerian users can buy BTC, ETH, and USDT for NGN via the bank Transfer payment option.
As in Binance P2P, no fee is charged by the platform for using its P2P feature.
You only buy at the price fixed by the seller you chose.
Learn more about OKEX in this review.
5. Blockvila
This exchange was founded in 2016 as a broker exchange.
In 2020, it began its mining services and on Jan. 25th, 2021, it started up its P2P exchange.
Blockvila is headquartered in Port Harcourt, Nigeria and its services include P2P exchange, swapping, wallet, cashback services, etc.
It allows its users to make payment via Bank Transfer, Paytm, and UPI and provides support for the following coins:
Its charges are as follows:
Makers fee – 0%
Takers fees – 0.6%
Swapping fees – 0.5%
For more information on Blockvila P2P, check out my review on it.
6. Redeeem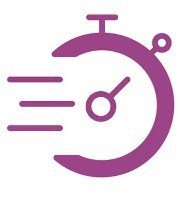 Redeem is the safest P2P exchange to sell and buy over 30 gift cards for Bitcoin at the best rate.
It's a P2P platform but however does not allow direct interaction between buyers and sellers to ensure maximum safety and anonymity.
It was founded in 2018 by Kyle Hill and Mike Townsend from Los Angeles California.
Its services include Gift cards and P2P and for payments, it accepts only the supported cryptos and gift cards.
The supported coins are Bitcoin, Bitcoin Cash, Litecoin, Dai, Dash, Dogecoin, EOS, Ether Classic, Ether, NEO, Sai, STEEM, Tron, Monero, and ZCash.
Its charges are as follows:
Withdrawal fees
Urgent: 29 satoshi/byte~$0.64 in fees
Normal: 29 satoshi/byte~$0.64 in fees
Economy: 13 satoshi/byte~$0.29 in fees
Deposit fees
Free (no fee is charged for making deposit)
Buy/Sell Card fees
Buy Card – 3%
Sell Card – 4%
I have done an extensive review of the platform and how to use it.
7. LocalBitcoins
This exchange, which was founded in 2012, was the first Peer-to-Peer exchange.
LocalBitcoins allows its users to post advertisements stating the exchange rate and payment methods for buying and selling Bitcoin (the only supported cryptocurrency).
For your advertisement to be displayed, you need to have up to 0.04BTC or more in your wallet. This applies to both adverts with online payment methods and local adverts (cash). The 0.04BTC is the minimum requirement, it's not a fee so it's still yours.
Its services are available in more than 200 countries including Nigeria and it supports up to 30 payment methods.
All the fees charged by LocalBitcoins can be seen on its Fees Page.
Also read: LocalBitcoins Review: A Must Read For Newbies
8. Coincola
Coincola is an exchange based in Hong Kong but broke into the Nigerian market in 2019.
It supports up to 14 methods of payment, gift card exchange for Bitcoin, and the following cryptocurrencies:
Bitcoin (BTC)
Ethereum'(ETH)
Bitcoin Cash (BCH)
Litecoin (LTC)
Dash (DASH)
Tether (USDT)
Ripple (XRP)
Gemini dollar (GUSD)
EOS (EOS)
The exchange offers BTC and USDT as base currencies and supports crypto-to-crypto pairs with Ethereum, Bitcoin Cash, and Litecoin.
It serves about a million users and has its fees stated on its fees page.
Read also: Coincola Review
9. CryptoLocally
CryptoLocally is a non-custodial peer-to-peer exchange that was launched in October 2019.
Its founder is Hugo Campanella, a crypto enthusiast and is headquartered in Hong Kong.
It was formerly known as EOSLocally (an exchange focused solely on EOS and EOS-based token) but re-branded to CryptoLocally on 20th March 2020.
The services of CryptoLocally are:
Buy (Buy crypto from Seller)
Sell (Sell crypto to Buyers)
Create Order (create your own offer and determine the price you want to buy or sell at)
It supports currencies such as EOS, BEP-Bitcoin, Tether, Binance Coin, etc and provides more that 13 payment options.
Find the complete review of CryptoLocally here.
10. Coindirect
Coindirect also offers P2P services and other services such as providing Wallet and Currency Swap.
Founded in 2018, the company supports over 30 coins and credit/debit card payment options from almost every part of the world.
You can either choose to buy cryptos from its P2P Marketplace( where you select an offer from 'Buy Coins' page) or you can use its Conversion service( which can be accessed from the 'Wallets' section).
Note that only Bitcoin can be bought directly from the P2P Marketplace.
Coindirect supports the sale of Bitcoin, Bitcoin Cash, Dash, Litecoin, Ethereum, Ripple, and USDT. For the other altcoins, you will have to convert them to any of the supported coins before selling.
It supports crypto deposits of Bitcoin, Bitcoin Cash, US Tether, Ethereum, Ripple, and all ERC20 currencies.
Coindirect fees and limits are clearly stated on its new fee page.
Read also:
11. BuyCoins
BuyCoins (formerly Bitkoin Africa) was founded in 2017 by Timi Ajiboye, a software developer, and a team of 9 others.
It is currently based in Lagos, Nigeria and cater to Nigerians in Nigeria who are interested in trading cryptocurrencies.
BuyCoins offers the following products and services:
Instant Buy/Sell
P2P Exchange
Wallets
Referral Program
Coinlock NGNT
Credit Sell
Mobile App
The exchange supports BTC, ETH, LTC, and NGN. You can make payments via:
VISA/Master cards
Bank transfer
For more information about BuyCoins, read my comprehensive review here.
12. InstaShift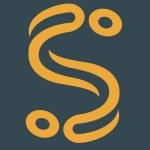 InstaShift.io is an Estonian registered peer to peer exchange.
It was created by 2 Indian businessmen – Kallidil Kalidasan and Rahul Chitale.
InstaShift offers the following services:
Connect's Buyers and Sellers. i.e a peer to peer exchange
Transfer Crypto from one account to another
Deposit/wallet service
Flip from one Crypto to another
It offers support for up to 85 cryptocurrencies and its trading fees are within the range of 1% – 5%.
Read up this complete review of InstaShift to find out more details about the exchange.
Having listed all the P2P exchanges, I will now talk about the gains and dangers of using P2P services.
Just scroll down.
---
Pros and Cons of Peer-to-Peer(P2P) Exchanges
Pros
The following are the advantages of using P2P exchanges:
Transparency: Here, prices are listed and are determined, not by any government, but by supply and demand.
Cost-effective: There is no middle man to settle. Though users have to pay charges to the exchange which is not much.
Privacy: Not much personal information is divulged during this process.
Security: There is no third party handling your funds.
Convenience: Trades can be carried out at all times.
Cons
Refunds are difficult if not non-existent: When you mistakenly confirm a transaction, there is no way a refund can be effected except the exchange acting as escrow steps in.
Freezing of account: If payment is sent to you via a hacked bank account, you stand the chance of having your account frozen by the regulatory body of your country because of that.
---
Conclusion
Here is the final part of this post: Top P2P Cryptocurrency Exchanges in Nigeria.
And I kept true to my 'concise' promise (about 2398 words so far! )… A few more to go…
So, let's talk now:
Have you used any of these exchanges?
What is your experience with them?
Which is your fave exchange or are you yet to try them out?
Did I leave out any exchange or perhaps you have a question about something I said?
Just drop your message in the comment section below right away.
And remember to share this post with friends using the social media buttons.