In this article, I describe the 7 best bitcoin wallets you should have if you live in Nigeria.
Bitcoin/cryptocurrency adoption in Nigeria has been on the increase.
And as such, you must keep your bitcoin safe in a trusted wallet to prevent losses.
Keep reading to see my list of the best bitcoin wallets for Nigerians.
---
Post Summary
Click on any item above to view its details immediately.
Let's roll!
---
What Are Bitcoin Wallets?
Bitcoin wallets are digital wallets that are used to send and receive Bitcoins.
They contain cryptographic information used to access Bitcoin addresses and send transactions.
Also, they are used to store and manage other cryptocurrencies.
Put simply, a bitcoin wallet creates the interaction between a user and his cryptos.
Wallets can either be in cold storage (offline) or hot storage (online) form.
Hot wallets are the least secure because internet connection exposes them to remote attacks.
Examples are web, desktop, and mobile wallets.
On the other hand, cold wallets provide more security.
However, they are vulnerable to physical attacks.
Examples are paper wallets, hardware wallets, and brain wallets.
Moving on, I will now describe the bitcoin wallets best suited for use in Nigeria.
Tag along!
[Suggested Read: Ultimate Guide:- The A – Z of Bitcoin Wallets]
---
The 8 Best Bitcoin Wallets In Nigeria
My list comprises both hot wallets and cold wallets. Let's start with the Hot wallets.
Hot Wallets
1. Luno
Luno is a cryptocurrency exchange/wallet provider. It was launched in 2013 as BitX.
The company is headquartered in Singapore and has spread to several parts of the world.
Luno records its highest trade volume in South Africa, followed closely by Nigeria.
It offers the following services and products:
Instant buy/sell
Exchange
Wallet
Luno Business
Luno API
Savings Wallets
Supported Crypto
Bitcoin BTC
Ethereum ETH
Bitcoin Cash BCH
Ripple XRP
Litecoin LTC
USD Coin USDC
Fiat
Nigerian Naira NGN
South African Rand ZAR
Euros EUR
Indonesian Rupees IDR
Malaysian Ringgit MYR
Zimbabwean Kwacha ZMN
Note that Luno allows you to only access the fiat wallet for your country.
[Suggested Read: Luno Review and Comparisons]
---
2. Quidax
The second wallet on my list of best bitcoin wallets in Nigeria is Quidax.
It is a cryptocurrency exchange/wallet provider that was launched in August 2018.
The headquarters is in Malta but the platform has most of its operations here in Nigeria.
It offers the basic services needed for any crypto investor to interact in the crypto market.
They include;
Instant Buy/Sell
Order Book
Wallet
Quidax API
P2P
Quidax Vault
Quidax provides web wallets for all the cryptocurrencies it supports, + NGN wallets both on the web interface and mobile app.
It has users from over 70 countries showing it can be trusted.
No hacks or scam has been reported on Quidax.
Supported Crypto
Bitcoin BTC
Ethereum ETH
Ripple XRP
Litecoin LTC
Dash DASH
Tether USDT
Fiat
Nigerian Naira (NGN)
[Suggested Read: Quidax Review and Comparisons]
---
3. Coinomi
Coinomi is a mobile wallet that is available on Android, desktop, and iOS versions.
The wallet was founded in 2014 and is one of the oldest and most reputed wallets with 100,000+ users worldwide.
Also, it is very efficient for use in Nigeria.
The wallet is multi-lingual and provides support for over 125 cryptocurrencies and 382 ERC20 tokens.
Supported crypto:
Bitcoin
Ethereum
Ethereum Classic
Litecoin
Dogecoin
Zcash
Monero
Ripple
Asiacoin
Digibyte, etc
[Read Coinomi Full review here]
---
4. Bitpay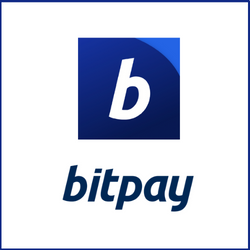 Another wallet that made my list of best bitcoin wallets in Nigeria is Bitpay.
It is a crypto payment processing platform that is based in Atlanta, Georgia.
Bitpay was established in 2011 and it launched its wallet service in 2016.
This wallet allows you to convert bitcoin to fiat and buy items with bitcoin.
Additionally, Bitpay provides visa cards to its users which can be used to withdraw cash from any ATM that accepts cryptos around the globe.
If you need to pay for products or services online, then you will surely need a Bitpay wallet.
Furthermore, Bitpay is available in over 200 countries including Nigeria.
Supported Crypto
Bitcoin BTC
Ethereum ETH
Bitcoin Cash BCH
Gemini Dollars GUSD
Paxos PAX
USD coin USDC, etc.
Fiat
Australian Dollar AUD
Euros EUR
Pounds Sterling GBP
Mexican Peso MXN
Newzealand Dollar NZD
United States Dollar USD
South African Rand ZAR
[Suggested Read: Nigerian Stores & Businesses that Accept Bitcoins | The Complete List]
5. Breet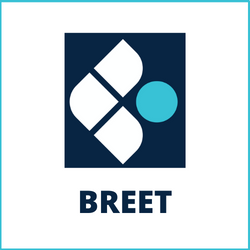 Breet also made my list of the best bitcoin wallets in Nigeria.
It is an OTC cryptocurrency exchange platform that allows anyone in Nigeria to sell their crypto and receive cash in their Naira bank account.
The wallet launched in February 2022 and it is an automated crypto-to-fiat app.
Using Breet, you can convert and withdraw your crypto in five minutes. Superb!
Also, it charges zero fees for withdrawal and users earn point rewards from time to time.
Additionally, Breet helps you secure your funds using two-factor verification.
And its customer care is available 24/7.
Impressively, this platform also serves as a payment gateway for businesses that accept crypto payments.
The Breet app is available for download on Google Playstore and Apple store.
Supported Crypto
Bitcoin
Litecoin
Ethereum
Dogecoin
BCH
Fiat
Nigerian Naira NGN
Ghana Cedis GHS
Next, we'll look at the cold storage wallets.
Keep reading!
---
Cold Wallets
Hardware wallets are the cold wallets we use to store crypto.
They are indisputably the best form of storage for any crypto investor especially if you'd be storing large amounts.
The wallets' offline mode makes them very secure from remote attacks.
In the table below, you'll find the best hardware wallets to use in Nigeria.
Note that these hardware wallets are better bought directly from the manufacturers or any authorized sellers.
---
Conclusion
That's it my Naija cryptonites on the best bitcoin wallets in Nigeria.
There are several others available. I only picked out the best to enable you to have a hitch-free crypto experience.
Now, I'd love to know;
Are you familiar with any of these wallets mentioned above?
If yes, tell me your experience so far or you can ask any questions you might have in the comments section.
It will be my pleasure to answer them.
Lastly, kindly help us to share this post by clicking on any of the social media icons below, thank you!