Despite the relative newness, Curve has become a pretty much popular liquidity pool provider in the DeFi space.
As of March 8, 2021, CRV has already done a 1.51% uptrend (2.24 pm (GMT+1).
Also, the historical data on Coinmarketcap shows that this token has been rallying around $2 plus.
Now, the question is this: Can the Bulls take the CRV token to the moon?
Let's take a long ride into this Curve DAO's review to find out!
---
Post Summary
Here is what I will be covering;
All set? Let's take a deep dive!
---
1. Overview of Curve Finance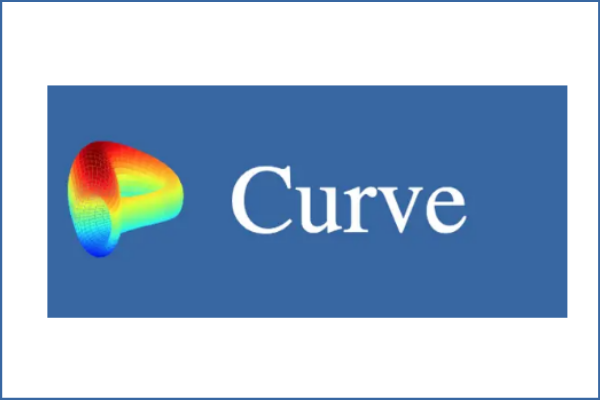 Curve Finance ranks 2nd in the list of "Top liquidity providers" in the DeFi space.
It is a fully autonomous market-maker (AMM) that is solely designed for stablecoins and other Ethereum tokens.
Simply put – AMM is a system of smart contract that allows digital assets to be traded automatically by connecting them to liquidity pools.
Curve facilitates decentralized crypto trading pools and allows traders to earn rewards by providing liquidity to those pools.
Currently, it has over 30 pools, mostly dominated by stablecoins and wrapped tokens.
You can also think of Curve Finance as a yield farming aggregator like Aave.
However, unlike Aave, Curve is not a lending and borrowing protocol.
Apart from being an AMM, Curve is also a decentralized exchange.
Curve seeks to swap tokens of similar value with little slippage and with a low transaction fee.
It has also succeeded in creating a higher market depth and TVL over its competitors; Uniswap, Balancer, etc.
As of the time of this writing, Curve Finance has up to $3.79B as the total value locked in its protocol.
Michael Egorov is the founder of Curve finance, and he published "Curve Finance Whitepaper" in November 2019.
However, Curve Finance was launched in January 2020.
Scroll down to the next subheading!
---
2. Curve DAO
Curve Finance wasn't fully decentralized at its initial launch. It was rather run by the Curve team.
But in August 2020, Curve Finance launched a decentralized autonomous organization (DAO) and issued the CRV token as it's native governance token.
Token holders can lock their CRV into Curve DAO as their voting escrow CRV tokens (veCRV) to participate in Curve's community governance.
Curve DAO consists of multiple smart contracts connected by Aragon.
However, it replaced Aragon's system of 1 token = 1 vote with the voting weight proportional to lock time.
This simply means that the longer period the CRV is locked, the more voting power a CRV hodler wields.
The minimum locking period is 1 week and the maximum period is 4 years.
For a clearer understanding, see the breakdown of how the CRV tokens locked as veCRV is being calculated below;
1 CRV locked for 4 years =1 veCRV
1 CRV locked for 3 years = 0.75 veCRV
1 CRV locked for 2 years = 0.50 veCRV
1 CRV locked for 1 year = 0.25 veCRV
Let's talk about the CRV token below!
---
3. CRV Token Explained
CRV is an ERC-20 token that functions as Curve Finance native token and the governance token of Curve's DAO.
It was released on the 13th of August 2021, but instead of a public ICO, the token had an informal token launch.
We got to hear about this token after a Twitter handle 0xc4ad tweeted that he has deployed a CRV smart contract in place of the Curve Finance team.
The team initially rejected the token's launch but surprisingly accepted it as legitimate after reviewing the code.
Anyone with a minimum number of CRV tokens that are vote-locked is able to propose an update to the Curve protocol.
The Updates can include changing where fees go, creating new liquidity pools, and adjusting yield farming rewards.
As of the time of this write up, 243,971,077 CRV token are already in circulation.
The Initial total supply of CRV was 1.273 billion tokens, but this has eventually increased to a maximum supply of approximately 3.03 billion tokens.
Here is a breakdown of how this token is being distributed.
62% will be distributed to liquidity providers
30% will go to the shareholders
3% goes to Curve Finance employees
5% will go to a community reserve
CRV token is an inflationary asset and it has a piecewise linear inflation scheduled to drop by 2 1/4 every year.
The CRV token can be earned through yield farming as well as be bought through crypto exchanges.
We will get to discuss this properly in the next 2 sections.
---
4. How to Yield Farm and Earn CRV
When liquidity providers deposit their tokens into Curve's pool, they earn two rewards;
Trading fees (generated from other DeFi protocols integrated into Curve),
CRV Tokens
Here is a step by step guide of how to yield farm to earn CRV tokens.
Go to Curve. Finance and connect your wallet
Select the pool of your choice by clicking on "Pool" .
Another interface will display. Click on 'Deposit".
Enter the amount to deposit and click on "Deposit and Stake in gauge"
Once your Deposit is approved, you will receive liquidity provider (LP) tokens
Deposit your LP tokens in the DAO liquidity gauge to start mining CRV.
Another way to earn the CRV token (veCRV) and the trading fee is by vote-locking your CRV tokens.
To learn how to stake your CRV, click here.
Below, you will find the best crypto exchanges to buy the CRV token.
---
5. Trusted Crypto Exchanges to Buy/Sell CRV
Several exchanges have listed support for the CRV token.
However, in this review, I will list the most popular exchanges with a high rating on Coinmarketcap.
Here you have them;
1. Binance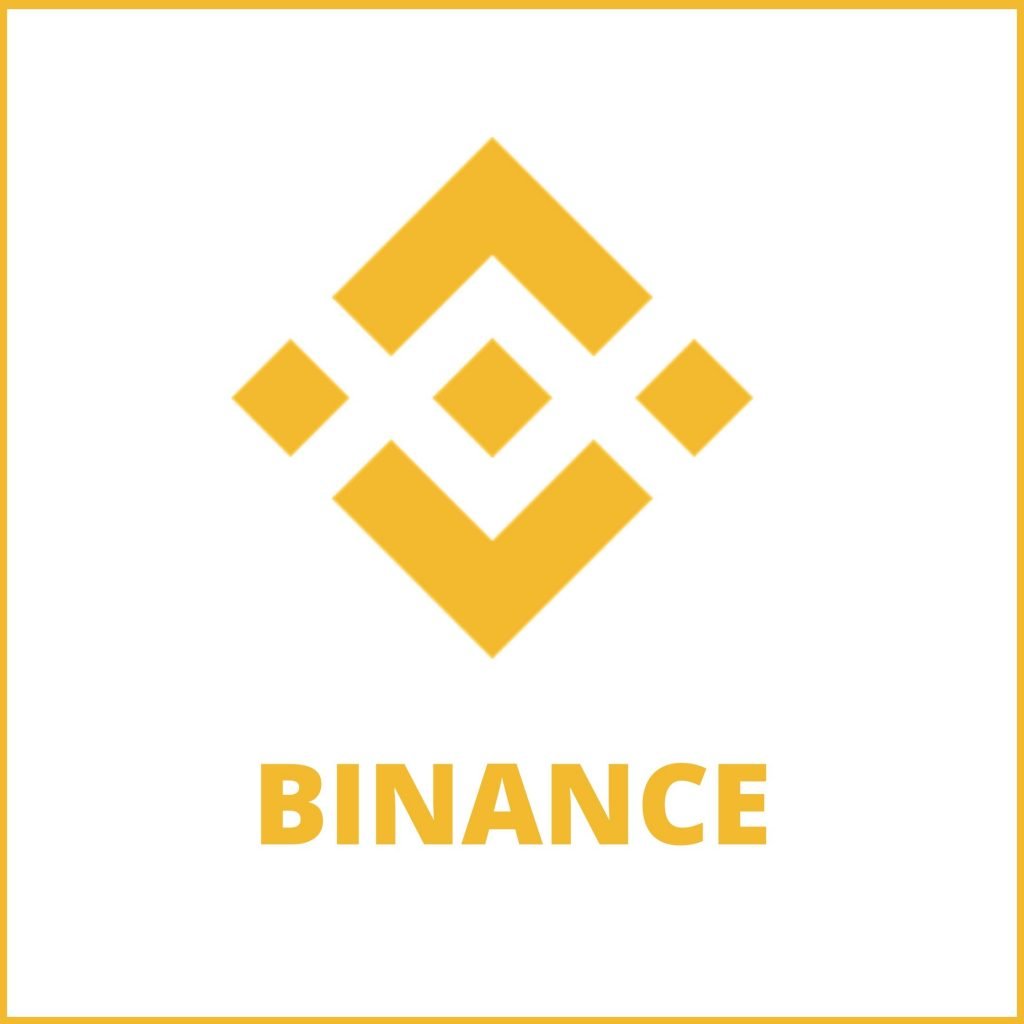 Binance is a popular Cryptocurrency Exchange, founded in 2017 by Changpeng Zhao.
It supports the trading pair of about 500 cryptocurrencies and all the top 100 cryptocurrencies on coinmarketcap.
The following are the CRV pairs available on Binance;
CRV/BNB
CRV/BTC
CRV/BUSD
CRV/USDT
CRVUSDT (futures trading)
2. Crypto.com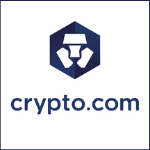 Crypto.com was launched in 2017 by Kris Marszalek and the headquarters is in Hong Kong.
It is a broker and trading exchange that allows users to carry out different transactions with cryptocurrencies.
On the 24hrs record volume on Coinmarketcap for March 8, 2021, CRV/USDT trade pair crypto.com has done $178,626, which is up to 0.11%.
You can trade these CRV pairs on Crypto.com;
3. Huobi Global
Huobi launched in China but has expanded globally after the clampdown of crypto exchanges in China.
The exchange was founded by Leon Li in 2013. Today, it has emerged as one of the biggest players in the crypto exchange industry.
Huobi offers different trading features and over 500 trading pairs are supported.
These are the CRV pairs on Huobi;
4. Gate.io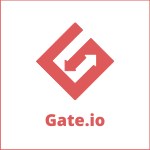 Gate.io is a trading platform that is operated by Gate Tech. Inc. and was launched in 2013.
The exchange provides its users with the opportunity of trading both Spot and Futures in one place.
It supports up to 500 coins including BTC, DAI, ETH, etc.
On this platform, you can trade;
5. HitBTC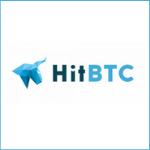 HitBTC was founded in 2013 by Ullus Corporation.
It is a trading platform with excellent features for crypto trading.
There are over 800 pairs of cryptocurrencies available for trading on this exchange.
The following are the available CRV pairs on HitBTC;
6. CEX.io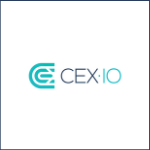 CEX.io was established in 2013 first as a cloud mining provider.
But it has now become a multi-functional cryptocurrency exchange, trusted by over 3 million users.
The platform allows its users to trade the most popular crypto-to-crypto and fiat-to-crypto pairs.
CEX.io supports the trade of CRV against these two currencies;
7. Uniswap
Uniswap is a decentralized exchange protocol that allows users to swap Ethereum based tokens.
It was founded in 2018 by Hayden Adams.
Uniswap was one of the first platforms to list the CRV token.
On this platform, users can swap CRV for other ERC-20 tokens like Akro, 0x, etc.
However, to swap tokens for CRV, you must ensure that you hold the token you are swapping with in your wallet before initiating the process.
Swipe up for the next section!
---
6. 7 Best Wallets to Store CRV
1. Ledger
Hardware wallets like Ledger are most recommended for the storage of cryptos, although, it costs some penny (about $59) to get your hands around them.
Ledger has an excellent security feature that makes it almost resistant to hacking.
It was founded in 2014 by a French company, but it has become more popular than its antecedents.
Ledger has two wallets – Ledger Nano S and Ledger Nano X.
2. Trezor
Trezor wallet is also one of the most popular hardware wallets for the storage of multiple cryptos.
It costs about a minimum of 48.76 EUR to purchase.
Just like a good hardware wallet, Trezor stores your pin offline; protecting it against both physical and virtual theft.
Trezor One and Trezor Model T are the two products of Trezor wallet.
3. Trust Wallet
Changpeng Zhao acquired Trust Wallet in July 31, 2018.
Trust wallet is a non-custodial hot wallet that is available for download in Google Play and Appstore.
It is a multi-crypto wallet with an in-built DEx and a Web 3 browser that allows users to interact with Dapps on the Ethereum blockchain.
More so, this wallet was created with an easy to navigate UI. It allows for staking, and it is open-source too.
4. MyEtherWallet
MEW, as it is fondly called, is a wallet that allows you to store all ETH tokens.
It is an open-source wallet with a simple to use interface. It is also non-custodial and it supports an offline storage of users private key.
MEW has excellent features that make the users' interaction with the Ethereum blockchain seamless.
MEW was founded in 2015, and it is the most popular ETH wallet.
5. Coinomi
Coinomi, founded in 2014, is one of the oldest multi-crypto wallets to come around the crypto space.
It is non-custodial, and it seeks to provide a solid platform that will secure over 1500 cryptos.
Although it is closed-source, it has outstanding features that make the storage of cryptos worthwhile.
6. MetaMask
MetaMask is a crypto wallet designed for the ETH tokens (just like MEW).
It is basically a browser extension that connects users directly to the ETH blockchain.
It has an in-built exchange and it allows users to create and run their Dapps on its platform.
7. Exodus
Exodus is a non-custodial multi-crypto wallet with amazing features.
It has the most intuitive and friendly UI, when compared to other crypto wallets.
Exodus has an in-built exchange, keeps track of all your crypto assets, but most wonderfully, it allows users to earn rewards for storing their cryptos.
Let's see the next subheading!
---
7. Is CRV Token Set to the Moon?
The CRV token is currently ranked #25 in the list of Top DeFi Tokens.
Looking at the current (March 8, 2020) price data, the token has a market cap of $518,877,042 and a 24hr trade volume of $141,732,881.
However, the price of CRV has been in a bearish trend ever since it launched.
According to the chart on Coinmarketcap, the CRV token dipped from approx. $10.90 in August 2020, and it is trading at approx. $2.06, March 8, 2020.
This is quite a knock-down blow for the first stage of investors who made their bet on the token as they are still losing over 80% of their investment.
Nevertheless, it is still not all bloodbath for these set of investors.
Based on price predictions, conducted after a well-articulated fundamental and technical analysis, the price of CRV is expected to witness a full bull run in the future.
This is obviously because the CRV token has a huge project (Curve finance) that is backing it up, and we do not see this project winding up in the nearest future!
Moreover, this token has done over 500% ever since its ATL (all-time low) of approximately $0.33 on Nov 05, 2020.
From my perspective, I see the CRV token set to the moon if its use case is expanded, and when more Defi projects adopt its network of finance.
Disclaimer: The information that is passed on in this section of this review should not be treated as financial advice. Endeavour to do your technical and fundamental analysis (DYTFA) before investing!
Having discussed this in length, let's head over to the FAQ section!
---
8. FAQs
1. What are the use cases of CRV token?
Currently, CRV has three main uses;

– Voting: It is used to vote for various DAO proposals and pool parameters on Curve Finance.
– Staking: CRV holders can stake it to earn 50% of Curve's trading fee and veCRV
– Boosting: By Vote locking CRV, hodlers earn a boost of up to 2.5x on the liquidity they have provided on Curve.
2. What is Gauge and Weight in Curve DAO?
Gauge – is a smart contract that measures how much liquidity a user is providing in a pool. However, each gauge also has a weight and a type.
Those weights represent how much of the daily CRV inflation will be received by the liquidity gauge.
---
P.S
Do you want to learn how to trade cryptocurrencies profitably?
We developed a perfect course to help you master Cryptocurrency Trading.
Go to www.ctmastery.com to enrol.
---
9. Conclusion
Here comes the end of this article! I am happy that you followed through to this section.
If you have keenly read this article…you would have fully understood the background and potential surrounding the CRV token.
As I have stated above, CRV seems to have a massive potential and may explode in price value in the long run.
But what is your opinion;
Do you think that the CRV token will see a strong uptrend by the end of 2021?
Are you using the Curve's platform now, or you have invested in the CRV token…What has it been like so far?
You have a question about Curve's protocol?
Let's discuss them in the comment section.
Remember, you can help others to learn about this by clicking the buttons down here.
---
Other Relate Articles;