In today's review, I will take you through Polymath and its network token POLY.
Polymath is a platform that issues security tokens directly on the blockchain.
Records show that over 130 security tokens have been created and issued on this platform.
By the end of this review, you will get to know everything about Polymath.
Let's dive right in!
---
Post Summary
Here is what I will cover;
You can take the shortcut by clicking on any of these items above.
Ready to learn? Let's get started!
---
Overview of Polymath
Polymath is a decentralized platform founded in 2017 to power the issuance of Security tokens.
Security tokens are digital representations of traditional assets, such as, equity, shares etc, that are traded and held on a blockchain.
What makes these assets 'securities' is that they are regulated, with governing bodies across the world dictating how they can be issued, managed, and exchanged.
The project is built on the Ethereum network but plans to move to Polymesh soon.
Polymesh is the native blockchain of Polymath built based on Parity Substrate. As of March 19, 2021, Polymesh is still in the testnet.
Polymath seeks to accelerate the interest and growth of security tokens in the blockchain space.
It has succeeded with this by setting up a standardized SEC compliance framework for the creation and management of security tokens.
This set standard is what we have today as ERC1400, referred to as "The Security Token Standard".
Polymath allows security tokens to be created and managed directly on its platform.
Not only those, it also facilitates STOs (Security token offering).
STOs are the same as ICOs, but unlike ICO, they are token offering issued within a regulatory framework.
Polymath has helped companies tokenize their asset, and over 130 security tokens have been issued using Polymath technology.
Let's talk about the team behind Polymath.
Team at Polymath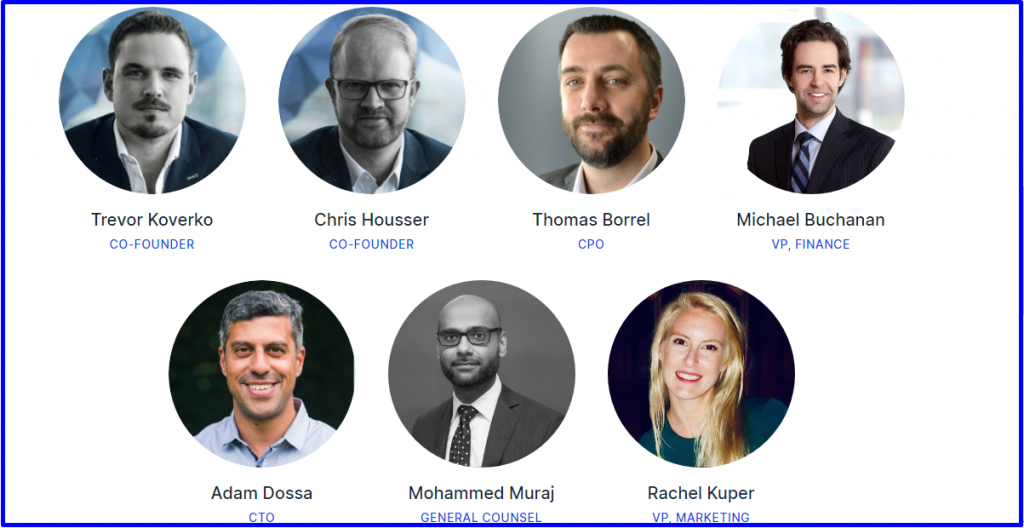 Trevor Koverko and Chris Housser are the founders of Polymath.
Trevor is the current CEO at Polymath. He is a prominent blockchain enthusiast and has sponsored projects like EOS, ETH and Shapeshift.
Chris, on the other hand, is a lawyer and a technology expert.
Other team members include persons with in-depth knowledge in the blockchain, securities, and technology space.
Scroll down to learn more about Polymath!
---
Why Polymath?
The idea behind Polymesh spurred as a result the following points;
1. ICO/Lack of trust
The inception of ICO came as a pretty much-unparalleled fundraising model for blockchain startups.
However, it suddenly turned Wild West, with pump and dump schemes and fake ICOs becoming the order of the day.
Need to mention, about 50% of ICO conducted in 2017 were an abject failure, as investors were scared of running into ICO scams.
Polymath introduced its innovation to bring about trust and security by putting a check on these startups.
2. Lack of standardization
For Security Tokens to reach their full potential, there must be an agreed regulatory framework upon which they are deployed.
Although the Ethereum blockchain allowed for the creation of security tokens, it does not have a set standard on which they should be created.
This was quite challenging and resulted in inefficiencies with the security tokens created on the ETH network.
However, the Polymath technology has resolved this through their ERC1400 – the Security Token Standard.
3. Reduced technical due diligence
Polymath raised the bar for token assets on the blockchain.
It did this by deflecting the friction faced by stakeholders, e.g. Crypto exchanges, when conducting both business and technical due diligence on assets.
Below here I explained how Polymath technology works…follow me to the next section.
---
How Does Polymath Work?
To discuss this in detail, make sure to keep these three things in mind.
Investors
Issuers
Service Providers
Polymaths combine these three participants for the full utilization of its compliance ecosystem.
Investors
Investors are Institutions or persons willing to buy/trade or participate in the security token offerings issued on Polymath.
The first thing to note here is that you cannot buy or trade security tokens on Polymath if you have not passed through a verification process.
Let's say you are an investor wishing to participate in any of the STOs on Polymath… Polymath mandates that you must be whitelisted before you could do so.
To kick off the whitelisting process, you will need to select a KYC provider around your country and pay them a token in POLY to review and approve your identity.
You are to do this using the Polymath's web interface.
When the KYC provider is done validating your identity, it records them on the blockchain using Polymath's technology.
Afterwards, you will be deemed eligible to participate in the token's STO, buy, sell and trade the security tokens on exchanges with other verified investors.
Issuers
Firms willing to issue security tokens on Polymath will, first of all, issue a proposal for a new security token by sending a transaction to the ETH network.
To start this process, the firm will head over to Polymath Token Studio to create their desired token.
They do this by entering the name, ticker symbol, and other necessary information regarding the token's compliance .
When the token is created, it will model the ERC1400 standard and will be stored on a registrar contract on the Ethereum blockchain.
However, the token created will be non-functional until any of the legal delegates on Polymath authorizes the issuance of the token.
The authorization or approval of the token by Legal delegates means that the token can now be bought and traded by investors or sold on exchanges.
Service Providers
These are third- parties that will facilitate the issuance of security tokens on Polymath. They include; Legal Delegates, KYC/AML provider, Developers
In the next section, I will show you how to create a security token on Polymath. Let's dive in!
---
How to Create Security Token on Polymath
To begin this process, here is a video that will take you step-by-step into creating and issuing a security token on Polymath.
Here, there are also three main keys involved in creating a security token on Polymath;
Smart Contract: Polymath ensures that smart contracts are audited by third parties before deploying them on the blockchain. Smart contracts are self-executing codes on the computer that executes on the blockchain when a set agreement is reached,
Token Studio: Token Studio is an intuitive interface on Polymath that allows users to create, issue, and manage security tokens.
Service Providers: Polymath connects token issuers to third-party service providers, such as lawyers, KYC/AML providers, broker-dealers etc to help facilitate their STOs.
Anyone can create and issue tokens on Polymath, as the processes involved are quite simple and non-technical.
However, to get started, you must have your web-3 wallet, Metamask for example connected, and some ETH and POLY already deposited into it.
Let's talk about POLY token below!
---
POLY Token Explained
POLY is the network token that powers all the transactions performed on Polymath.
One thing to note about POLY is that, although it fuels a security token ecosystem, it is not itself a security token.
POLY is rather an ERC-20 token created as the native and utility token of Polymath.
As a utility token, POLY is used by issuers and investors to incentivize service providers for the work they perform on Polymath.
For instance: investors pay a KYC provider a token in POLY for their accreditation to be found eligible to participate in Polymath.
Same way, Security token issuers pay a bounty in POLY to legal delegate for proper regulatory compliance. If they will, they will also pay a token in POLY to other third parties to help facilitate their STO.
The total supply of POLY is 1 billion and 603,918,367 POLY is already in circulation.
As seen on Coinmarketcap, 925,000,000 POLY will be in circulation by January 31, 2022, and the remaining 75m POLY will be locked until January 2024.
However, the team at Polymath has plans to launch the Polymesh blockchain in the mainnet in 2021.
When this happens, POLY hodlers may optionally upgrade their POLY to POLYX on a 1:1 ratio.
POLYX is the native token of Polymesh.
In the next subheading, I will be walking you through the top exchanges to buy/sell and trade POLY…stay tuned!
---
Top Exchanges to Buy, Sell and Trade POLY
Here you have the top crypto exchanges for trading POLY;
1. Binance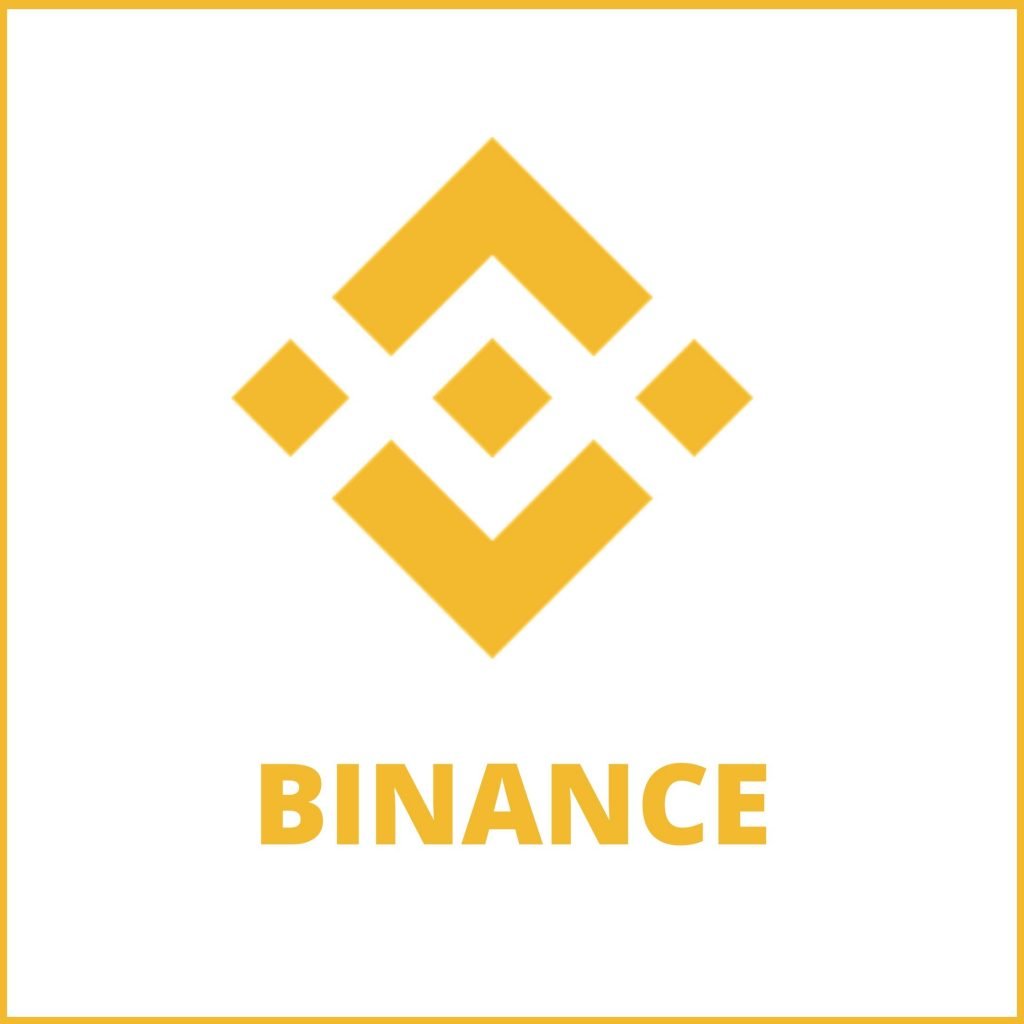 Binance is a popular Cryptocurrency Exchange, founded in 2017 by Changpeng Zhao.
It supports the trading pair of about 500 cryptocurrencies and all the top 100 cryptocurrencies on coinmarketcap.
Binance supports the trade of POLY against BTC.
2. Huobi Global
Huobi Global was founded by Leon Li in 2013, and it is headquartered in Seychelles.
It is one of the top crypto exchanges by trade volume on Coinmarketcap.
Huobi offers different trading features and equally supports over 500 trading pairs.
POLY is traded against BTC and ETH on Huobi.
3. HitBTC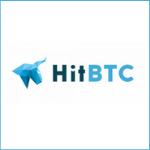 HitBTC was founded in 2013 by Ullus Corporation.
It is a trading platform with excellent features for crypto trading.
There are over 800 pairs of cryptocurrencies available for trading on this exchange.
HitBTC supports the trade of POLY against BTC and ETH.
4. Poloniex
Tristan D'Agosta launched Poloniex in 2014.
Poloniex is one of the oldest and popular crypto exchanges.
It allows users to buy, trade and sell lots of different cryptocurrencies without difficulties.
Poloniex supports the trade of POLY against BTC.
5. Uniswap
Uniswap was founded in 2018 by Hayden Adams.
It is a decentralized exchange protocol that allows users to swap Ethereum based tokens.
Uniswap supports the trade of ERC20 tokens, stablecoins and wrapped tokens.
Let's talk about the wallets to store POLY. Scroll down!
---
Best POLY Wallets
POLY can be stored on any wallet that provides support for ERC20 tokens. Here are my top picks.
1. Ledger
Hardware wallets like Ledger are most recommended for the storage of cryptos, although, it costs some penny (about $59) to get your hands around them.
Ledger has an excellent security feature that makes it almost resistant to hacking.
It was founded in 2014 by a French company, but it has become more popular than its antecedents.
Ledger has two wallets – Ledger Nano S and Ledger Nano X.
2. Trezor
Trezor wallet is also one of the most popular hardware wallets for the storage of multiple cryptos.
It costs about a minimum of 48.76 EUR to purchase.
Just like a good hardware wallet, Trezor stores your pin offline; protecting it against both physical and virtual theft.
Trezor One and Trezor Model T are the two products of Trezor wallet.
3. Trust Wallet
Changpeng Zhao acquired Trust Wallet in July 31, 2018.
Trust wallet is a non-custodial hot wallet that is available for download in Google Play and Appstore.
It is a multi-crypto wallet with an in-built DEx and a Web 3 browser that allows users to interact with Dapps on the Ethereum blockchain.
More so, this wallet was created with an easy to navigate UI. It allows for staking, and it is open-source too.
4. MyEtherWallet
MEW, as it is fondly called, is a wallet that allows you to store all ETH tokens.
It is an open-source wallet with a simple to use interface. It is also non-custodial and it supports an offline storage of users private key.
MEW has excellent features that make the users' interaction with the Ethereum blockchain seamless.
MEW was founded in 2015, and it is the most popular ETH wallet.
5. Coinomi
Coinomi, founded in 2014, is one of the oldest multi-crypto wallets to come around the crypto space.
It is non-custodial, and it seeks to provide a solid platform that will secure over 1500 cryptos.
Although it is closed-source, it has outstanding features that make the storage of cryptos worthwhile.
6. MetaMask
MetaMask is a crypto wallet designed for the ETH tokens (just like MEW).
It is basically a browser extension that connects users directly to the ETH blockchain.
It has an in-built exchange and it allows users to create and run their Dapps on its platform.
7. Exodus
Exodus is a non-custodial multi-crypto wallet with amazing features.
It has the most intuitive and friendly UI, when compared to other crypto wallets.
Exodus has an in-built exchange, keeps track of all your crypto assets, but most wonderfully, it allows users to earn rewards for storing their cryptos.
Scroll down to the next section!
---
Is Polymath The Way Forward for Security Tokens?
The idea that the team at Polymath has put on the table is indispensable to the blockchain space.
It has, in fact, cleared the road for security tokens to be at their cutting edge, thus, achieving their full potential on the blockchain.
Polymath brings in a solution that enables traditional firms to tokenize their assets with ease.
Processes involved in conducting STOs are often rigorous and way too expensive – Polymath cuts down these expenses and the long processes too.
Additionally, Polymath is looking forward to rescuing token assets from wild west ICOs.
No longer would investors fall into fake ICOs, and no longer would they be ripped off their investment.
In my opinion, I strongly believe that Polymath will become the future of all STOs when Polymesh goes live.
Now imagine Polymesh as the mother/building block of all security tokens…that is pretty huge, huh?
Kindly read through the FAQ section!
---
FAQs
1. How does Polymath help firms to tokenize their asset?
Firms can do virtually everything related to tokenizing their security asset on Polymath.
These are the number of things they can achieve with Polymath;
– Create Security Tokens that can programmable enforce jurisdictional regulations directly on the blockchain.
– Directly connect with KYC/AML providers, legal firms, broker-dealers, custody agents, and advisory partners that will help bring their Security Token to market.
– Raise capital with a clean, simple issuer and investor experience.
– Manage their Security tokens in a fast and easy way that will bring good liquidity to their token market.
2. What assets can be tokenized on Polymath?
All assets can be tokenized on Polymath. Below are some of them;
Equity, fixed income, real estate, investment fund shares, commodities and structured products, Precious metals, Music and a glut of them.
3. What is the difference between ERC20 token and ERC1400?
– ERC20 is the most basic and most adopted token standard. It is a token standard that is specifically designed for fungible tokens.
Fungible tokens are a group of assets that are identical and can be interchanged, eg, US dollars, company shares, etc.
– ERC1400 is a hybrid token standard precisely designed for the use case of tokenized financial assets. It has all the properties of the ERC-20 token and it is designed for both fungible and non-fungible tokens.
4. What is STO-20 token?
All tokens issued on Polymath are modeled under the STO-20 protocol.
This protocol ensures that the token issued follows regulatory compliance.
Additionally, STO-20 tokens are created under the framework of ERC1400.


---
P.S
Do you want to learn how to trade cryptocurrencies profitably?
We developed a perfect course to help you master Cryptocurrency Trading.
Go to www.ctmastery.com to enrol.
You can also join our Telegram community at https://t.me/ctmastery for more information.
---
Conclusion
Polymath is the first platform to standardize the issuance of security tokens on the blockchain.
It is relatively new but has become a framework on which already existing tokens were built.
Moreover, the launch of its blockchain may pull a strong force for the platform in the nearest future.
I will put an end to this review at this junction, but before I go, I would like to have your own opinion.
What is your thought on Polymath?
Do you think it will become the future of all STOs?
What about POLY token, have you ever traded the token or you are hodling it?
Let me have your thoughts on the comment section.
You can also give us a thumbs up by sharing this article with other people on social media. Cheers!
---
Other related articles;