Today, I will be showing you "Top 9 Crypto Demo Trading Platforms".
A Demo trading account is always like a place of refuge for every crypto trader that is yet to master the art of trading
Most newbies ask: "Is there a crypto trading platform where I can practice how to trade first before going ahead to use my funds?"
Now, if you are in this category, then, you don't have to worry because I have got you covered.
Ready to learn? Let's dive in!
---
Post Summary
What I will cover;
Remember that you can use a shortcut by clicking on any of these items to get directly to the full contents.
---
What is Demo Trading?
To understand what crypto demo trading is, let's first of all, see the meaning of Demo.
The word "Demo" is simply the short form of 'Demonstration'.
In this context, it means "any software that allows you to practice how a product works before using it efficiently."
Having said that, Demo Cryptocurrency trading is the act of practicing how to trade cryptos before getting into the real trade with your money.
Another thing to keep in mind is that Demo trading platforms are free to use.
It braces you for the actual trading, and you do not also lose money or make profits.
Now, let's get to the "Top 10 Cryptocurrency Exchanges with a Demo platform".
---
Top 10 Cryptocurrency Demo Trading Platforms
Please note that apart from Phemex, HitBTC, and Stormgain, other crypto demo trading platforms listed here operate only on derivatives trading.
The platforms include:
1. Binance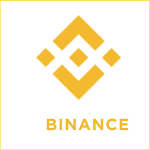 Binance, currently, the #1 cryptocurrency exchange by trade volume, has a Demo account for futures trading.
Binance understands the high risk involved in futures trading and has, thus, provided a demo account isolated from the main exchange.
This is to enable users, understand the fundamentals of futures market on Binance before venturing in with their money.
Binance gives 10,000 USDT to Demo traders.
Additionally, signing for the Demo account requires a fresh registration different from your main account.
2. Etoro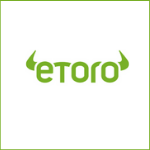 Etoro is the best platform from my view, where you can practice crypto demo trading.
Here you can receive up to $100,000 for starting up, but hey! Remember it is just virtual money since you didn't put it there.
Etoro launched in 2007, is one of the best and oldest exchanges that supports users from everywhere in the world.
Etoro is not all about trading cryptocurrency, but it is also a multi-asset platform that offers forex and cryptocurrency services.
You can invest in stocks, copy people's trade, trade crypto derivatives, and as well perform CFD trading and more.
To switch from "Real account" to "Demo account", go to your dashboard and click on the dropdown menu displaying your trade profile, then, select "Virtual portfolio.
3. Bitmex
Bitmex is one of the oldest and most advanced p2p crypto trading exchange launched in 2014.
It ranks #8 on the derivative exchanges list on coinmarketcap.
Bitmex also provide its users demo trading account on their testnet platform.
To access this, the customer has to create an account different from his or her main trading account on their testnet platform.
4. Tradingview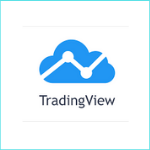 Tradingview is one of the charting platforms highly recommended for every crypto trader.
Basically, it is an online community where crypto traders come together to analyse charts and share their trading ideas.
Practicing demo trading on Tradingview can be done in two ways 2;
Paper trading
Brokers demo trading
– Paper trading: In this category, crypto traders can follow the pattern of expert traders to master the art of profitable trading through technical analysis.
– Brokers demo trade: This category belongs to the broker traders.
You don't have to put in your money to learn how to trade, but you must create an account on the broker website to follow the learning procedure.
5. HitBTC
HitBTC is one of the oldest crypto exchange launched in 2013.
It provided its users with a demo trading platform so that new users can have an insight into what is happening in the real platform.
To be able to access their demo platform, users have to create an account that is different from their main account.
6. Bybit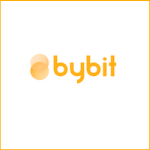 Launched in March 2018, Bybit is now ranking 3rd as one of the best crypto derivative exchanges on coinmarketcap.
Bybit extended its solidarity to its customers by providing a demo trading account on its testnet platform.
To be able to access this demo trade, users have to visit Bybit testnet website and create an account different from their main trading account.
7. Deribit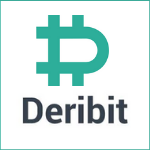 Deribit is also one of the crypto exchanges that allows its users to practice demo trading on its testnet platform.
Deribit operates only on futures and options crypto trading both on its main platform and the testnet platform,
Knowing the actual risks involved with these types of trading, Deribit provided its users the ability to master trading on its testnet before going ahead to trade.
Deribit is also currently ranking #6 on coinmarketcap derivatives trades.
8. Stormgain
Stormgain is one of the newest crypto trading exchanges.
The platform launched 2019 alongside its Demo account.
Stormgain offers a lot of trading services, and you can actually practice all of them on the Demo account.
You are also gifted 50,000.00 (virtual) USDT to begin your trading on the Demo account.
Stormgain's Demo account is integrated with its live account.
However, you can easily swap to the former by clicking on the dropdown menu near the USDT ticker to switch to "Demo account".
9. Phemex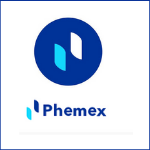 Phemex, founded in 2019, is a crypto trading platform available for users worldwide.
It is an exchange that has risen to become one of the big markets in the crypto industry.
Although Phemex is relatively new, it currently ranks #11 for daily trading volume of crypto derivatives on Coinmarketcap.
It also offers a lot of trading services with little or no fees.
Having listed the exchanges, let's move on now to the Conclusion.
---
P.S
If you want to learn how to trade cryptocurrencies profitably, we developed a perfect course to help you master Cryptocurrency Trading.
Go to www.ctmastery.com to enrol.
---
3. Conclusion
This section is where I will draw the drapes closed for this article.
Using the demo trading platforms helps you:
try out your crypto skills and test your level of performance before delving into real trading
save yourself the risk of losing your money fast without prior trading experience
Now, having read this post, I believe that you must have gotten a thing or two to share right here about this post.
Tell me:
Have you used any of the listed platforms? What was your experience?
Do you know of any crypto demo trading platform you would like me to include in this article?
Or you want to ask a specific question?
Let's discuss them in the comment box below.
Before you go, remember that you can share this post with your friends by clicking on the social media icons below.
---