Today's post is all about buying the dip, expert tips, and places where you can safely buy crypto during a dip.
The price movement of bitcoin has been fascinating since the beginning of 2021.
We watched it go up to >$60k then it dropped to about half that price, and gradually it's coming up again with other cryptocurrencies tagging along.
The sweet part is that many traders who bought crypto during the dip are now smiling at their wallets.
If you're not among them, don't worry. The information in this post will make you smile soon too.
Let's jump right in!
---
Post Summary
Click on any item above to read its details immediately.
Happy reading!
---
1. What Is Buying The Dip?
"Buying the dip" or "Buy the dips" is a common investment strategy that implies buying an asset when it has declined in price in the short term.
The idea is to buy the asset (in this case, a coin) at a low price and then sell it for profit when the market rebounds.
In other words, when a coin's price drops from a higher level, it provides an excellent opportunity for traders to buy the coin at a cheap price and sell it later at a higher price.
Buying the dip can take different forms including:
Buying a coin when its price suddenly drops in a long-term uptrend with the hope that the uptrend will resume after the drop.
Choosing to buy a coin when there is no uptrend hoping that the price of the coin will rise in the future.
Waiting for the price of the coin to settle, and show signs of recovering, and then buy at that point.
Whichever approach you take, the goal is the same, which is to buy low and sell high.
But is that always the case? Find out in the next section. 😜
---
2. Expert Tips On Buying The Dip
To be honest, buying the dip may not always go as planned (i.e. making huge profits eventually).
If the price of the coin goes up, you will make some profit when you sell.
On the other hand, you will make a loss if the coin's price does not go up or even goes further down.
Now, in a market that is as volatile as crypto, how can you ensure that buying the dip profits you?
Sadly, there is no easy way to know. But I found some expert tips that may help.
They are:
a. Buy the dip in a bullish market
Dips are common in an existing uptrend.
You will see the coin's price drop and then rise to a higher price (before the drop).
Therefore, the chance of making a profit after buying the dip is high.
When buying the dip, consider going for coins that have a bullish market.
b. Set a buy limit
This simply means the lowest price you can buy the coin to curb the risk of making a loss.
For example, if the price of a coin drops from $12 to $11 to $10 and back up to $13 and then down to $9.
You can choose to buy the coin if it keeps dropping only to $8.
That's to say if it drops to $7 you will not buy it just in case it does not go back up.
So, you will do well to know the lowest price you can buy a coin during a dip.
c. Buy a coin with a good potential
Earlier, I mentioned buying the dip in a downtrend while hoping that an uptrend will occur in the future.
Only do this if you understand the project behind the coin and you see some potential there.
Most long-term investors take this approach. 😃
Now, if all these 'uptrend' and 'downtrend' seem fussy, you can read this post to understand better – Trade Crypto Like A Pro – Technical And Fundamental Analysis Explained!
d. Buy from an excellent platform
It also matters where you buy your coin during a dip.
You want to go for exchanges that have been around for a while and have also maintained an impressive trading profile.
To help you decide, I handpicked the best platforms I have reviewed in the past.
You'll find them in the next section.
---
3. Best Platforms To Buy The Dip
i. Binance
When thinking of buying the dip, Binance is the first platform that comes to mind.
It is the world's top exchange when it comes to liquidity.
Binance has been around since 2017 and can boast of 97+ billion dollars worth of trade daily.
Also, it provides excellent services including Buy crypto, Spot/Margin/Futures trading, Derivatives, Staking, Lending, Wallet, P2P trading, etc.
Furthermore, it supports 60+ local currencies, over 400 cryptocurrencies, and 300+ payment methods.
Binance is a secure platform with hundreds of dollars worth of insurance designated for each of its major services.
Additionally, it provides users with tips to keep their accounts secure like 2FA. Cool!
ii. Crypto.com
Crypto.com is another good platform for buying the dip.
It offers several digital currency products and services.
Kris Marszalek launched Crypto.com in 2017.
This exchange allows users to buy, sell, trade, spend, store, earn, loan, and pay bills with crypto.
The top services provided by the platform are Exchange, Cards, Credit, Pay, Wallet, Earn, Swap, DeFi, and Crypto.com NFT.
It supports more than 100 cryptocurrencies and 20 fiat currencies.
This platform is serving over 10 million users. Superb!
iii. OKEx
The 3rd platform you should consider when buying the dip is OKEx.
It provides different services like Buy crypto, Spot/Margin/Futures trading, Pool, Earn, Wallet, DeFi, P2P trading, and more.
OKEx supports more than 200 cryptocurrencies.
Also, users from the over 200 countries supported on the platform can make transactions with their local currencies via the payment methods available for them.
Additionally, OKEx employs online and offline storage systems with multisig protection and multiple backups to achieve security.
Star Xu founded OKEx in 2014.
This exchange can boast of 10 million+ users and a daily trading volume worth billions of dollars. Wow!
iv. KuCoin
The People's Exchange as it is fondly called is also a good place to buy the dip.
It provides excellent services like Spot/Margin/Futures Trading, ETF, Crypto Lending, Buy Crypto, P2P trading, etc.
KuCoin supports a wide range of fiat and cryptocurrencies (over 200 cryptocurrencies including DeFi tokens and NFTs).
Also, it accepts a good number of payment options.
So far, it has attracted over 5 million users from 205+ countries.
KuCoin is protected by an encryption protocol that keeps private account information secure.
According to coinmarketcap.com, KuCoin has a 24h trading volume of roughly $3 billion as of August 19, 2021. Nice!
v. Quidax
Quidax is a Nigerian-based exchange where you can buy the dip.
It has a user-friendly interface and charges low fees.
Services provided by this platform include P2P trading, Instant Buy/Sell, Order Book, Wallet, and Quidax Vault
Additionally, the exchange supports a good number of cryptocurrencies including BTC, ETH, XRP, LTC, DASH, USDT, TRX, and QDX (the network's token).
Buchi Okoro founded Quidax in 2018.
As it stands, Quidax can boast of over 400,000 customers in more than 70 countries.
It stores the majority of its digital assets in secure offline cold storage to achieve security. Impressive!
Want to see other platforms you can try out? Check here.
---
Meanwhile…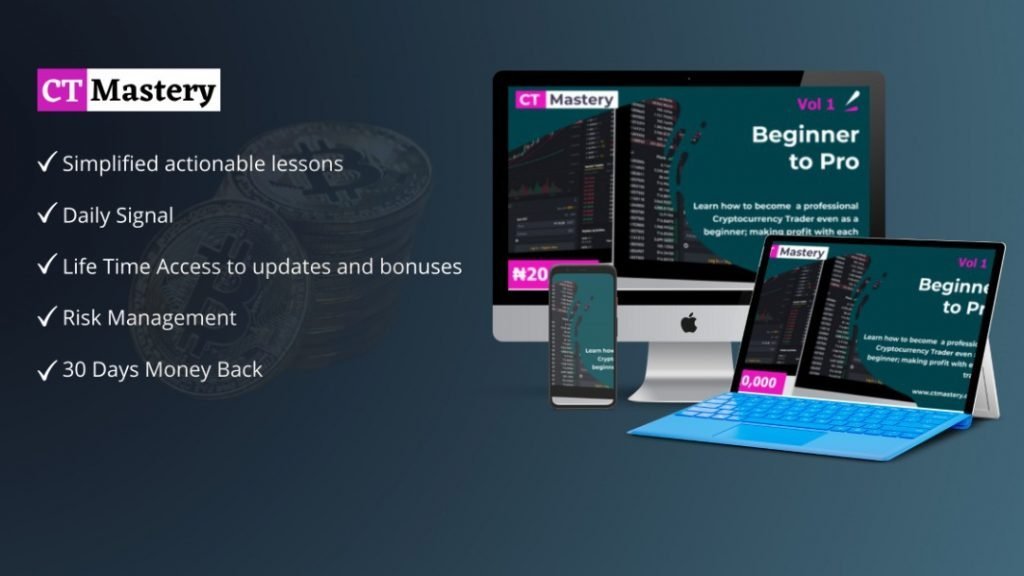 4. Conclusion
We have now come to the end of our discussion on buying the dip. I hope you enjoyed the read.
So tell me, will you buy the dip? And which of the exchanges from my list will you go for first?
Type your response in the comments section, let's engage. 😉
Also, share this post with your friends, thank you!
---
Don't miss…