Today, I will bring you up to speed with the blockchain project named Harmony and its ONE coin.
Harmony is a full-stack blockchain that uses sharding to achieve scalability, decentralization, and security.
Since the beginning of this year, 2022, it has become one of the most talked-about blockchains.
In this review, I will tell you about the potential of Harmony and why I think the ONE coin can rally to the moon.
---
Post Summary
This is what I will cover:
I left the jump links handy, and you can use them to swiftly navigate across the different sections of this post.
---
1. What Is Harmony?
Harmony is the world's first completely sharded, proof-of-stake blockchain.
It is a blockchain project that has been around the crypto space since 2018, although it released its mainnet in June 2019.
Harmony was founded by Stephen Tse, a doctorate holder in security protocols and compiler verification. He has worked for Microsoft, Google, and Apple.
Also, he is a member of the CBDI advisory board at the University of Wyoming.
Harmony was created to solve the blockchain scalability issue through secure and random state sharding.
It also focuses on providing developers with the tools they need to create tokens, DApps, NFT, and DAO on its fast-scaling blockchain.
Additionally, it is a full-stack blockchain, which means it was created from the ground up to be an independent blockchain that runs on its own network.
If you want to understand more about Harmony, I covered the technology that underpins it in the section below.
---
2. An Overview Of Harmony's Technology
The overview at a glance!
1. Sharded Blockchain
Harmony is a sharded blockchain.
A sharded blockchain simply means that the blockchain node is split into partitions called "shards" so that each node will no longer process the entire network transaction.
This potentially makes the blockchain network process high transaction throughput faster.
Harmony currently has 4 shards and each shard can interact with the other via Cross-chain sharding.
This is all thanks to its use of a Shard-driven cross-shard communication, Kademlia routing, and Erasure Encoding to achieve this efficiently. (pg 4)
2. Consensus Mechanism
Harmony uses a consensus mechanism called the Fast Byzantine Fault Tolerance, an upgrade to the PBFT consensus mechanism.
It uses this along with Effective Proof-of-Stake (EPoS) to achieve decentralization and security.
In EPOS, validators and delegators stake their coins to secure the network and earn rewards.
Validators stake a minimum of 1,000 ONE coins to run a node on the network.
Also, Validators are elected to propose and confirm blocks based on the amount they stake.
Delegators, on the other hand, delegate a minimum of 100 ONE coins to validators.
To ensure that the network is protected from being tampered with by a validator, the following approach is put in place:
A sufficiently large number of nodes per shard (each of the 4 shards on the Harmony network is designed to be secured by 250 nodes). Also, for a block to be added within a shard, it must be confirmed by more than 2/3 of the nodes.
Reshard Validators regularly through a distributed randomness generation (DRG) protocol.
Validators with a large quantity of staked tokens on a shard have their rewards reduced and passed on to validators with lower stakes.
A slashing mechanism to penalize validators who behave maliciously
3. Transaction Speed and Fees
Harmony can process 2000 TPS, with each of its 4 shards processing 500 TPS. It also achieves a block time of 2 seconds.
It could potentially scale more than this, as it aims to achieve a 1-second block time and add more shards for higher TPS in the future.
Additionally, transaction fees cost $0.000·001, which is a fraction of a penny.
4. Smart Contracts And Cross-chain Bridge
Developers can create EVM smart contracts and tokens, including fungible HRC20 and non-fungible HRC721 tokens, on Harmony.
Most of all, it supports cross-chain interoperability across different blockchains.
Horizon, a cross-chain bridge built by Harmony, supports Ethereum and Binance.
As of January 2022, it is also possible to:
Bridge UST from Terra to Harmony using Terrastation.
Use Anyswap to bridge native BTC to the Harmony network.
We have covered Harmony's technology. Let's talk about the ONE coin below.
---
3. Explaining ONE Coin
ONE coin is the native token of the Harmony blockchain.
Before the launch of the Harmony mainnet, ONE was a BEP2 and ERC20 token. Today, it also exists as an HRC20 token on the Harmony blockchain.
It is important to note that this coin is not associated with the oneCoin cryptocurrency scam.
ONE coin serves the following use cases:
It is used to

participate in the network's consensus

via staking and reward earning.
All transactions on the network are paid for using the token.
It is used to participate in the network's onchain governance whereby validators can create and vote for proposals for the network's improvement.
Token Distribution And Allocation
At the initial launch, a total supply of 12,600,000,000 ONE coin was released and distributed as follows:
Seed Sale: 22.4% was sold to private investors at the price of $0.0065 per token, and a total of $18.3 million was raised (May, 2018).
Launchpad Sale: 12.5% was sold through the Binance Launchpad at $0.003175 per token, raising a total of $5 million (May 2019).
Team: 16.9%. This allocation was locked until 2020 with a 4-year vesting period that will end in May 2025.
Protocol development: 26.4%
Ecosystem development: 21.8%
Token Model
ONE is an inflationary token.
The reason for this is that it has a 3% annual inflation rate capped at 441 million tokens, in addition to the initial total supply.
These 441 million tokens are used to reward validators and delegators on the network.
However, to ensure that inflation is kept under control, all transaction fees on the network are burned.
Find the top reputable exchanges to buy ONE coin below.
---
4. Top 5 Exchanges To Buy/Sell ONE Coin
These are the top 5 centralized exchanges to buy ONE:
1. Binance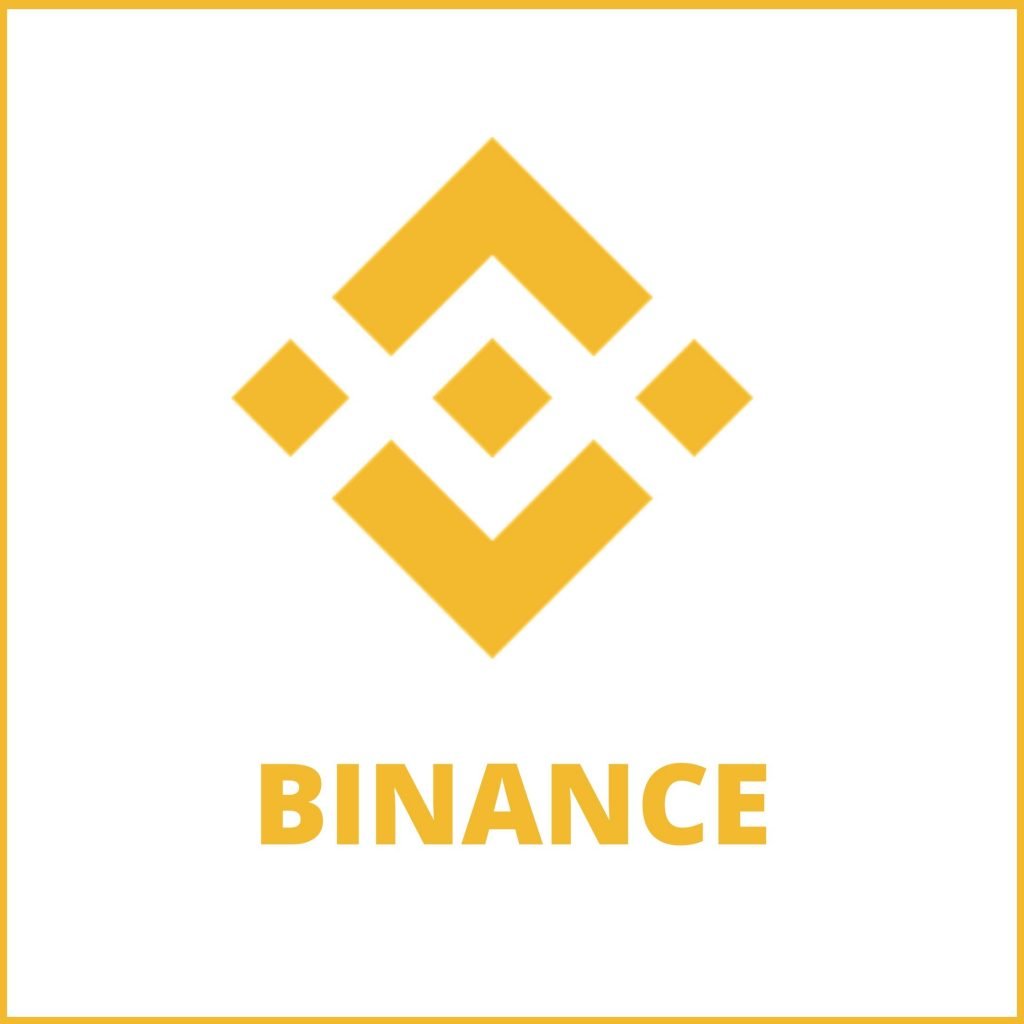 Binance is the largest Cryptocurrency Exchange, established in 2017 by Changpeng Zhao.
It supports 500 cryptocurrency trading pairs, as well as Coinmarketcap's top 100 cryptocurrencies.
You can buy or sell ONE coin on Binance using the following cryptocurrencies:
2. Kucoin
Kucoin is a Singapore-based cryptocurrency exchange that was created in 2017.
It offers services like Spot/Margin/Futures
Trading, ETFs, Crypto Lending, among others.
On Kucoin, you can trade ONE coin against USDT and BTC.
3. Gate.io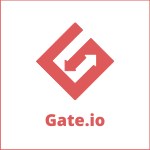 Gate.io is a trading platform that was founded in 2013 and is run by Gate Tech. Inc.
Users can trade spots and futures seamlessly on the exchange.
And it supports up to 500 coins including BTC, DAI, ETH, etc.
On Gate.io, you can trade ONE coin against USDT.
4. Crypto.com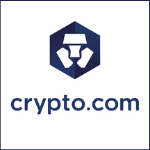 Kris Marszalek founded Crypto.com in 2017, and the company headquarters is in Hong Kong.
It is a broker and trading exchange that allows users to carry out different transactions with cryptocurrencies.
Crypto.com supports ONE/USDT and ONE/USDC trading pairs.
5. Huobi
Huobi is one of the oldest crypto exchanges founded by Leon in 2013.
It is a reputable exchange and supports a plethora of cryptocurrencies.
One of the things that makes Huobi remarkable is that it has never been hacked since its inception.
ONE coin is traded against USDT, BTC, and HT on Huobi.
If you would prefer a decentralized exchange, then you can visit PancakeSwap or Viperswap.
See the wallets for storing ONE coin below!
---
5. Best 5 Wallets To Store ONE Coin
Take a quick look at the wallets!
1. Harmony Chrome Extension Wallet
This is a browser wallet extension developed by the Harmony team.
Impressively, it already has over 90,000 users.
This wallet connects you exclusively to the Harmony blockchain, allowing you to store its tokens and explore its Dapps.
Additionally, it is used to stake ONE coin on the network through the Harmony staking dashboard.
2. Ledger Nano S
The Ledger Nano S is one of the most popular hardware wallets created by Ledger, and it costs around $59.
For the best of security, this wallet safely stores ONE coin offline.
It also supports the staking of ONE coin through the Harmony staking dashboard.
Read our complete review of Ledger wallets.
3. MetaMask
MetaMask is a non-custodial cryptocurrency wallet designed specifically for the Ethereum Blockchain.
However, because Harmony is EVM compatible, Metamask can be configured to support it.
Once configured, you can use it to store ONE coin and explore Harmony-based DApps.
Learn how to use Metamask by reading our Metamask review.
4. Math Wallet
Math is one of the easy-to-use, and secure wallets to store ONE coin.
It is a non-custodial multi-crypto wallet with over 30 different blockchains supported, including Harmony.
It is available via a mobile app, a web wallet, a browser extension, and a hardware wallet.
5. Trust Wallet
Trust is a multi-crypto mobile wallet that is non-custodial.
It supports over 40 blockchains, including Harmony.
With the Trust Wallet, you can send, receive, and buy ONE coin with a credit card.
You can also explore and use Harmony Dapps with this wallet.
Note: ONE coin can be stored in a crypto exchange's wallet. However, it is the least secure option.
In the next section, we'll go through how to stake ONE coin.
---
6. How To Stake ONE Coin On Harmony
Follow the easy steps below!
Visit staking.harmony.one and sign in with your wallet.
The wallets supported include:
Harmony Chrome Extension Wallet
Ledger Nano S
Math Wallet
By clicking on "Create new address", you will be prompted to install the Harmony Chrome Extension Wallet, which you can thereafter use to sign in.
However, if you already have any of the supported wallets, click on "Use an existing address" to sign in with it.
After you have signed in with your wallet, you will be taken to the dashboard.
2. Make sure your wallet is funded with enough ONE coin. The minimum amount of ONE coin you can stake is 100.
The available ONE Coin in your wallet can be seen on the "Portfolio section".
3. On the "Validators" section, you will see a list of Validators you can delegate your coins to.
Review their information, then select the validator of your choice.
4. An interface that has all the information about the validator you have selected will display. Click "Delegate" to start staking.
5. Enter the amount you want to stake and click "Next"
6. Lastly, confirm your transaction by clicking "Confirm and Sign", then "Approve" the transaction from your wallet.
Congrats! You have successfully staked your ONE coins and are eligible to earn rewards.
Note:
It takes 1 epoch to start earning rewards after you have staked ONE coin.
However, unstaking your ONE coin takes 7 epochs if the validator is "elected" and 1 Epoch if he is "unelected". On the Harmony blockchain, an epoch is a period of time when "shard 0" produces a fixed number of blocks. This takes approximately a day and a half.
To claim your rewards, go to "Portfolio" and click on "Claim reward"
ONE coin is a project that could potentially rally to the moon.
I will give you reasons why I am very bullish about ONE coin. Scroll down and continue reading!
---
7. Will The ONE COIN Rally To The Moon?
ONE coin is one of the cryptocurrencies that is gaining lots of traction lately.
Despite the crypto market's downward trend, this crypto is resilient and is pushing to break its ATH of $0.3798. It is worth $0.3312 as of 1/17/2022.
Interestingly, the social engagement of "Live Harmony Chat" on Coinmarketcap shows a lot of bullish sentiment from its members.
This is not just hype, given that Harmony is a crypto project that is growing robustly.
Over 60 Dapps have been built on the Harmony network, notably the Defi Kingdom and ViperSwap, which have over $4B and $33M locked in them, respectively.
Talk about Ethereum-based Dapps: SushiSwap has been ported onto Harmony, and Aave is planning to deploy on this network too.
Also, Harmony's scalable network, low transaction fees, and cross-chain compatibility could potentially attract more projects to deploy on its network.
This, you know, of course, will have a great impact on the price of ONE coin since it is used for transaction fees.
Gladly, the Harmony team is accelerating this by giving out $300 in grants and DAO to incentivize developers to build on their network.
Furthermore, the team is putting a considerable focus on adoption and brand awareness too.
This is also evident in their thriving communities on Twitter and Reddit, their advertisements on Time Square billboards, etc.
Moreover, the fact that the Harmony wallet extension is being used by over 90,000 people is commendable.
I mean, adoption is one thing that can drive the price of a cryptocurrency parabolic, and this could be the case for the ONE coin!
Additionally, ONE coin has decent tokenomics. Its market cap is sitting at $3,849,962,710, which is considered low as of January 2022.
Given this, I am anticipating that ONE coin will be among the cryptocurrencies that will rally strongly in the next bull run.
Well, that's my summation of ONE coin. Let's get to the concluding section.
---
Heads Up!!!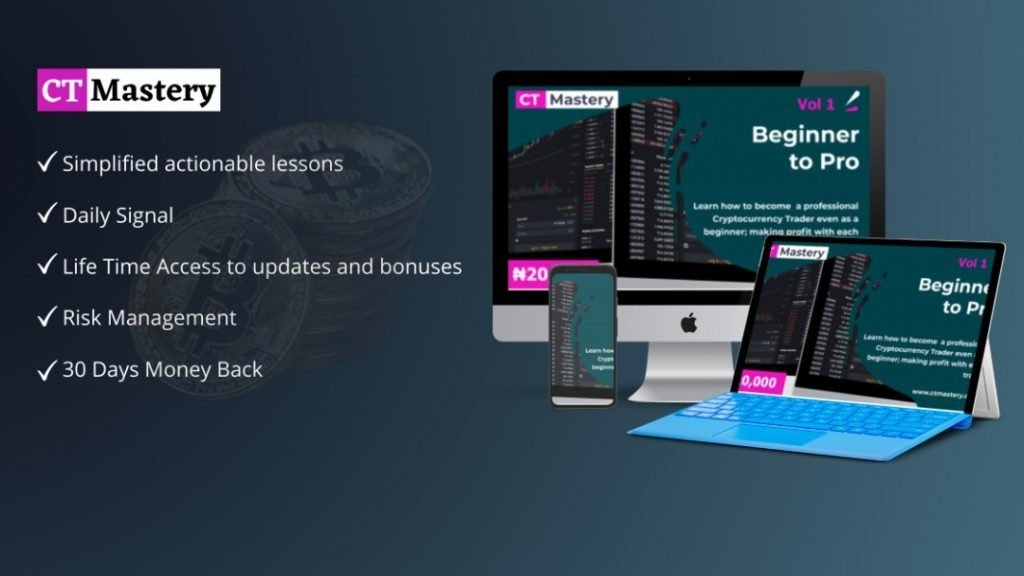 We developed a perfect course to help you master Cryptocurrency Trading.
Go to www.ctmastery.com to enroll.
You can also join our Telegram community at https://t.me/ctmastery for more information
---
Conclusion
This is where we call it a wrap!
Harmony is a cryptocurrency project that has piqued my interest recently.
The project is growing at such a rapid pace that I believe ONE coin could possibly rally for the long term.
Now, I want you to tell me:
What do you think about the Harmony blockchain?
What is your price prediction for the ONE coin, and how bullish are you about it?
Put your thoughts in the comment section.
Do not forget to share the post if you enjoyed it by using the social media icons.
---
Also Read: