Axie Infinity is one of the most rewarding NFT based play-to-earn games on the Ethereum blockchain.
It uses a dual token system to power its platform, with the AXS and SLP tokens.
In my last post, I gave you the modus operandi of the platform, detailing how to make money playing the Axie Infinity game.
However, in this post, I'll talk about Axie Infinity's native tokens.
We'll look at tokenomics, market performance, and whether the coins are suited for long-term hodl.
---
Post Summary
Let's dive right in!
---
1. SLP Token Explained
SLP is an Erc-20 token of Axie Infinity.
It was previously known as "Small love portion" but is now "Smooth love portion."
SLP was solely created to incentivize Axie Infinity gamers.
On Axie Infinity, you can earn SLP tokens freely in any of these four ways:
Complete your Daily Quest: You earn 25 tokens in SLP for completing daily quests.
Adventures (PvE) Mode: This gaming mode allows you to earn a maximum of 50 SLP tokens per day.
Arena (PvP): In this mode, each battle you win earns you 1 SLP. However, your earnings are capped at 20 SLP tokens.
Scholarships: You earn a passive income in SLP by leasing 3 Axies to other people to play the game.
Use Cases of SLP
Breeding is when 2 Axies mate to produce a child. Interesting!
To breed an Axie, you need to pay a fee in the SLP token.
Now, each Axie can only breed 7 times, after which they become sterile.
An Axie with a breed count of 0/7 has either not produced any offspring or has only produced one.
But the most important thing to keep in mind is that the higher the breed count of an Axie, the more SLP tokens are needed to breed that Axie.
Take a look at the table below!
Please keep in mind that each price is tied to a single Axie.
For instance, if you want to breed an Axie with a 0/7 breed count together with an Axie with a 1/7 breed count, you will need (600 + 900 = 1500 ) SLP tokens.
Additionally, all SLP tokens used to breed Axies are burned.
SLP tokens are now used as real-world payments in the Philippines, where some people receive payments in SLP.
Interestingly, there was no presale of SLP and it does not have a maximum supply as well.
According to Coinmarketcap, 3.08B SLP are already in circulation.
Let's check out the AXS token in the next subheading.
---
2. Explaining The AXS Token
The AXS token is Axie Infinity's utility and governance token.
It is an ERC-20 token, and it is fully known as the "Axie Infinity Shard."
AXS can be earned together with SLP when playing the Axie Infinity game.
AXS Tokenomics
The Max. supply of AXS is capped at 270 million tokens.
It does, however, have a 65-month vesting period.
The image below shows how the token is distributed and released.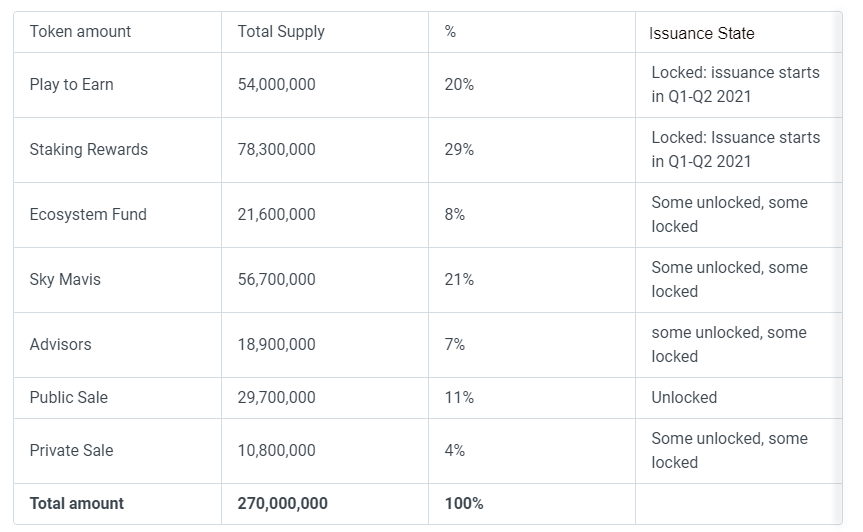 Use Cases of AXS
Governance: Using AXS tokens, the Axie Infinity community can vote on decisions that relate to the Axie Infinity revenue.
Staking: In addition to earning AXS through playing games, AXS holders can stake their coins to earn more AXS passively.
Breeding: To breed Axies, you'll need 1 AXS token and some SLP tokens.
All AXS used for breeding, as well as 4.25% of all market sales, and a portion of the staking rewards, go to the community treasury.
Unlike other dual tokens such as Vechain and Theta, where fees are paid in one of the native tokens, VET, and TFUEL, fees in Axie Infinity are paid using the two tokens.
That's it for this section.
Keep reading to learn how to earn staking rewards on your idle AXS tokens.
---
3. How To Stake AXS Token
Here you have the steps to stake AXS tokens.
Install the Ronin Wallet and fund it with AXS.

You can either buy AXS directly from the wallet or deposit it using the "Ronin bridge".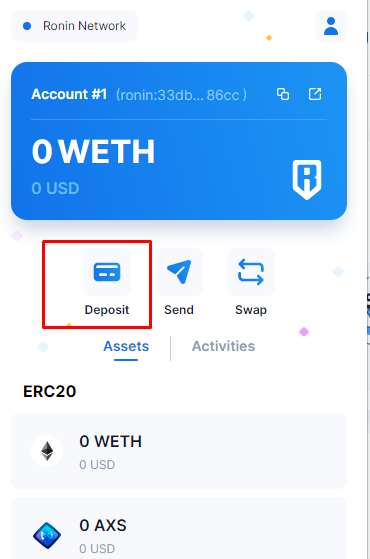 Note that if you are using the Ronin bridge, you must have the Metamask wallet installed and funded with AXS. This is because the Ronin bridge can only interact with the Metamask wallet.
Alternatively, you can transfer the coin through another wallet where you have it stored by copying the wallet address.
Note: If you are using an external wallet like Binance, you need to replace "ronin" with "0x" for your transaction to go through.
2. Next, go to "AXS Staking Dashboard"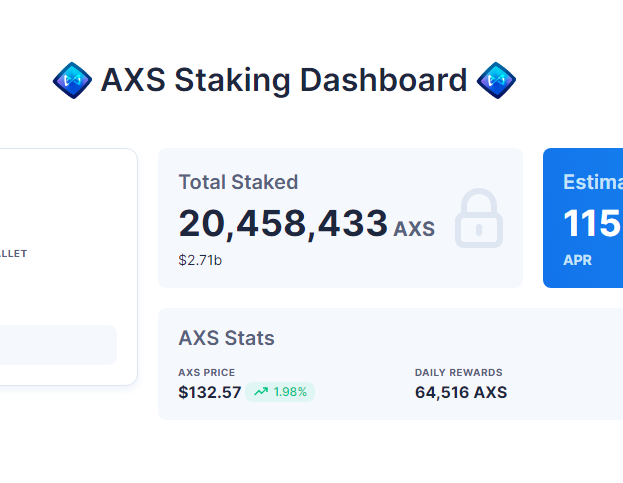 3. Connect your Ronin wallet to the site.
4. You will find the available AXS you have in your wallet. Click "Approve AXS".
5. Click "Confirm" to approve the AXS you have in your wallet.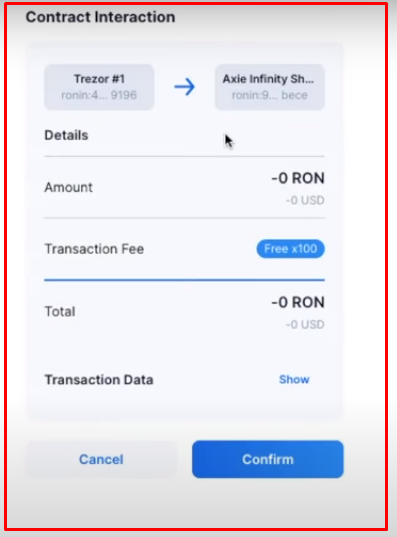 Do note that before you can "Confirm" this, you need to pay a fee in RON token.
However, by signing up on Axie Infinity Marketplace, which I explained how to do so in this post, you will get 100 free transactions per day.
7. After that, click "Stake". Enter the amount you want to stake and click "Stake" again.
7. Approve the transaction by clicking "Confirm"
Your AXS has been successfully staked!
8. You can later choose to "Restake" or "Claim" your rewards using your Ronin wallet.
When you claim or restake AXS, you need to wait for 24hrs before you can repeat the same action.
Aside from the AXS Staking Dashboard, there are more places to stake AXS, such as Binance, PancakeSwap, and others.
In the next section, we'll look at the best exchanges to buy and sell Axie Infinity tokens.
Keep reading!
---
4. Top Crypto Exchanges To Buy/Sell SLP And AXS
My top 4 crypto exchanges for AXS and SLP!
1. Binance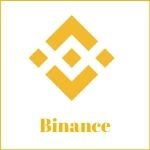 Binance is the biggest exchange in the world with over 13 million users.
The exchange has the highest liquidity and volume for all AXS and SLP trading pairs.
It equally has more trading pairs for Axie Infinity tokens compared to other exchanges.
Available trading pairs include:
AXS (can be traded against) – USDT, BUSD, BTC, BNB, ETH, USD, BRL, AUD, BIDR
SLP " – USDT, BUSD, TRY, ETH
2. Kucoin
Kucoin is a Seychelles-based crypto exchange founded in 2017.
Coinmarketcap puts it third among the "Top 100 Crypto Exchanges".
Every day, up to $7,420,000,765.57 in volume is traded on Kucoin.
AXS and SLP are traded against USDT on Kucoin.
3. Gate.io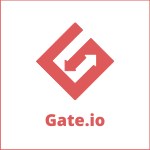 Gate.io is a trading platform that was founded in 2013 and is run by Gate Tech. Inc.
Users can trade spots and futures seamlessly on the exchange.
And it supports up to 500 coins, including BTC, DAI, ETH, etc.
On this platform, you can trade AXS and SLP against USDT and ETH.
4. Crypto.com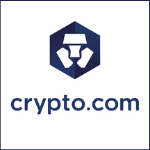 Kris Marszalek founded Crypto.com in 2017, and the company's headquarters are in Hong Kong.
It is a broker and trading exchange that allows users to carry out different transactions with cryptocurrencies.
This is a highly reputable exchange and you can trade the AXS and SLP against USDT.
Below are the wallets to store SLP tokens. Keep reading!
---
5. Best Wallets To Store SLP And AXS
1. Ronin Wallet
The Ronin wallet is an Ethereuem sidechain wallet.
It is the only wallet that is interoperable with Axie Infinity.
Ronin wallet has a built-in-Dex where you can swap, and participate in Defi to earn AXS and SLP coins.
2. Ledger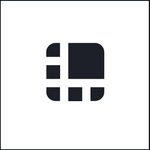 Ledger is hardware produced by French companies.
It's a good idea if you're buying a large number of tokens.
Ledger has a super encryption technique to keep your fund safe and secure.
However, unlike the other wallets in this review, the Ledger costs around $50.
Products of ledger include; Ledger Nano x, Ledger Blue, Ledger Nano s.
3. MetaMask
MetaMask is an Ethereum – based cryptocurrency wallet (just like MEW).
It's a browser extension that connects users to the Ethereum blockchain directly.
It also lets you connect Ethereum DeFi apps to the Ronin network.
4. Trust Wallet
Trust wallet is a non-custodial multi-crypto mobile wallet.
It has an in-built DEX and a Web 3 browser that allows users to interact with different blockchain Dapps.
Also, this wallet has a user interface that is simple to use. It supports staking and is also open-source.
5. MathWallet
This is a non-custodial multi-crypto.
It has different packages including, a Mobile app, Web wallet, Browser extension, and Hardware wallet.
The fact that this wallet supports over 30 distinct blockchains is noteworthy.
Also, using the MathWallet, you can connect to different blockchain's DApps.
Let's look at how these tokens are performing and whether they are worth it.
---
6. Are These Tokens A Good Investment?
To discuss this, we will start with their price analysis first.
SLP Price Analysis
SLP was among the cryptocurrencies that fared very well at the start of 2021.
It climbed from $0.01928 on December 21, 2020, to an all-time high of 0.4191 on May 1, 2021.
However, not too long after attaining its ATH, the coin fell back to a support level of $0.08243 owing to the crypto market crash of May 2021.
On July 13, 2021, the coin bounced back hitting a price of $0.3463, before plummeting to its current price of $0.07551.
SLP's support and resistance levels are roughly $0.08 and $0.4, respectively, according to the price chart, on November 23, 2021.
According to price predictions, the coin is expected to hit the following maximum price level by 2022.
AXS Price Analysis
AXS took the cryptocurrency space by storm in 2021.
It continued to rally tremendously, despite the May 2021 crypto market meltdown.
Impressively, it has increased by over 1000% from its initial price value of $0.5332 on Dec. 31, 2020, to its ATH of $165.37 on Nov. 6, 2021.
Based on experts' price predictions, AXS will increase as follows by the end of 2022:
Now, coming to whether they are good investments or not, you will find my opinion below.
AXS has given an ROI of 134284.77% to investors. Even the early holders of SLP have gotten a pretty share of profit too.
Given the low market caps of SLP and AXS, which are $195,942,056 and $8,219,870,530, respectively, the coins have room for more growth.
They both have impressive tokenomics:
SLPs are burned each time Axies are bred, this offsets the coin's supply and controls the price as well.
Again, all minted SLPs are in circulation; there was no presale, instead, it was allocated at random to Axie Infinity users.
As a result, it is a fully decentralized token with a low risk of price manipulation.
Similarly, AXS has a long vesting period, which protects it from price manipulation, which can be caused by whales selling in large quantities.

Based on what I've outlined above, I believe these coins are worth adding to your portfolio.
Moreover, Axie Infinity is one of Ethereum's most popular games, with millions of dollars in its community treasury.
This gives SLP and AXS an edge over most cryptos in the market today.
Also, I believe both tokens will witness a significant increase in price if the Axie Infinity game gains mainstream adoption.
In Summary: Endeavour to DYOR before investing!
---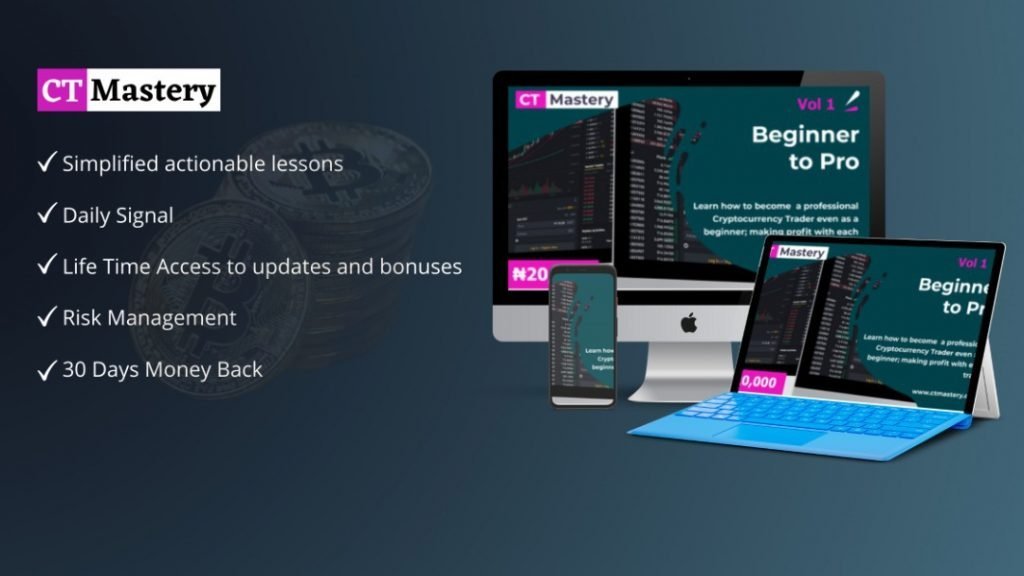 Ps: If you want to learn how to trade cryptocurrencies profitably, we developed a perfect course to help you master Cryptocurrency Trading.
Go to www.ctmastery.com to enroll.
You can also join our Telegram community at https://t.me/ctmastery for more information.
---
Conclusion
This brings us to the end of our review.
AXS is one of the coins that reached the moon in 2021, and it is still aiming to break its ATH price of $165.37.
In my opinion, It is only a matter of time before this happens.
Although the price of SLP has been fluctuating since the beginning of the year, it has gained more than its prior price level in 2020.
Luckily, it could pick up to a decent price level at any time soon.
So, guys, this is where I'm hoping to get your feedback.
What do you think about the Axie Infinity tokens?
Are you currently holding SLP or AXS? How has it been so far?
Have you made a profit or you are at loss?
Are you one of the early investors of SLP and AXS?
Put your thoughts in the comment section.
Remember to use the share buttons below if you enjoyed this post. Cheers!
---
Other Related Articles: