In today's post, I did a detailed review of Algorand, a cryptocurrency and smart contract platform.
Algorand came on board with a huge promise of enabling traditional and digital financial systems to achieve a borderless economy.
With a solid team and adequate financial capital, this blockchain is well on its way to achieving this goal.
Somehow, ALGO, the network's token is not doing well in the market. Hmm…
Intrigued, I did my research on the platform and I have shared my findings here.
Keep reading to learn about Algorand and ALGO.
---
Post Summary
Enjoy your read!
---
1. What Is Algorand?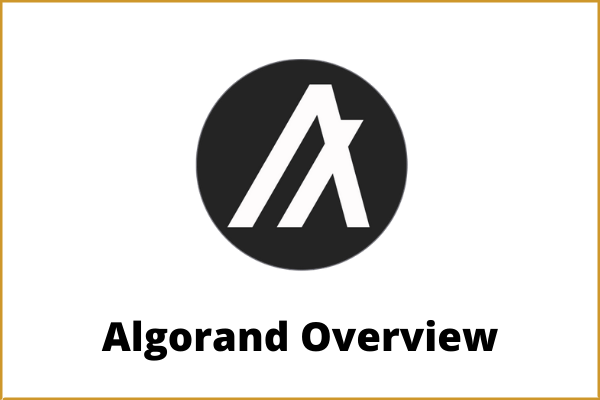 Algorand is a decentralized, scalable, and secure blockchain-based platform.
It was founded in 2017 by Silvio Micali, who is popular for his early work in cryptography.
He developed Algorand with a team of experts and professionals in relevant fields.
Algorand is based in Boston and about $120,000,000 was raised for this project through one public and two private sales.
This platform aims to improve on what we already have in the cryptocurrency space by increasing transaction speed.
Not just that, it also tries to provide products that will be useful to both decentralized and traditional finance.
For example, in 2020, the Algorand Foundation launched Algorand Asia Accelerator and Algorand Europe Accelerator to assist ongoing projects and developers interested in building on Algorand. Super cool!
NB: The Algorand Foundation is a non-profit organization that oversees the funding and development of Algorand Inc. and the Algorand protocol.
Impressively, the Algorand blockchain was designed to finalize blocks in seconds, provide immediate transaction finality, and prevent forks.
And it is able to achieve this because of its unique consensus mechanism called Pure Proof-of-Stake.
I talked about this mechanism in the next section.
Keep reading!
---
2. Algorand Pure Proof-Of-Stake
The Pure Proof-of-Stake (PPoS) used by Algorand is permissionless.
Here, confirmation of new blocks is not left to a selected few.
Rather, users are selected at random to confirm new blocks.
Also, users do not have to stake their funds for a particular period to participate in the exercise.
Instead, funds are available in their wallets, ready to be spent at any time.
Therefore, any user can be selected so long as his wallet is funded.
This makes cheating impossible because anyone who cheats will devalue his holdings.
And as long as 2/3 of the participants remain honest, the protocol will do just fine.
How a block is confirmed
Proposal stage and Voting round are the two stages of block confirmation.
The proposal stage is when there is a request to add a new block to the chain.
Each block has a selection seed that determines which users can vote for its confirmation.
Once there is a block to be confirmed, every user sees its selection seed.
Now, for the voting round, each user evaluates a Verifiable Random Function (VRF) with their secret participation key and the selection seed.
VRF is a pseudo-random function that provides publicly verifiable proofs of its outputs' correctness.

It provides known outcomes that can be revealed at a later time using proofs, which can only be generated by a private key.

https://en.wikipedia.org/wiki/Verifiable_random_function
After the evaluation, any user that has been selected to vote receives cryptographic proof, which he can use to vote.
If a higher fraction of the participants vote in favor of the block, it is successfully added to the chain.
The random selection of participants makes the process decentralized and impossible to manipulate.
In the next section, we'll look at the services offered by Algorand.
Read on!
---
3. Services Offered By Algorand
This platform provides the following services:
Standard Assets
Atomic Transfer
Smart Contracts
Algorand wallet
Standard Assets
This service enables users to represent any type of asset on the Algorand blockchain.
It makes it easy for developers and enterprises to create and issue their assets.
The asset can be:
fungible e.g. Stablecoins
non-fungible e.g. In-Game Items
restricted fungible e.g. Gov't Issued Fiat
restricted non-fungible assets e.g. Regulatory Certifications
Check here for a sample of asset creation on Algorand.
Atomic Transfer
With this service, assets are transferred among different parties on the Algorand blockchain.
The transfer is usually a group of many transactions executed at once.
It is either all transactions are executed or none of them are executed.
Users can transfer Algos or any of the Standard Assets we saw earlier.
Check this guide to see how it is done.
Smart Contracts
Algorand enables developers to deploy smart contracts on its blockchain.
This service is integrated into Algorand's Layer-1.
Thus, it enjoys the excellent features of the platform like speed, scale, finality, low cost, error-free, and security.
These smart contracts can take any of these forms:
Stateless – for executing transactional approvals
Stateful – for building complex applications
The programing language used here is Transaction Execution Approval Language (TEAL) or PyTeal, a python language binding.
Learn more about deploying Algorand Smart Contracts here.
Algorand wallet
This is a mobile wallet provided by the platform, where users can store supported assets.
They can easily send and receive funds via this wallet.
Also, users can hold Algos in their wallets and earn rewards.
Plus, the wallet has a 'Developer' feature that enables you to create and try your applications.
Furthermore, there is the 'Rekey' feature that enables you to integrate your Algorand wallet with the Ledger Nano S for security purposes.
You can download the Algorand wallet form PlayStore or AppStore.
Next, we'll see the fees charged by the platform.
Keep reading!
---
4. Fees Charged By Algorand
Algorand charges a flat transaction fee of 0.001 ALGO.
Then you need a minimum of 0.201 ALGO in your wallet to be able to add another asset.
I described ALGO in the next section.
Tag along!
---
5. ALGO Tokenomics
ALGO is the native token of the Algorand blockchain. It is a utility token.
ALGO is used to pay for transaction fees and DApp computations.
Users can also stake ALGO and earn rewards.
Moreover, the rewards paid to validators for producing blocks are split and distributed among all ALGO coin holders.
The goal is to help achieve decentralization of the platform faster.
ALGO has a maximum supply of 10 billion tokens.
They were minted in the Genesis block.
There's a plan to distribute all the tokens by 2030 via rewards, transactions, token sales, etc.
Find more details below: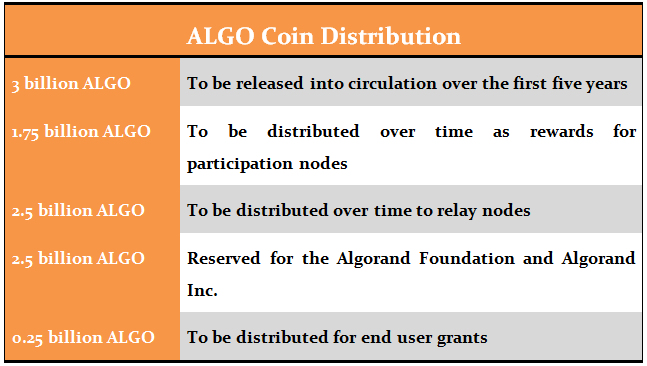 Already, ongoing token sales have led to a 15% inflation rate on the circulating supply.
Presently (26/04/2021), 2,937,528,226 ALGO are in circulation.
You can buy this token from Binance, OKEx, Crypto.com, Coinbase, Bitfinex, Bittrex, exchanges.
Moving on, I'll show you how to use Algorand.
Keep reading!
---
6. How To Use Algorand
i. Go to Algorand.com and click on 'Build on Algorand'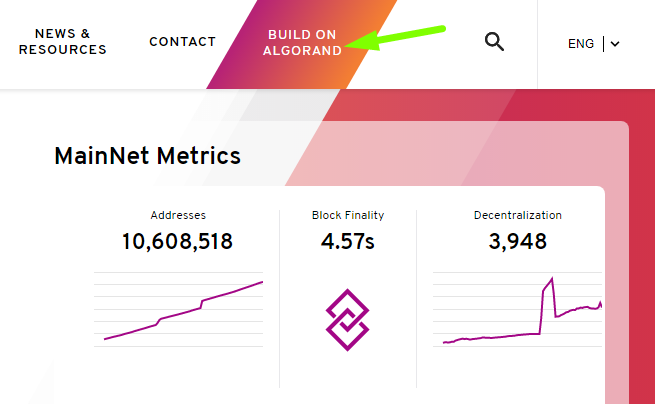 It will direct you to the Developer Portal.
ii. Select what you want from the available options and follow suit.
For example, selecting 'Start Building' will provide you with a tutorial on how to build on the blockchain.
Learn and build!
iii. If you prefer, you can also create an account by hitting 'Sign up' from the top right.
iv. Fill in the required details in the form that will pop up and hit 'Sign up'.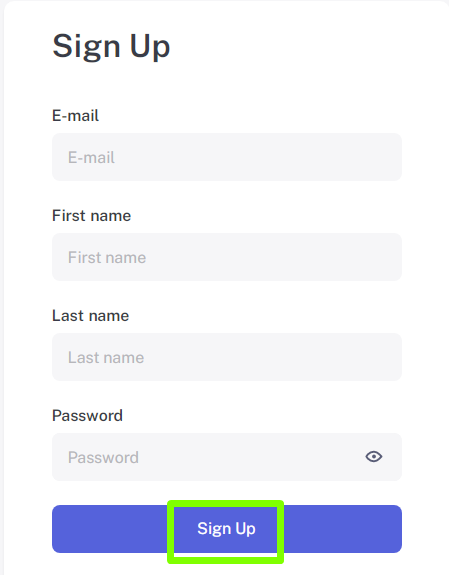 Your account is created immediately.
Now, you can make contributions to the class.
Enjoy!
---
7. Customer Service & Public Opinion
Algorand has a Developer tutorial portal where developers can learn how to build on its blockchain.
Users can also read the company's blog to learn about the platform and other relevant financial topics.
They can also send support tickets for their queries on the platform.
Additionally, they can stay updated via these channels:
https://twitter.com/Algorand
https://www.reddit.com/r/AlgorandOfficial
https://www.linkedin.com/company/algorand/
https://t.me/algorand
https://www.youtube.com/algorand
https://www.facebook.com/algorand/
Then I check Algorand on TrustPilot but I found no reviews. Oops!
The platform has a 100% trust score on SCAMADVISER.
And on Reddit, it has an active group with close to 26,000 members. Cool!
So, is this platform worth your investment? Find out in the next section!
---
8. Is ALGO A Good Investment?
As to whether ALGO is a good investment, I'd say Yes and No.
Yes, because the platform has a solid team, adequate funding, and excellent technology.
When you put into consideration what Algorand brings to the table, the future looks bright for ALGO coin.
The Algorand blockchain is energy efficient, fast, enables immediate transaction finality, easy to develop on, supports java script, and very cheap to send on.
All these qualities make the blockchain attractive to both traditional and online financial systems.
Plus, it has numerous use cases and a profound ecosystem.
And as more platforms adopt Algorand, the value of ALGO will increase.
Adding the rewards that holders of the token receive on a regular basis, you may just be on your way to becoming very rich if you have this coin in your wallet.
Why ALGO may not be a good investment
On the other hand, ALGO may not be a good investment because of the high inflation rate on its supply.
This can be traced to the frequent rewards given to ALGO holders and ongoing token sales.
As a result, there are more tokens in supply than are being demanded.
This eventually results in a reduced value of the coin.
Until the demand for ALGO supersedes its supply, the coin may still be doing poorly.
Another factor that led to the low value of ALGO was the soft market of 2019.
And prior its launch, there were private sales of the coin which nobody knew about.
By the time the coin was live, lots of tokens hit the market and the coin's value began to drop.
Though the developing team did a 90% buy-back twice, it didn't help the coin's value much. Too bad!
Still here? Good!
In the next section, I compared Algorand and Ethereum.
Tag along!
---
9. Is Algorand An Alternative To Ethereum's High Gas Fees?
A good look at the Algorand protocol shows that it will fare well as an Ethereum alternative.
It supports smart contracts and it is well equipped to handle DeFi and NFT projects.
Yet, it charges low fees and completes transactions faster. See what I mean?
In the table below, I compared Ethereum with Algorand.
Check it out!
| | | |
| --- | --- | --- |
| | Ethereum | Algorand |
| Founded | 2015 | 2017 |
| Founder | Vitalik Buterin | Silvio Micali |
| Token | ETH | ALGO |
| Fees | High | Low |
| Consensus Mechanism | PoW | PPoS |
| TPS (April 2021) | 25 | 1000 |
From the table above, we can see that Algorand has great potential.
But in reality, Ethereum is hosting 3,000 DApps whereas Algorand can boast of 50 companies that have employed its blockchain to improve their services.
Left for me, I think both blockchains are good to go. It is now left for you to decide which one to use.
Let's answer some questions and then we can wrap up the post.
---
10. FAQs
How many DApps have been built on Algorand?
No DApps have been built on this blockchain yet.
However, existing DApps like Balancer will soon be replicated on the blockchain.
Also, exchanges like Coinbase and OKEx have moved their stablecoin (USDT USDC) transactions on Algorand.
How do I stake my ALGO and earn?
There is no unique way to stake and earn ALGO.
Once you have up to the minimum balance of 1 ALGO sitting in your wallet, you'll receive rewards as new blocks are added to the chain.
And you must not have the coin in the ALGO wallet to earn rewards.
Any other wallet is fine like Ledger, Trezor, Coinbase, and Trust.
Will there ever be a fork?
Following its unique consensus algorithm, the Algorand blockchain does not fork.
---
B.T.W

If you want to learn how to trade cryptocurrencies profitably, we have created a perfect course to help you do that.

Enroll in our Cryptocurrency Mastery Course by going to www.ctmastery.com.

You can also join our Telegram community at https://t.me/ctmastery for more information.
---
11. Conclusion
We have now come to the end of our discussion on Algorand. I hope you enjoyed the read.
Honestly, I'd love to know your take on ALGO. Do you think its value will increase over time?
What DeFi Apps do you feel should move to the Algorand blockchain?
Let me know your thoughts in the comments section right now.
Also, share this post with your friends using the links below. Thank you!
---
Read further: