In this post, I will detail everything you need to know about the LUNI coin and whether it is worth adding to your portfolio.
LUNI is a new metaverse and meme-styled token built on the Terra blockchain.
Since the coin's launch, it has risen 456.69% from its all-time low on Dec. 13, 2021.
LUNI has impressive tokenomics and seems promising, but is it worth your money? You'll find out if you keep reading until the end.
---
Post Summary
This is what I will cover:
You can navigate to the part that most interests you by clicking on any of the items.
Let's get started!
---
1. What Is LUNI Token?
LUNI is a decentralized meme-style token designed to bring a unique metaverse experience to the crypto space.
It was founded by software experts and crypto enthusiasts, Dawid Smyk and Wojciech Wybraniec.
The rest of the team is made up of experienced people that have previously worked for Microsoft, IBMF, Nokia, and other notable firms.
This token launched in November 2021 and is built on the Terra blockchain.
LUNI aims to be the biggest NFT project on the Terra network.
It intends to achieve this by offering users lots of benefits and entertainment related to NFT and the metaverse.
Scroll down to find the features of the LUNI token.
---
2. The 7 Features Of LUNI
LUNI has seven (7) features, which are listed below.
Integration with NFT
P2E games
Staking and reward system
Mobile app
Terra based wallet
Real events for the community
LUNILAND
– Integration with NFT
LUNI integrates NFTs to give users a wider experience.
Its genesis collection of 50 NFTs is listed on Knowehere.com, one of the NFT marketplaces on the Terra blockchain.
They were distributed as rewards to the early investors of the project.
And when they stake these NFTs, they'll earn extra rewards if they already staked LUNI tokens.
Also, LUNI's NFTs are grouped into different types and each type attracts a different reward. See the table below:
NFT Type
Amount in the collection
Staking Reward
Common
24 of 50
+10%
Rare
16 of 50
+15%
Epic
10 of 50
+20% with an
additive benefit
Legendary
1 Upcoming NFT
3x
The team at LUNI plans to release more NFTs later.
– P2E games
LUNI features play-to-earn games.
As of this writing (April 2022), the team releases the test versions of these games with contests every week.
Smart Luni, Space Luni, and Block Luni are some of the already released ones.
– Staking and reward system
Users can stake both the LUNI token and their NFTs for passive income using the staking dashboard.
– Mobile app
LUNI mobile app has the following features:
P2E games with a centralized database for leaderboards
Integrated LUNI chart
Portfolio for tracking cryptocurrency transactions and assets Push notifications
Twitter feed
Promotional codes
A dynamic gallery with the best LUNI memes.
This app is already available on Android but is yet to be on iOS.
– Terra based wallet
Terra base wallet is a non-custodial wallet that will support all Terra-based coins.
It also comes with a built-in DEX, cross-chain capability, and integration with LUNI's mobile app.
– Real events for the community
The team intends to create unique events in Bali and in Poland for top LUNI stakers and lottery winners.
– LUNILAND
LUNILAND is a collection of 4,657 plots located in five (5) different zones.
It is the unique metaverse world of LUNI and is used as a gaming arena.
Owners of these lands can trade, customize, and generate passive income from them.
You can buy your own portion of these lands by visiting the LUART, an NFT marketplace on the Terra blockchain.
Note that the majority of the features discussed here are still under development.
Let's look at LUNI's tokenomics below!
---
3. Tokenomics Of LUNI
The maximum supply of LUNI at the time of launch was 10 billion tokens.
Details about the token distribution can be found below.
Allocations
% Allocated
Information
Public Sale
60%
There was no Presale and IDO

The whole 60% was paired with
15,000 UST tokens and made
available for trading on
TerraSwap, a decentralized
exchange.
Coin Burn
15%
Only 10% were burned.
The remaining 5% will be used
for launching on centralized
exchanges (CEX)
Marketing
And
Growth
10%
All tokens allocated to marketing
were unlocked at the launch
of the token.
Ecosystem
Reserve
10%
Tokens allocated here will be used
for future listings on CEX and DEX
and also for staking rewards.

It has a 1-month cliff.
Team Wallet
5%
Tokens allocated to the team have
a 1-month cliff.
After that, 10% of the initial amount
is unlocked every month.
Cliff – This refers to the period of time that must pass before the release of the tokens starts. It starts counting after the coin's public sale.
Currently, LUNI has a total supply of 9 billion tokens.
This is because, as stated in the table, 10% of its maximum supply has been burned.
The team also stated in the whitepaper (pg 9) that it burned 100% of its LP tokens, which keeps it safe from rug pull attack.
The circulating supply is 6 billion tokens (information on the site as of March 2022).
The following are two use cases of LUNI:
LUNI will power all the activities on its platform.
It will be used for staking.
In the next section, I'll explain how to buy LUNI and where it's traded.
---
4. Where To Buy|How To Buy LUNI Token
The LUNI token is currently (April 2022) traded on the two exchanges listed below.
1. LBank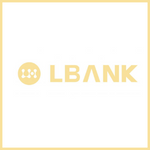 LBank is a centralized cryptocurrency exchange founded in 2016.
It ranks 23rd on Coinmarketcap, with a daily trading volume of over 1 billion dollars.
LBank supports over 500 cryptocurrencies.
It also features a range of products including buy crypto, spots, crypto derivatives, NFT, etc.
On LBank, the LUNI coin can be exchanged for USDT.
2. TerraSwap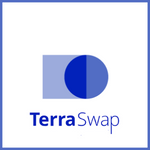 TerraSwap is a decentralized exchange for Terra-based tokens.
It is the first and biggest Dex built on the Terra network.
TerraSwap offers 2 services: token swap and liquidity mining.
According to the site's metrics, it has more than $408 million in TVL and a daily trade volume of over $30 million (April 2022).
TerraSwap supports the UST-LUNI trading pair. It also has the highest trading volume for LUNI when compared to that of LBank.
See how to buy LUNI using TerraSwap below.
How To Buy LUNI Token
Step 1
Click on "Connect Wallet." You'll see a list of wallets displayed. Connect to any of them.
For this article, I'll connect to the Terra Station wallet. Find the details below.
Select "Install Terra Station".
Next,
Select "Install Terra Station".
Next, click on "Download Terra Station," if you have not installed it yet.
On the new interface, click "Add Chrome" and allow it to install.
Create your wallet by taking the following steps:

Go to the extension box and open the Terra Station wallet
Select "New Wallet"
Fill in the form correctly, copy "Mnemonic" and store it in a safe place. After that, check the box beneath and click "Submit".

Verify your mnemonic phrase and click "submit" again.
Your wallet address will be displayed. Click the "Connect" button.
Step 2
The next step is to buy UST, which will be used to buy LUNI on TerraSwap and for transaction fees.
You can easily do this on the Terra Station wallet by clicking on "buy" in the UST section and selecting the exchange to buy it from.
As an example, I will use the Binance exchange to buy UST.

Click on Binance.
Log into your account. If you do not have a Binance account yet, then use our referral link to create one.
Next, create a buy order. Note that you also need to have funded your Binance account with USDT.
After you've bought the UST, withdraw it to your Terra Station wallet.
Note:
To withdraw your UST, go back to your Terra Station wallet, copy your wallet address and paste it on the withdrawal slip.
Also, set the "Network" to "Withdraw to" to "LUNA Terra"
Step 3
Now, it is time to buy LUNI!
Once your Terra Station is funded with UST, you can buy LUNI using either of these two methods:
Buy LUNI directly from your Terra Station Wallet. To do this:

Click on "Swap".
Select LUNI as the coin you want to receive and confirm your transaction.
You will receive your LUNI in your wallet after your transaction is successful.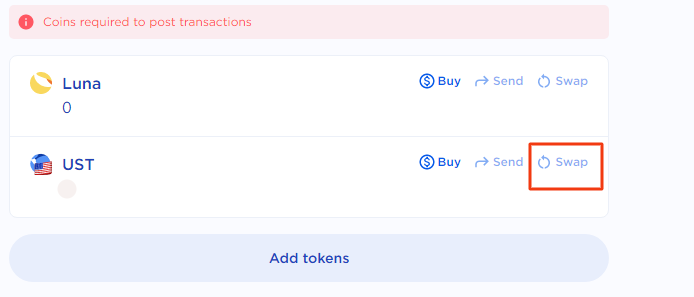 2. Alternatively, do this:
Go back to TerraSwap and connect your Terra Station wallet.
Select "SWAP".
Choose UST to LUNA, enter the amount to be swapped, and click on "Swap".
In the next part, I'll go over the various wallet options for storing the LUNI token. Continue reading!
---
5. Best Wallets To Store The LUNI Token
They include:
1. Terra Station
Terra Station is a non-custodial wallet based on the Terra network.
It is available on desktop, chrome extension, and mobile app.
With this Wallet, you can store, send, receive and easily swap the LUNI coin.
2. XDEFI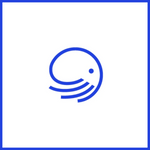 XDEFI is a non-custodial wallet with pretty amazing features.
NFTs, built-in DEX, cross-chain bridge, and staking are some of its unique functionality.
Furthermore, thousands of coins and Dapps from ten different blockchains can be accessed with this wallet.
However, it is only available as a browser extension for Chrome and Brave.
3. Leap wallet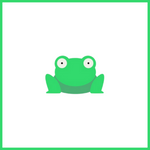 The Leap wallet is a non-custodial wallet for the Terra blockchain.
It offers portfolio tracking, the storage, transfer, and swapping of Terra-based tokens and NFTs.
The Leap wallet is only available as a browser extension.
4. Trust wallet
Trust is a multi-crypto mobile wallet that is non-custodial.
It supports over 40 blockchains, and over a million cryptocurrencies.
With the Trust Wallet, you can send and receive LUNI tokens seamlessly.
Now, to the subject matter: Is the LUNI token worth it? I shared my thoughts below.
---
6. Is The LUNI Token A Good Investment?
Metaverse and meme tokens have been a big buzz lately.
These spaces are growing tremendously and have proven to be profitable investment deals.
If you look at the spectacular price movements of tokens like DOGE, SHIBA, and AXS, you will see that this is not far from the truth.
Now, LUNI is aiming to build some unique innovations in these spaces.
This has got me wondering about the potential of LUNI and if it could make it to the list of top metaverse and meme tokens.
Well, I can say that LUNI has what it takes because, firstly, it is backed by a team of seasoned experts.
Secondly, it is built on two rapidly growing spaces. And more interesting is that it will be a meme token with solid use-cases through NFT.
You may know too well that meme tokens are purely based on speculations. So, it is commendable to see what LUNI has brought to the table.
Thirdly, as of this writing, LUNI is performing well in terms of price movement.
However, if you want to invest in this coin, you may also want to take the following into consideration:
The LUNI coin is still in the speculation phase; the team is still working on the projects that will bring its use-cases to life.
Information on CMC shows that LUNI has a daily trading volume of $13,350, which is considered low.
These two factors are worthy of consideration because they have a great influence on this coin's success.
Or to put it simply, we can only expect the price of this token to rally exponentially if it becomes fully functional and there is a decent demand for it.
Gladly, the team is strictly complying with the project's roadmap.
And I anticipate seeing the project fully developed soon, as it is currently in phase 3 as planned.
The roadmap can be found here.
For updates about LUNI, join the community at:
Twitter: https://twitter.com/LUNIonTerra
Reddit: https://www.reddit.com/r/LUNIonTerra
Telegram: https://t.me/LUNIonTerra
Let's meet in the next section.
---
Heads Up!
If you want to learn how to trade cryptocurrencies profitably, we developed a perfect course to help you master Cryptocurrency Trading.
Go to www.ctmastery.com to enroll.
You can also join our Telegram community at https://t.me/ctmastery for more information.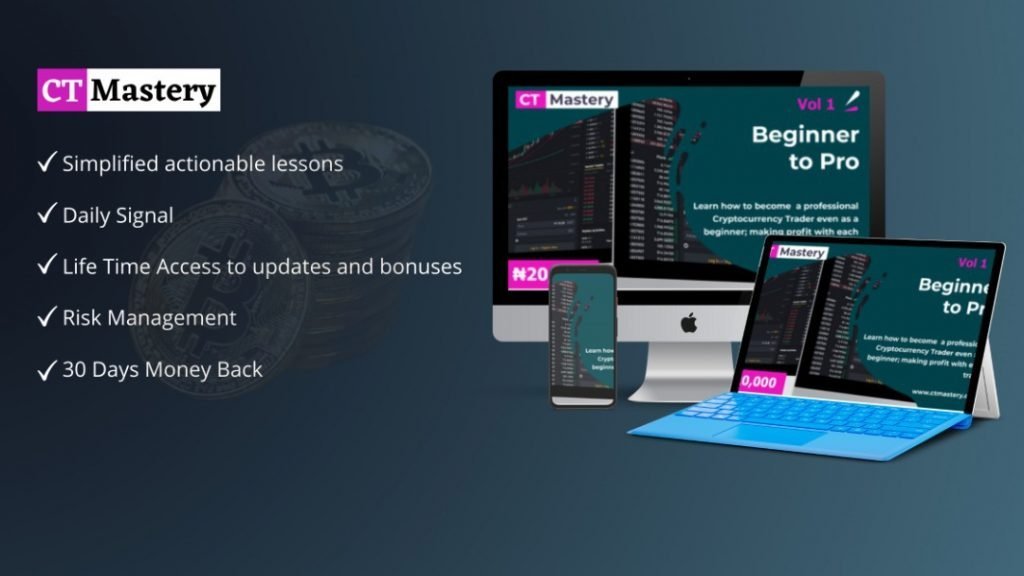 ---
Conclusion
LUNI aims to be a meme token with a difference and has the potential that makes you want to consider adding it to your wallet.
This is the end of this review. I hope you enjoyed the post.
Now, it is time to get your opinion.
What do you think about the LUNI token?
Do you think it'll become a popular meme and metaverse token in the future?
Are you considering adding it to your portfolio?
Let me know what you think in the comment section.
Please use the social media icons below to share this article. Cheers!
---
Also Read: