The blockchain-powered metaverse is presently the most astronomical focal point that is shaking the crypto space.
And today, I present "Project Seed" as our topic of discussion in this article.
Project Seed happens to be one of the metaverse projects that debuted in the crypto space in 2021, a crazy year for the crypto metaverse indeed!
SHILL, the native token of this project, is now traded on multiple exchanges.
However, many people have begun to wonder if this token will soon become one of the top metaverse cryptos: will it hit the moon?
Read until the end as I tell you all you should know about this project.
---
Post Summary
The following subheadings will be explored in this post:
Let's get started!
---
1. What Is Project Seed?
To put it simply, Project Seed is a blockchain-based gaming platform that combines Gamefi and the Metaverse in one place.
Liko Subakti conceived this innovation as far back as 2020.
But, it was in 2021 that it officially became part of the crypto industry with the launch of a website.
Project Seed was designed by the AAA Studio, along with +50 team members from across the world who are experts in crypto and digital art.
The cofounders are Liko Subakti, Mohammed Elelu-Bashir, and Dinh Thi Thao Trang.
All three have worked for Binance and Crypto.com, two major crypto exchanges.
We also have Baskoro Hadi as Project Seed's Chief Studio Officer.
This guy has over 6 years of experience as a 3D and SFX artist for popular games such as Transformers, Scooby-Doo, etcetera.
Project Seed aims to be a mobile-based ecosystem of blockchain RPG play-to-earn games that will be available on both iOS and Android.
It is building its ecosystem of games on the Solana blockchain and also leverages the Unity game engine.
Now, this is because Project Seed wants to achieve mass adoption as soon as possible.
As you know, Solana can process 50,000 TPS with a transaction fee that is as low as $0.00001.
On the other hand, Unity has one of the world's most popular game engines.
This makes it superb for actualizing Project Seed's vision of mass adoption in the near future.
The first game announced by Project Seed is Outland Odyssey, but this game is still under development as of February 4, 2022.
Please scroll down to learn more about Project Seed!
---
2. Features Of Project Seed And What It is Building
Project Seed's imposing features include:
(a) Gamefi
Project Seed is not just a game on the blockchain. It is a Gamefi!
And this is because it integrates a robust Defi model, which includes:
Play-to-earn: It creates "play to earn" (P2E) games, where users can earn real money in crypto while playing games.
NFT: All gaming assets exist as NFT.
SEEDex: This is Project Seed's decentralized exchange that uses a Central Book Order (CLOB) AMM type. It is, however, still under development (as of writing).
Vault: This is a staking dashboard that offers staking incentives.
Wallet: Users are able to make transactions using blockchain wallets. Gladly, Project SEED is developing a native multichain wallet that will facilitate transactions on its platform.
Lending and borowing: Users will be able to lend their gaming assets to other users for money. Think of this as Axie Infinity's scholarship program.
(b) Metaverse
Every game on Project Seed takes place in the metaverse, a virtual, ultra-realistic world that is entirely based on players' imaginations.
(c) NFT Marketplace
Project Seed intends to launch its own NFT marketplace, where all gaming accessories, including avatars, zeds, armour, etc., are traded as NFTs.
(d) DAO
This platform will, in the future, become a metaverse gaming ecosystem that is entirely run by users, making it fully decentralized. Impressive!
Simply put, DAO (Decentralized Autonomous Organization) is a protocol that lets community members govern themselves without a central authority.
(e) Gamehub
Project Seed will be a game hub for multiple RPG blockchain-based games.
Impressively, it will be possible to export gaming assets from one game and use them in another Project Seed game.
It will also feature a cross-chain bridge that will allow for the interoperability of different blockchain tokens for seamless transactions on its platform.
Note, however, that as of the time of writing, the majority of the features discussed here are still in the pipeline.
We'll get an insight into how Project Seed's first game, Outland Odyssey, works in the section below.
---
3. Outland Odyssey: How Will It Work?
Outland Odyssey is an action RPG game packed with adventures and quests.
The game typically revolves around the player, the Avoria land, and the Zed character.
Players participate in the game by taking on the role of the main character to fight, explore, and restore the land of Avoria.
Avoria was once a prosperous land, but it is now desolate and afflicted. Nonetheless, there is hope that gamers will restore it one day.
Zeds, on the other hand, are beast-like creatures that players combat as part of their quest or adventure.
When players find Zeds, they may prefer to keep them as battle companions.
Or defeat them for their loot drops, which they can use to craft gaming assets, and unlock new adventures.
Additionally, there are four gaming modes available:
Single player mode
Co-Op (Cooperative) Adventures: It comprises three players who are allies
Tournament Battles: This involves player competing against other players
Guild Wars: This is more like a community battle
Furthermore, players make money from the game through the following ways:
Earn rewards by completing a quest or winning a battle.
Players can create and sell their gaming accessories in the marketplace for profit and royalties.
You can also lend your gaming assets to other players for a fee.
Players can stake SHILL tokens to create dungeons and make money from players using them.
Do note that this game is still under construction.
This now leads us to where we will discuss the SHILL token. Please scroll down!
---
4. Explaining The SHILL Token
SHILL is the native utility token of Project Seed.
The token was first listed on the Kucoin exchange on the 9th of November 2021.
Impressively, it increased by over 3,000,000% shortly after its listing, from $0.025 to $1000.🤯
Use Cases Of SHILL
SHILL can be staked for incentives. When playing the game, the amount of SHILL you stake determines the loot drop that you get.
All gaming assets on Project Seed can be bought using SHILL
Holding gives you access to becoming a dungeon creator on Project Seed.
Players can upgrade their Zeds and gaming items to higher levels and skills using SHILL.
SHILL Token holders can propose and vote on Project Seed's DAO
Token Allocation And Distribution:
SHILL has a fixed total supply of 1,000,000,000 tokens which were distributed as shown in the screenshot.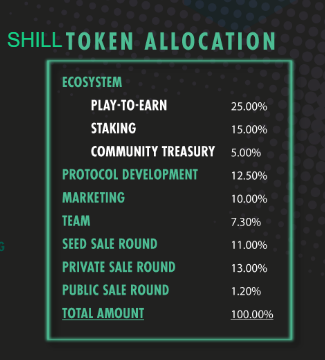 The public and private sale allocations have been unlocked.
However, the rest of the allocations have a locking and vesting period, which you can find here.
According to Coinmarketcap, as of February 2022, 9% of the SHILL total supply (90,733,935.71 SHILL) is already in circulation.
Token Model:
SHILL exists on two blockchains:
SHILL has a fixed total supply which will become deflationary as NFTs are minted on Project Seed.
This is because every NFT minting on Project Seed will require players to burn SHILL tokens.
However, no SHILL has been burned as of the time of writing, and this is because the project is still under development and no NFT has been minted yet.
Tag along as we dive into the next section!
---
5. Top Exchanges To Buy Shill Token
These are the top 5 exchanges to buy/sell SHILL
1. Kucoin
Kucoin is a Seychelles-based crypto exchange founded in 2017.
Coinmarketcap puts it third among the "Top 100 Crypto Exchanges".
Every day, up to $7,420,000,765.57 in volume is traded on Kucoin.
SHILL is traded against USDT on Kucoin. You can also lend and borrow SHILL with interest on Kucoin.
2. Gate.io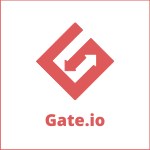 Gate.io is a trading platform that was founded in 2013 and is run by Gate Tech. Inc.
Users can trade spots and futures seamlessly on the exchange.
And it supports up to 500 coins, including BTC, DAI, ETH, etc.
On this platform, you can trade SHILL against USDT.
3. Bybit
Bybit was founded in Singapore by Ben Zhuo in 2014.
It is one of the famous go-to platforms used by professional traders.
The exchange is a renowned crypto derivative platform with records of billions of dollars in 24-hrs volume trading.
Bybit supports SHILL/USDT trading pair.
4. Bitget
Bitget is one of the world's largest crypto-derivatives exchanges founded in 2018.
It supports multiple cryptos and trading pairs, the option to buy crypto with over 20 fiats.
Bitget has one of the lowest fees and offers a range of products including, spots, derivatives, copy trading, Buy crypto, etc.
SHILL is traded against USDT on Bitget.
5. BitMart
BitMart is a cryptocurrency exchange founded by Sheldon Xia in 2017.
It provides excellent services including OTC trading, staking, lending, instant buy/sell, Spot & Futures trading.
BTC, DOT, ETH, FIL, LINK, LTC, and about 300 other coins are supported on this platform.
Here, you can trade SHILL for USDT.
Other exchanges to buy/sell SHILL can be found here.
Note, however, that the current SHILL market on Pancakeswap was not added by the Project Seed team.
---
6. Best Wallets To Store SHILL Token
These are the 5 best non-custodial wallets to store SHILL.
1. MetaMask
MetaMask is a cryptocurrency wallet designed specifically for the Ethereum Blockchain.
However, Metamask also supports multiple blockchains, including Solana and BSC.
Once configured, you can use it to store both the SPL version of SHILL and the BEP-20 version as well.
Learn how to use Metamask by reading our Metamask review.
2. Math Wallet
Math is one of the easy-to-use, and secure wallets to store SHILL tokens.
It is a non-custodial multi-crypto wallet with over 30 different blockchains supported.
It is available via a mobile app, a web wallet, a browser extension, and a hardware wallet.
You can store BEP-20 and SPL versions of SHILL on Mathwallet
3. Trust Wallet
Trust is a multi-crypto mobile wallet that is non-custodial.
It supports over 40 blockchains, and over a million cryptocurrencies.
With the Trust Wallet, you can send and receive SHILL tokens seamlessly.
BEP-20 and SPL versions of SHILL can be stored on the Trust wallet
4. Phantom Wallet
Phantom is a Solana-based wallet; it supports all Solana-based cryptos, NFTs and Dapps.
It is a non-custodial wallet and it is available as a browser extension for Chrome and on App Store for mobile.
You can use Phantom to store the SPL version of the SHILL token.
5. Solfare
Just like Phantom, Solfare is a non-custodial wallet designed for the Solana network.
It is available on desktop, mobile, and as a browser extension.
The wallet features staking, swap, and the NFT marketplace.
SPL version of SHILL can be stored on Solfare.
Note: SHILL can be stored in a crypto exchange's wallet. However, it is the least secure option.
In the next section, we'll go through how to stake SHILL.
---
7. How To Stake SHILL For Passive Income
Want to earn an attractive yield on your SHILL?
BEP-20 SHILLs can be staked on Hot Cross for a high passive income of up to 51% APR.
Follow the steps described below to stake your SHILL tokens.
Note: You must have funded your wallet with the BEP-20 version of SHILL.
If you don't own the SHILL tokens yet, visit any of the exchanges discussed in this post, then buy SHILL and send it to the wallet you want to connect to.
Also, you will need some BNB in your wallet to pay for transaction fee.
Once your wallet is connected, search for SHILL using the "Search bar".
Select the "SHILL Pool" option and click on "Stake now".
A new interface will display. Click "Stake" under "My Fund".
Enter the amount of SHILL you want to stake and approve the transaction in your wallet.
Congrats, you have successfully staked your SHILL token!
---
8. Is SHILL Token A Good Investment?
Most crypto experts speculate that SHILL is one of the cryptocurrencies that will moon in 2022.
This is not surprising given that the project and the tokenomics behind the SHILL token are super impressive.
Despite the relative newness of SHILL (as of the time of writing), it is held in over 7,000 wallet addresses.
Moreover, the review on BSCcheck shows that SHILL is "OK" and that even the top holder addresses hold a fraction of the coin (as of the time of writing).
Additionally, the project is backed by crypto venture capitals including, Moonwhale, Black Mamba Venture, Kangaroo Capital, etc.
However, most investors are worried about SHILL because of the following reasons:
SHILL's price quickly rose to $1000 on the day of listing, but, then plummeted to a price of approximately $0.7 a few days later.
My take: This has mostly been the case for most cryptocurrencies, and it usually happens because early investors have either unlocked their staked liquidity or have sold to take profit.
The Information at Coinmarketcap
There is a disparity between the SHILL ATH of $1000 on Kucoin compared to the $15 ATH we have on Coinmarketcap.
My take: It could be that Coinmarketcap started tracking the price of SHILL at the price of $15 and not a price manipulation as some traders had thought.
Some traders seem to disapprove of SHILL because of the primary English definition of the term Shill.
My take: This is only a misconception because Project Seed had stated that its token SHILL was named after a historical coin "Shilling".
From where I stand, I see SHILL as a metaverse coin that could potentially hit the moon when the project backing it is properly developed.
---
Heads Up!!!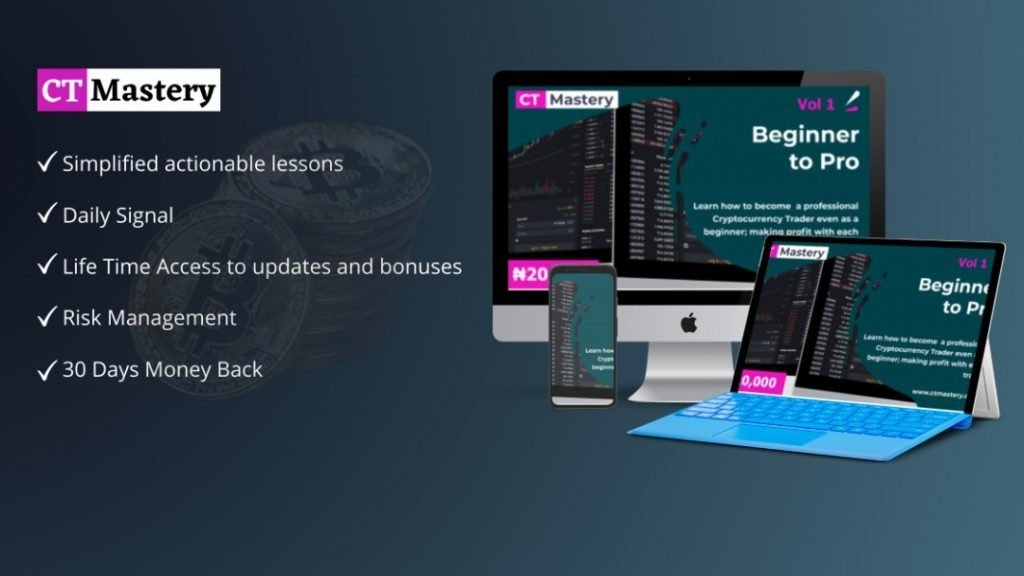 We developed a perfect course to help you master Cryptocurrency Trading.
Go to www.ctmastery.com to enroll.
You can also join our Telegram community at https://t.me/ctmastery for more information.
---
Conclusion
There you have my review of Project Seed and its SHILL token!
We have come to the end, but it is also a time to get your feedback.
So, what is your opinion about Project Seed?
Do you think it is a good metaverse project to keep on the watchlist?
Have you bought the SHILL token?
What has your experience been so far?
I mean, do you plan to hold it for the long term or just for the short term?
Put your thoughts in the comment section.
Finally, remember to share the article with your friends by clicking the social media icons displayed below.