This post is a special treat for you.
I'll show you how to buy Everdome, a coin that can fetch you up to 1,000% return.
Pretty huge, huh?
Everdome is a project of Robert Gryn, the founder of Metahero.
Though the coin is yet to launch in January 2022, it might just be the best metaverse project ever.
Keep reading to see what I mean.
---
Post Summary
Click on any item above to read its details immediately.
---
1. What Is Everdome?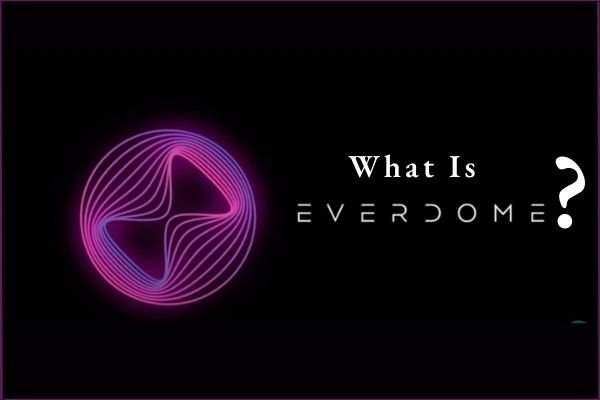 Everdome is a new Metaverse project created by Rob Gryn.
It is yet to be launched on the Tenset Gem Launch Platform (TGLP).
The goal is to build an ultra-realistic virtual world, where users can purchase land, rent properties, and do all that VR offers.
Rob Gryn's first project Metahero has already established a gateway to the metaverse.
However, the available technology is not suitable for the purpose of Metahero;
Which is to scan real-world people and objects and provide a high-quality 3D representation.
But with Everdome, the possibilities are endless.
It is a virtual-reality world where these scanned items can operate comfortably.
Imagine having a virtual version of you that feels as real as possible.
And not a comic feel like what we find in Microsoft and Facebook avatars.
Impressively, Robert has recruited over 15 people to develop the project.
Also, Wolf Digital Studios and a leading virtual reality company in Poland are helping out.
Cool, right?
Let's see how you can buy this coin in the next section.
Tag along!
---
2. How To Buy The Everdome Token – $DOME
Well, the best time to buy this coin is at the presale in January 2022.
However, if you wait till then, you might not get a slot.
Just like what happened in the Metahero presale where the coin sold out in 98 seconds.
So, what can you do? You have 2 options:
Subscribe to the Tenset Gem Launch Platform (TGLP)
Buy and hold HERO tokens
a. Subscribe to the Tenset Gem Launch Platform (TGLP)
TGLP subscribers will receive 5% of the total supply of Everdome.
To subscribe, you need to lock up 3,000 10SET tokens on TGLP for one year.
This will give you access to one slot in the presale.
And before you think that 1 year is too much, you'll also receive other new tokens that will be launched on the platform during that period.
Note that the current subscription offer on TGLP does not last forever.
You may wanna hurry! 😉
b. Buy and hold HERO tokens
Buying and holding HERO tokens will also give you a slot at the presale.
10% of the total supply of the Everdome coin has been reserved for HERO holders at the presale.
So far, 2 snapshots have been taken of all HERO holders and the wallet addresses have been added to the Everdome whitelist.
The first was on Nov 25, 2021, and the second was on Dec 10, 2021.
If you missed them, don't worry, another snapshot will happen on January 10, 2021.
Just buy and hold HERO tokens till that time.
Also, don't sell or transfer tokens out of your wallet.
Here's a breakdown of the number of slots that your HERO tokens can give you access to:
Notice the 'land discount' column?
It means that holding HERO tokens now will grant you discounts in purchasing land when Everdome finally launches.
Hmm…superb!
Notice also that the minimum amount of tokens to hold before 10th Dec 2021 is 10,000 HEROs and 50,000 HEROs after that date.
Also, take note of these rules as found on the Everdome site:
Any address that sells or transfers out HERO is automatically and permanently removed from the whitelist
You may buy more or transfer in HERO to move up tiers
Only non-CEX wallets are eligible
Only existing addresses at the time of the snapshot qualify for our early HERO whitelist
Any addresses after 10th Dec are only eligible for the 50,000+ HERO 1 slot
In case you were wondering how many Everdome coins that you'll receive, here's how it is calculated;
N = s/TS x 5% of ES
Where N is the number of Everdome you will receive;
S is the number of slots you purchased;
TS is the total number of slot purchases and;
ES is the total supply of Everdome coins.
But is Everdome worth your money? I shared my thoughts in the next section.
Keep reading!
---
3. Is Everdome A Good Investment?
I believe it is and below are my reasons why:
a. Metaverse coins that launched earlier are doing pretty well.
Decentraland has done over 95,000%, SandBox – over 29,000%, Axie infinity – over 17,000%, and its sister token HERO has done over 17,000% since its launch.
This gives us a clue that $DOME will do well too.
 b. The coin will be launched on TGLP.
According to Jonas, the CEO of Tenset, 99% of the projects that apply to get listed through the TGLP get rejected.
And that's because the TGLP standard is so high that most projects cannot meet it.
Everdome meeting those standards is a good sign.
c. Thirdly, the Metaverse is trending right now.
Popular platforms like Microsoft and Facebook have keyed in.
With Everdome coming on board and promising to make 3D pictures more real, we can expect massive adoption.
d. Again, looking at the fundamentals of the coin's project;
Everdome has a reasonable purpose.
It provides the advanced, ultrarealistic Metaverse needed for MetaScanner images.
Additionally, the founder of the coin is known and has created a successful project in the past (Metahero).
Moreover, Robert Gryn has appeared on Forbes richest 100 in Poland as the Youngest self-made entrepreneur.
He grew his company Codewise to become the 2nd fastest growing company in the whole of Europe.
Later, he sold the company to shift his attention 100% to crypto.
Furthermore, Rob hired world-class specialists and engineers to work for Everdome's success.
One of them is Bally Singh, an impactful CMO who has connections in F1, NBA, NFL, Microsoft, AMG, McLaren, etc.
When it comes to marketing, Rob has committed to putting out the largest campaign.
He plans to cooperate with major players like Sony, EA games, and other companies from the traditional market.
Even, the initial promotion of lands in the Everdome will happen on Twitch, Esports events, and traditional television. OMG!
Impressively, top crypto influencers like Bitboy and Chico Crypto have already invested in Everdome.
Super cool, huh?
Nevertheless, do your research before investing in the coin.
Let's answer some frequently asked questions and then we can call this post a wrap.
---
4. FAQs
How much will it cost to hold HERO or 10SET for the presale?
As of 21/12/2021, a unit of HERO sells for $0.150599 and 10SET goes for $2.82 per unit.
So, for 50,000 HERO, you'll need $7,529.95 and 3,000 10SET will cost you $8460.
Remember to store your HERO in a non-exchange wallet like Trust or MetaMask.
Then you can watch this video to learn how to stake your 10SET on TGLP
---
Special Offer…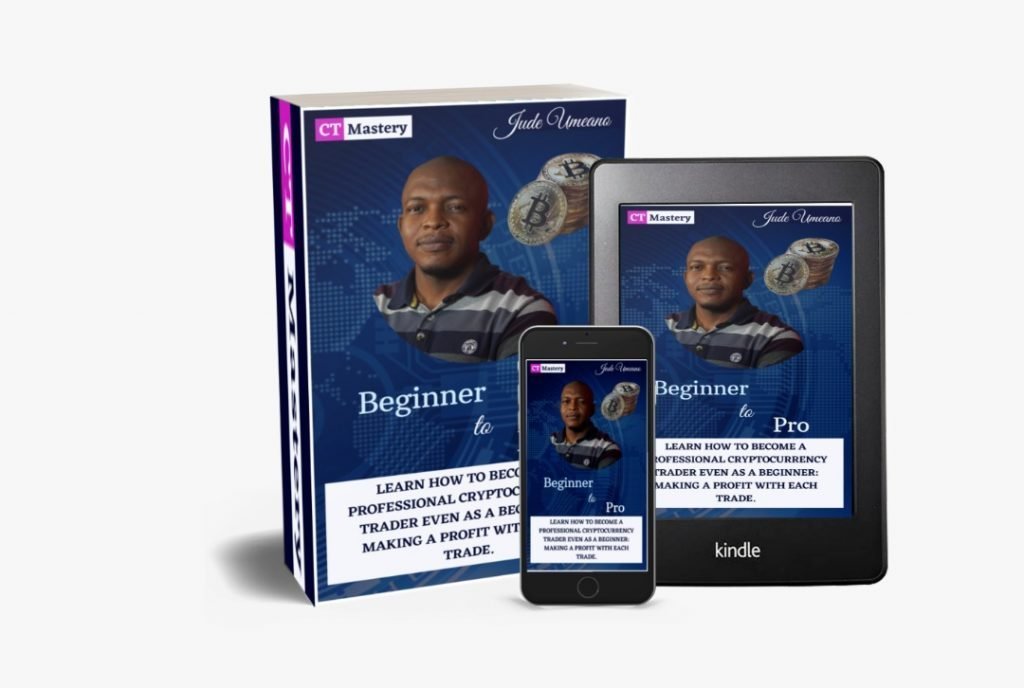 ---
5. Conclusion
We have now come to the end of our discussion on Everdome. I hope it was worth your time.
This project promises to be the best that we have seen so far in the Metaverse.
Although we have reasons to believe that it will succeed, we can only watch and see.
I'll keep you updated as I learn more.
Meanwhile, tell me in the comments, will you buy a slot for the presale, buy at the presale, or wait till the coin launches before buying Everdome?
Perhaps you have questions on the project, feel free to drop them too.
Also, share this post with your friends, lest they miss this juicy opportunity.
Cheers!
---
6. Update! – $DOME is now listed on OKEx.com
On the 8th of February 2022, OKEx, a renowned cryptocurrency exchange listed the $DOME token.
You can now buy this 1000x coin from OKEx.
How to:
i. Log into your OKEx account. Don't have one? Create yours using my referral link.
ii. From the trade view on the homepage, click on "New assets"
ii. Next, you find DOME/USDT and click on "Trade"
iii. You'll be redirected to the trading arena. Enter the amount you need and make your purchase. 👍
---
7. $DOME is now listed on Gate.io
The second exchange that has listed the $DOME token is Gate.io.
It went live on the exchange on the 5th of March, 2022.
You can now buy this metaverse coin from Gate.io.
How to:
i. Log into your Gate.io account. Don't have one? Create yours using my referral link.
ii. Select "Trade" from the top menu on the homepage and choose "Spot Trading"
ii. Next, you search for "Dome" and select the DOME/USDT pair
iii. Enter the amount you need and make your purchase. 👍
---
Other Metaverse coins…