In this post, I reviewed Cryptofully, a crypto trading and payment platform.
If you have been seeking an easy way to send money into a Nigeria bank account using bitcoin, Cryptofully may just be the answer for you.
The platform promises to make everyday payments easy and quick.
By the time you are done reading this post, you will know everything about Cryptofully and how it works.
Let's jump right in!
---
Post Summary
This Cryptofully review is divided into the following subheadings:
A click on any subheading above will reveal its details.
Enjoy your read!
---
1. Cryptofully Overview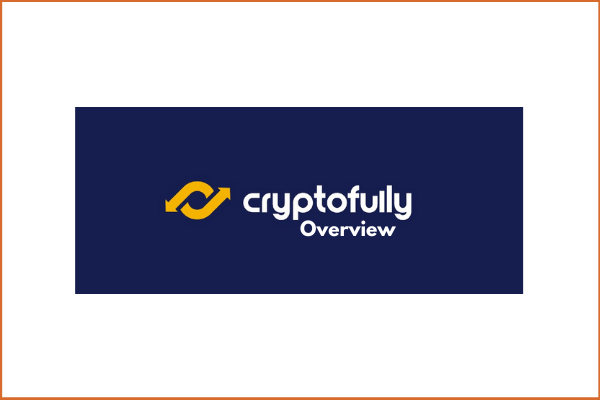 Cryptofully is a crypto trading and payment platform owned by Africhange Technologies and Services Nigeria Limited.
It is designed to make cryptocurrency-fiat payments quick and easy.
On this platform, you can send money to Nigeria from anywhere in the world.
It proposes to make everyday payments – remittances, bills, airtime, and business purchases easy using cryptocurrency.
Though the platform has been existing since 2017, it launched its first version on the 11th of September 2020.
This version enables users to make payments from their bitcoin wallets to any naira account.
Additionally, Cryptofully also seeks to educate the public and encourage the adoption of cryptocurrency.
They plan to run several educational initiatives across their online channels.
In the next section, I listed the features and services of Cryptofully.
Keep reading!
---
2. Cryptofully Features & Services
Features
Sending money
Mobile App
24/7 Customer Support
Inner Circle
Blog
Referral bonuses (when you use the mobile app)
Services
For now, Cryptofully offers only one service which is Bitcoin remittance to naira.
This is the service that enables users to send money to a naira account from their bitcoin wallets.
Cryptofully leverages a p2p network to exchange Bitcoin for naira
Later in the post, I will show you how to use this service.
The platform intends to add other services soon namely:
Cryptofully wallet
Payment links
Lending, etc.
Next, I will show you the currencies and countries supported by Cryptofully
---
3. Supported Currencies & Countries
Currencies
Countries
All
*You can use Cryptofully from any part of the world. However, you can only send money into a Nigerian account for now.
---
4. Transaction Fees, Payment Methods & Limits
Transaction Fees
Cryptofully does not charge any fees for transactions
Payment Methods
Bitcoin
Limits
The daily transaction limit is $1,000 but on the mobile app, you can increase the limit to $5,000.
And the minimum worth of bitcoin you can transfer is $1.
---
5. Cryptofully Verification Requirements
When using the web app, you do not have to sign up hence there is no need for account verification.
For the mobile app, you have to sign up. Simply download the Cryptofully app from Playstore or Apps store.
Install the app and follow the given instructions to sign up.
(Sign up with this invite code – ac026fa4 to get a cash bonus).
Then, if you wish to increase your transaction limit, you have to verify your account.
These are the steps to follow to verify your account:
i. Open the app and log into your account
ii. Next, click on your Profile image and choose "add bank"
iii. Then fill in the required details.
iv. You will receive an OTP in your email address. Input it in the provided field.
v. Now, add your bank details
vi. Finally, fill in the next OTP that will be sent to your email and that's it!
You are set to send more money.
---
6. Customer Support & Public Opinion
Customer Support
Users can reach Cryptofully admins via the following channels:
Live chat
https://t.me/cryptofully
http://twitter.com/cryptofully
http://www.instagram.com/cryptofully
I tried out some of these channels (live chat, email, and telegram) and I was attended to in a few minutes. Super cool!
Public Opinion
When I searched for Cryptofully on popular sites like Trust Pilot, Reddit, and WebOfTrust, I did not find any public reviews.
I guess it's because the platform is still young.
Also, I didn't find any testimonials on the platform's website.
It appears that people are yet to enjoy the service of Cryptofully.
As promised, I will now show you how to use the Bitcoin remittance to naira service offered by Cryptofully.
Tag along!
---
7. How To Send Money To Nigeria Using Bitcoin
Note that you need to own bitcoin in order to use this service.
That is to say, you should have bitcoin stored in a wallet somewhere before you can enjoy this service.
Follow these steps to send money to a naira account using bitcoin on Cryptofully:
a. Visit cryptofully.com
b. On the right side of the page, fill in the amount you wish to send and your email address.
Then click 'Send Now'
b. You will be asked to link your bank account, click 'Continue'
d. Select your bank and obey the following instructions.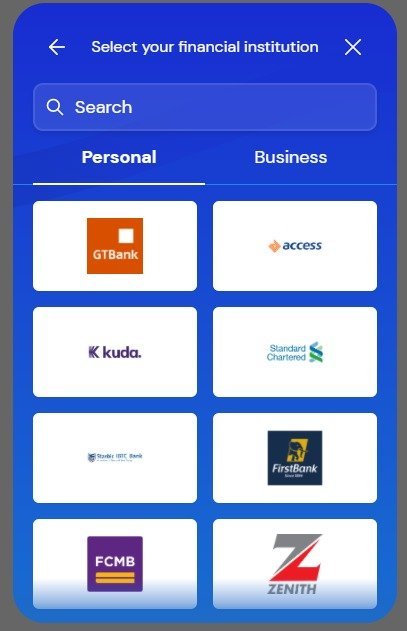 e. After linking your account successfully, the amount you wish to transfer will be displayed.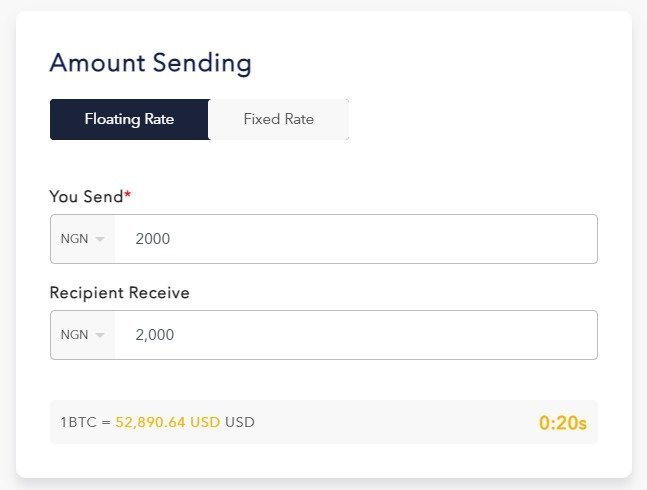 f. Now, input the bank details of your recipient.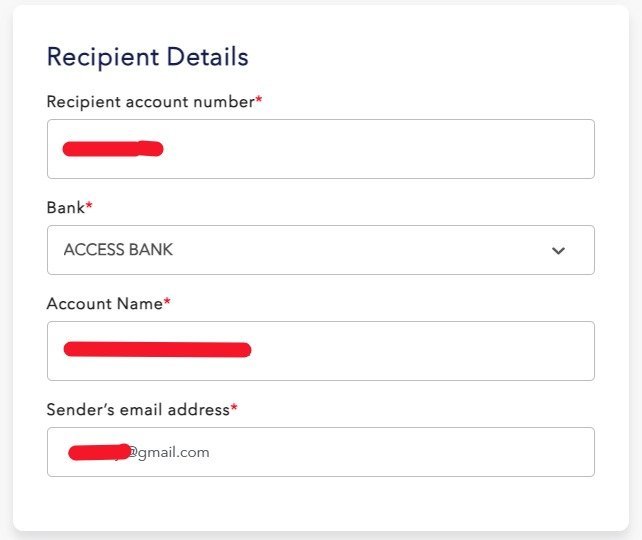 g. Click 'Send Now'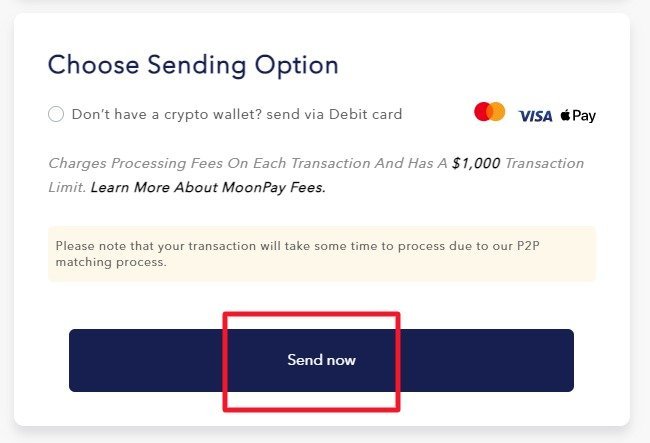 h. You will be shown the summary of your payment and a bitcoin wallet address. Copy the address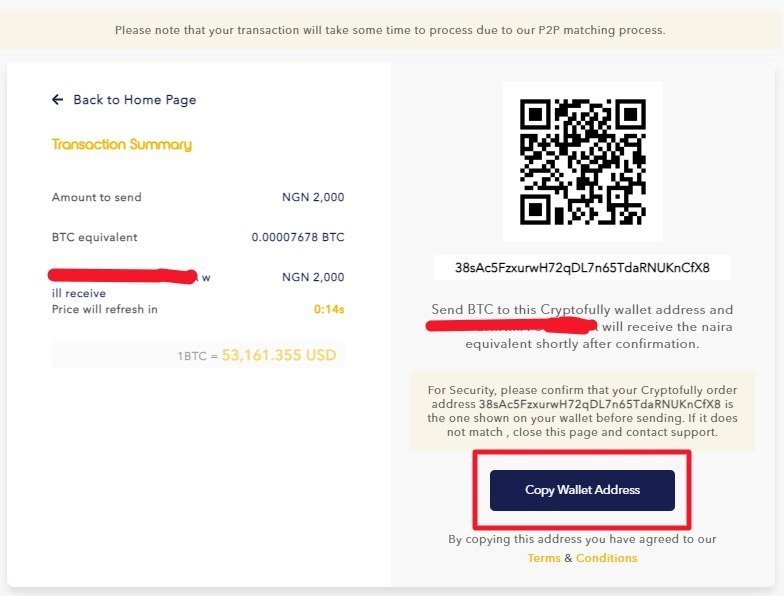 d. Now, go to your personal bitcoin wallet and send the number of bitcoins in the payment summary to that address which you copied.
e. The payment details is sent to your email for your confirmation.
f. Once confirmed, the platform will find a customer to buy the coin and make payment to your recipient's naira account.
You will be notified when your transaction is successful.
This example will make it clearer:
Adeola wants to send N1, 000 to Michelle using bitcoins.
He then visits Cryptofully. On the page, he fills in Michelle's account details and the amount he wants to send.
Cryptofully calculates the bitcoin equivalent of N1, 000 and provides a Bitcoin wallet address for the transaction.
Adeola will copy the bitcoin address and move to his personal bitcoin wallet.
From his own wallet, he will send the calculated amount of bitcoins to the wallet address he was given.
Once he confirms the payment, Cryptofully will receive the bitcoins he sent and find another customer who will pay Michelle N1, 000.
All the steps may take a while to be completed as the platform needs to find a matching peer for the transaction.
Moving on, I compared Cryptofully with similar platforms.
Check it out!
---
8. Comparing Cryptofully With Similar Platforms
A. Cryptofully vs Fliqpay
Fliqpay is a crypto payment platform just like Cryptofully. It was founded by Wole Ayodele to enable Africans direct crypto payments to their local bank accounts.
Fliqpay supports more currencies than Cryptofully including ETH, USDT, LTC, and XRP.
But Fliqpay charges low transaction fees whereas Cryptofully places no charges at all.
Also, Cryptofully has a mobile app for easier transaction but Fliqpay does not have a mobile app.
Learn more about Fliqpay here: Fliqpay: A Payment Gateway That Transfers Crypto to Your Bank Account
B. Cryptofully vs Sesacash
Sesacash is a Ghana-based company that offers a crypto-fiat payment service like Cryptofully. It was founded in 2018 by Blaise Bayuo.
But in addition to being a crypto payment platform, Sesacash allows users to convert fiat currencies e.g. GHS to USD.
However, Sesacash charges high transaction fees but Cryptofully does not charge any fees at all.
Read further: Sesacash Review (2020): How to Send/Receive Money Instantly From Ghana to Nigeria
We are almost done here. Next, I will quickly answer some frequently asked questions about Cryptofully.
Tag along!
---
9. FAQs
Is Cryptofully safe?

I have reasons to believe that this platform is safe, and they are:

– The founding company (Africhange Technologies) is known.

– Africhange Technologies is registered under the corporate affairs commission of Nigeria

– Cryptofully's crypto assets are backed by BitGo (a leader in digital asset custody, trading, and finance with over $100m insurance policy on crypto-assets).

– So far, there has not been any report of defrauding its customers.

*All the same, do your research to be sure the platform is safe for you
With zero transaction fees, how does Cryptofully make profit?
It makes its profit from the fluctuating exchange rates.
What government issued documents can I use for verification?
You do not need any documents to verify your account.
Will I be required to provide my BVN at any point?
Yes.
When verifying your account to increase your transaction limit on the mobile app, you will provide your BVN.
The essence of the BVN is to verify your details and protect you from fraud.
Can I make Transactions with any fiat currency I have?
No. Only two fiat currencies are supported: NGN & USD.
---
10. Conclusion
Cryptofully allows you to send money to a naira account using bitcoin. The service is fast and easy.
And that is all I have for you in this review . It's your turn:
What do you think of Cryptofully? Would you send money to Nigeria using this platform?
Perhaps, you have used it before, what was your experience?
Let's hear your thoughts in the comments section right now.
Also, share this post with your friends, thank you!
---
Just so you know…
We can teach you how to trade cryptocurrencies profitably. Simply enroll in our Crypto Trading Mastery Course by visiting www.ctmastery.com. You can also join our Telegram community at https://t.me/ctmastery. See you there!
---
Interesting posts you shouldn't miss: